What is Ferrari?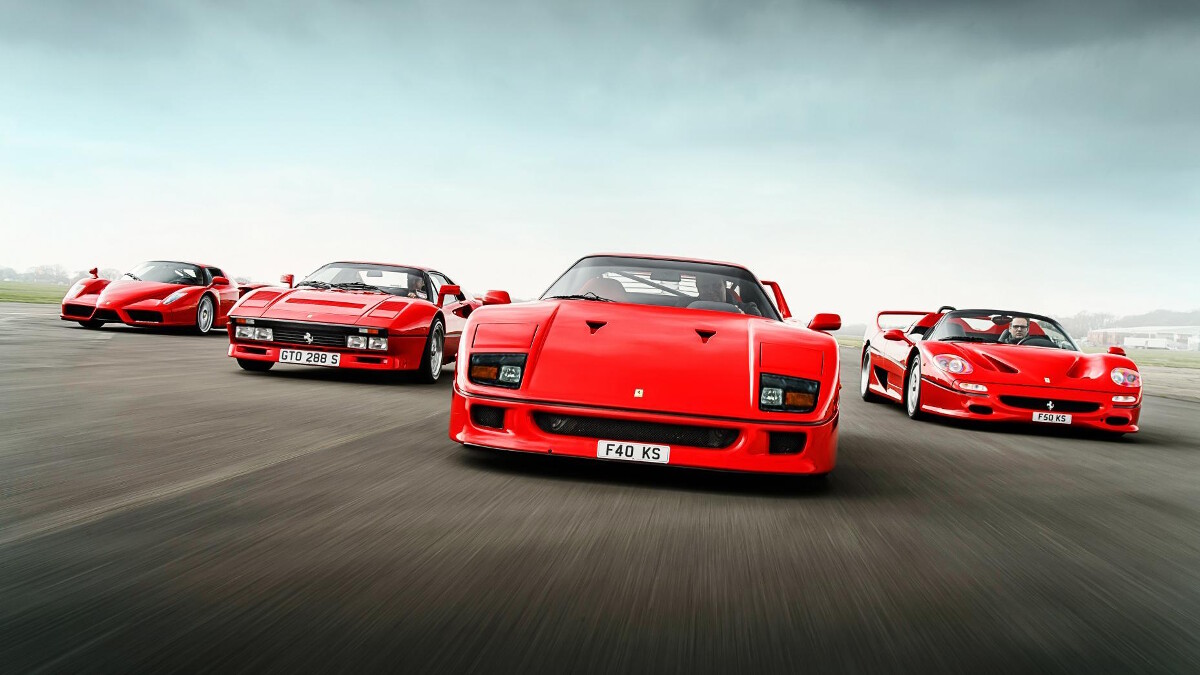 Possibly the greatest, most storied fast-car manufacturer of them all, not least according to Ferrari itself.
It may rarely miss a chance to trumpet its own legendary status, but then Ferrari has plenty to trumpet. The Italian carmaker isn't just one of the most recognizable automotive brands in the world, but one of the most recognizable brands, full stop.
That black-on-yellow horse  is as iconic as the Olympic rings, the Nike swoosh, or the Apple, um, apple—and it has adorned some of the fastest, most beautiful, most significant, most expensive cars in history.
Continue reading below ↓
Recommended Videos
That equine logo, incidentally, is officially titled the 'cavallino rampante,' generally translated as 'prancing horse.' But according to Top Gear's dog-eared Italian dictionary, it could equally be rendered as 'go-getting pony.' Less catchy, somehow.
When did Ferrari start making cars?
In 1940. And also in 1947. After spending the '30s preparing race cars for Alfa Romeo, company boss Enzo Ferrari went solo in 1940. But it took a further seven years for Il Commendatore to cook up his first Ferrari-badged road-going(ish) car, the 125 Sport of 1947.
Where are Ferraris built?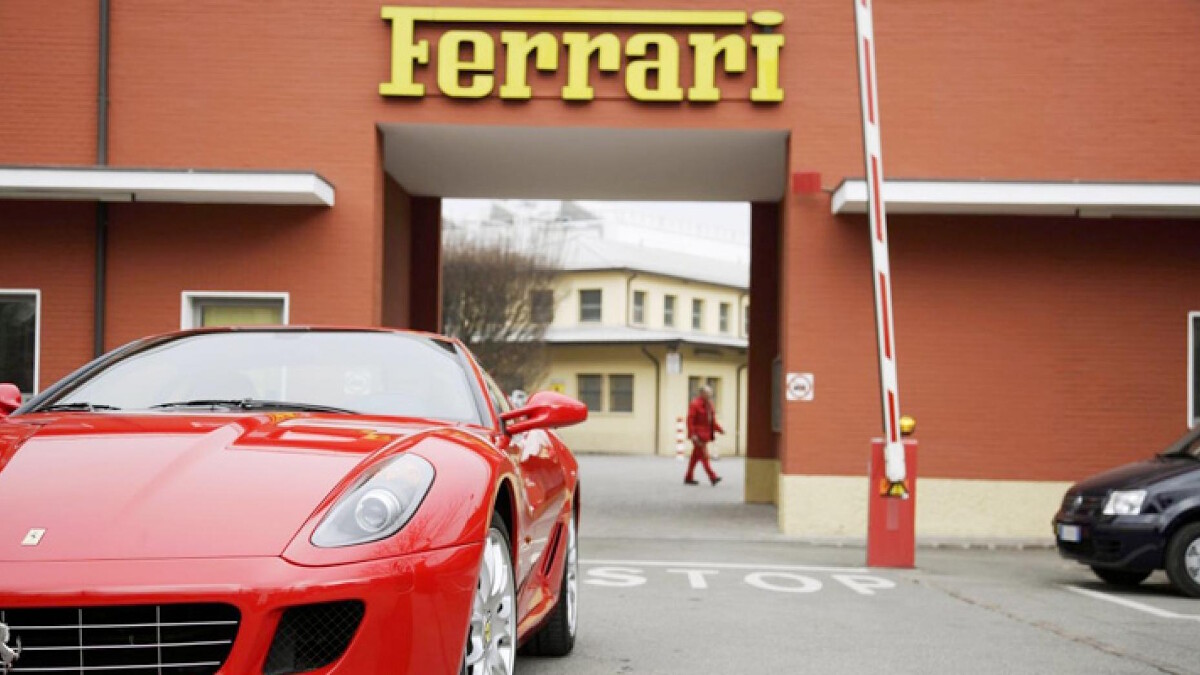 In the Ferrari factory. Which is in the northern Italian town of Maranello. Which is in Emilia-Romagna, a region that's also home to Lamborghini, Maserati, Pagani, and some excellent balsamic vinegar.
How many cars does Ferrari build each year?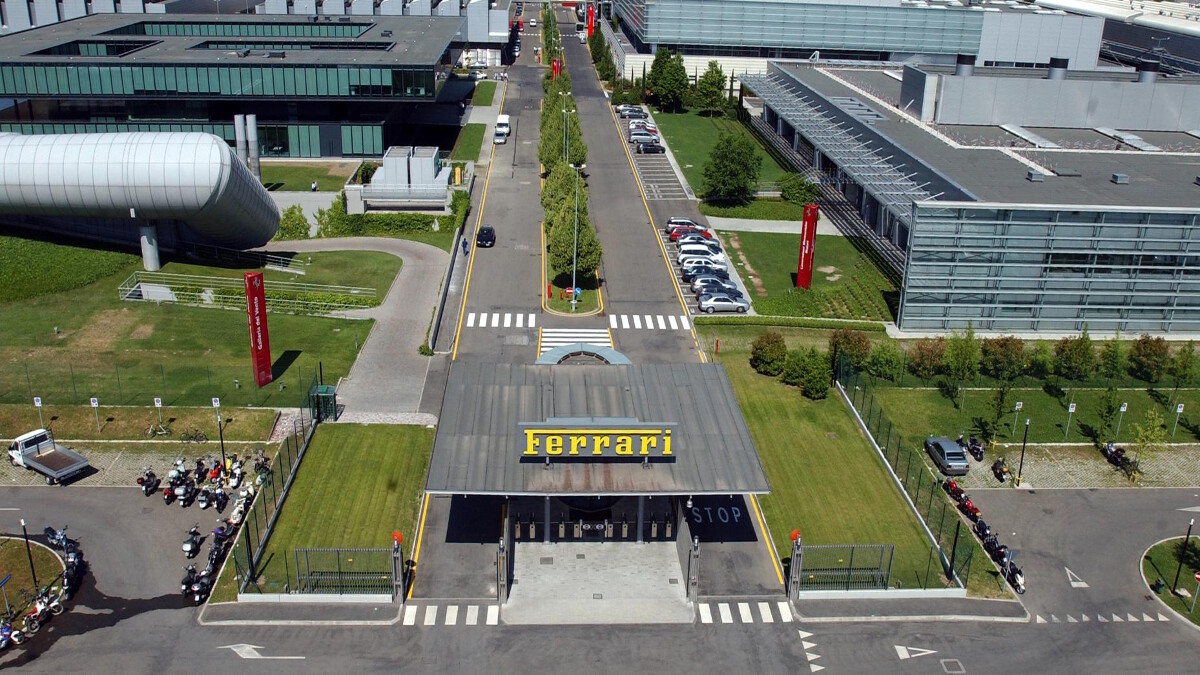 A lot more than it used to. In 2019, Ferrari sold just over 10,000 cars worldwide, a new annual sales record.
For years, Ferrari limited annual production to 7,000 cars to protect the brand. "The exclusivity of Ferrari is fundamental," said chairman Luca Cordero di Montezemolo early last decade. "We made the decision to make fewer cars because otherwise, we risk injecting too many cars on the market."
But since it was floated on the New York Stock Exchange in 2015, Ferrari has turned away from that keep-em-wanting-more strategy. Turns out 'potential customers with massive checkbooks' are more appealing than 'the nebulous concept of exclusivity.'
What cars does Ferrari build?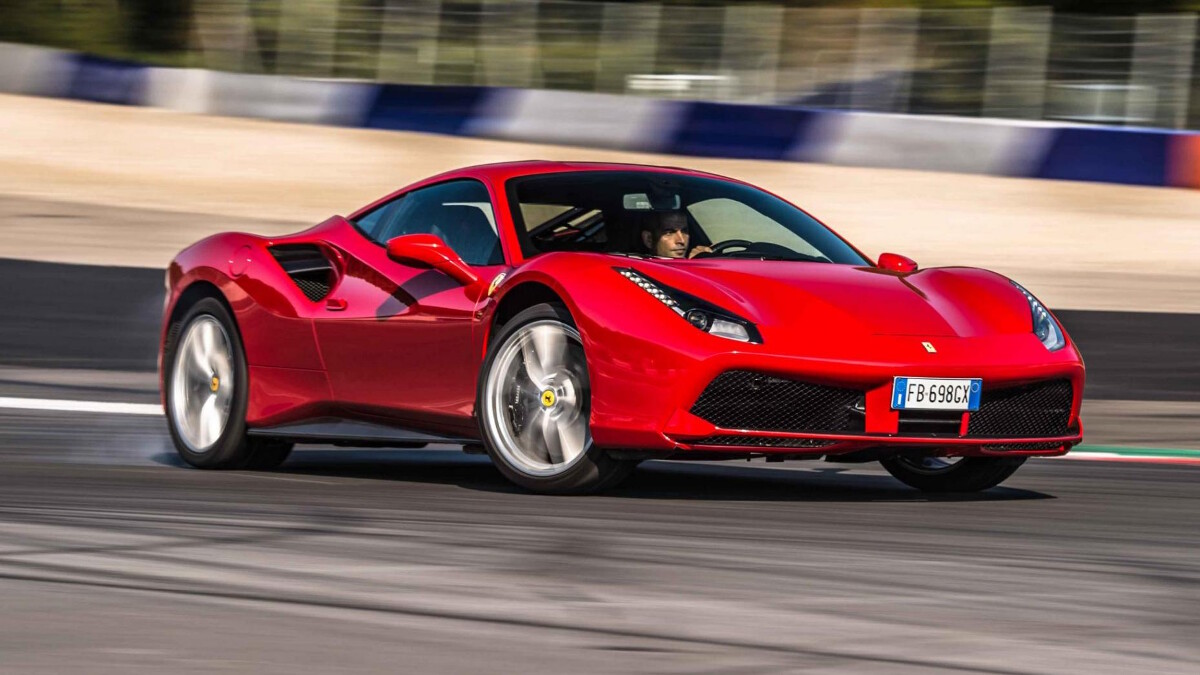 Fast ones. Right now, Ferrari's core range comprises four models: the 488 (two seats, mid-mounted V8), the Portofino (two seats, front-mounted V8, folding hardtop), the 812 (two seats, front-mounted V12), and the excellently left-field GTC4 (four seats, front-mounted V8 or V12, four-wheel drive). None is exactly slow or exactly cheap.
There are plenty more Ferraris on the way, too. The 488 will soon be replaced by the F8 Tributo, while the Roma—effectively a very pretty fixed-roof Portofino, though Ferrari would prefer you didn't call it that—is arriving at pace, too.
As is the SF90 Stradale, a hybrid hypercar—Ferrari's first plug-in, no less—that combines a 3.9-liter V8 and three electric motors for a power output of just under 1,000hp.
Unlike most other top-end manufacturers, Ferrari has so far resisted the urge to release an SUV. But it's in the pipeline, likely named the Purosangue and likely to sell bloody loads.
What's the cheapest Ferrari?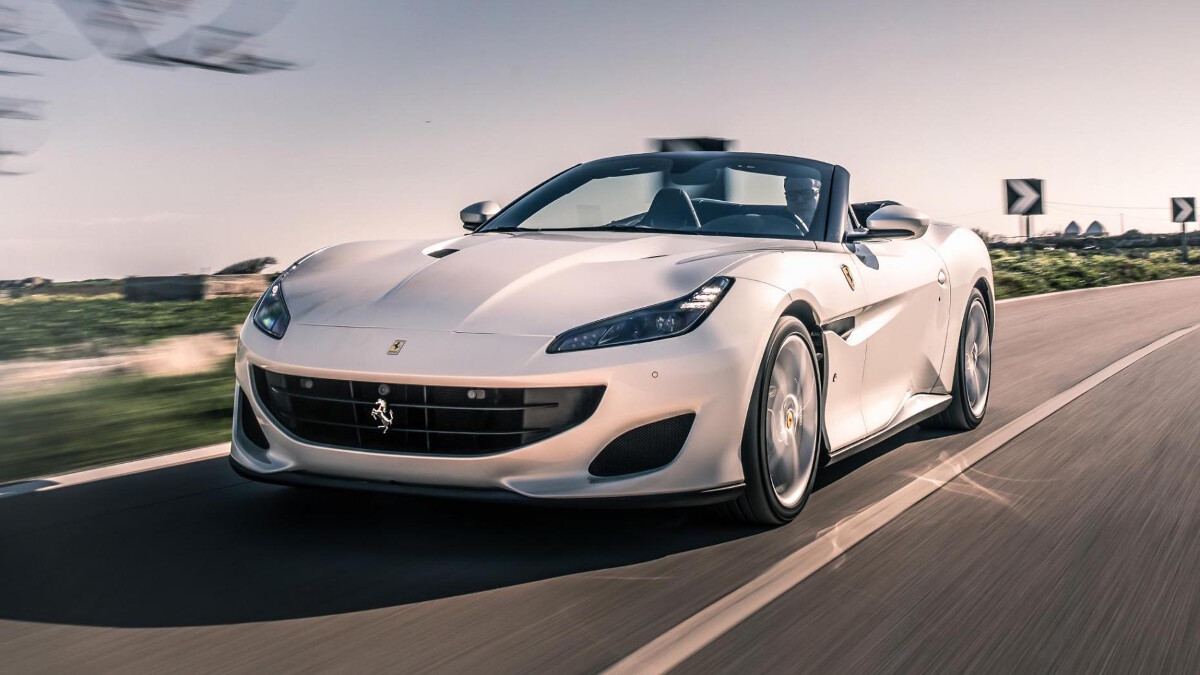 The bargain-basement Portofino, yours for a mere £164,000 (P10.29 million) on the road. Hubcaps and pine-scented air freshener not included.
If you need a Ferrari on your driveway and you haven't got £164,000 in the bank, you can pick up an old Mondial for under £30,000 (P1.88 million). We advise you don't.
What's the most expensive Ferrari?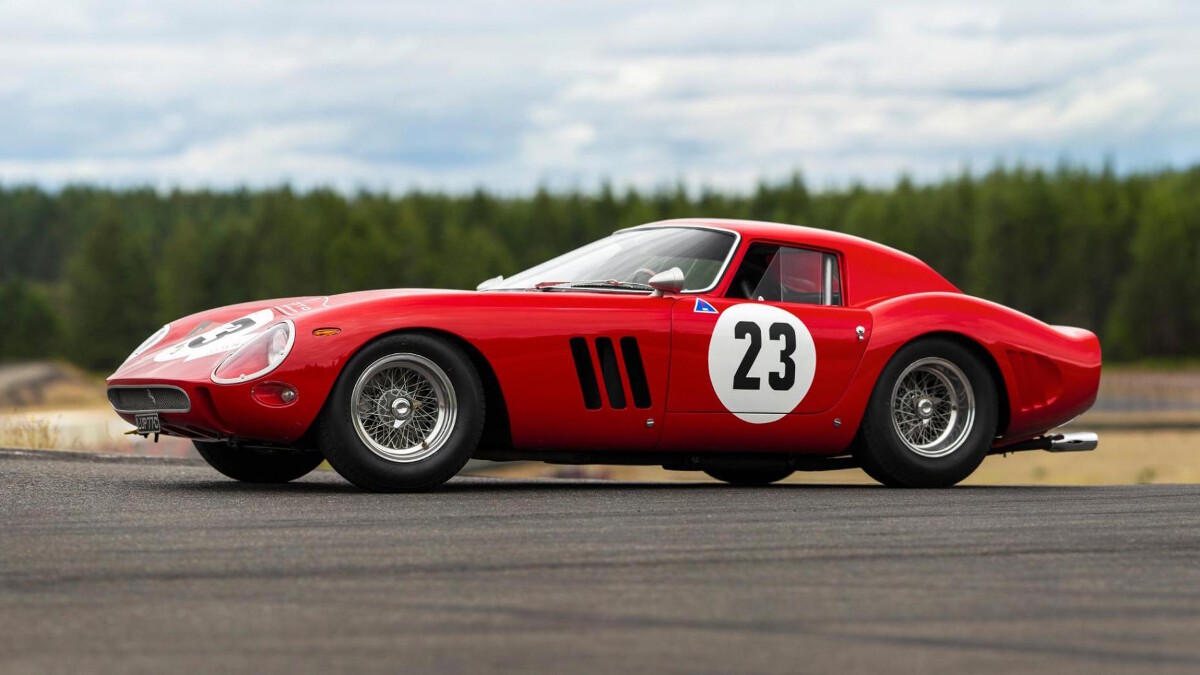 In terms of regular production models, it's the V12-powered GTC4 Lusso, which starts at £240,000 (P15.05 million). But if you were quick enough, and rich enough, to get your name down on the order list for the SF90 Stradale, you'd have been relieved of at least double that for the privilege.
Still not spendy enough for you? Wave a large-enough check in the direction of Ferrari's Special Projects (SP) division, and they'll cook you up a bespoke, one-off creation to your exacting tastes.
But should you wish even more than that on your Ferrari, you'll want to go old. Seven of the 10 most expensive cars ever sold at auction were Ferraris, including the priciest of the bunch: a 1962 250 GTO that sold in 2018 for a puckering $48 million (P2.44 billion).
Basically if you want something from the '60s, in good nick, and with a Ferrari badge on the front, you'll need to flog a Picasso or two from your collection.
What's the fastest Ferrari?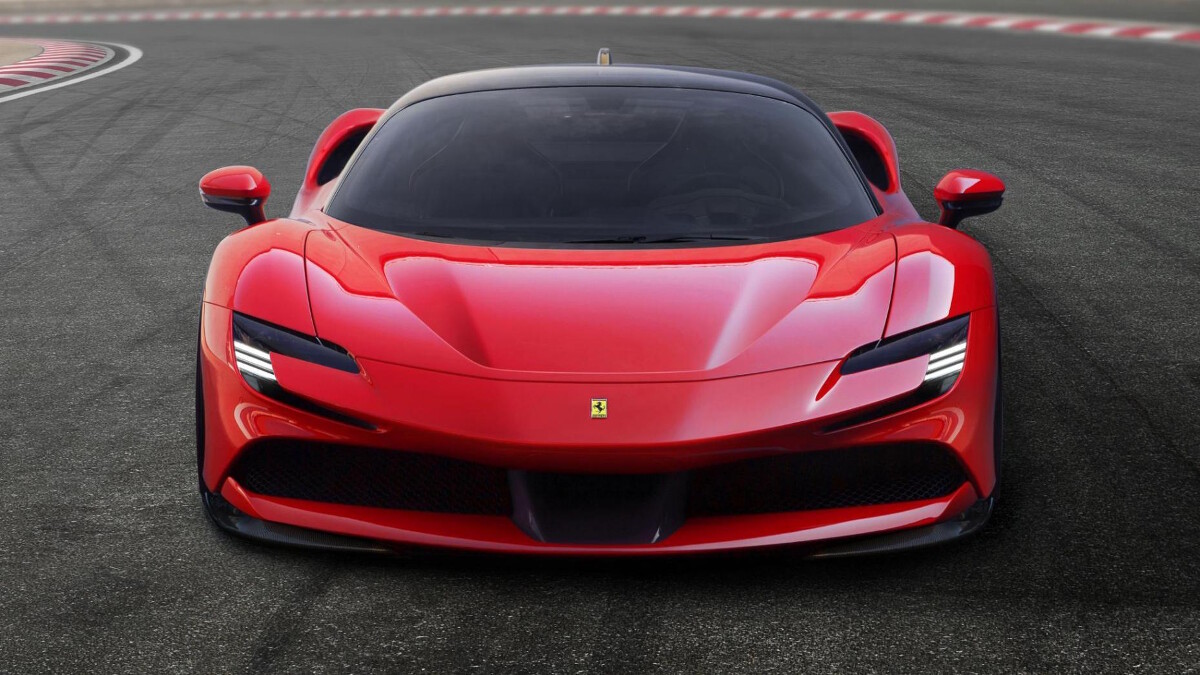 If you're talking acceleration, LaFerrari—Ferrari's 900hp+ hybrid hypercar of 2013—tops the tree, with an official 0-100kph time of 2.4sec. It can also claim highest quoted top speed of any Ferrari to date, an entirely sufficient 350kph.
But it's fair to say Ferrari has never chased massive Vmax with the same fervor as, say, Bugatti. Ferrari cares far more about how fast its cars will go around a race track. Specifically how fast they'll go around Fiorano, its private test track. Ferrari says the new SF90 will lap Fiorano faster than any road-going model yet, recording a 1min 19sec lap, seven-tenths of a second faster than LaFerrari.
But that's only road cars, of course. The fastest-ever lap of Fiorano was recorded by one M. Schumacher, a 56sec scorcher set in...Ferrari's 2004 F1 car.
What's been Ferrari's best moment?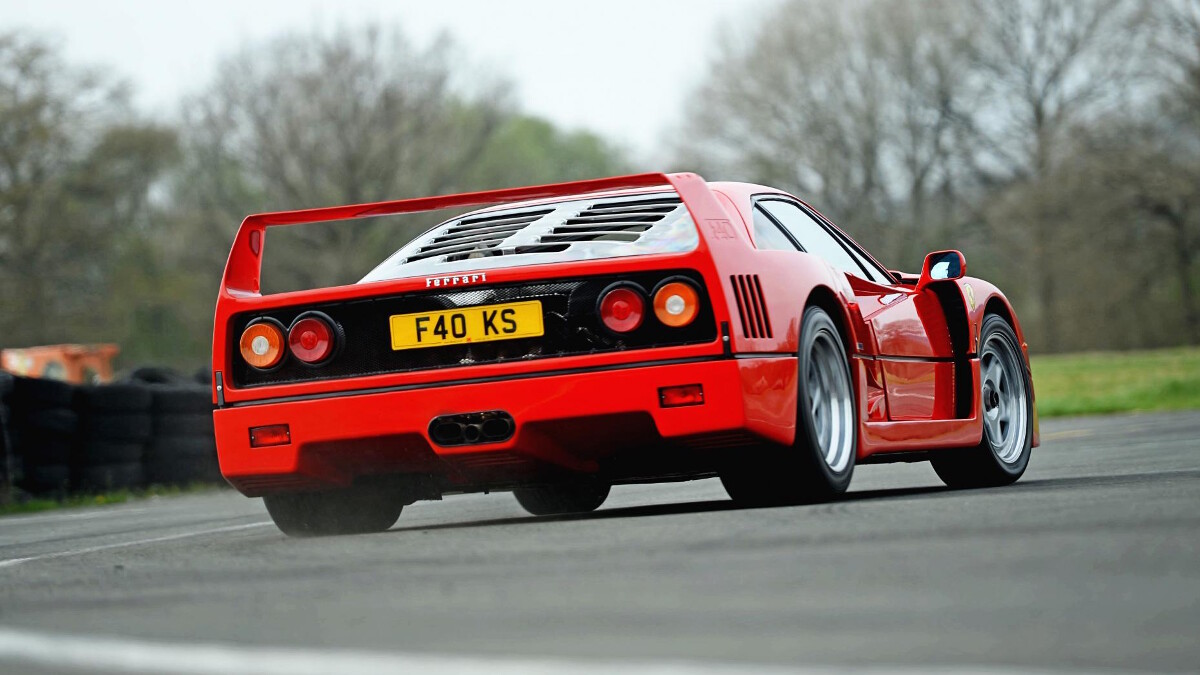 If you're talking road cars, it's hard to see past the Ferrari F40. Released in 1987, it was the world's first 200mph (322kph) road car (quite how many F40s would actually hit 200mph is a different story, though that's probably a debate for another day), and with its 2.9-liter twin-turbo V8 engine, hosed-to-the-bone curb weight, and utter lack of concession to comfort or ham-fisted driving, it remains arguably the greatest supercar of all, even to this day.
But Ferrari likes to think of itself as a motor-racing outfit that builds road cars on the side, so arguably, its most cherished successes have come on the track.
Plenty of highlights to pick from here, but it's probably a toss-up between the Scuderia's six victories on the spin at the 24 Hours of Le Mans between 1960 and 1965, and Michael Schumacher's five back-to-back Formula 1 drivers' titles with the Scuderia, between 2000 and 2004. When Ferrari wins, it wins big.
What's been Ferrari's worst moment?
The box-office success of Le Mans 1966 will have been a none-too-welcome reminder of how Ferrari's domination of the world's greatest 24-hour race came to an abrupt end at the hands of Messrs. Ford, Shelby, and Miles. Still rankles in Maranello, that one.
More recently, having not won a F1 title since 2007 sits pretty high on the Scuderia's current 'to fix' list, but at least it's a lean period they've weathered with good grace and without chucking all their toys out the pram on an annual basis.
When it comes to road cars, Maranello's most notorious nadir of recent times was the 1989 348, a mid-engined two-seater described by former Ferrari boss Luca di Montezemolo as 'one of the worst Ferraris in history.' Not one to pull his punches, big Luca.
What's Ferrari's most surprising moment?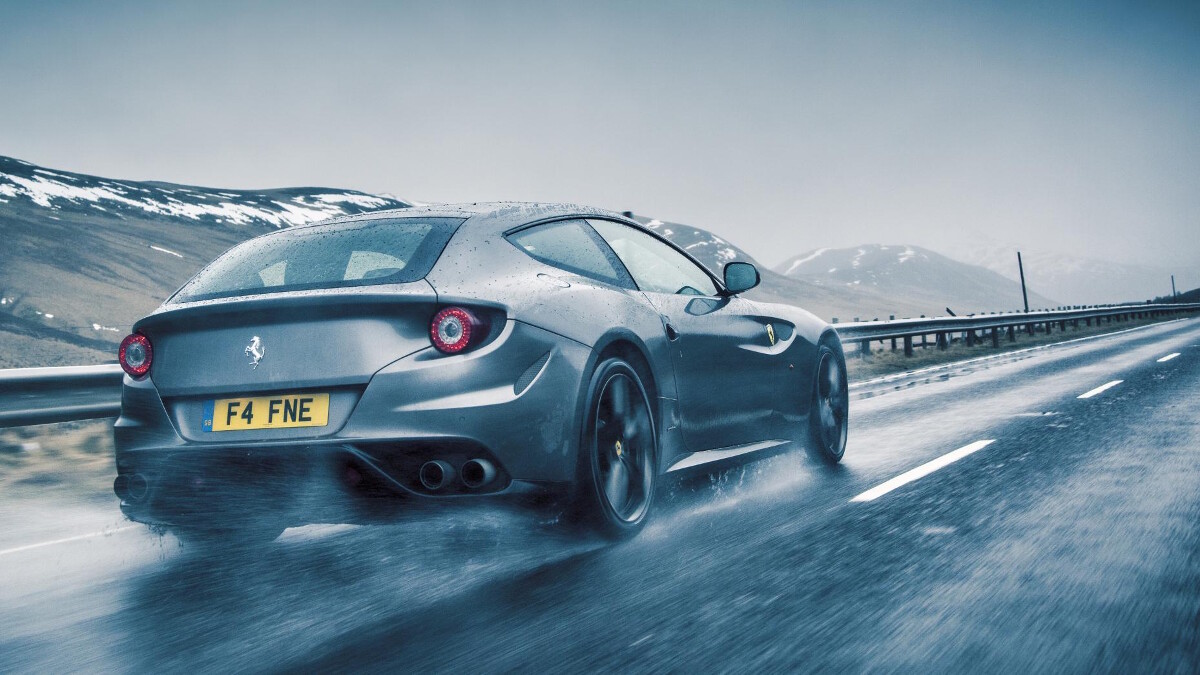 When it arrived in 2011, the FF provoked more head-scratching than a primary-school head-lice outbreak.
Not only because the FF was a four-seat wagon (of sorts), not only because it boasted a brain-melting four-wheel-drive system complete with second gearbox, but mainly because FF apparently stood for 'Ferrari Four.' Making it the...Ferrari Ferrari Four?
What's Ferrari's best concept?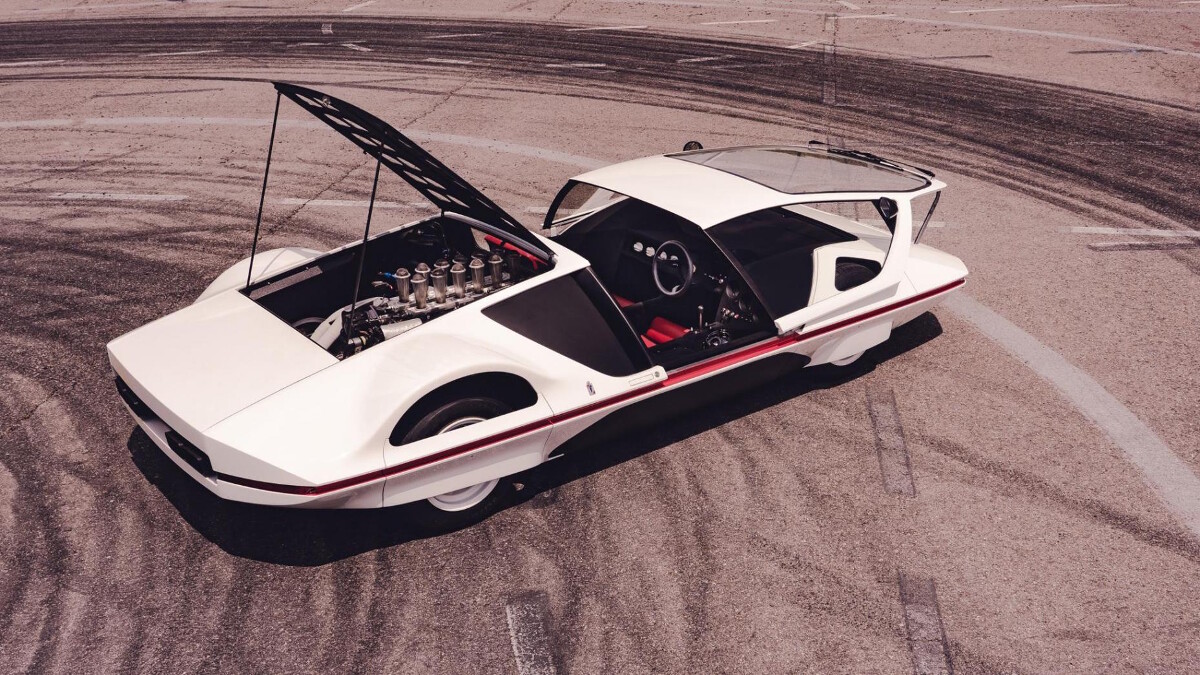 No contest here: the Ferrari 512 Modulo of 1970. Five-liter V12 engine, a theoretical top speed of 355kph...but who cares about that stuff because it's got a frickin' canopy roof.
This was the future we were promised back in the '70s. And we got the Nissan Juke instead.
Tell me an interesting fact about Ferrari.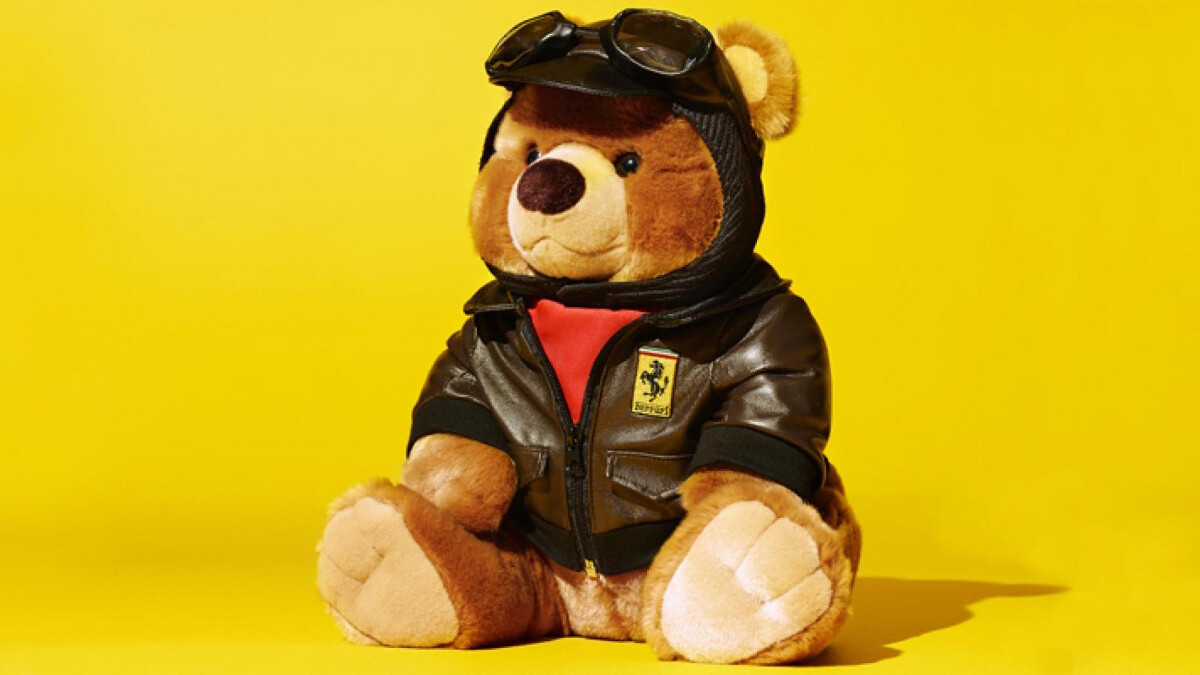 If you want a Ferrari badge on something that isn't a car, Ferrari will sell you that something.
There are some two dozen Ferrari stores located (mostly in departure lounges) around the world, dedicated to merrily flogging you everything from official Ferrari-branded cufflinks to official Ferrari-branded key rings to official Ferrari-branded umbrellas to official Ferrari-branded teddies to official Ferrari-branded hat boxes.
Owning any of these items will indicate to the world with great certainty that you do not in fact own an actual Ferrari.
NOTE: This article first appeared on TopGear.com. Minor edits have been made.