What is this exactly? Well, this is Ford's special 'Safe Distance' sweater. It's designed to create an illuminated 1.5-meter border around cyclists and e-scooter riders by projecting a Christmas tree on the ground.
It's a simple strategy, but judging by the photos the carmaker has released, it's one that should prove effective—provided it's used in places where motorists are respectful of people using alternative modes of mobility in the first place. Is our country one of those places? No, not yet at least.
We like the idea here, we really do. In theory, these sweaters should do a fine enough job creating distance between cyclists and cars tailing or attempting to pass them. The border is easy to see, and 1.5 meters should be enough space to let slow-moving cars safely pass. Frankly, though, we just don't see something like this working in settings like the Philippines.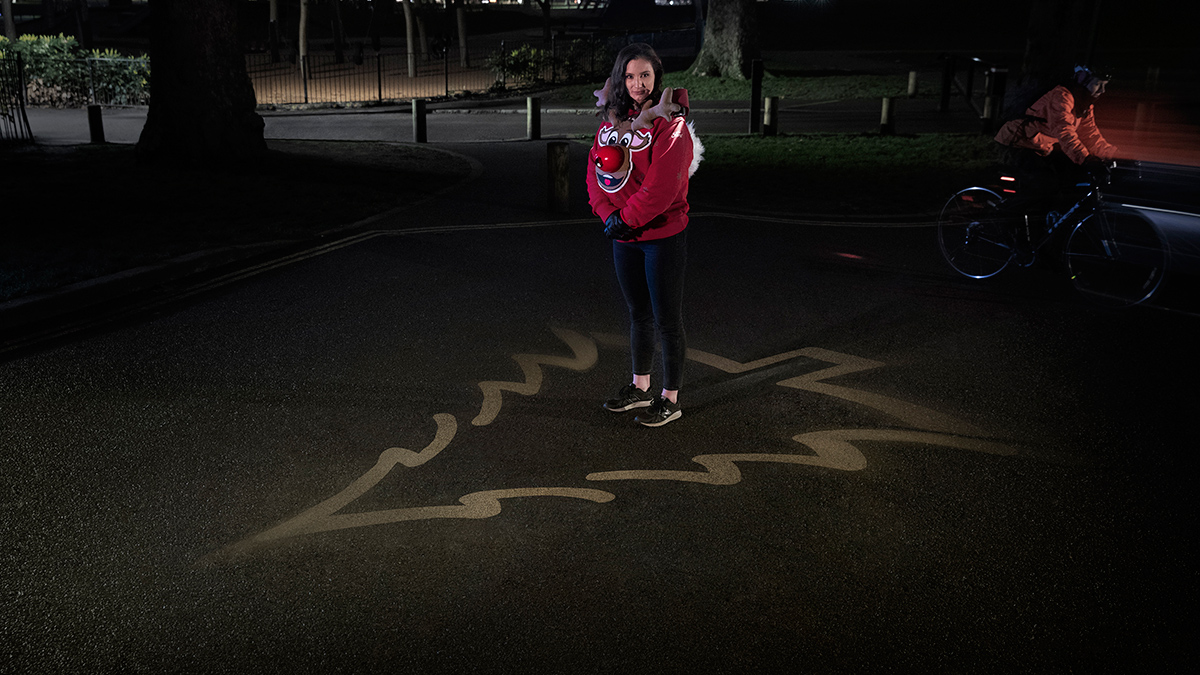 ADVERTISEMENT - CONTINUE READING BELOW ↓
This could come in pretty handy in other regions, though—especially ones who experience prolonged periods of darkness during the holiday season. According to Ford, around 80% of cyclists consider close-passing cars as their biggest threat. The danger of these vehicles is likely greater at night, too.
Sure, you'll probably look ridiculous wearing this thing. But at least you'll stand out on the road and catch motorists' attention—even if it means they'll assume you're taking the holidays a wee bit too seriously.
Come to think of it, maybe even pedestrians can wear this thing. Social distancing is still supposed to be a thing right now, isn't it?
ADVERTISEMENT - CONTINUE READING BELOW ↓
Recommended Videos