Is there an end to the creative lunacy of Ken Block? Simple answer: No. Even in the midst of a global pandemic, his brain is salivating at the thought of what he can build next to send tires screaming into smoke. And this, ladies and gents, is it: the Hoonifox.
Utilizing the largely unloved third-generation Ford Mustang from 1979 to 1993 (think of it as the '996' Porsche 911 of Mustangs), it's the latest high-horsepower FranBlockstein Ford from Block and his drifty disciples at Hoonigan Racing. Set to be used in the 11th installment of his Gymkhana series, Block has enlisted the help of the man behind the upcoming new Batmobile—Ash Thorpe—to design the louvre-tastic beefcake of a Fox Body.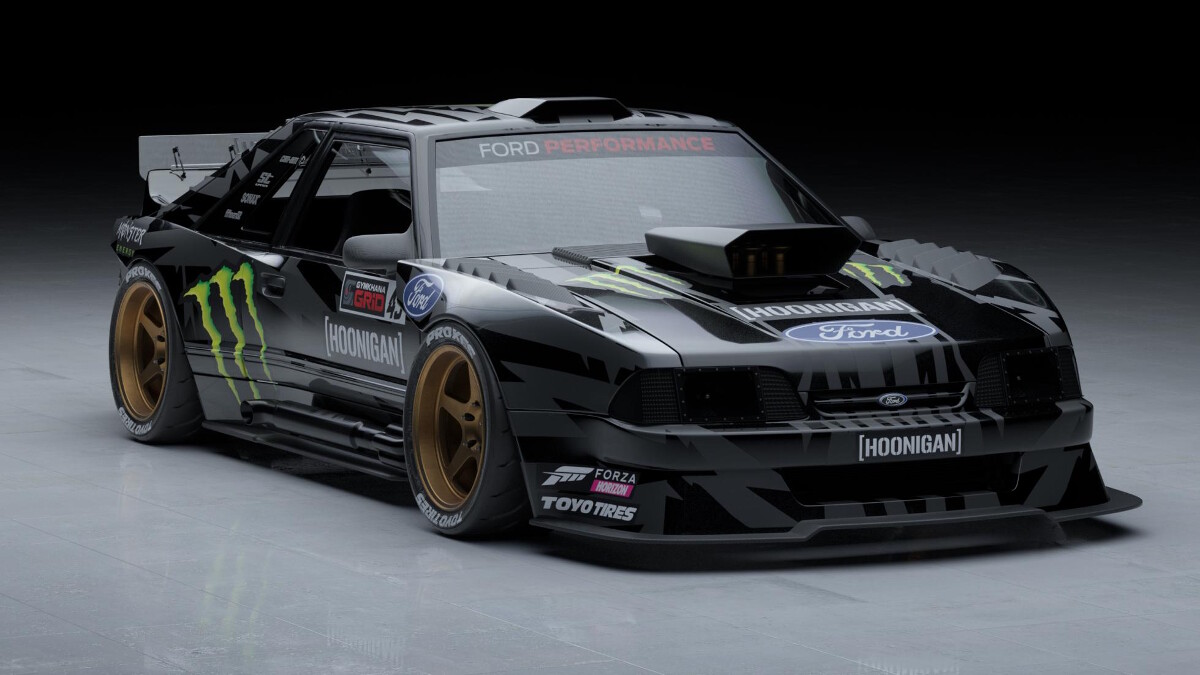 ADVERTISEMENT - CONTINUE READING BELOW ↓
As you can imagine, the brief from Block was full Spinal Tap: Take everything up to 11. Especially as Block wants to fully embrace excess for this project.
Inspired by '80s motorsport and Block's very own '65 Hoonicorn Mustang, its track has been pumped out for squat and boxy dimensions while modern World Rally Championship-inspired over fenders have been bolted to give it '80s shoulder pads. As you can see, an IMSA-esque side-exit exhaust sprouts out of the body, and an exaggerated wing hangs off the back like the party end of a mullet. Details like the classic Mustang GT louvred taillights and rear windows continue to be a nod to the time of cassettes and fluorescent sweatbands. Rad.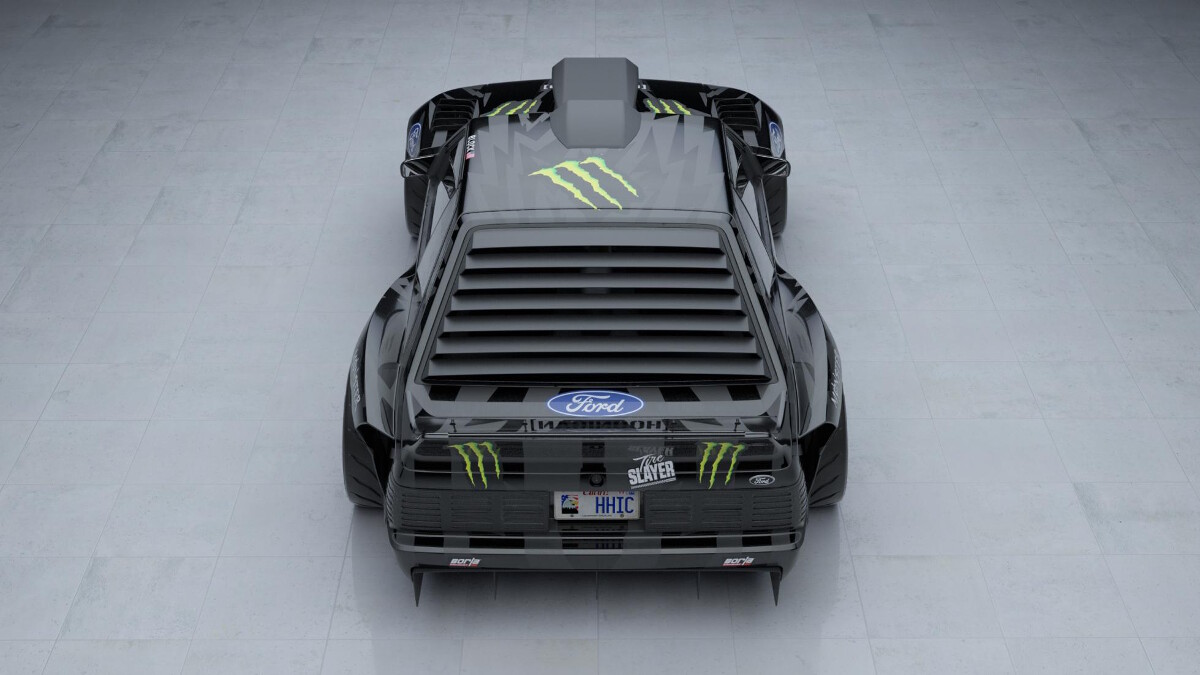 ADVERTISEMENT - CONTINUE READING BELOW ↓
Recommended Videos
What's powering it? Good question. As the project is only in its infancy (the car currently exists as these incredibly detailed photo-realistic 3D renders), the drivetrain of choice hasn't been locked in yet. But there are some properly juicy options, including the twin-turbo Ecoboost V6 from the Ford GT, the same naturally aspirated Roush Yates V8 from the Hoonicorn V1, or—as a bit of a curveball—the electric drivetrain from the new Mustang Mach E. Or… even the motors from the 1,400hp electric Mustang drag car.
Being the next evolutionary step in the Hoonicorn blueprint, whatever is chosen will be hooked up to a rally-spec AWD system. But as Block has proved (and Audi has failed to), sending power to all four wheels doesn't mean things will be boring. Just smokier. And if you think this is some digital carrot at the end of a stick, think again.
ADVERTISEMENT - CONTINUE READING BELOW ↓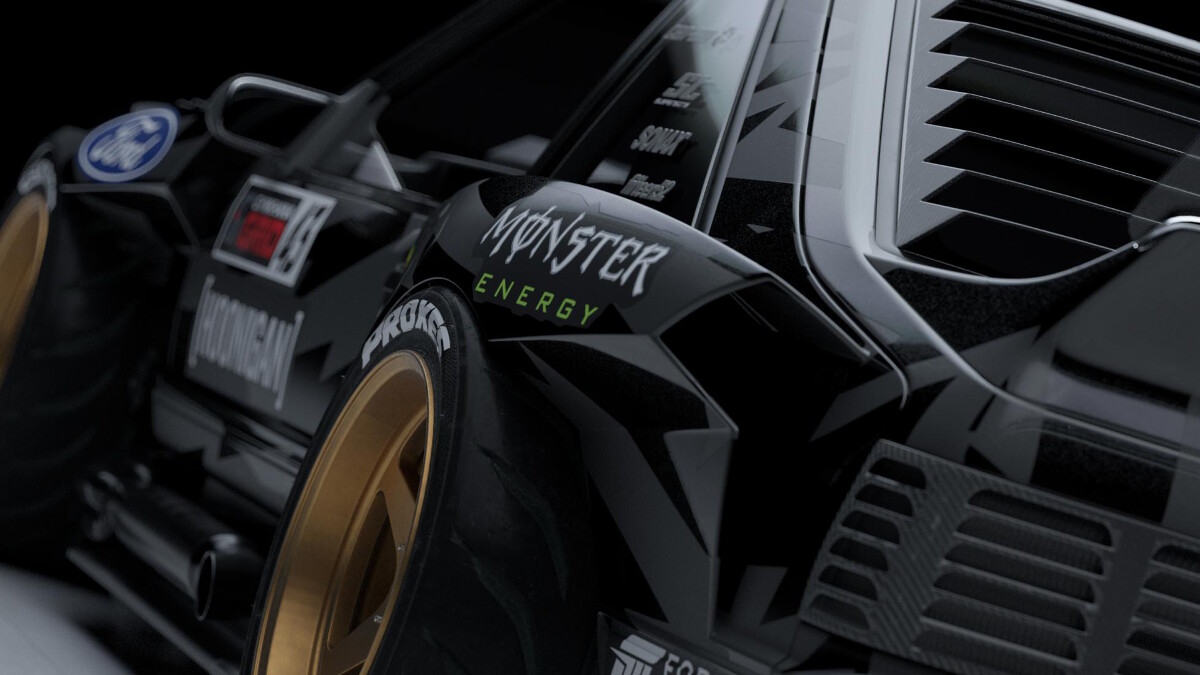 "I absolutely want to build the Hoonifox," Block says. "And do a Gymkhana video with it. I want to an '80s Miami Vice-style version if it. Down in Miami. There you have it—my current wish list!"
Want to know more? Check back soon for a full insight into what's rattling around Block's crazy brain. Until then, where does the Hoonifox rank in your opinion of Block's cars? If you need a reminder of what's in his garage, just click these blue words.
ADVERTISEMENT - CONTINUE READING BELOW ↓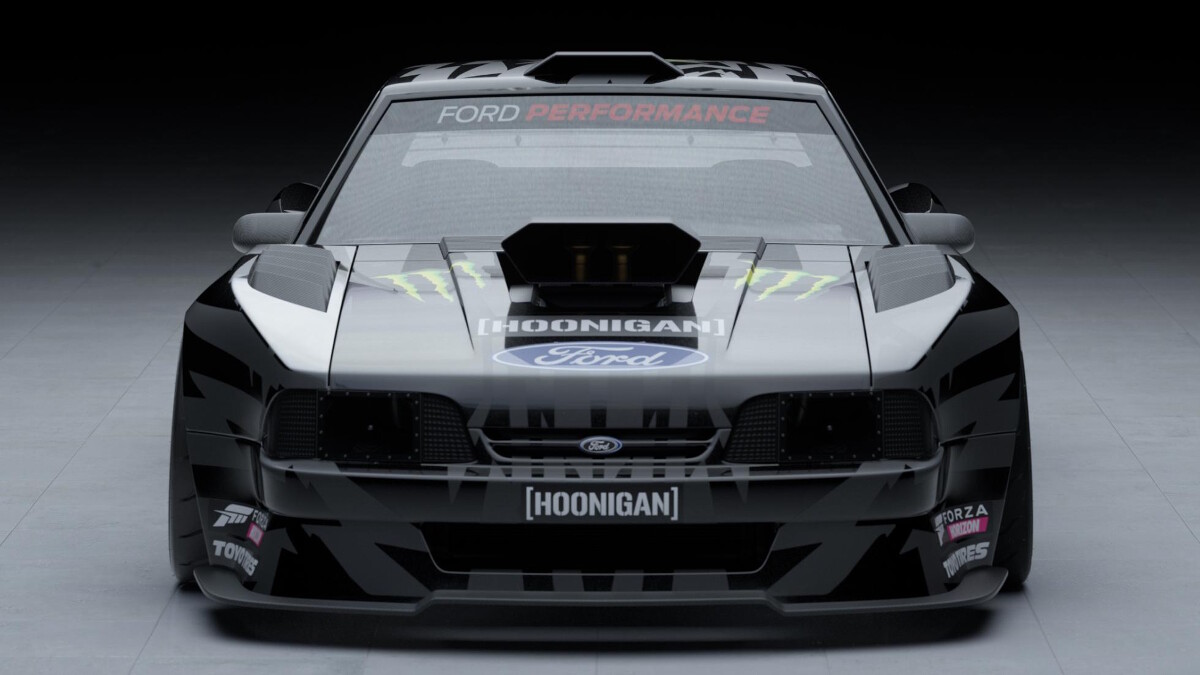 ADVERTISEMENT - CONTINUE READING BELOW ↓
NOTE: This article first appeared on TopGear.com. Minor edits have been made.