It was only a matter of time until Kei Miura and the guys at TRA Kyoto got their hands on the all-new Toyota GR Yaris. They've now done their magic on the new hot hatch, and boy, does it look badass.
A slammed and riveted widebody exterior, racing wheels, a roll cage, new large air intakes, and a rear spoiler—this thing gets the full Pandem treatment, all right, and it even wears matching Rocket Bunny decals all around to boot. Another aspect of the car worth noting is the rear offset wheels. Damn, do you see how wide the little hatch looks in those shoes?
Unlike other previous Pandem builds of this kind, however, Gazoo Racing's Yaris is nowhere near a humble hatch. In fact, it's the exact opposite, packing a 1.6-liter turbopetrol engine that generates 257hp and 360Nm of torque. Now, some might find the modded Yaris's overall design a bit too much, but we'd say that this beast has the power to back up its aggressive looks.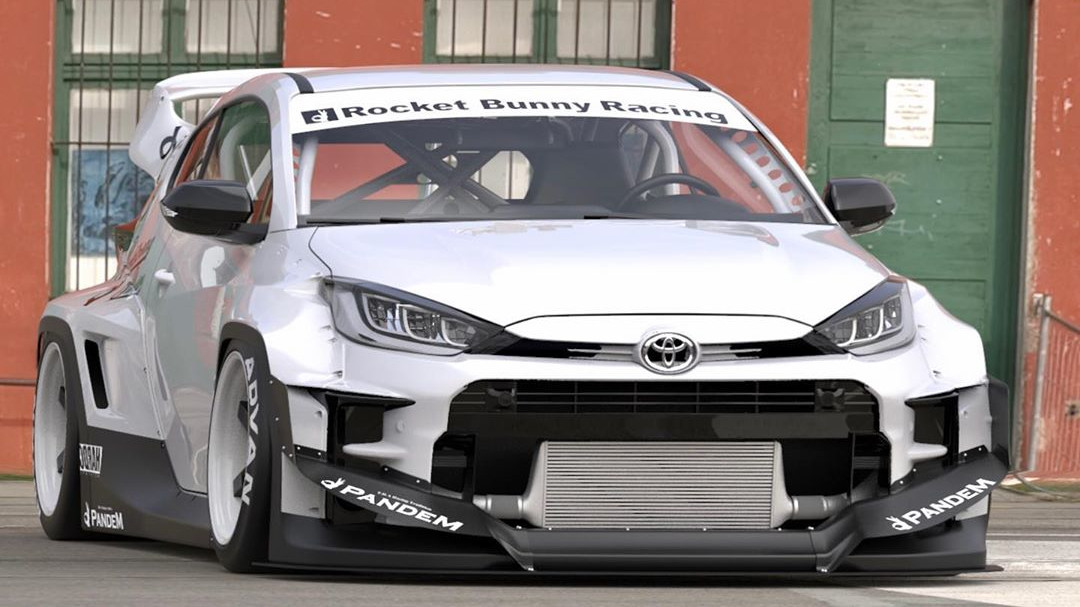 Continue reading below ↓
Recommended Videos
No word if there've been any major mechanical changes to the mill, although we still see the large intercooler up front, so we assume the build team hasn't touched the engine bay all that much. Besides, even if Miura did leave the powertrain alone, that stock 1.6-liter is very much capable of pulling its own weight and then some. That said, how it'll perform on the track with this kind of bodykit is a different story.
Anyway, what do you think of this new creation from TRA Kyoto? Do you think Miura-san has created another masterpiece or not? Tell us in the comments. And since you're reading this already, you might want to check out other Pandem-modded Toyotas like this AE86 and this Hilux as well. Enjoy.