Thousands of Porsche models of varying scales are laid out in meticulous order inside Alberto's (last name hidden upon request) home. They're all arranged by theme, with specific corners of his abode dedicated to different periods in the brand's history: On one side of a room, all the Porsches to ever take part in the 24 Hours of Le Mans; on another, stunning rally-car dioramas and even some tractors.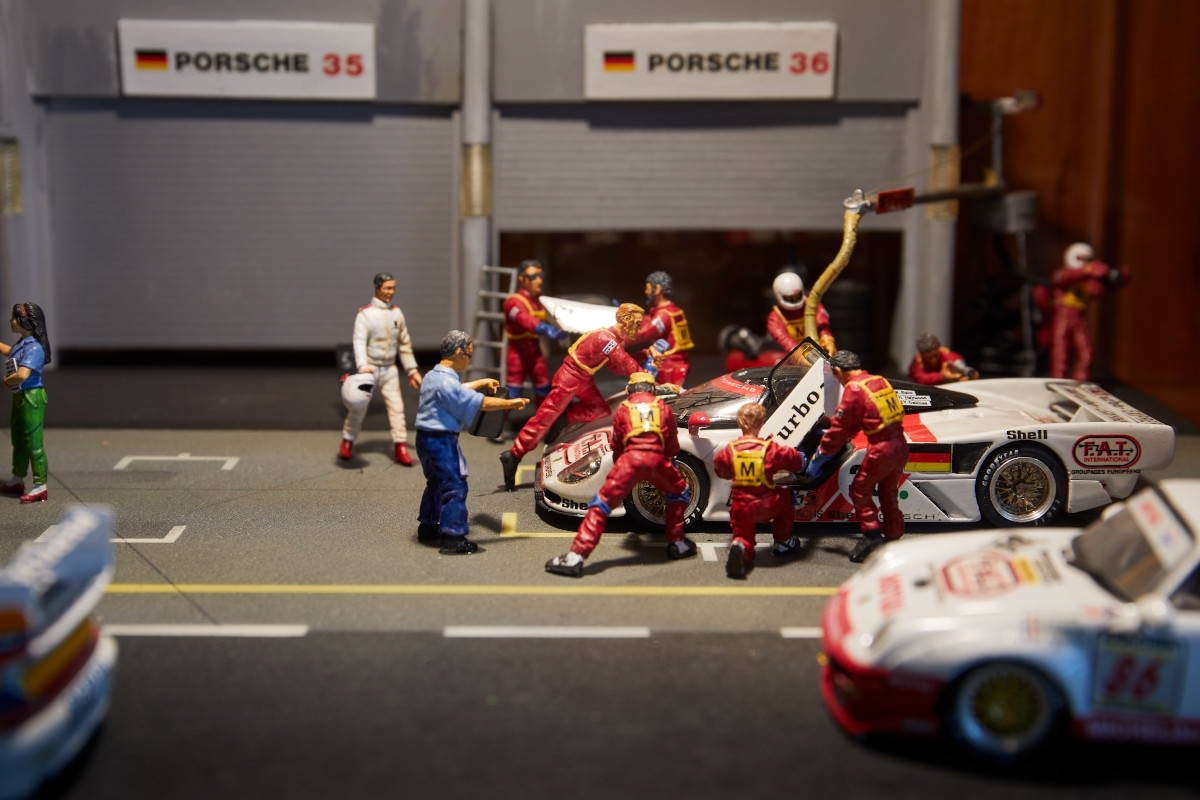 The sheer number and scope of Alberto's displays would be enough to crown him the world's greatest Porsche fan, but his scale models are only the tip of the iceberg.
Also among his most cherished possessions are literal pieces of cars that, in most cases, will have been considered scrap. This includes rubber from a Porsche's tire in the 12 Hours of Sebring, and a piece of bodywork from a Porsche 935.
ADVERTISEMENT - CONTINUE READING BELOW ↓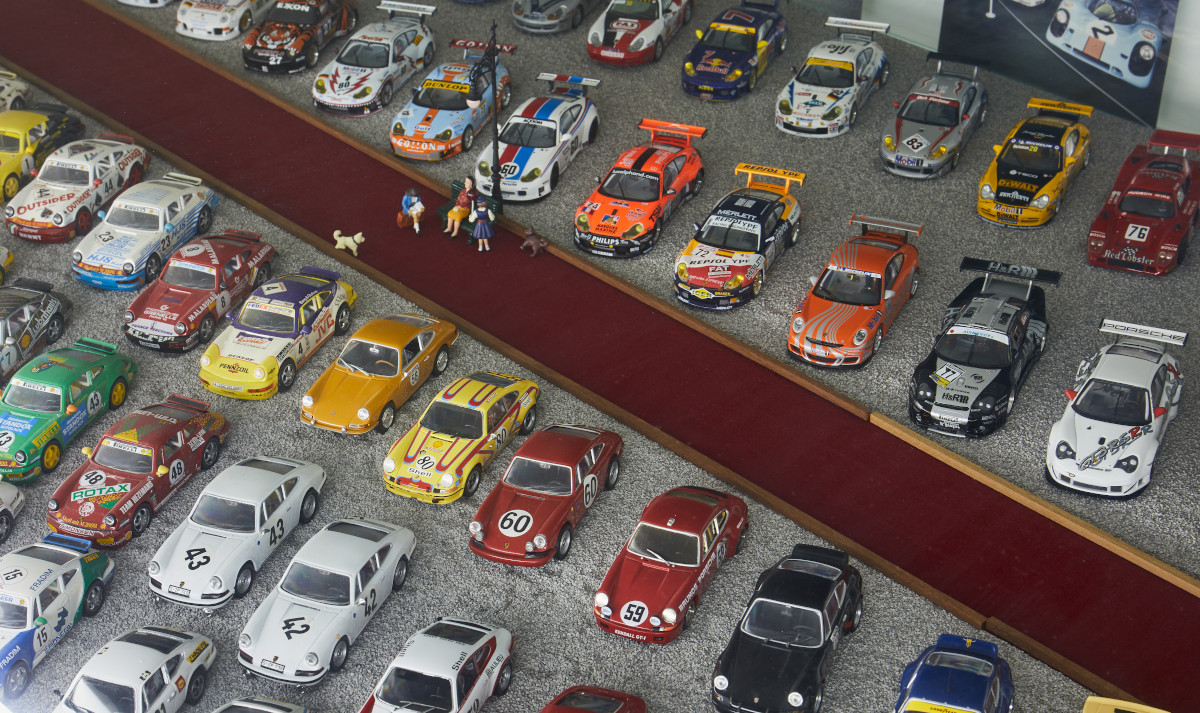 And of course, Alberto has a collection of autographs from some familiar names, including Belgian Le Mans great Jacky Ickx, and even Wolfgang Porsche. His wife Ana says she had to obtain many of these signatures for him on account of his shy nature.
"I had to get many of them for him because he was embarrassed," she recalls. "But as I knew he was so excited."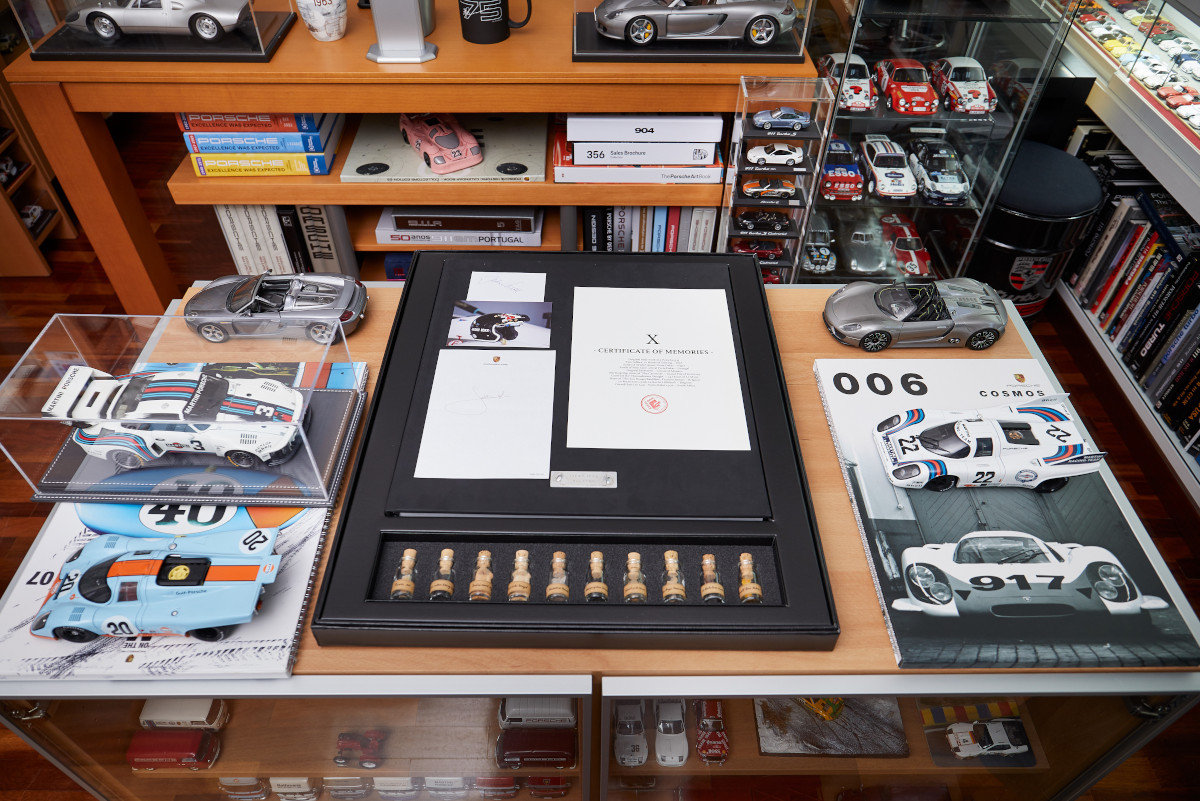 Other Porsche-related items worth at least a minute of attention include a menu from the company's Zuffenhausen factory restaurant, and a Porsche seat converted into an office chair. Alberto has even taken the time to collect pens, backpacks, notebooks, and other typical memorabilia. Not surprising considering he's a Stuttgart regular.
"We always travel by car so that we can easily bring back books and lots of mementos," Alberto says. "We once had the idea to go by plane and, when we left the things to check-in, the airline staff didn't give credit to what we were carrying."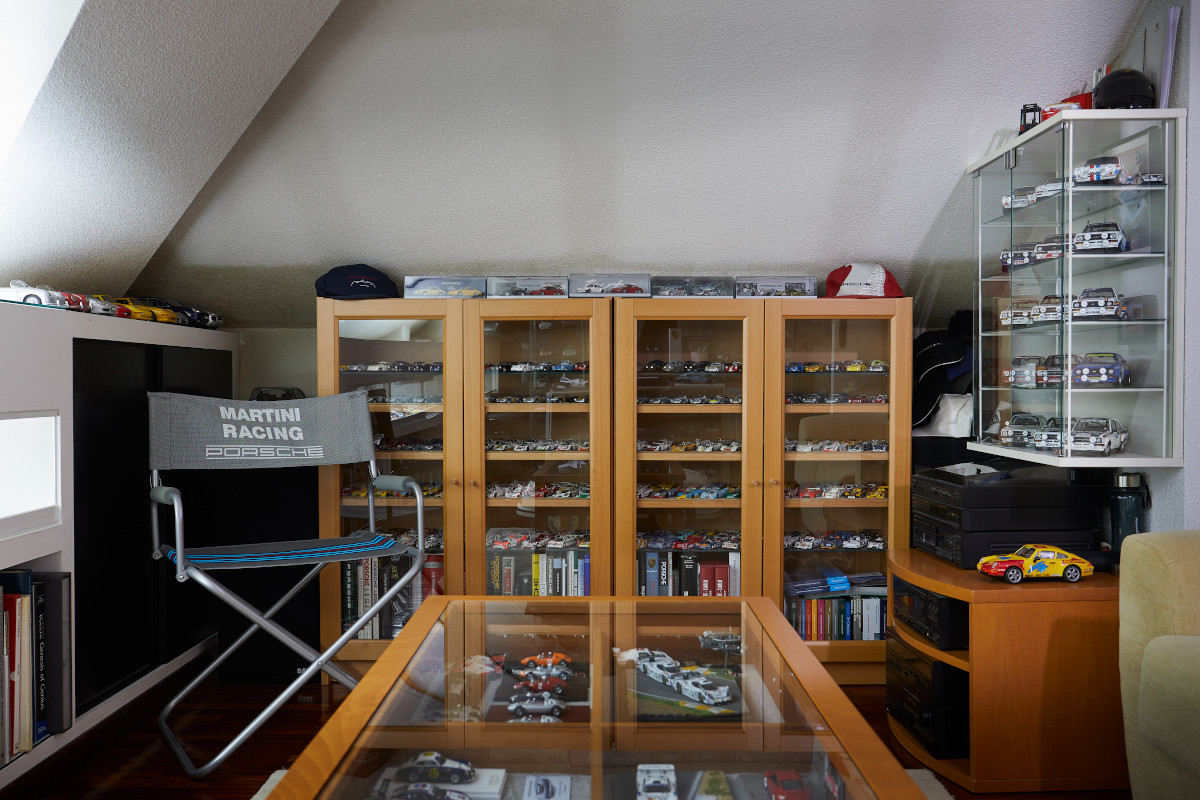 "When I was a young boy and I used to come home from college, many days I'd go past the Porsche dealership and spend ages peering through the window, never plucking up the courage to venture inside," he recounts.
Following a visit to his one-of-a-kind home, Porsche said that it had placed a reservation for the new Porsche 911 for him, "this time in full scale, to join the other 'toys' you have in your garage," the carmaker said. Something tells us, though, that ride wouldn't be worth a fraction of Alberto's massive collection.
ADVERTISEMENT - CONTINUE READING BELOW ↓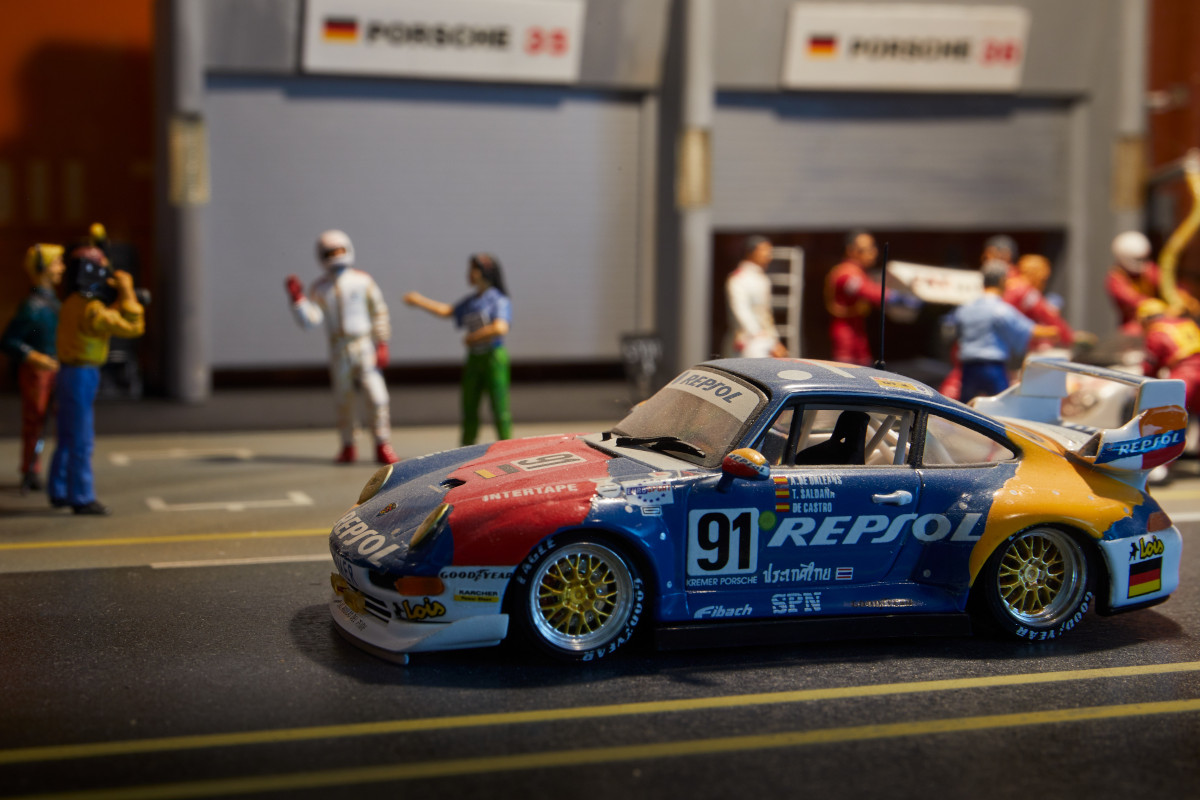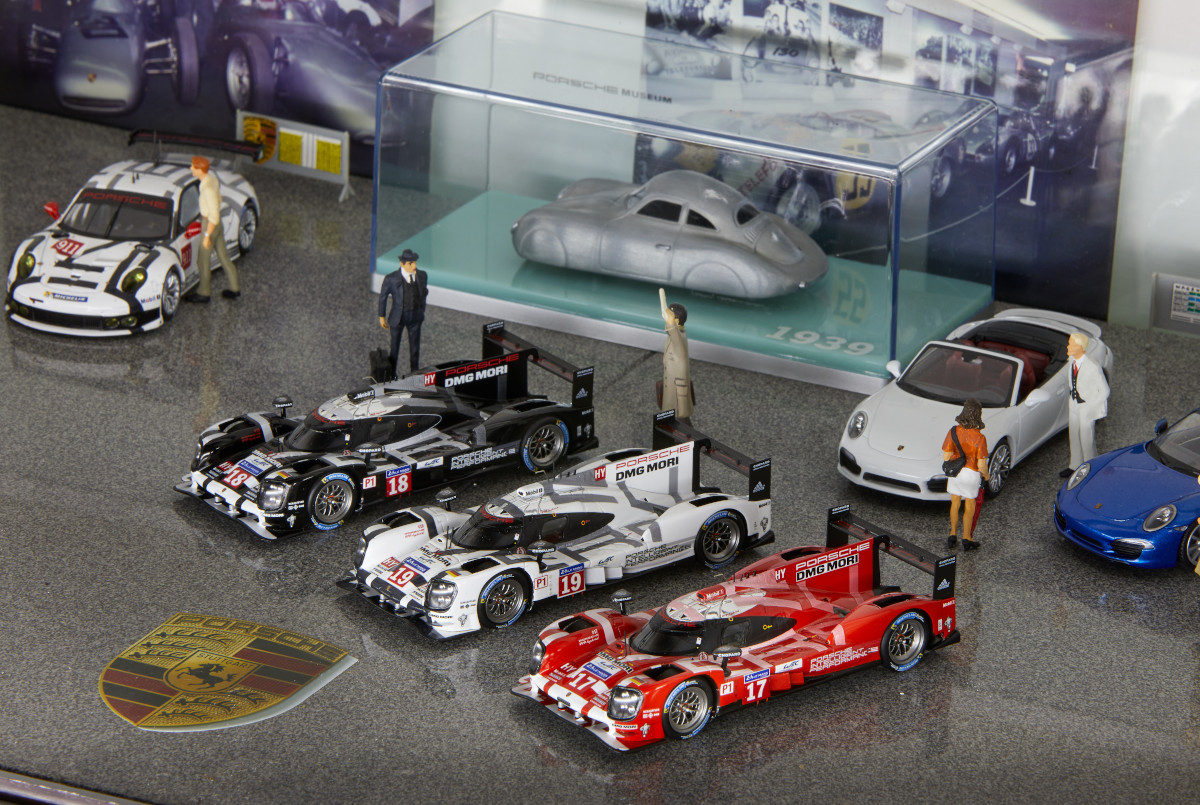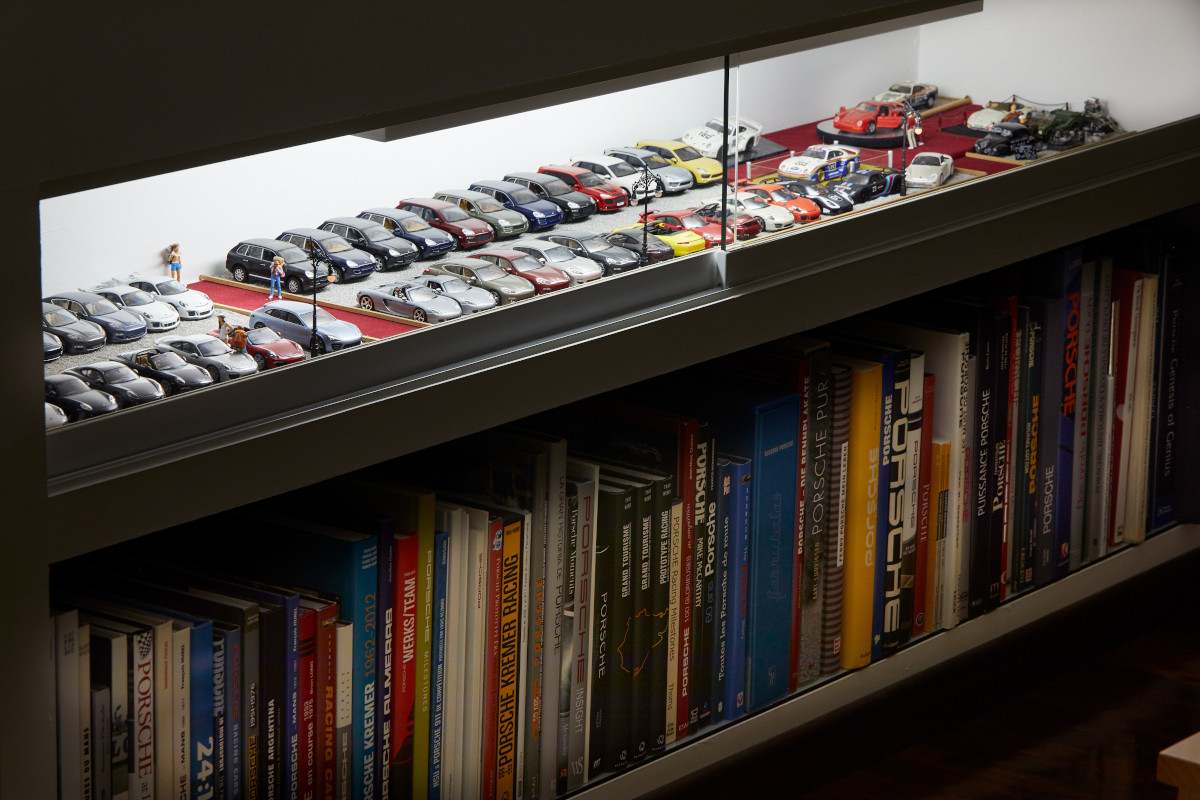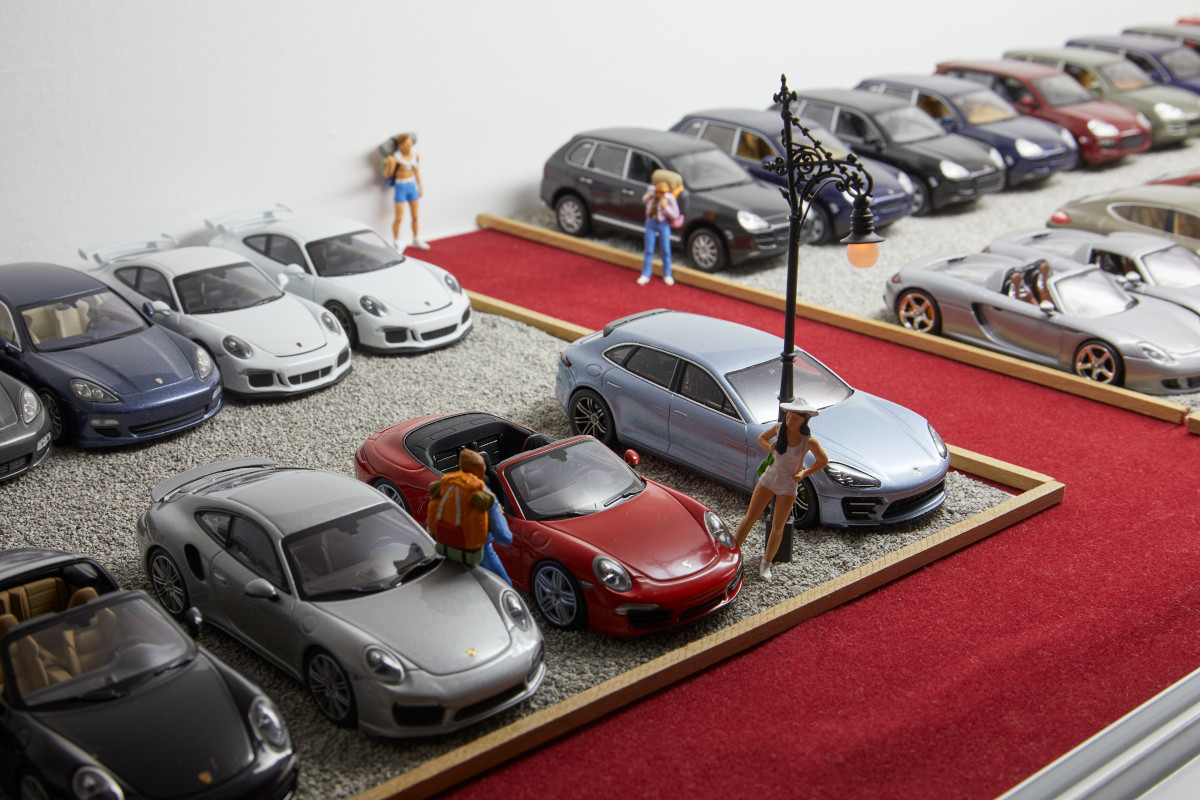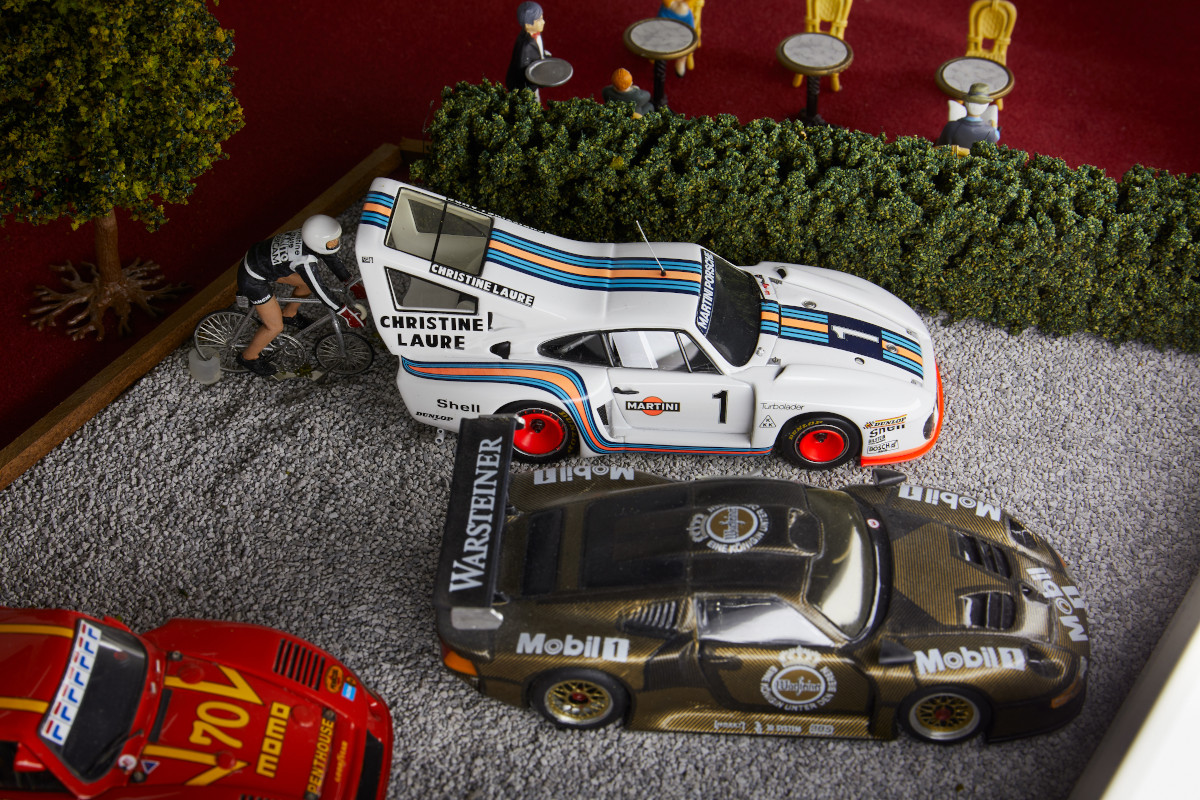 ADVERTISEMENT - CONTINUE READING BELOW ↓