When you think about it, not having money to spend on cars isn't too bad of a position to be in. In some ways, it's actually a blessing.
Take auction sites, for example. Average joes like you and I can browse them endlessly without writhing in our seats every time we come across a potential buy that'll fit nicely in our garage. If your home garage is gargantuan enough to fit this massive modified 2013 Toyota Tundra that's currently on sale on BringATrailer.com, however, chances are you'll need to do very little squirming and can instead go straight to pulling the trigger.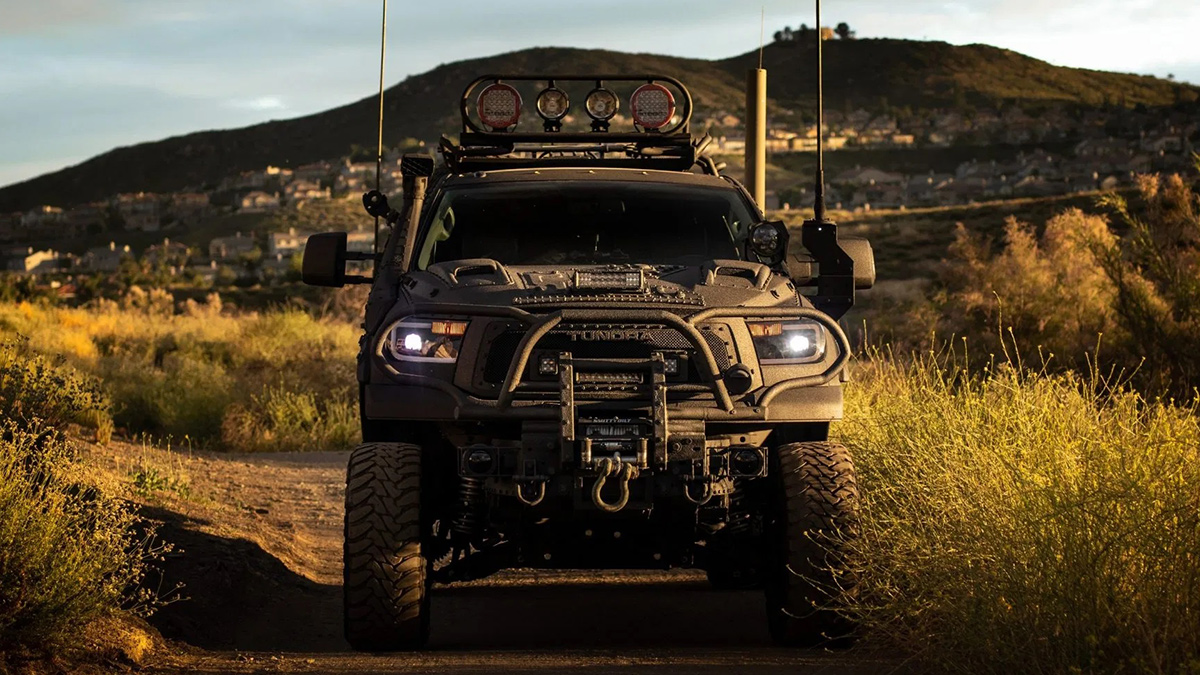 As of this writing, the bid for this beast sits at $28,700 (around P1.4 million). It's powered by a 5.7-liter V8 capable of 381hp and 544Nm of torque and gets upgrades like Fox performance shocks, BDS suspension bits, an ARB snorkel, and a 7-inch suspension lift. The rugged exterior is covered in Line-X coating, and the vehicle comes equipped with a ton of aftermarket lighting units, a massive roof rack, an equally massive bull bar, and two winches (one of which is used to lower a spare wheel).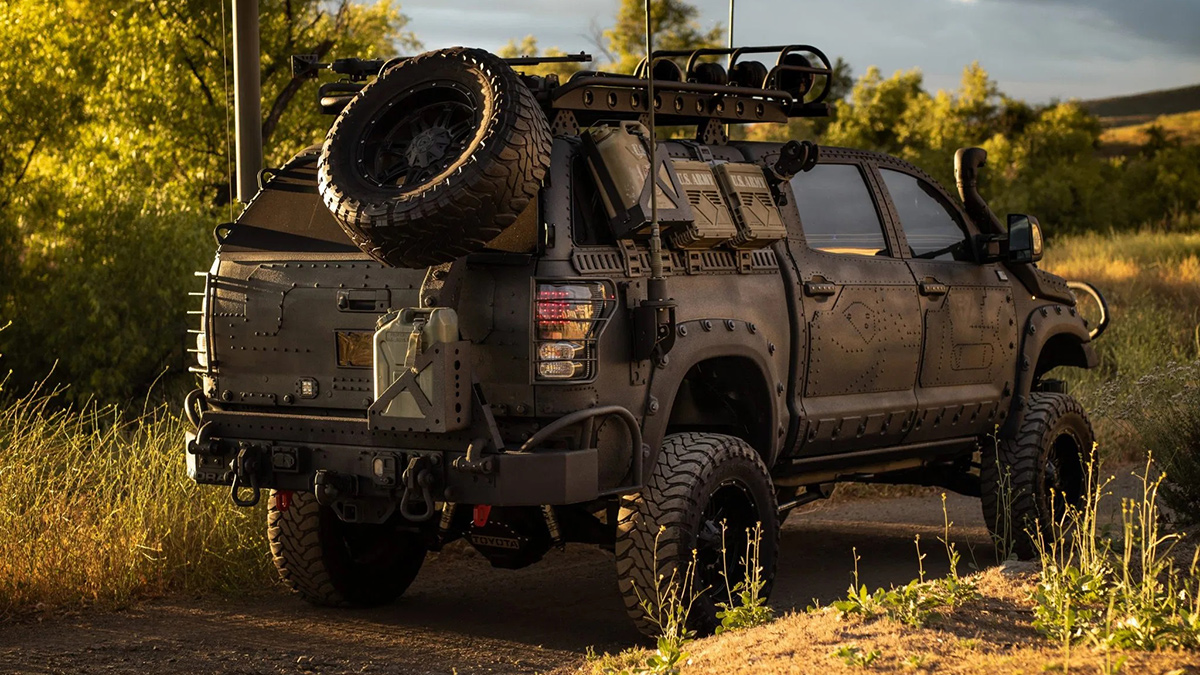 Most of the interior remains stock, though the cabin has a bit going on as well. This Tundra has a pair of fire extinguishers mounted on the center console, as well as a handful of auxiliary gauges. There's also a 12-speaker JBL sound setup.
The listing says that the odometer reading sits at just around 77,000km. You can check out more of this vehicle in the video below:
So, is an oversized Toyota 4x4 with a crazy-macho exterior something you'd splurge on given the funds? Let us know in the comments.