See this? Yeah, this isn't just any normal Mazda CX-30. In case you missed the plate down there, it indicates that this particular unit is actually an electric vehicle. Gasp.
Mazda currently has this baby up on display at Auto Shanghai 2021. Details are non-existent at the moment, but the Japanese carmaker has made known that this EV will be available in the Chinese market sometime during the second half of 2021.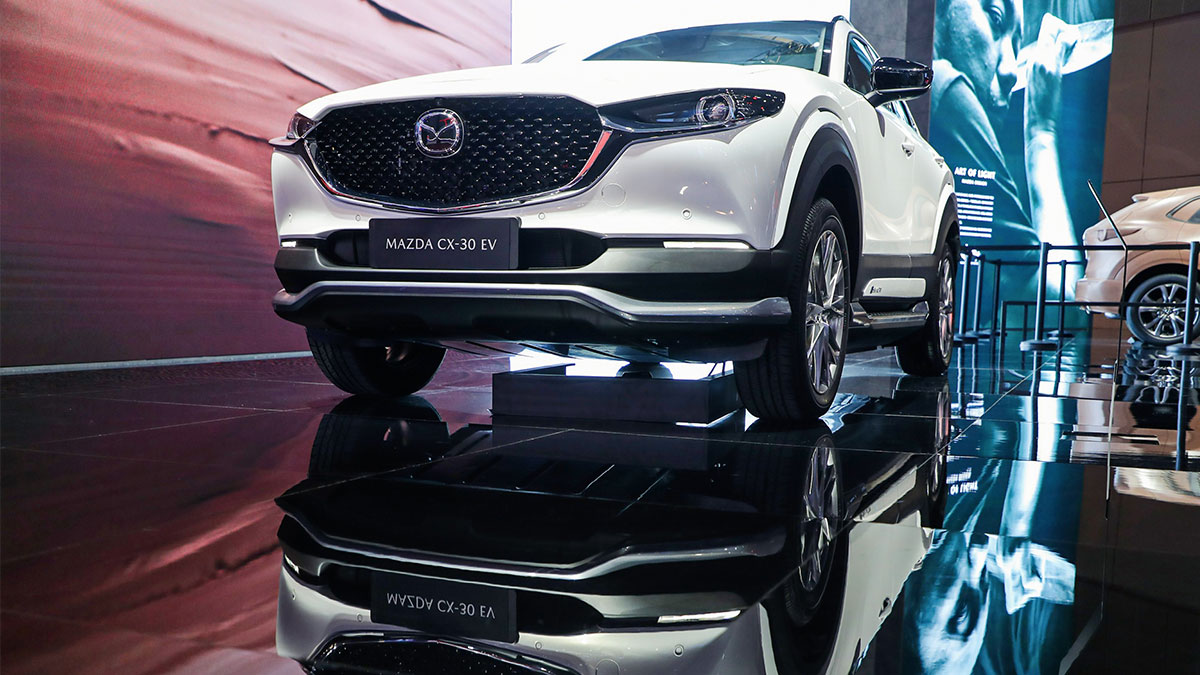 ADVERTISEMENT - CONTINUE READING BELOW ↓
Observations? Well, it looks nearly identical to the conventionally-powered CX-30. Other than the license plate, there's really no indication it's running on batteries instead of fuel. No word yet regarding what its powertrain puts up, but the MX-30—the only other mass-market EV currently in the brand's stable— can do 143hp and up to 140kph, and comes equipped with a 35.5kWh battery with 200km of range and a rotary range extender.
Any chance some MX-30 tech is in this thing? At this point, anything that comes out before official word from Mazda is pure speculation. Considering it's set to be released in a couple of months, though, we reckon we don't have to wait much longer to find out more. Excited?
ADVERTISEMENT - CONTINUE READING BELOW ↓
Recommended Videos