Let's face it, a vehicle as boxy and as massive as the Mercedes-Benz G-Class has no business looking as elegant as it does. Remember: This giant square was once a grunt in the military. As the G-Wagen evolved over the years, though, the German carmaker somehow found a way to make the formula work.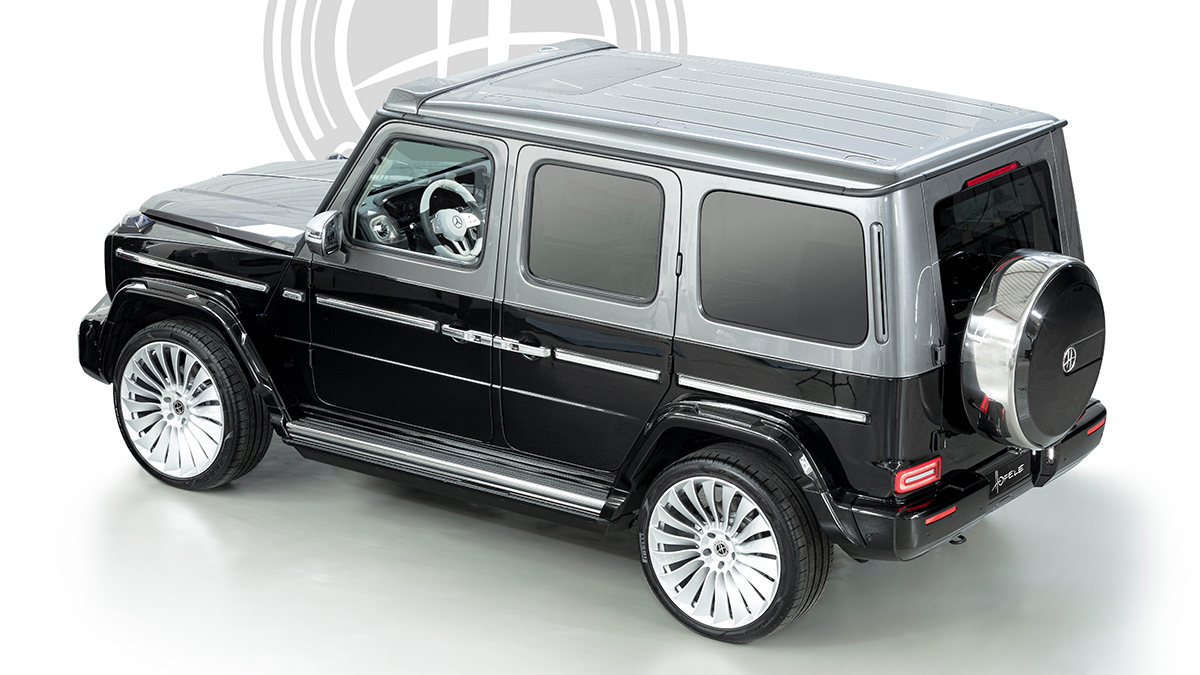 The SUV's stock look is hardly its most luxurious look, though. Tuners and modifiers the world over continue to find ways to build on its base form and the results usually achieve the desired effect (and expected price tag). The latest such example is Hofele-Design with the Ultimate G-Wagon and its coach doors.
Continue reading below ↓
Recommended Videos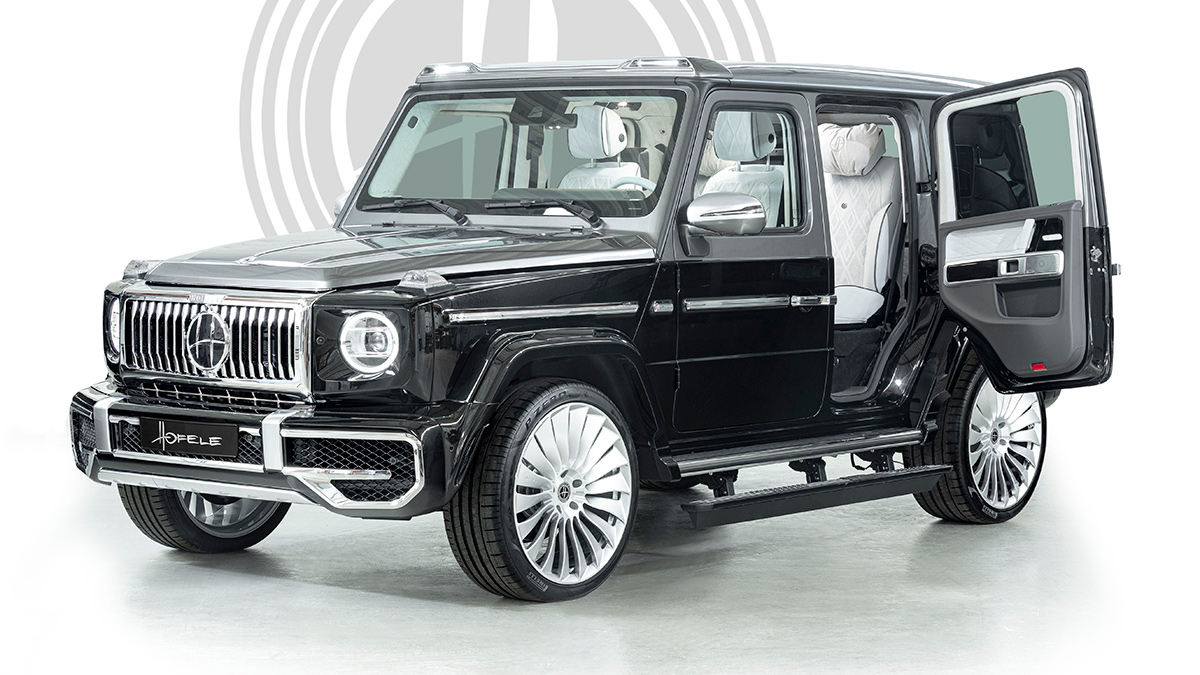 Ultimate? We're not so sure—we've seen plenty of gnarlier and more lavish takes on the iconic German SUV. It's a very good look, though. The body and proportions haven't been messed with outside of some new carbon fiber wheel arches, and there's plenty of classy (depending on your taste) chrome applications added to the mix. The 23-inch turbine forged alloy wheels also bring in a fair bit of flair to an exterior that's more on the subtle side of G-Class modifications.
The main draw here, really, are the coach doors. Hofele definitely took more into consideration than ease of ingress and egress when they did this setup.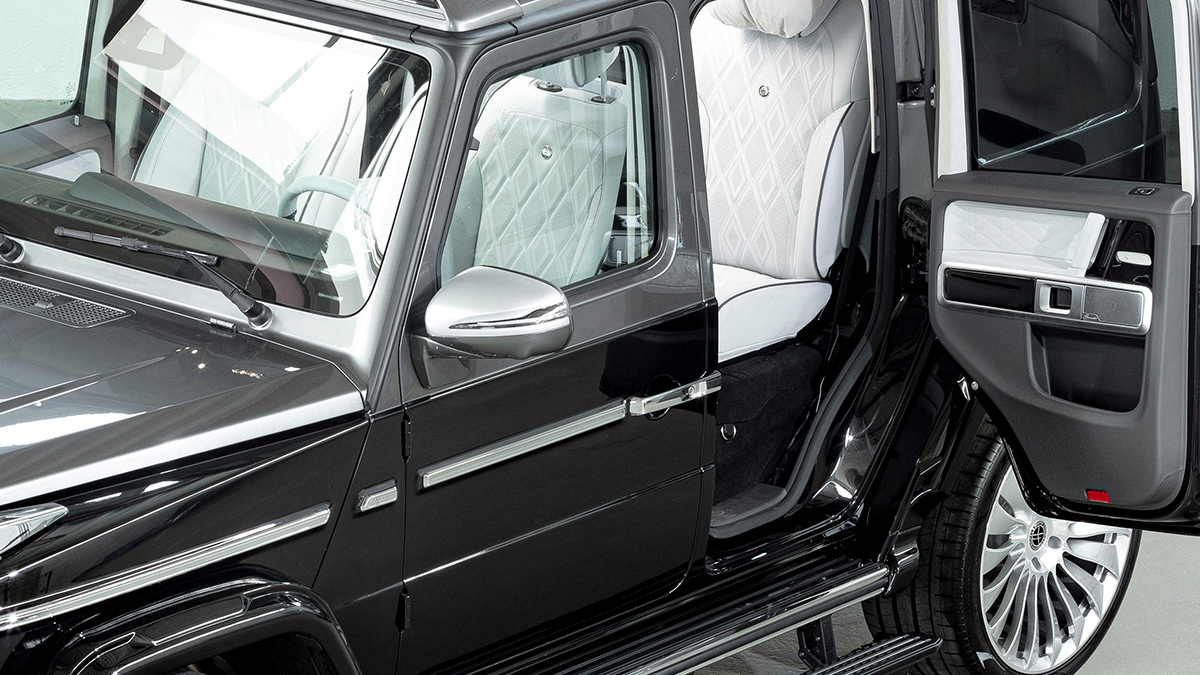 The best part is that opening both doors exposes the Ultimate's stunning interior for everyone to see: An eye-catching all-white cabin with VIP seats featuring massage functions, contrasting gray components, unique stitching and perforation, and a bespoke center console. The whole interior is a sharp contrast to the relatively tame take outside.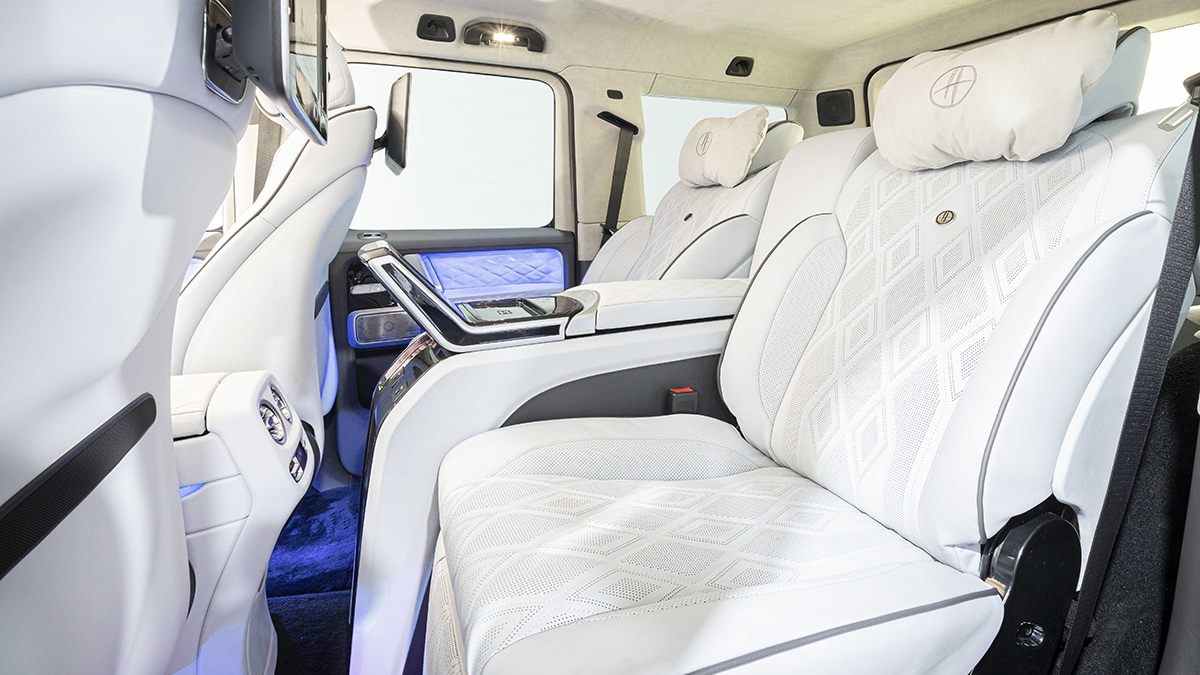 If your SUV's relatively low-key approach doesn't catch your fellow billionaires' attention, it definitely will when you step out of it. No word on what figure is printed on this vehicle's price tag, but, as with all things G-Wagen, you can probably expect it to be quite the sum. Interested?