Pagani Zonda Aether
Keen readers of TopGear.com might recognize this car. The Zonda Aether is such a special one-off that we decided it warranted a whole article to itself.
Click these blue words to read all about it, or even to just sit and stare at the incredible images…
Ferrari F12tdf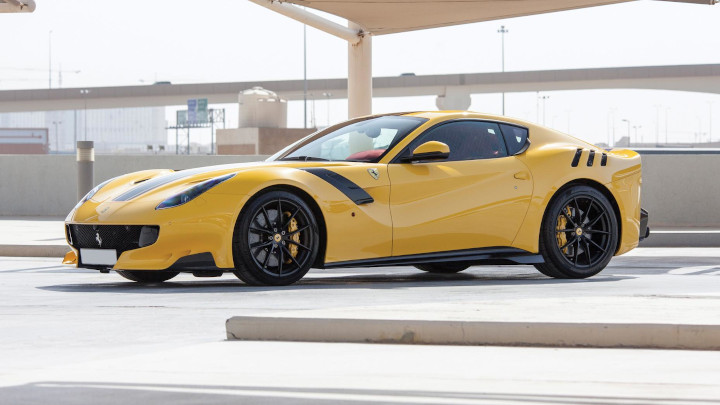 The fact we're easing you into this gallery with a 770hp Ferrari F12tdf should tell you a little bit about what's to come. The tdf still looks absolutely mega, doesn't it?
This one's finished in that stunning Giallo Modena paint and has covered less than 80 miles from new—what a crime.
Porsche 911 Sport Classic
ADVERTISEMENT - CONTINUE READING BELOW ↓
Now we're talking. Ferrari made 799 examples of the tdf, making it seem common as muck compared to the 911 Sport Classic, of which only 250 were built.
Those retro Fuchs-style alloys and the ducktail spoiler transformed the 997.2 into a beautiful homage to the 1970s Carrera RS 2.7 Touring.
Porsche 911 Carrera RS 2.7 Touring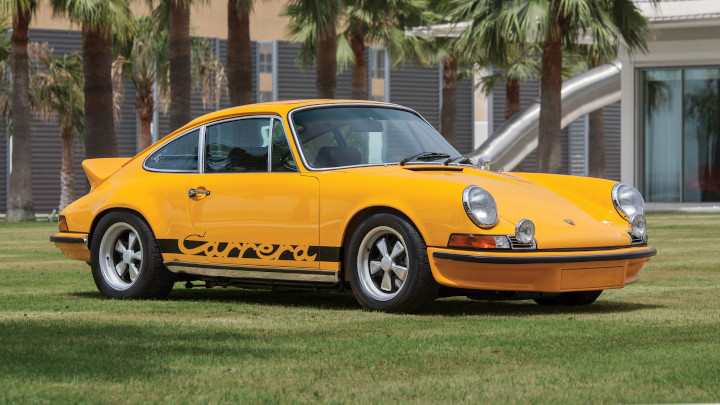 … and as luck would have it, there will also be a 1973 Carrera RS 2.7 Touring crossing the block in Abu Dhabi.
What an incredible thing. The RS was originally built to homologate the 911 for racing, although in Touring spec it retained the interior comforts of the 911 S. Expect a rather large estimate for this one once the details are released.
Mercedes-Benz G63 AMG 6x6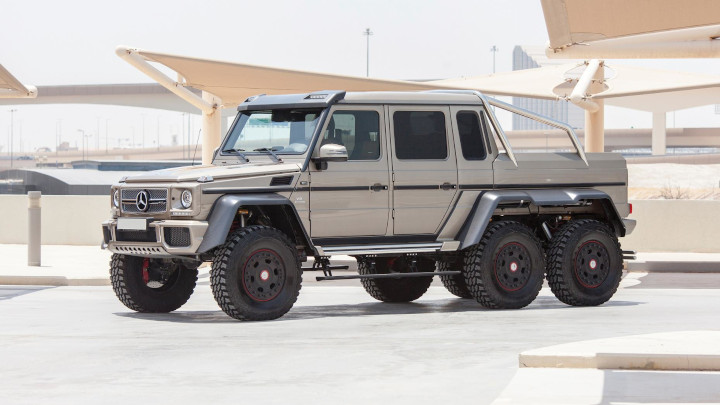 ADVERTISEMENT - CONTINUE READING BELOW ↓
Recommended Videos
Aha—finally something that'll stand out on the streets of Abu Dhabi. At 2.3 meters tall, 2.1 meters wide, and 5.9 meters long, the V8-engined G63 6x6 was one of the most bonkers machines to be produced by a major manufacturer in recent memory.
This one has less than 225 kilometers on the clock…
Lamborghini Diablo GT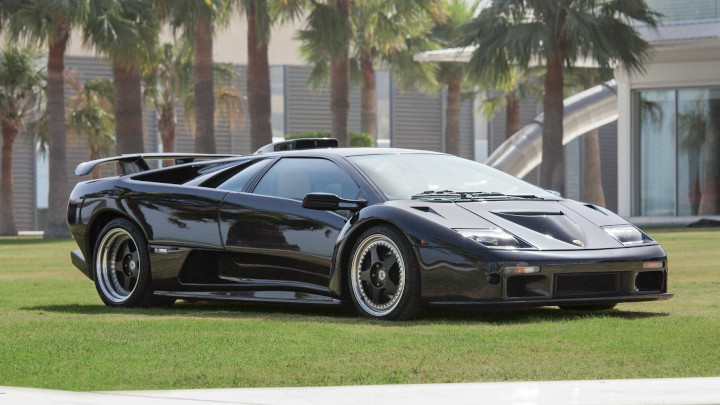 The GT was essentially a road-going version of Lamborghini's bonkers Diablo GT2 racing car. The standard road car's V12 engine was enlarged from 5.7 to 6.0-liters, the four-wheel-drive system was ditched in favor of a lighter RWD setup, and a centrally-mounted racing exhaust was fitted to complete the transformation. All in all, it's properly cool.
Ferrari F40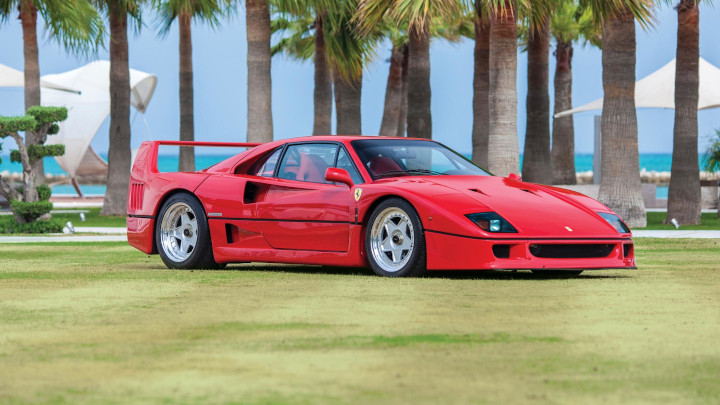 ADVERTISEMENT - CONTINUE READING BELOW ↓
It wouldn't be a supercar sale without an F40. We can't tell you too much about this one, other than the fact it's a 1990 version of the 478bhp, twin-turbo V8-engined Fezza.
Do you really need to know anything more though? Just look at it.
Rolls-Royce Phantom Drophead Coupe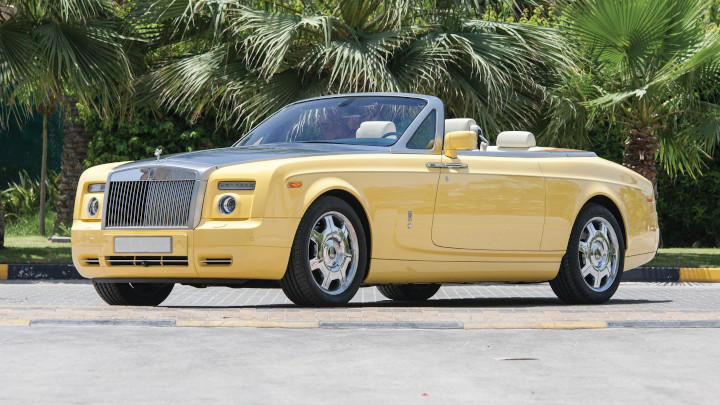 Woah there. Hello Phantom Drophead Coupe. You're very um… yellow.
Jaguar XJ220 C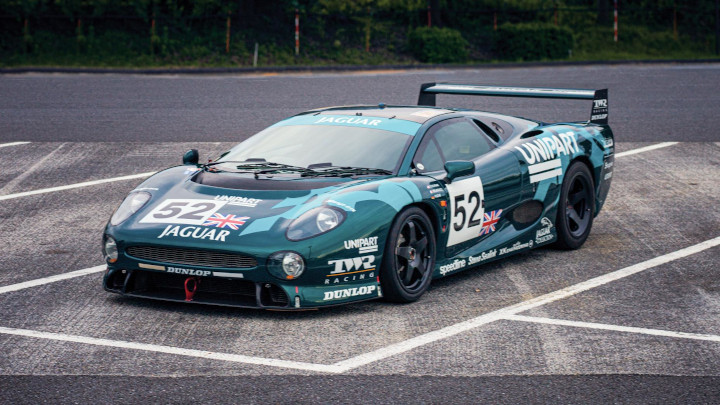 Phew, that's better. This XJ220 C was driven by Paul Belmondo, Jay Cochran and Andreas Fuchs at the 1993 24 Hours of Le Mans.
Unfortunately, number 52 retired with engine failure, and even its sister car that secured a class win was disqualified for running without catalytic converters. It's a lovely looking thing though, isn't it?
Ford GT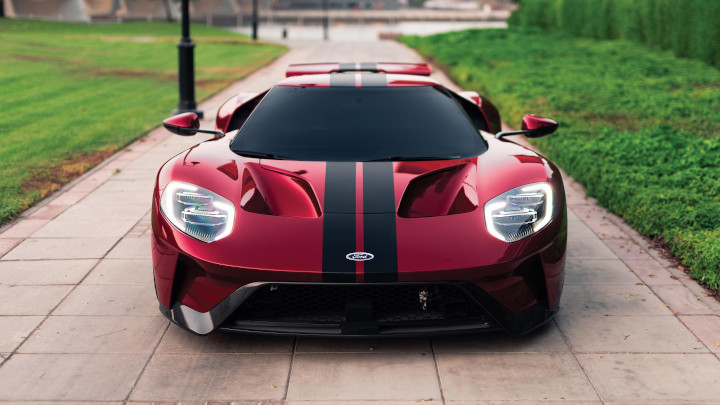 Modern-day Ford GTs, with their 3.5-liter 647hp V6 engines and ultra-sleek madcap styling are currently selling for huge money. This one is in a rather stunning deep red/black spec and will likely follow the trend.
Porsche 918 Spyder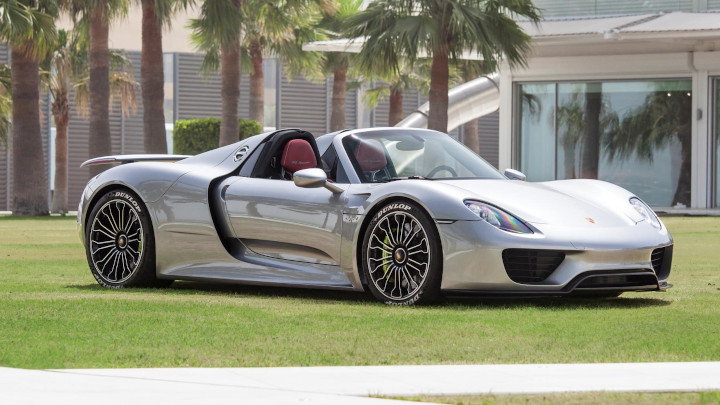 ADVERTISEMENT - CONTINUE READING BELOW ↓
Perhaps the most forward-thinking of the hypercar Holy Trinity, the Porsche 918 Spyder was a hugely complex hybrid with two electric motors connected to a stunning V8. Four-wheel drive, 875hp and much, much speed was the result.
Aston Martin One-77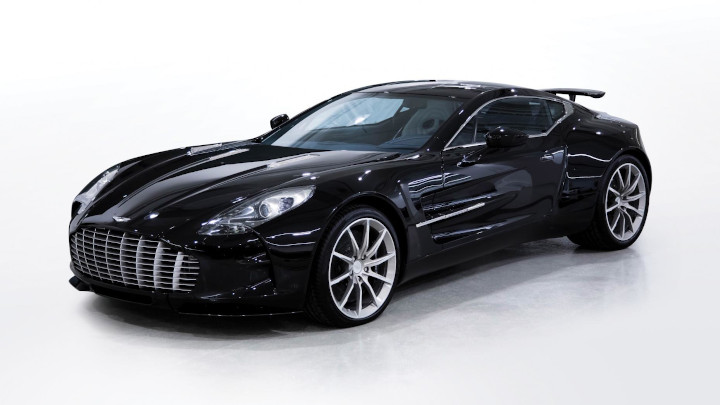 Another hugely limited-edition car going up for sale, the Aston One-77 was limited to (you guessed it) 77 examples. The engine was a Cosworth-tuned, 7.3-liter naturally aspirated V12 producing 750hp and 723Nm of torque. Sweet.
Porsche 911 Carrera RSR 3.8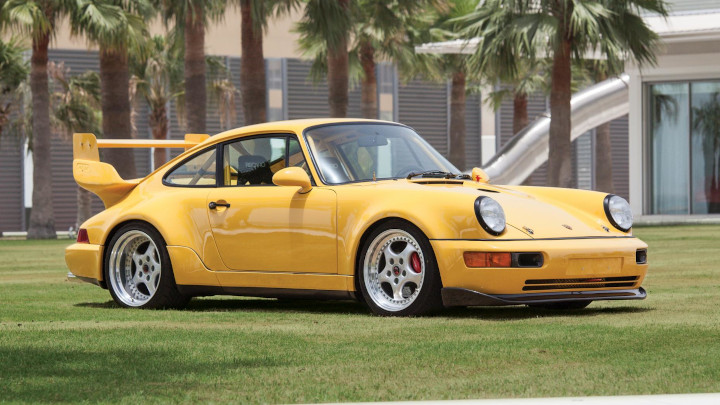 The final Porsche in our gallery is this rather fetching RSR from 1993. Again built for homologation purposes, the 964 Carrera RSR was limited to just 55 examples. There's a theme at this auction, isn't there?
Ferrari F2002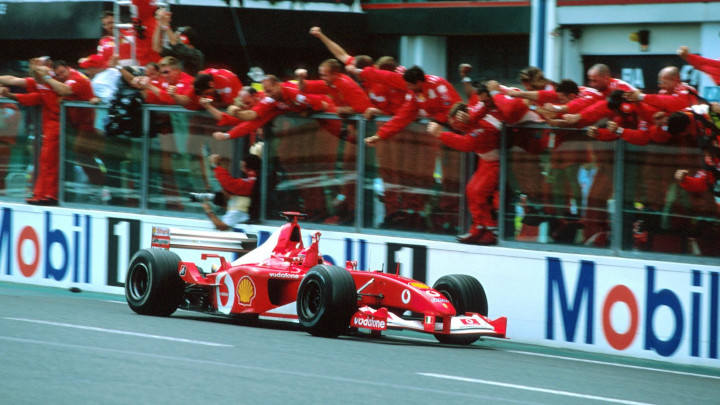 Well, we've saved the best til last…
The RM Sotheby's sale will be taking place at the Yas Marina circuit on the same weekend as the Abu Dhabi Grand Prix. And to make it that little bit more special, this Ferrari F2002 will be going under the hammer. Chassis number 219 was the car in which Michael Schumacher secured victories in the Italian, Austrian and French GPs—subsequently handing him the driver's title ahead of his teammate Rubens Barrichello.
ADVERTISEMENT - CONTINUE READING BELOW ↓
Apparently, a percentage of the proceeds made from the sale of the F2002 will be donated to the Keep Fighting Foundation, founded by Michael Schumacher's family.
Image: Michael Schumacher drives F2002 chassis 219 to victory at the 2002 French GP, securing his fifth F1 World Drivers Championship © 2019 Sutton Motorsport Images
NOTE: This article first appeared on TopGear.com. Minor edits have been made.