The tiny wee city car has seemed like an endangered species lately. Titchy cars equal titchy profit margins, especially when you're trying to stuff batteries into them to make an urban EV. Well, here's Toyota telling us not to worry: The Aygo is alive and very much well. And 16 years after it first launched, it's getting a reboot. 
Quite literally. This Aygo X Prologue shows us a taller, chunkier, more practical take on the city car. One that's somewhat unsurprisingly taken on more than a hint of crossover for its regeneration.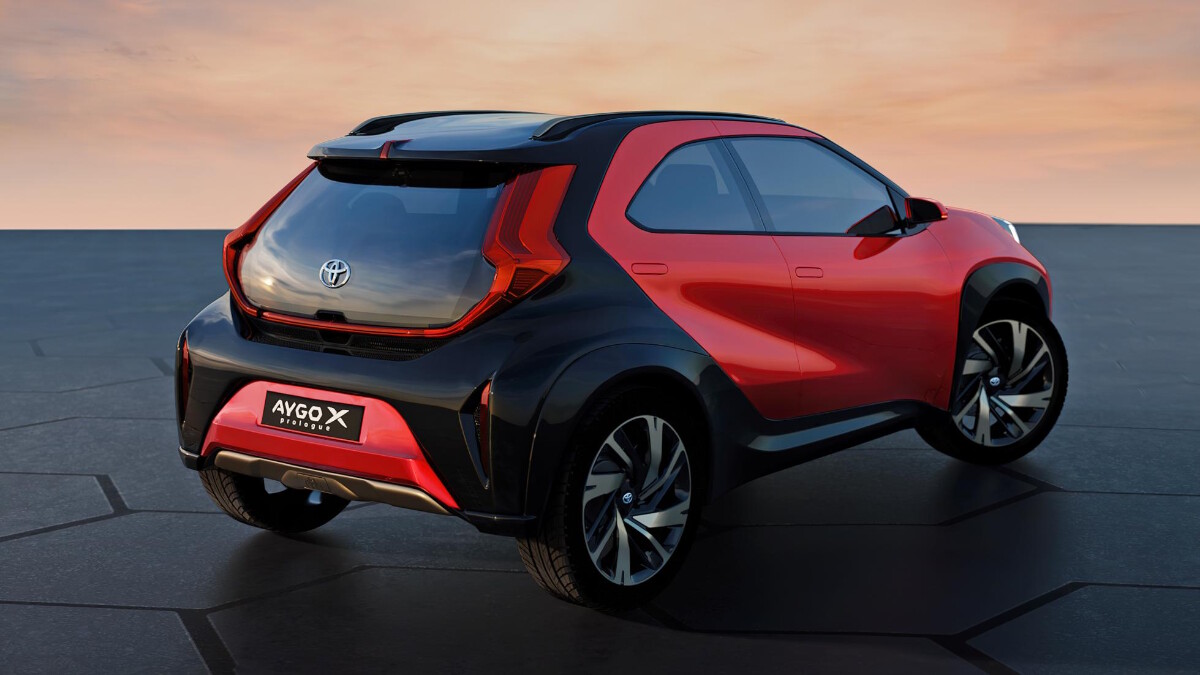 There's a reasonable amount of familiarity. For all its newfound boldness, the lights and the window line echo the general silhouette of the outgoing car's while the tenny overhangs are carried over, too. Aygoistas (are they a thing?) will immediately feel at home.
Continue reading below ↓
Recommended Videos
What's new is its chunkiness and height. "The aim of this project was to reimagine the A-segment," says Ian Cartabiano, president of Toyota's European design studio, which is responsible for a car that'll be sold solely on this continent.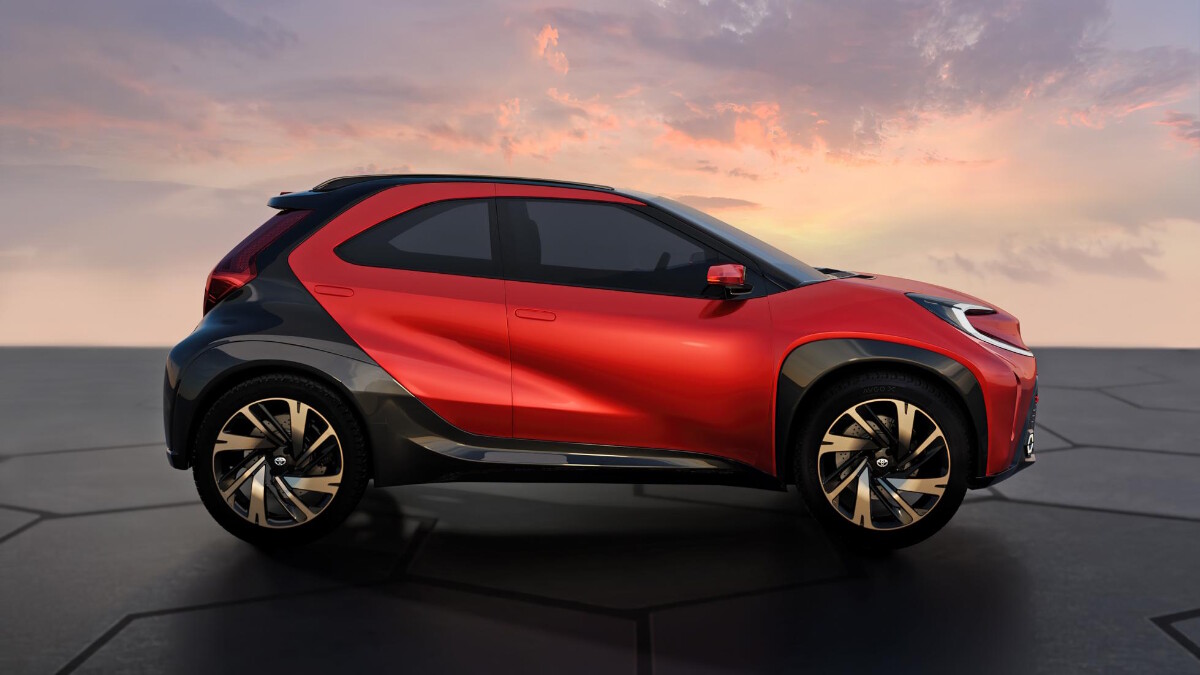 "In a segment overlooked by others, we saw opportunity. We found that a lot of cars in the A-segment are cute. So, we wanted to shake things up a bit. With the Aygo X Prologue, we wanted to create a design that had a fun image, a naughty attitude. And we found during the pandemic that although many people live in urban areas, there is a desire to get out as well. We really wanted to create a vehicle that was go-anywhere and do-anything."
And there was us thinking a 86 on a moist roundabout was as 'naughty' as Toyotas got. Perhaps most mischievous is what appears to be a wholesale nicking of Peugeot Sport's Coupe Franche two-tone color scheme, but there's no doubting the 'shrunken 308 GTI' look lifts the Aygo visually. Whether that makes it to production remains to be seen. The same goes for the ginormous wheels, the wing-mirror GoPros, and the really quite neat trunk handle...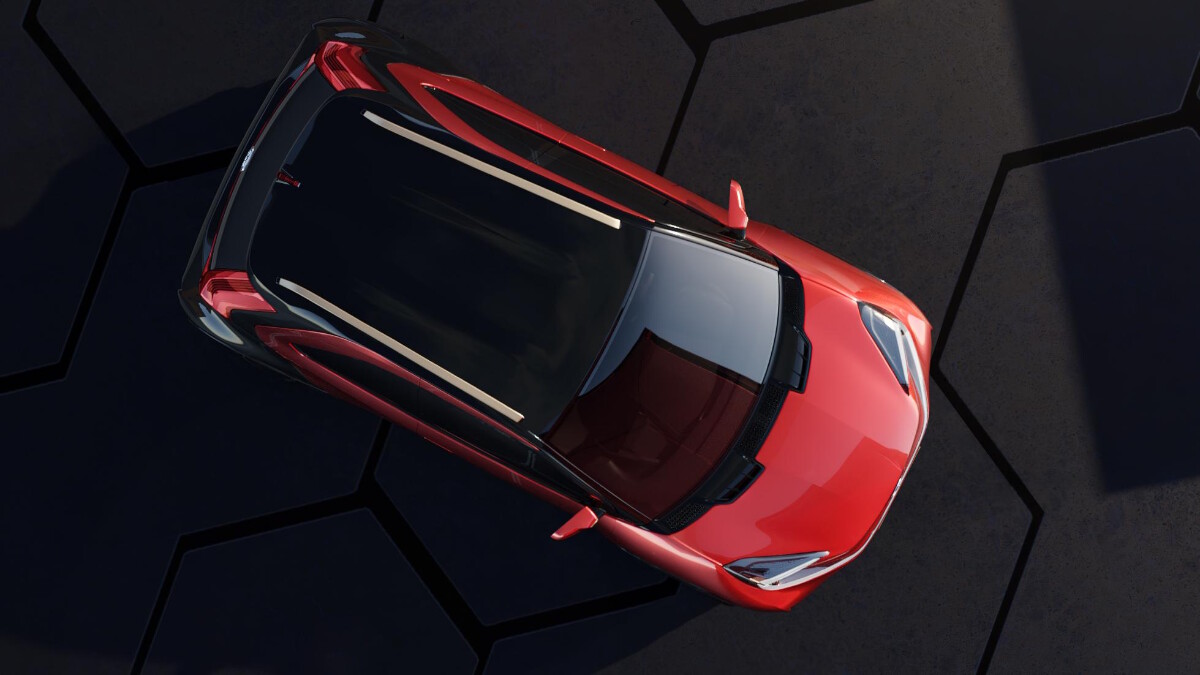 Indeed, this Prologue is all about the design (for now, at least) with not a single powertrain detail nor glimpse of the interior. Expect it to be electrified in one form or another, though—this Aygo is a European car, after all, and the Yaris, which just scooped Car of the Year, is hybrid-only here.
Well, unless you go for the GR. Either way, Toyota has really hit a vein of form at the moment. The GR Yaris and the Supra, a new GR86 sports car on the way...and now this. Think it's a winner? Or is Toyota chasing a lost cause?
More photos of the Toyota Aygo X: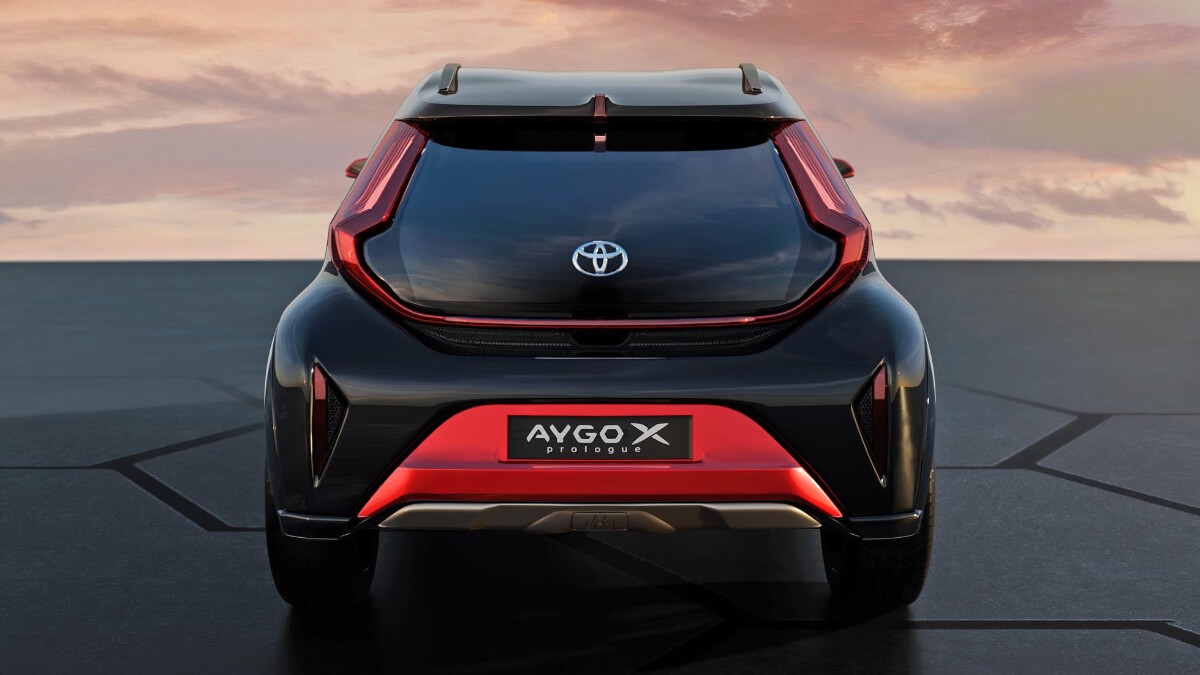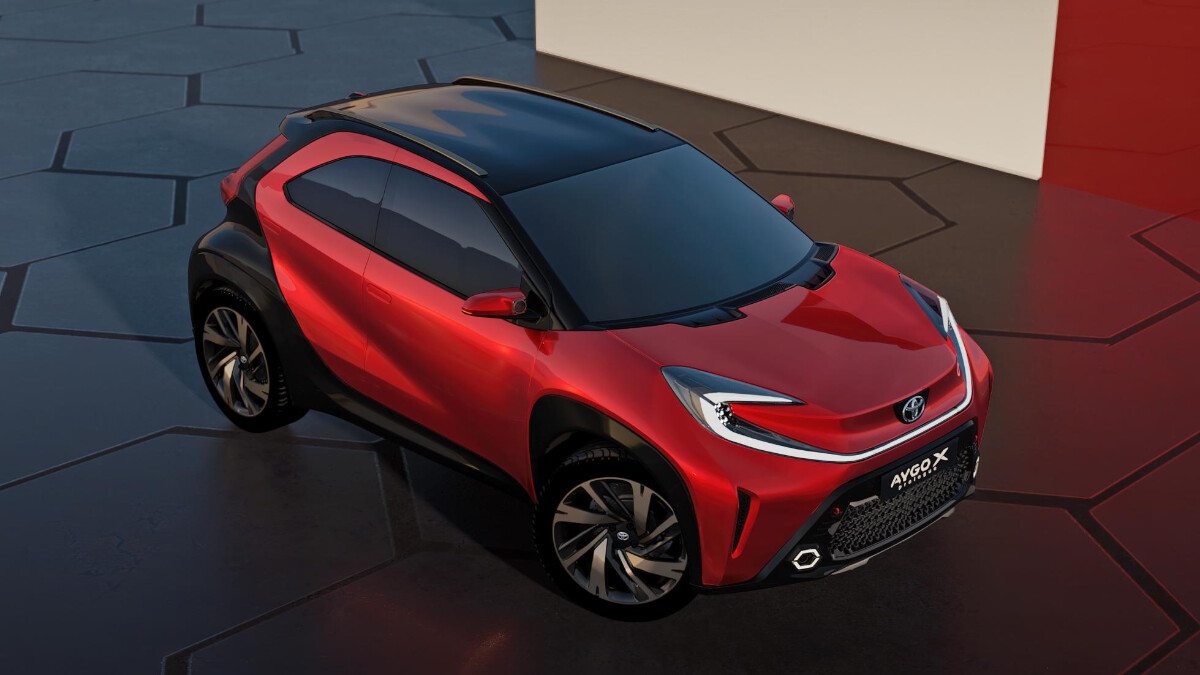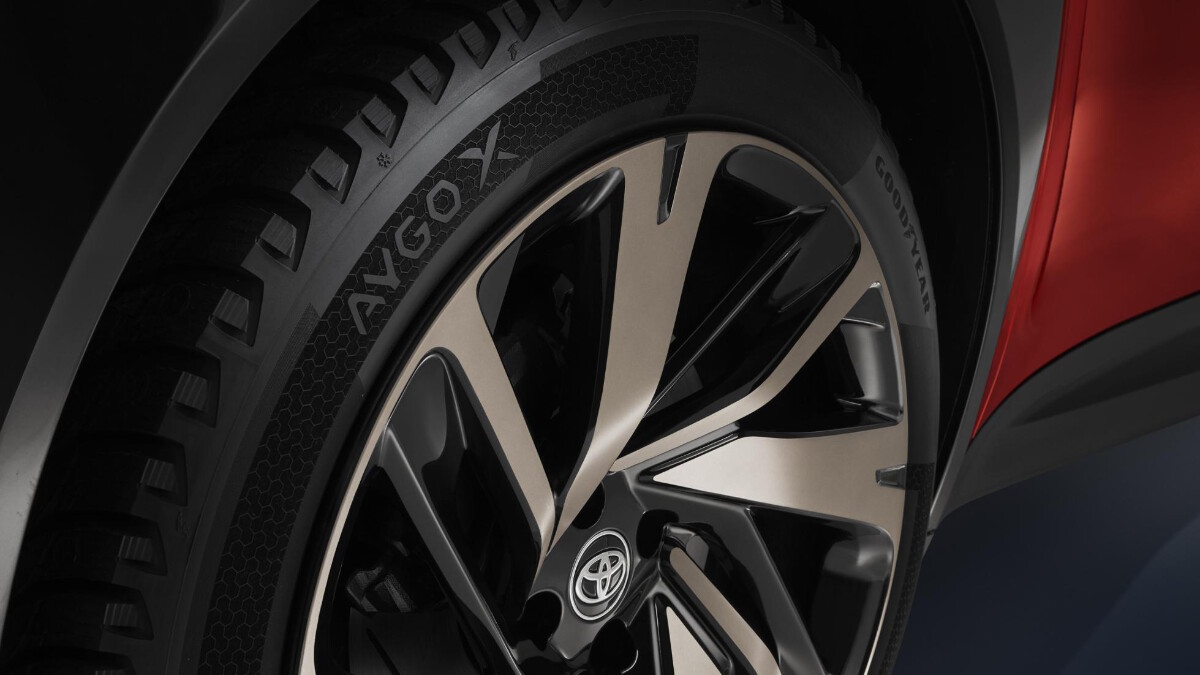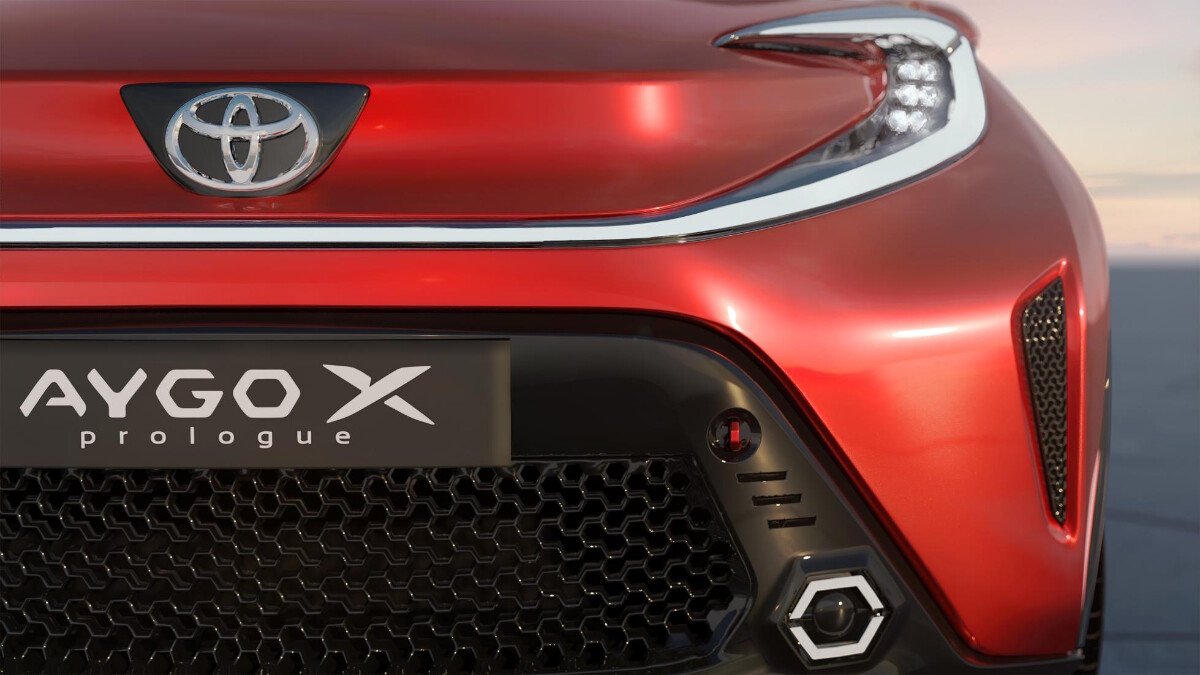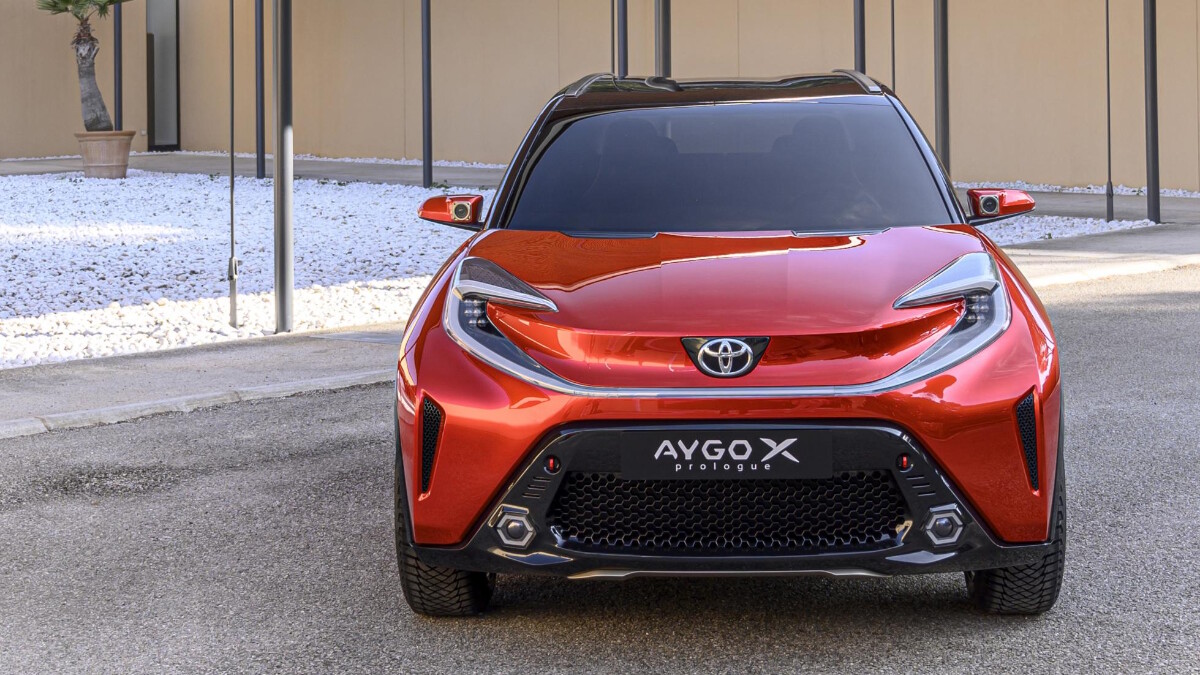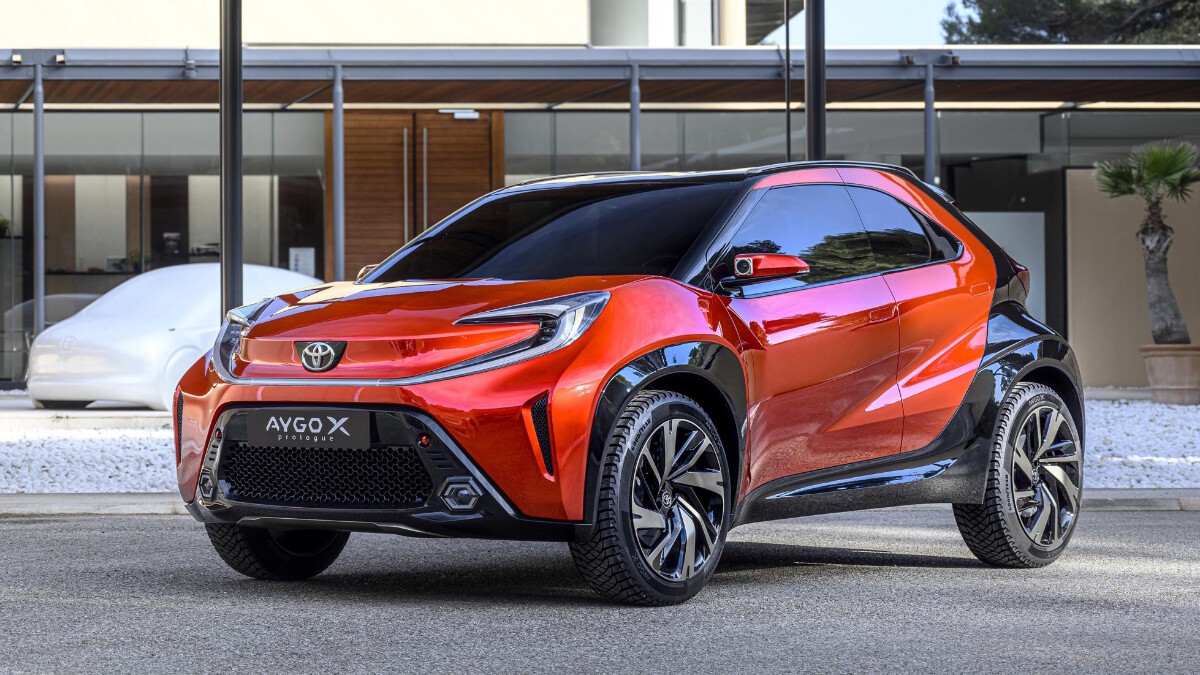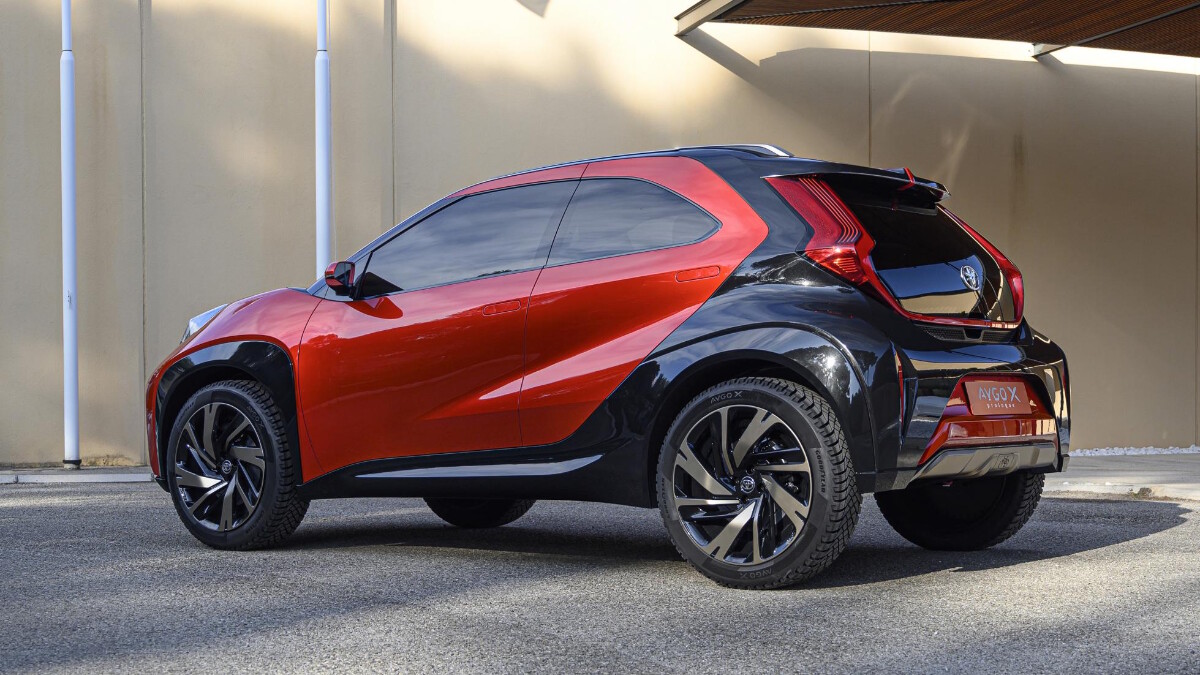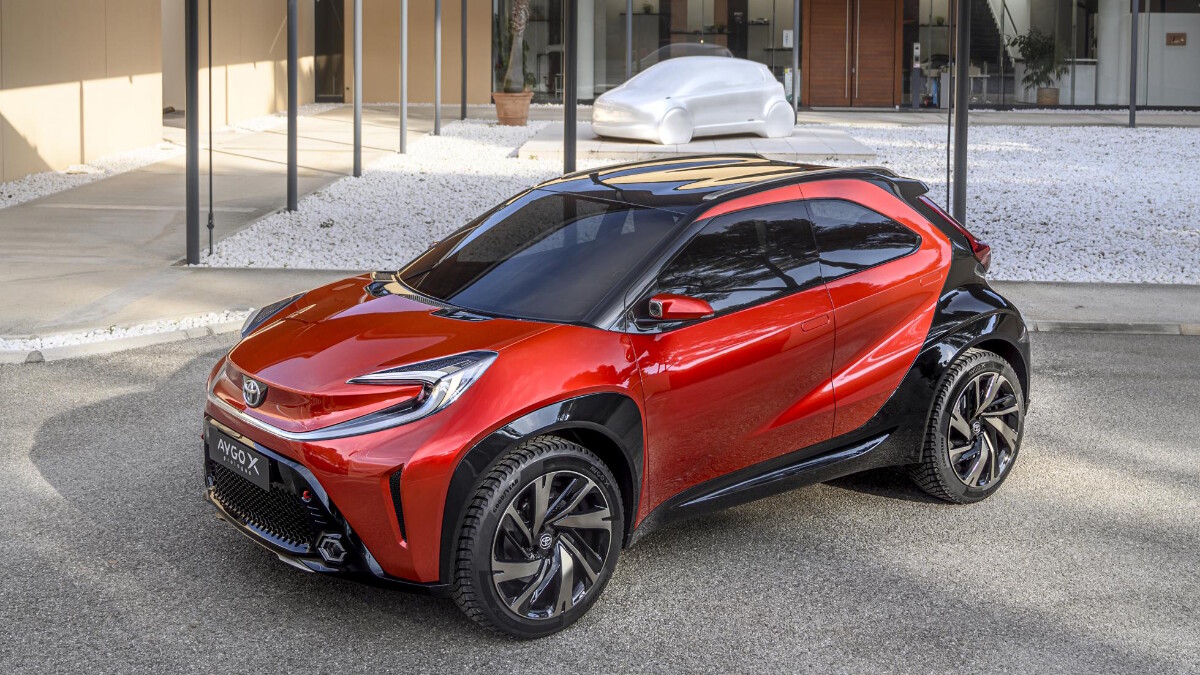 NOTE: This article first appeared on TopGear.com. Minor edits have been made.