Ah, the Porsche 911 that hasn't quite worked out what it really wants to be.
You need to get up to speed. The previous 991-generation 911 Targa rescued the model from its previously iffy aesthetic by reintroducing the integrated roll hoop in the place of a traditional B-pillar, just as the world lost its mind over classic 911s and the original '60s Targa, in particular. They started going for silly money. Named after Sicily's Targa Florio road race, the first model owes its existence to American safety campaigners who wanted to outlaw full convertibles.
But its cultural cachet is down to the West Coast baby-booming proto-hipsters who blatted up and down the Pacific Coast Highway in theirs. Quentin Tarantino cast a distressed Karmann-Ghia in Once Upon a Time in Hollywood, but only because Brad Pitt's battle-worn stuntman Cliff Booth wouldn't have stretched to a 911 Targa. It's that kind of car.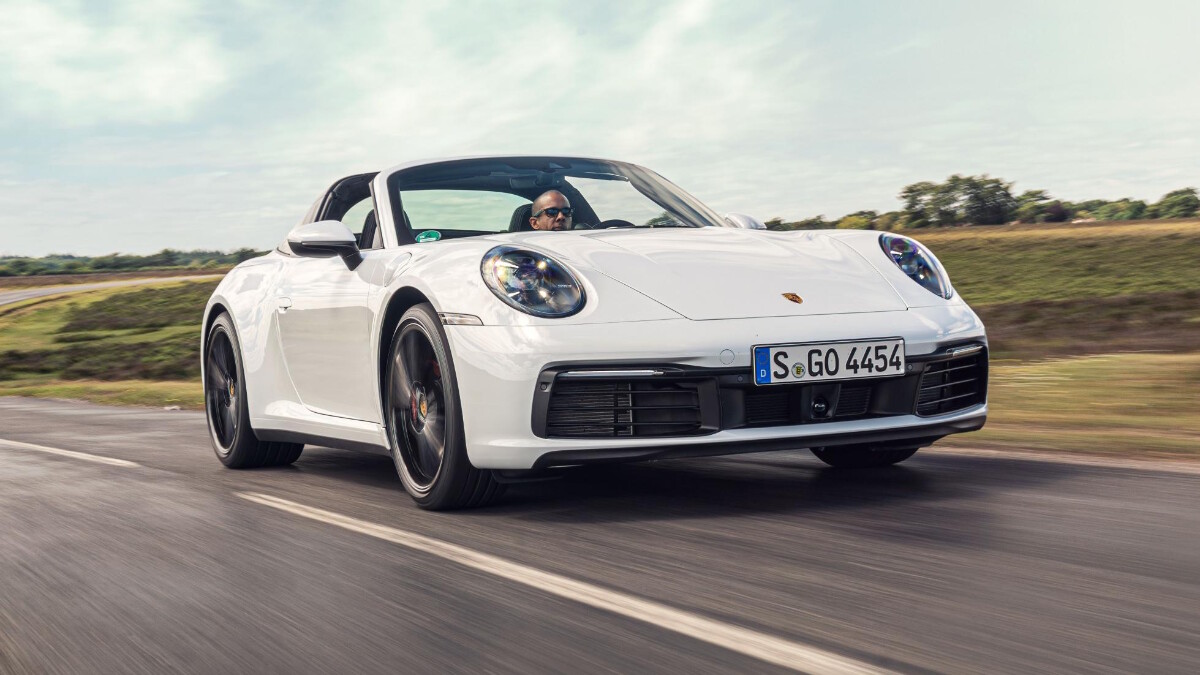 Continue reading below ↓
Recommended Videos
Personally, I think Porsche lost it slightly with the 993, 996, and 997 iterations—when the Targa had a glorified sunroof—but the 991 Targa debuted an imaginatively engineered automatic setup that saw the entire rear section motor backwards to accommodate the roof panel. This theatrical solution remains for the 992.
It's a great-looking car, but it's not the best showcase for the car's other talents, surely?
Well, that depends. On the face of it, it's less rigid, and at 1,675kg the 4S with PDK, it's 110kg heavier than its coupe equivalent. If your personal settings are finely enough calibrated, the trade-off for the eye-catching design and the open-roof versatility might just be more than you can tolerate. That's what today's drive is all about. Cards on the table, there's never been a convertible I'd take over its hardtop equivalent simply because they're not my bag and I'm not sufficiently extrovert.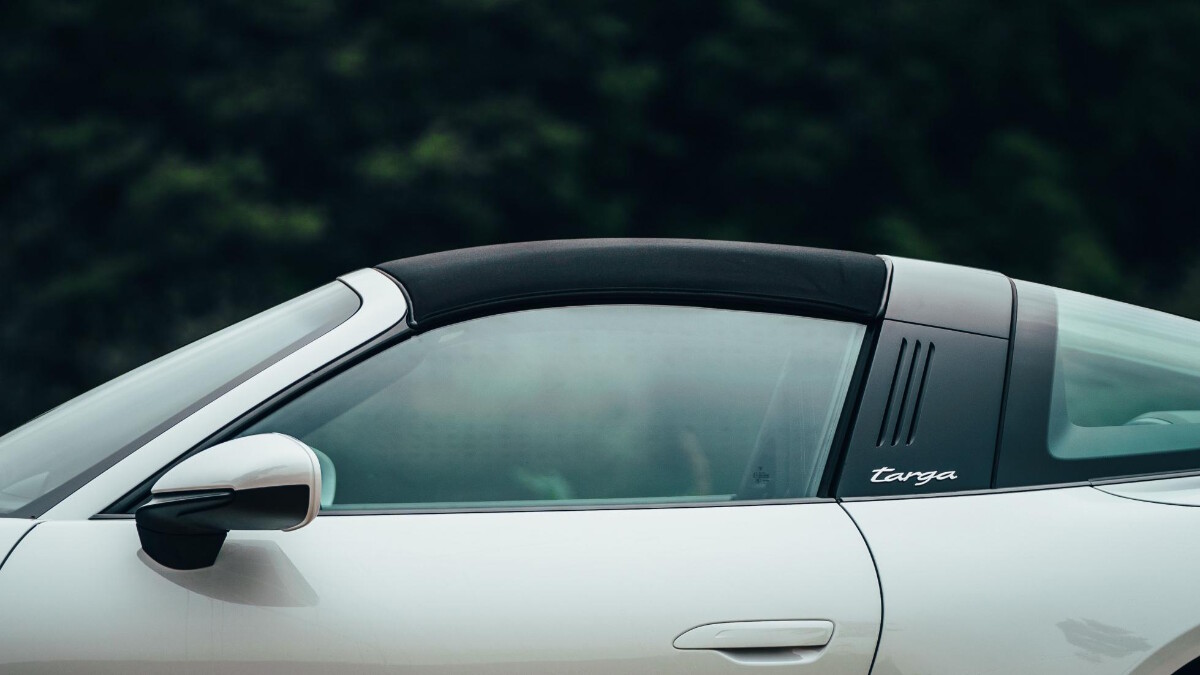 But there's something about the latest-gen Porsche Targa that totally floats my boat, though perhaps less so in the white-over-black alloys our test car was finished in. Needless to say, a galaxy of other options is available, up to and including the new Heritage Design edition (there will be 992 of those in total). Still, if anything can have its cake and eat it, it's one of these. That roof, by the way, does its thing in 19sec, which is a bit longer than most rivals and only happens when stationary. This caught me out at some traffic lights—a deadly riposte to any shred of cool.
Can you clarify what's available and in what form?
There's what we'll euphemistically call an entry-level Targa 4, powered by Porsche's 3.0-liter twin-turbocharged flat-six, making 380hp and 450Nm of torque. The car we test here is the 4S, pumped up to 444hp and 530Nm (at 2,300-5,000rpm). Both versions receive Porsche Active Suspension Management (PASM), the familiar but ever impressive traction control, while the 4S also gets an electronically controlled rear differential as standard.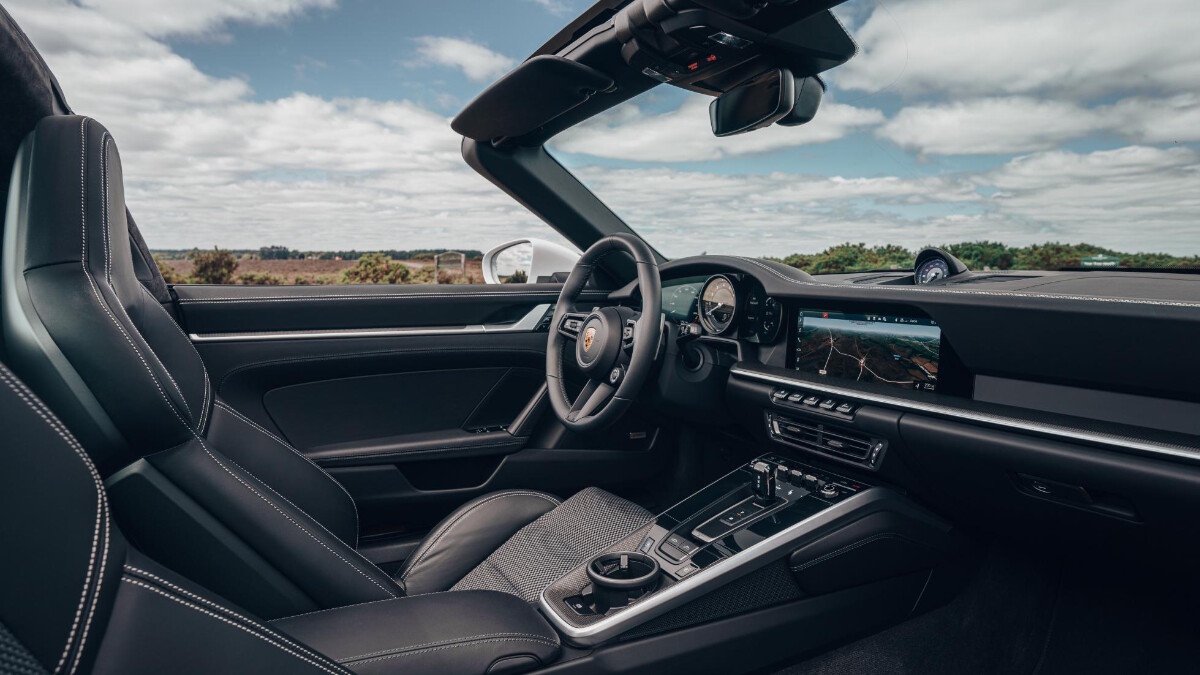 The Targa 4 costs £98,170 (P6.26 million), and uses the magnificent eight-speed PDK. The 4S is £109,725 (P7 million) and can be had with the PDK or fitted with Porsche's seven-speed manual. Porsche's dual shift transmission is so good, you really would have to be a self-shifting diehard not to go for it. And seven forward gears is a bit much, frankly.
So does it feel in any way flabby compared to the coupe?
Nope. Your correspondent had done 350 miles in the new Ferrari Roma four days earlier, and dropping into the 911 cockpit is a reminder of just what a monolithic presence these cars really are on the landscape. Driving position, control weights, visibility, usability...you name it, the 911 has it nailed.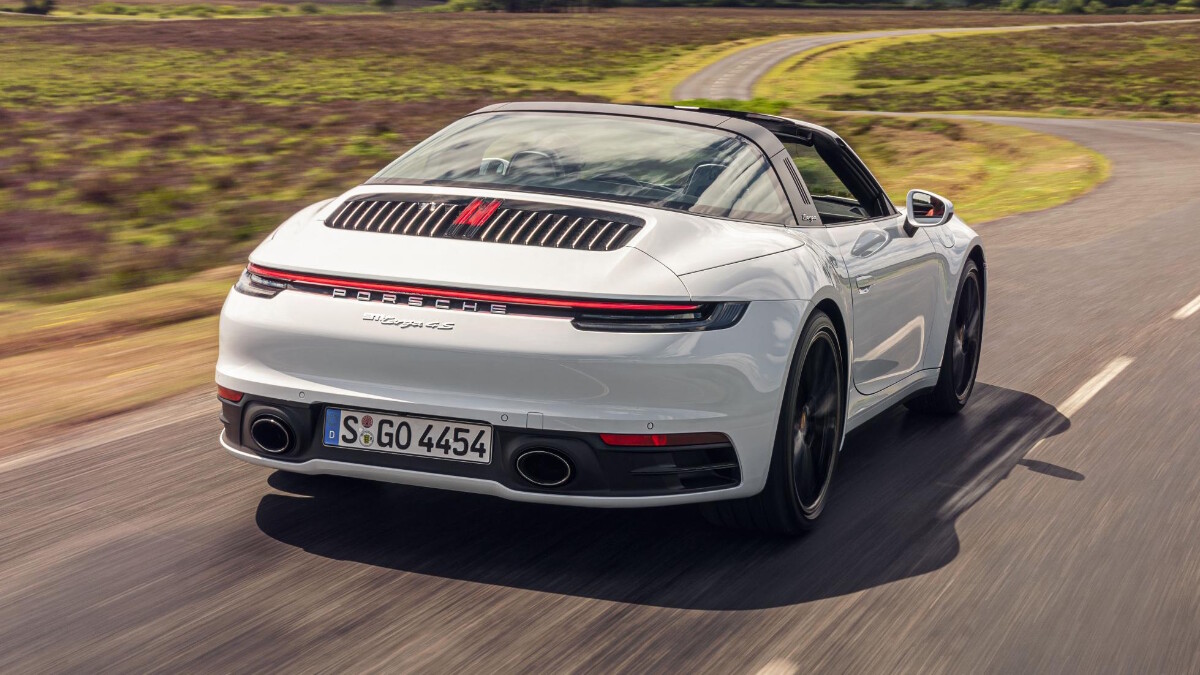 That said, its status as the definitive sports car has wobbled ever so slightly for me in this latest guise, for no other reason than, like everyone else, Porsche has had to tweak everything firmly in order to meet emissions regulations. In other words, you have to dig a bit deeper to discover the heart and soul the earlier cars wore on their sleeves.
But it's all still intact, right?
Mostly. That 3.0-liter boxer bi-turbo is a hell of an engine, but its character is definitely more nuanced than its predecessors. A 911 has always been a car that you find yourself working through simply for the hell of it, reveling in the induction roar and the throttle response. Most of that good stuff is still there, but it's somehow underpinned by the suspicion that the car has a job to do. It's not even in the same ballpark as workmanlike, but never mind what's coming out of the exhaust—there's a sense of...efficiency. That word again. Or perhaps it's just Porsche's application and sense of duty.
But hasn't the 911 always kept its emotional side buttoned up?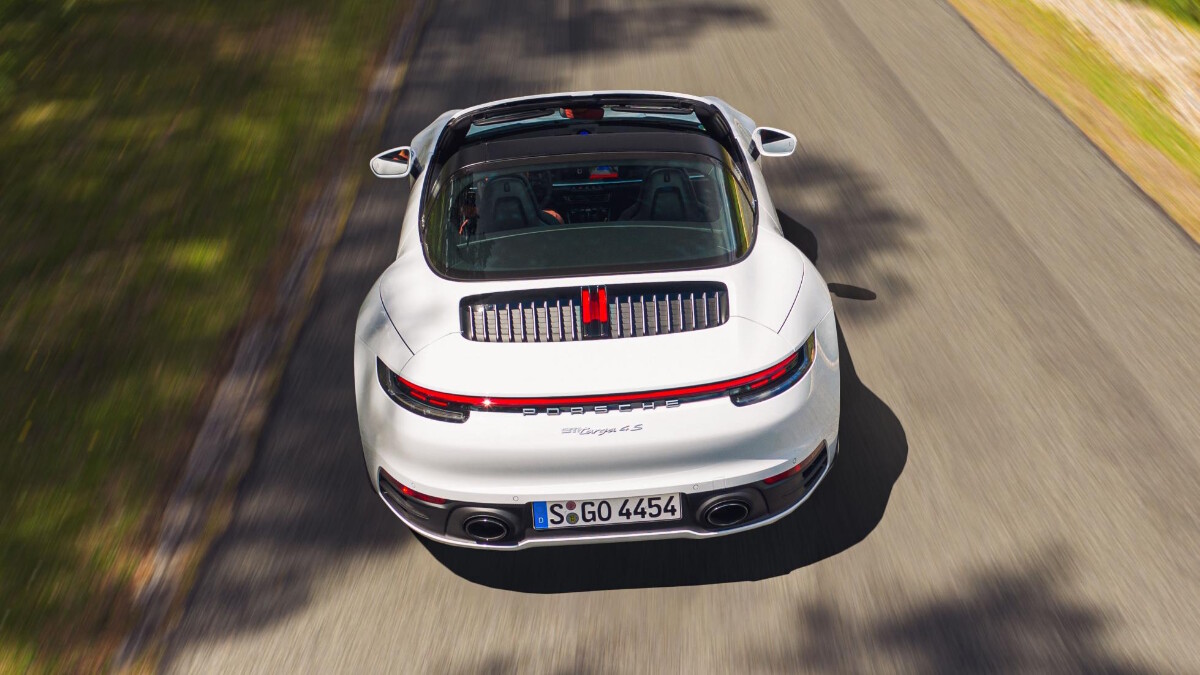 Look, it's still fantastic to drive, but there are layers to the 911's character that you now have to sift through in order to unlock the real magic. Which orbits the car's perennial stand-out attribute: The way it exits a corner. Its traction and the sensation of being propelled out of a curve as if by a giant hand remains one of the great automotive experiences. Nowadays, the grip that goes with it is unfathomably good, in large part down to an all-wheel-drive setup that works seamlessly, and it's mighty resolute on the brakes, too.
The interior infotainment system is also one of the best in the world, which crucially combines some proper old-school switchgear to go with the 'pinch and zoom' touchscreen. Listen up, carmakers: Do not abandon separate volume control and aircon blower buttons for capacitive ones. It doesn't work, especially on a fast car.
What about noise levels and refinement?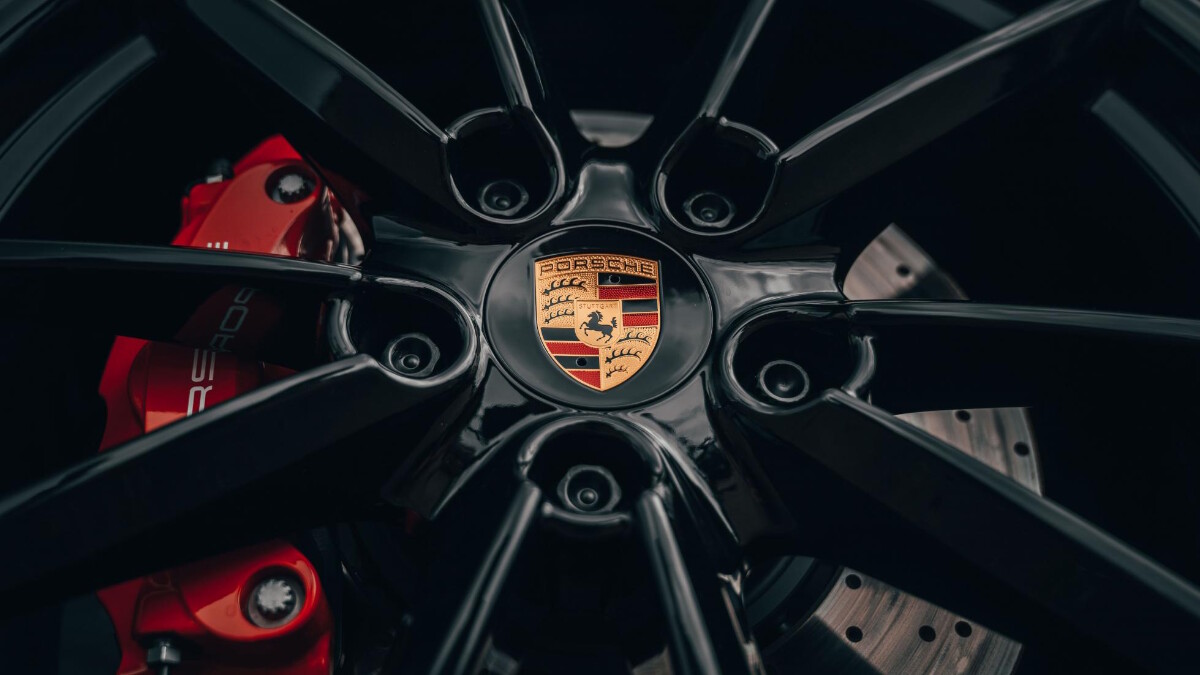 There is some. Those tires—245/35s wrapped round 20-inch alloys up front, mighty 305/30s on 21-inchers at the rear—generate a dose of road roar, and with the roof tucked away, I could barely hear anything playing on the audio system. That was at highway speeds. There's also some boominess in the cockpit that the cabriolet doesn't suffer from, which I found a little disappointing. But back off a bit and normal service resumes. Or stick the roof back in place. Just watch those traffic lights.
Another great 911, then.
In truth, the basics of this generation of 911, regardless of what engine is slung out the back, is about as good as cars get in 2020. If that's too predictable for you, sue me. Sure, the Targa is slightly less well-tied-down than the 4S coupe, and the extra mass is perceptible when you really start hustling it along an undulating road. And maybe a little raw excitement has gone compared with 911s past. But as a fast car to live with day to day, it's as satisfying as it is rational, and that Targa roof is one for the ages. This is as much a design object as it is a pure sports car.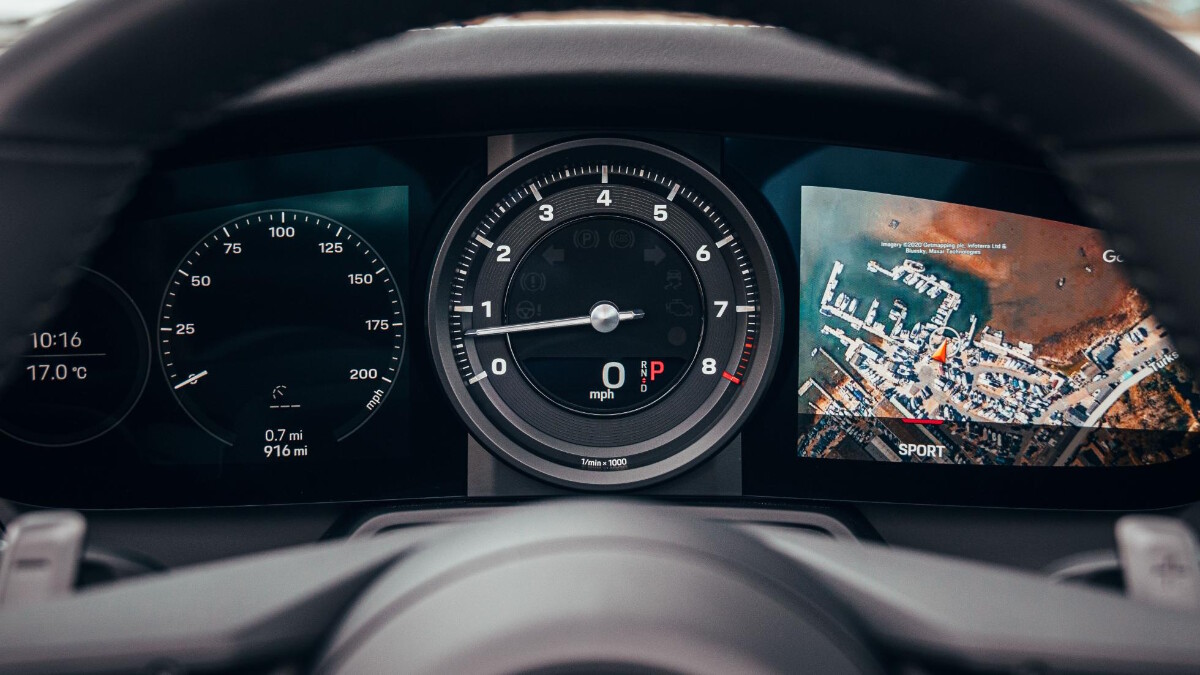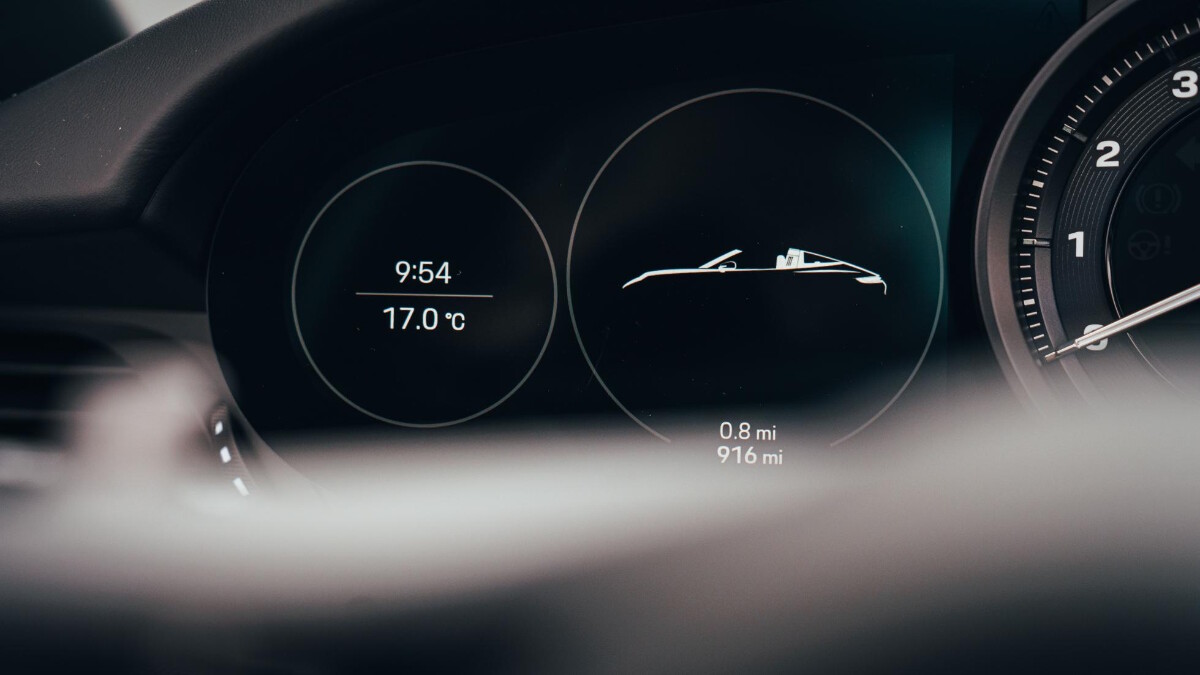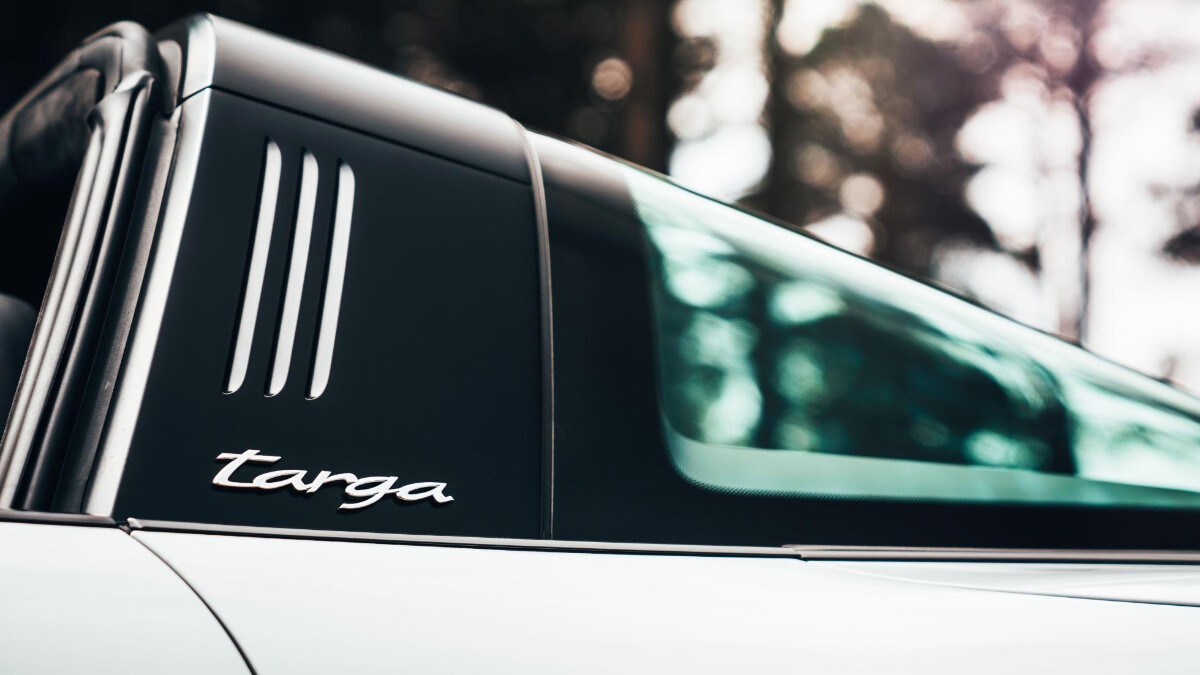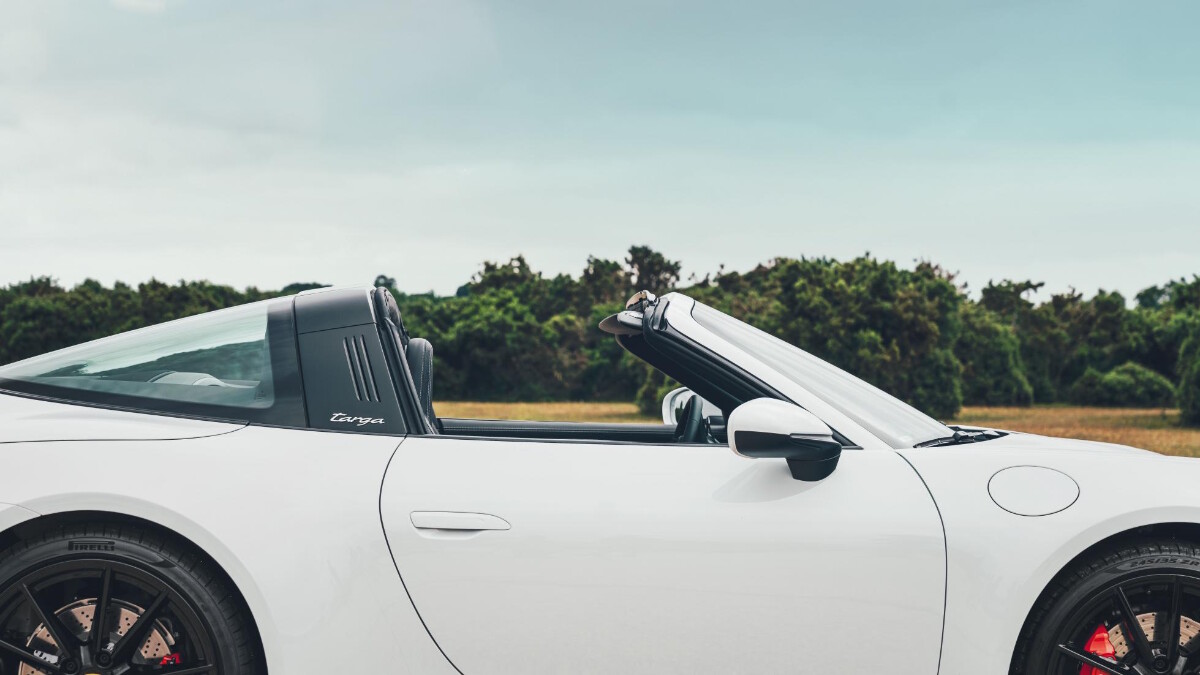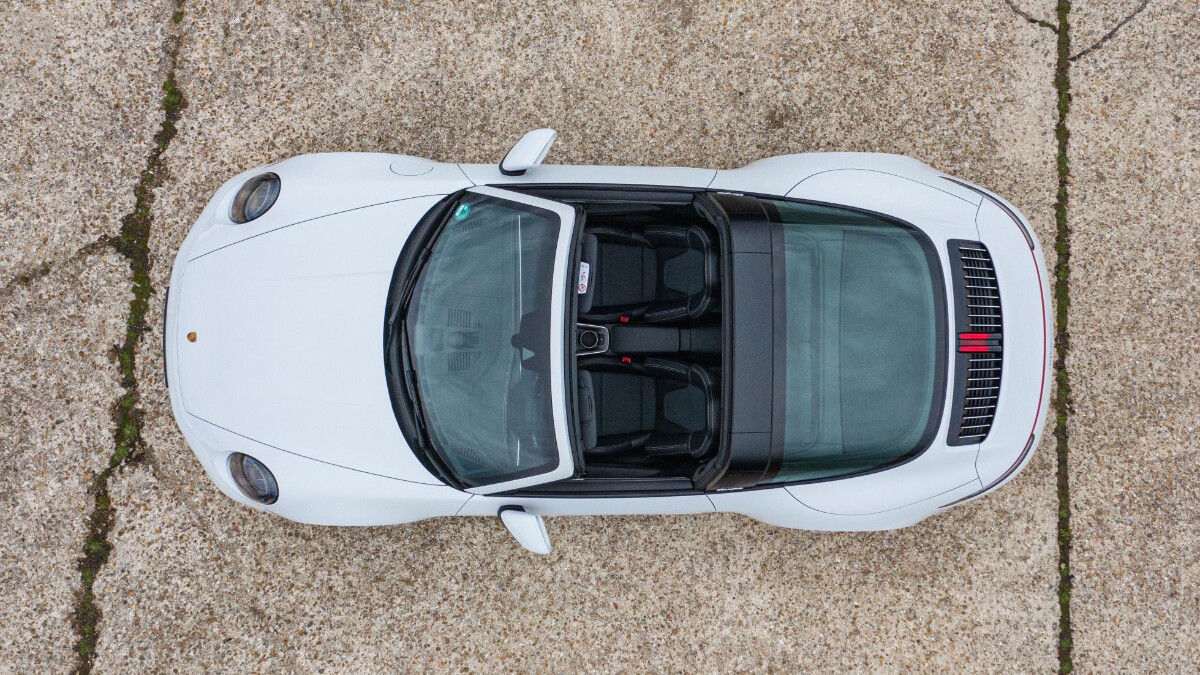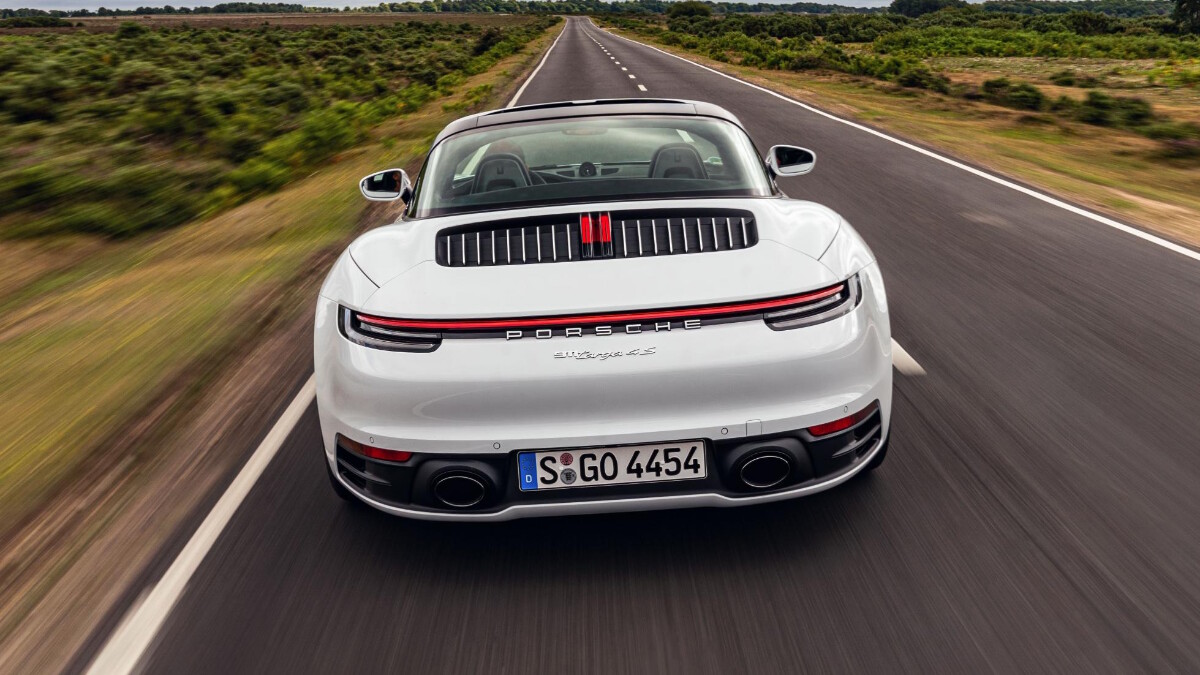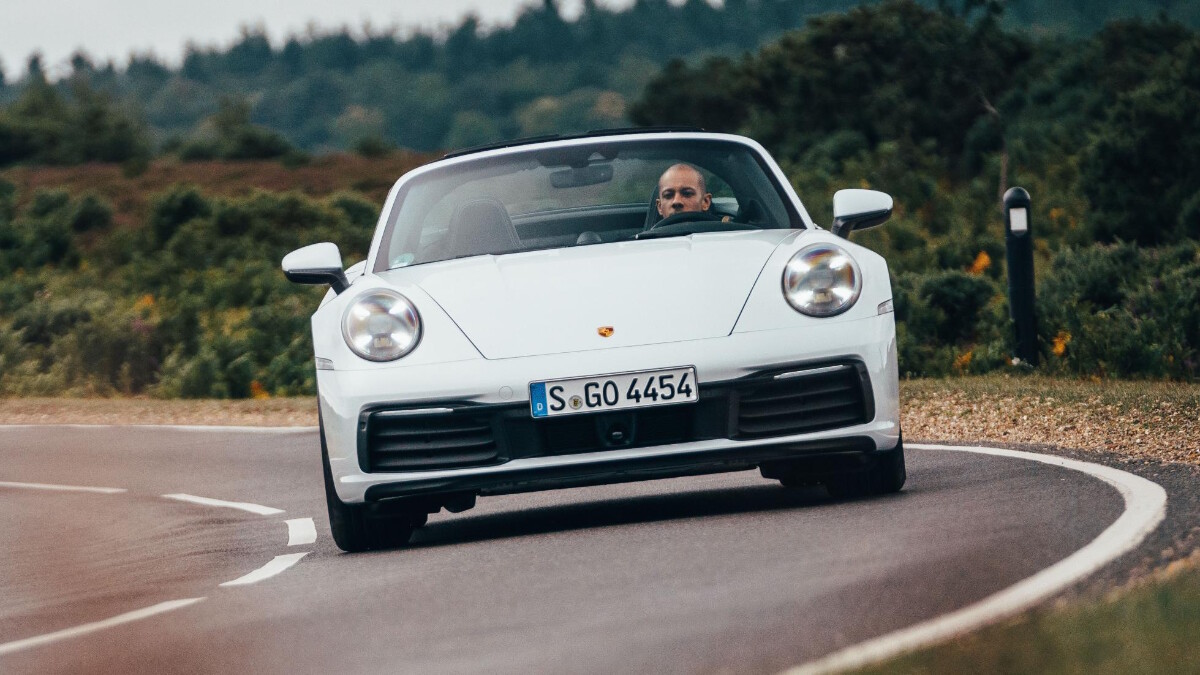 NOTE: This article first appeared on TopGear.com. Minor edits have been made.