That's...questionable. What is it?
A retro tribute. Or in Porsche-speak, a 911 Targa 4S Heritage Design Edition. We can divide that into two distinct elements if you split the name between '4S' and 'Heritage,' which is worth doing as those three little words at the end will cost you a sizeable premium—£26,918 (P1.82 million)—over the price of the standard car.
What the blazes! How come?
I'll come on to that. Let's deal with the Targa 4S part first. It's a new edition to the 992-generation 911, but the template is carried over from previous versions, which is why we all think we've seen it before.
It's the least dynamic, most flawed 911, which still means it's a beltingly good sports car. Model for model, it costs exactly the same as the full convertible, starting at £98,170 (P6.63 million) for the 380hp Targa 4 and £109,725 (P7.41 million) for the 444hp 4S we have here, but it only comes with 4WD. You can have a manual, though no one will. And then in 20 years time, that'll be the only one anyone wants.
How come it's the least dynamic?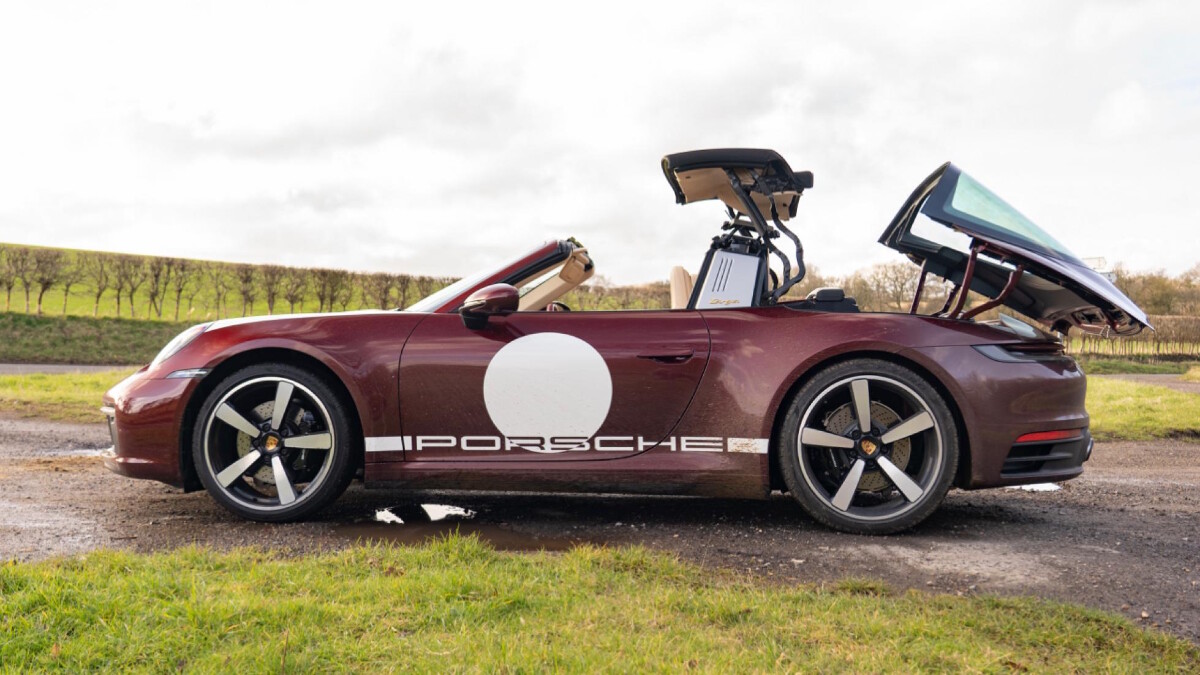 Continue reading below ↓
Recommended Videos
Because it's the heaviest. At 1,675kg, it's 40kg heavier than the full convertible and 110kg up on the coupe. Porsche hasn't bothered trying to overcome this by toughening up the Targa, but instead, it seems to have embraced the weight and allowed the Targa to exhibit a bit of middle-aged spread. It rides very well, it's refined, it doesn't urge you to stonk along all the time. It's more experiential—and still so bloody brilliant to just operate. Go hard and there's a bit of heave around corners, it takes longer to recover its composure, the weight is carried detectably higher.
More boulevard than B-road, then?
Yes, but I don't think that's the point. Think variety: Most other 911s follow a clear model progression that culminates in Turbo or GT3 and RS. The Targa takes a different tack: It's a borderline GT with a stronger design influence and a more extrovert nature. Just look at the complexity of that roof.
A note on that. The last-gen Targa used to suffer from bad wind buffeting and noise resonance. Air would hit that big pseudo-rollover hoop and you'd get the same pressure wave as when you crack open a car window at speed. A pop-up spoiler on the windscreen surround, fitted midlife, did partially cure it. That feature appears again on this new car, but the problem still hasn't been totally eradicated. It probably depends on wind direction and a whole bunch of other stuff—I had the ear pummelling between 65kph and 90kph one day, then couldn't replicate it.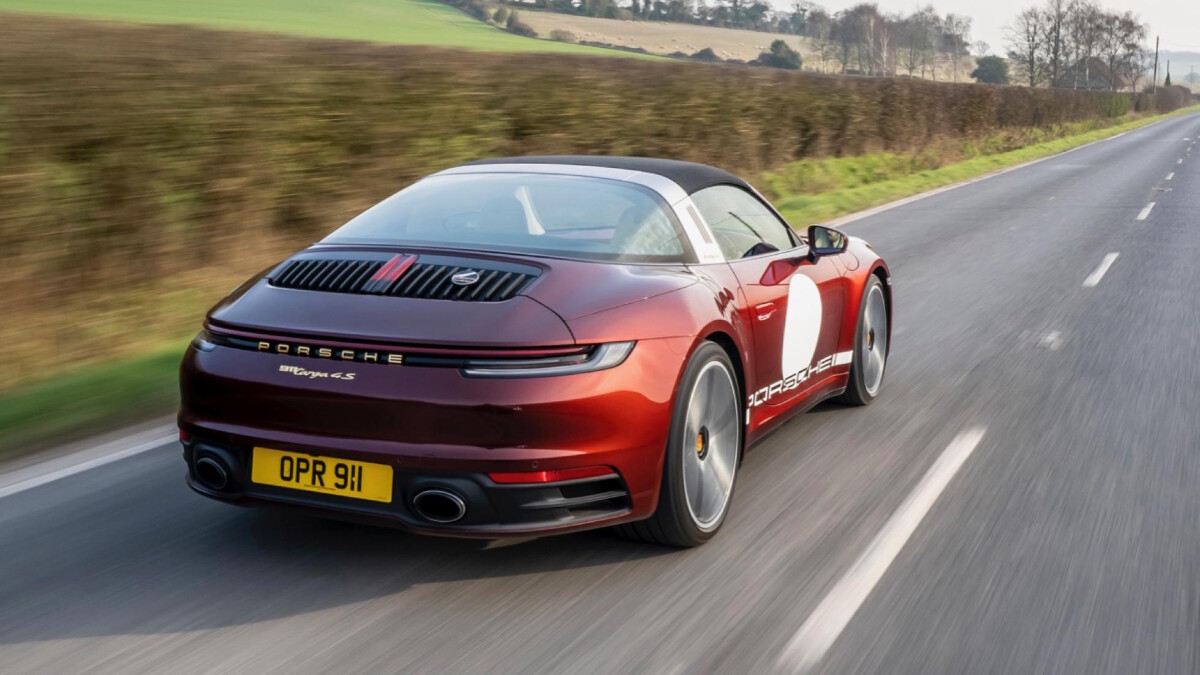 But that's it as far as proper Targa drawbacks go (it's also worth noting you have to be at a standstill to operate the roof). If you're not fussed about having the lightest, edgiest, or most rewarding 911, the Targa is there to make sure you don't make a beeline for Jaguar, Bentley, or Maserati. It's a car with a sense of theater and a retro flavor. Which is why it's also the right car to wear this livery.
Can we start with the price? Does it really cost £26,918 to have some stickers fitted to your Targa?
It does. And yes, they are stickers—although that means they can be stripped off—and not carefully applied painted murals. Which makes the cost look even dafter. Interestingly—and I know I'm digressing from the price here—all the pictures of this car are taken from a low angle, I reckon to minimize the impact of those elongated eyelashes above the headlights. Viewed from normal eye level, they're a bit of an eyesore. Porsche calls them 'spears' and talks about throwbacks to early days of motorsport.
Of course, there's more to it than stickers alone, with cosmetic enhancements carried out inside as well, plus the fact that only 992 of these are being built. You can have it in four other colors aside from this Cherry Metallic, and this is just the first of four retro 911s (collector's pieces says Porsche) arriving in due course. The Heritage Design Edition (HDE) celebrates the '50s and '60s, but Porsche has promised an '80s-inspired car, too. Literally. Cannot. Wait. It'd better be Guards Red with a dirty great rubber whale tail on the back.
And scarlet seatbelts so it looks like you're wearing braces! And a Blaupunkt Bremen with graphic equalizers! And a slot for your Filofax! And some of those...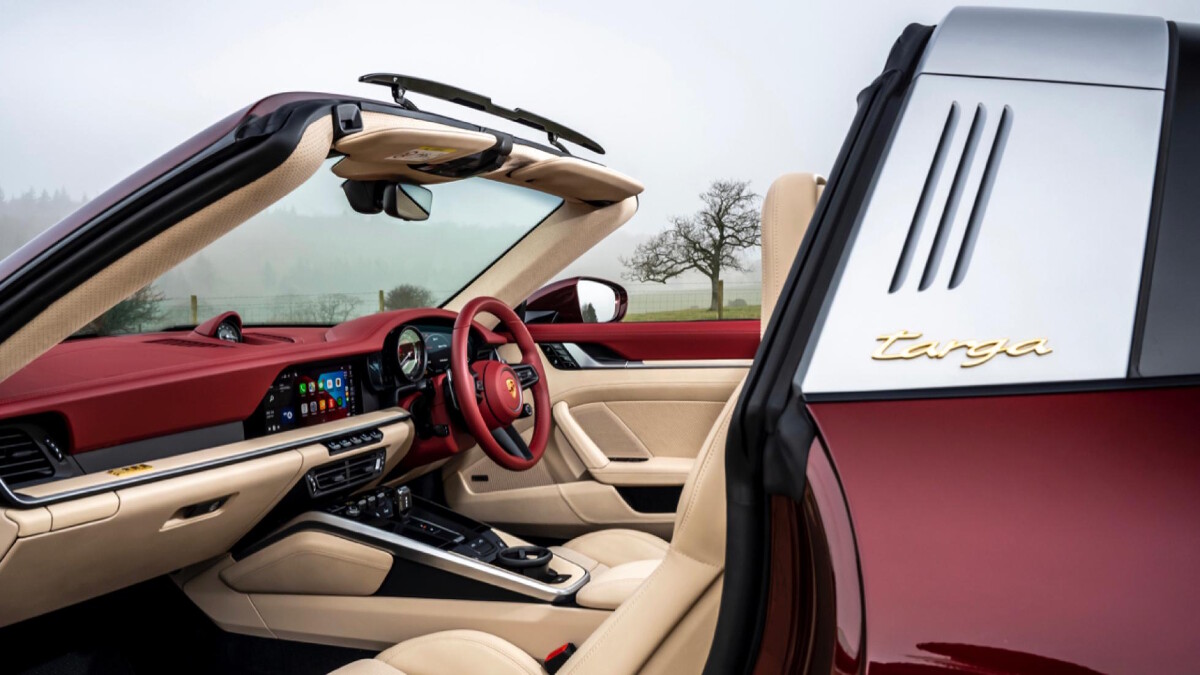 Stop it now. Mainly because I'm drooling on my keyboard. Let's get back to the HDE. It's a tribute to an era, which means the literature spaffs on about competition history this, 356 that, here a 1963 crest, there some Fuchs-inspired wheels. What you need to know is that inside, it works. It comes across as a cohesive package. Yes, even the green lettering on the dials and the gold badging. Personally, I'm not a fan of the perforated microfiber rooflining, but I adore the corduroy seats—softer, comfier than leather, and so good at holding you in place.
The roundel on the door doesn't have to be blank—any number from 1 to 99 can be written in it. And given how much Porsche talks about further personalization, I'm sure if you turned up with a picture of your pet Pomeranian and a blank check, they could make that happen for you.
But it's already £136,643…!
More, actually, seeing as the HDE doesn't up standard equipment levels. So, Bose surround sound and adaptive sports seats will still cost you extra. It looks a whole hill of money for slightly flaccid 911. I certainly came to it cringing a bit, and although I loved the interior and, being in it, found myself moderately embarrassed whenever anyone glanced my way.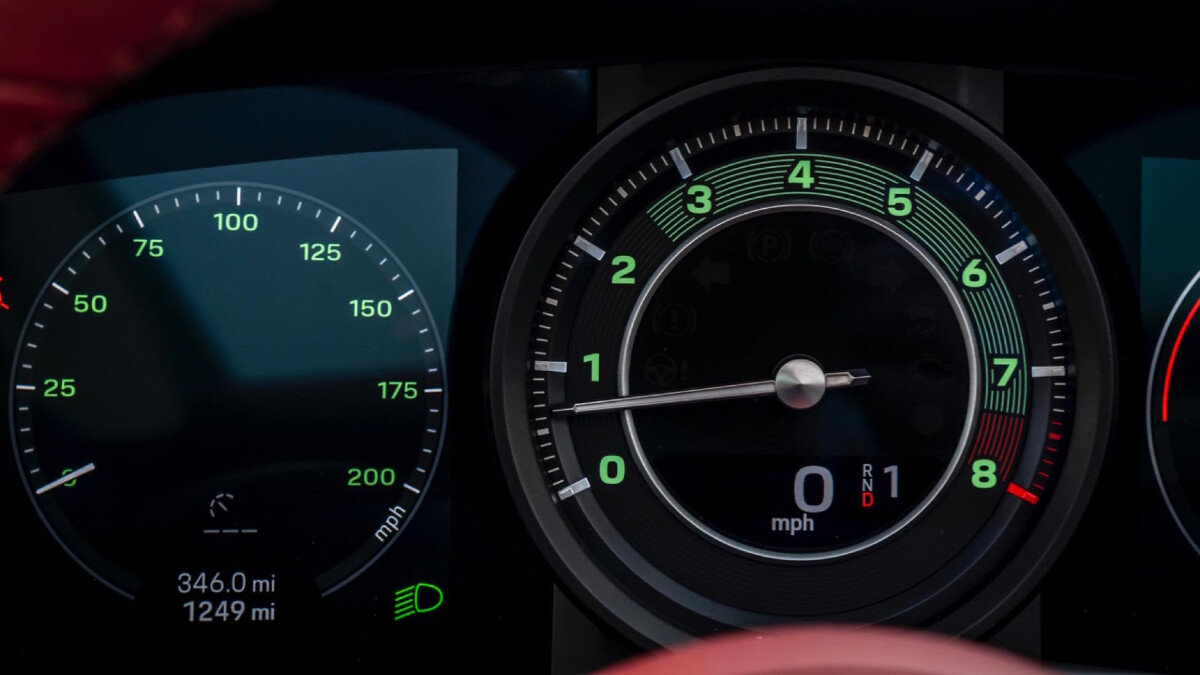 But if you grew up in that era, and these textures, materials, graphics, and badging speak to you, I can completely see the appeal. It's tastefully done. Just bear in mind that just because it looks retro doesn't mean it's any less complicated to operate than a modern 911. You'll still be battling touchscreen, scrolling, and menus.
What else do I need to know?
Here's an interesting story about the origins of the Targa, which seems appropriate here. Back in the early '60s convertibles were considered dangerous in the US because their occupants were vulnerable. It was a lucrative market for Porsche and the German carmaker didn't want to lose it. So, Ferdinand 'Butzi' Porsche, taking inspiration from motorsport rollover cages, came up with the 'safety convertible,' making the rollover bar as much style statement as safety apparatus. The car was launched at the Frankfurt show in September 1965.
The name? Porsche liked to reference motorsport races and locations in their names (Carrera came from the Carrera Panamericana race and so on), and settled on the Targa Florio. However, sales manager Harald Wagner worried that the name would be shortened to Flori, so Targa was used—and quickly became the generic name for cars with lift-out roof panels. Targa also translates from Italian as shield. A handy link to safety.
Let's have some figures.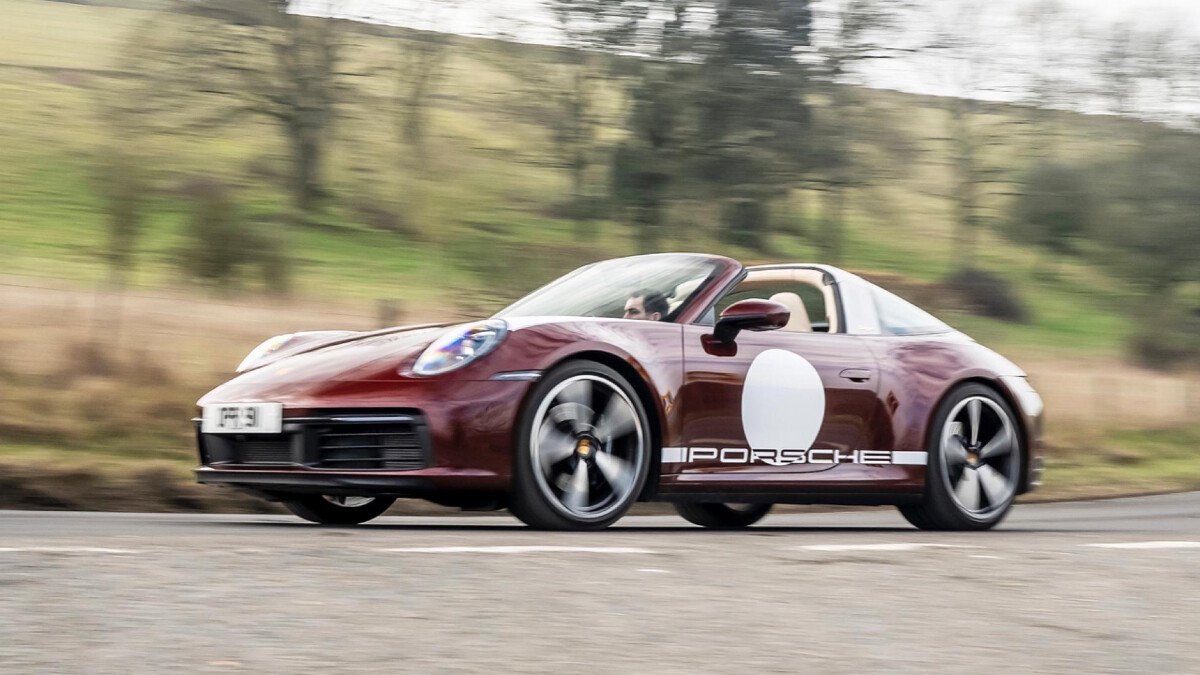 It's fast enough: 444hp and 530Nm (from 2,300-5,000rpm) from the twin-turbo flat-six means 0-100kph takes 3.8sec (3.6secs with Sport Chrono's built-in launch control), and at the top end, it'll do 304kph. Porsche claims 10.8km/L and 253g/km of CO2. In reality, 8.9-9.4km/L is much more likely. The engine is smooth and strong, but with the roof down, you can barely hear it, even with the optional sports exhaust fitted.
Final thoughts?
It is exactly what you expect, this Heritage Design Edition. Disappointing that for such a huge cost uplift, the outward changes are mostly limited to some white stickers, but inside, it's much more convincing with well-integrated trim and design blending old and new very well. I didn't spot the phrase 'carefully curated' in the literature, but I'm sure that was just an oversight in my scanning.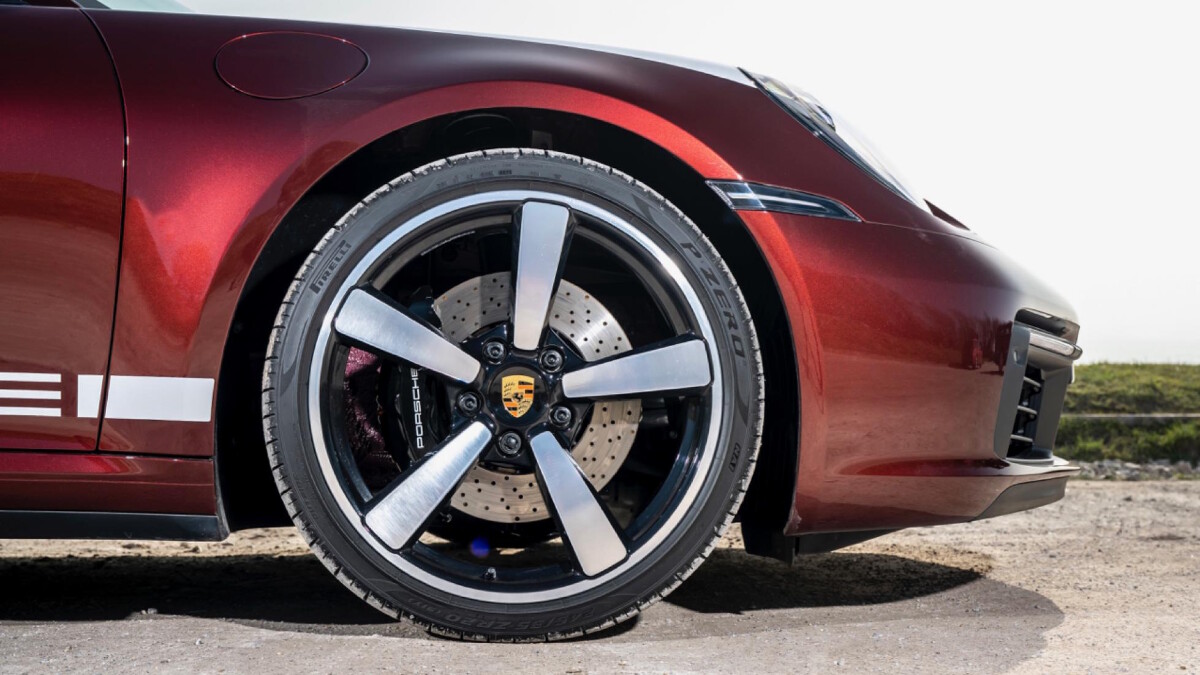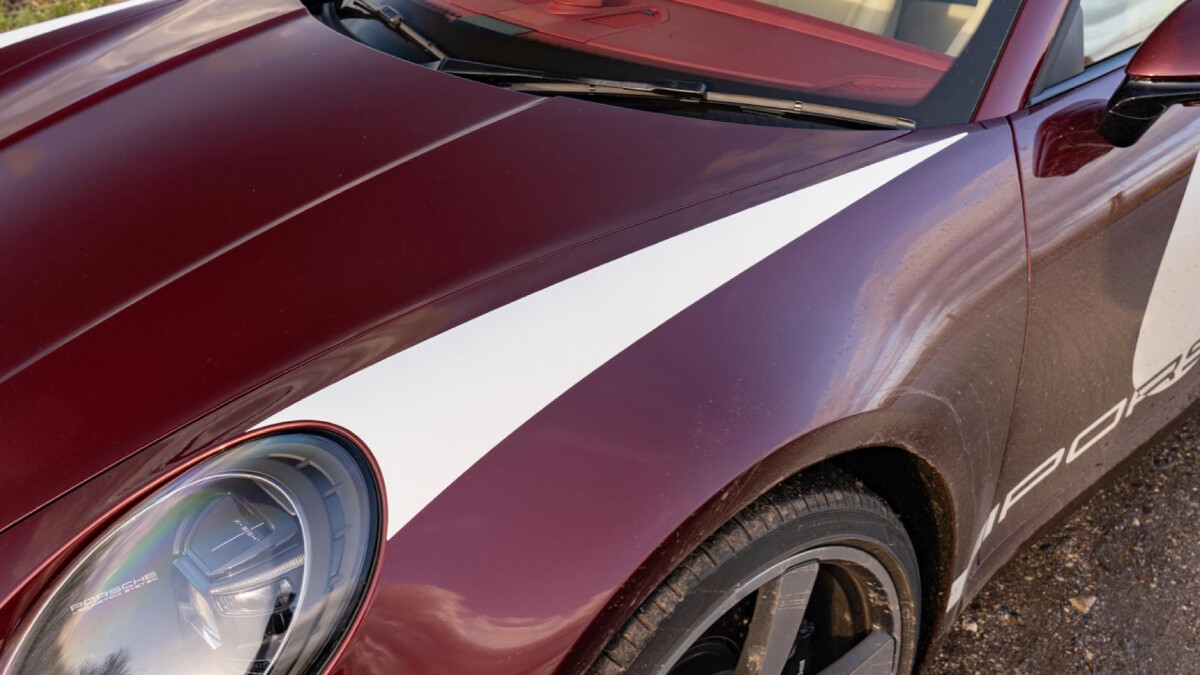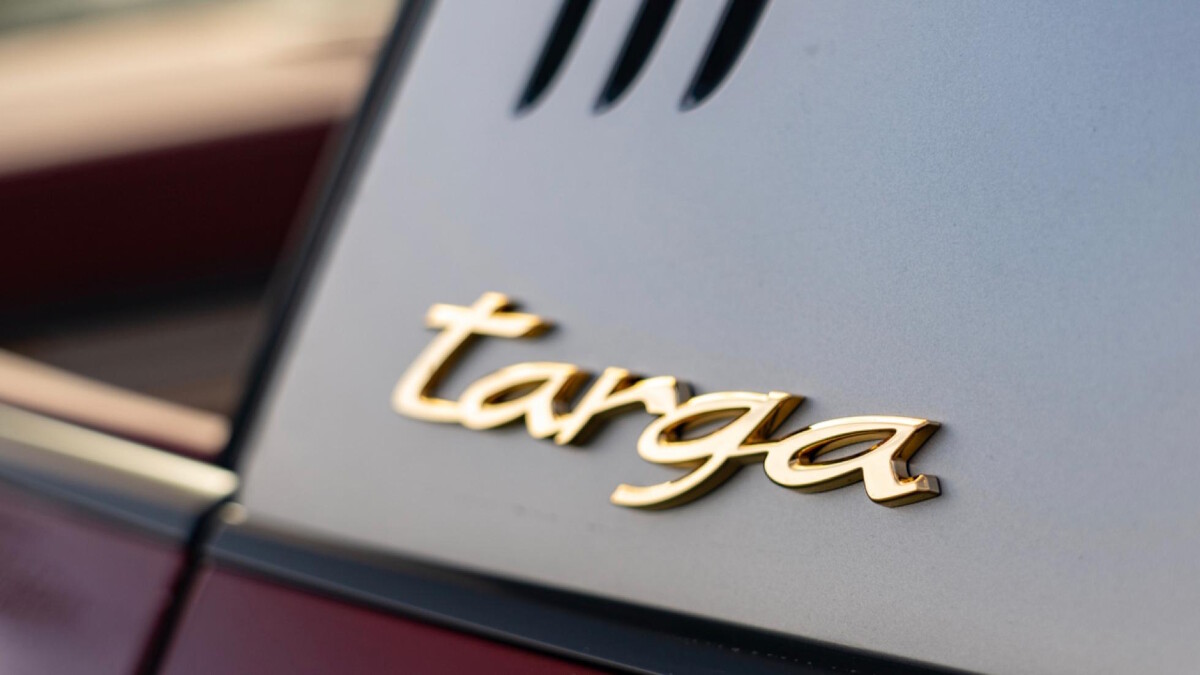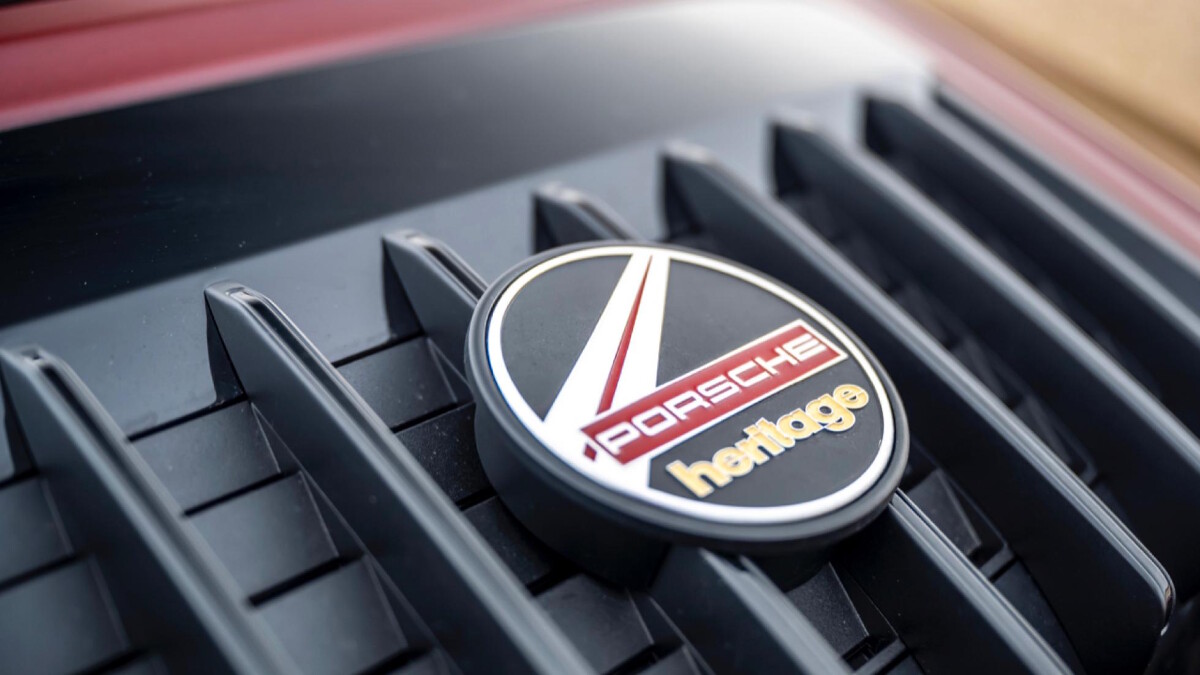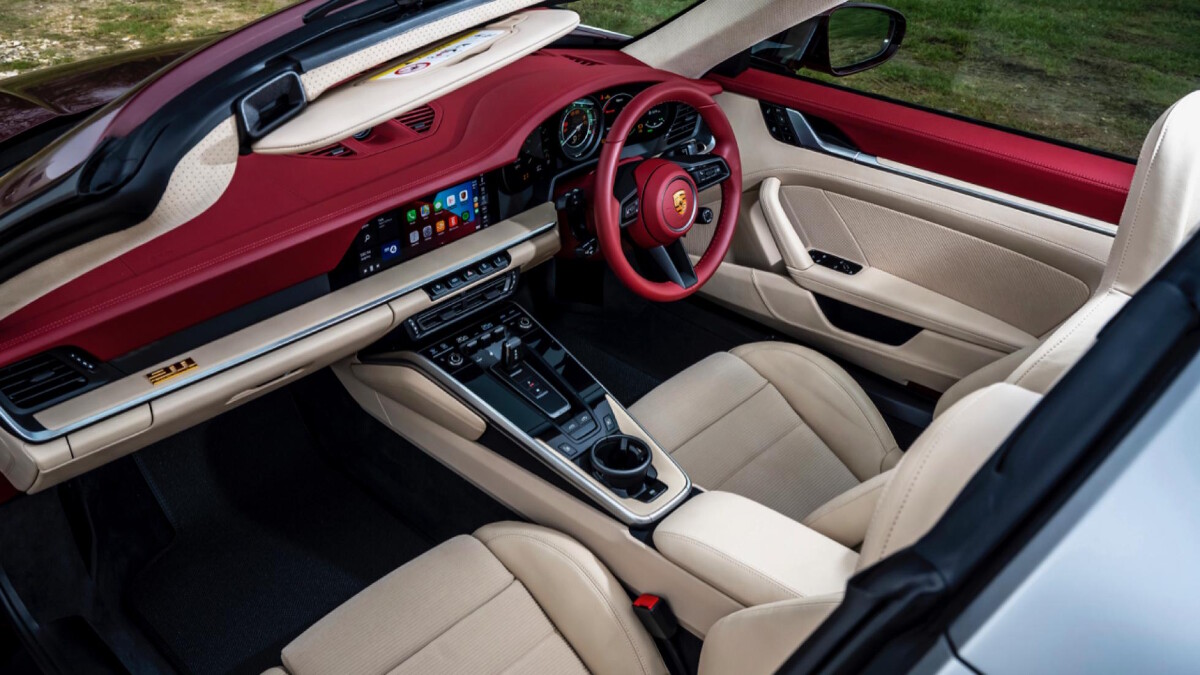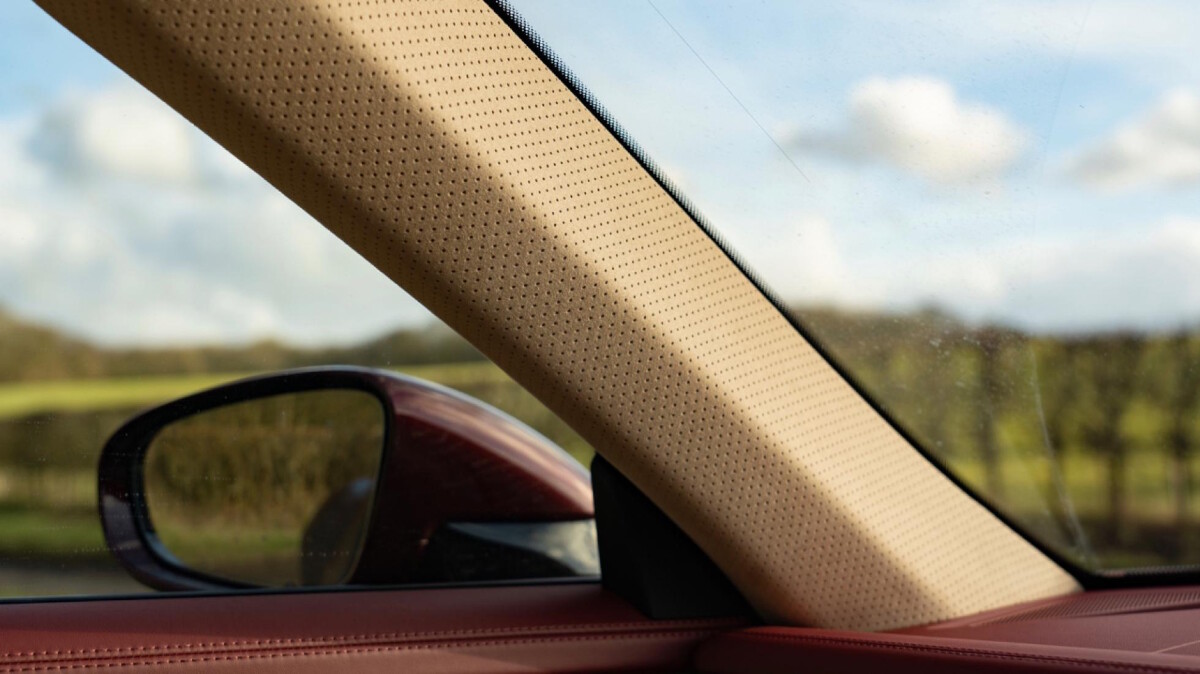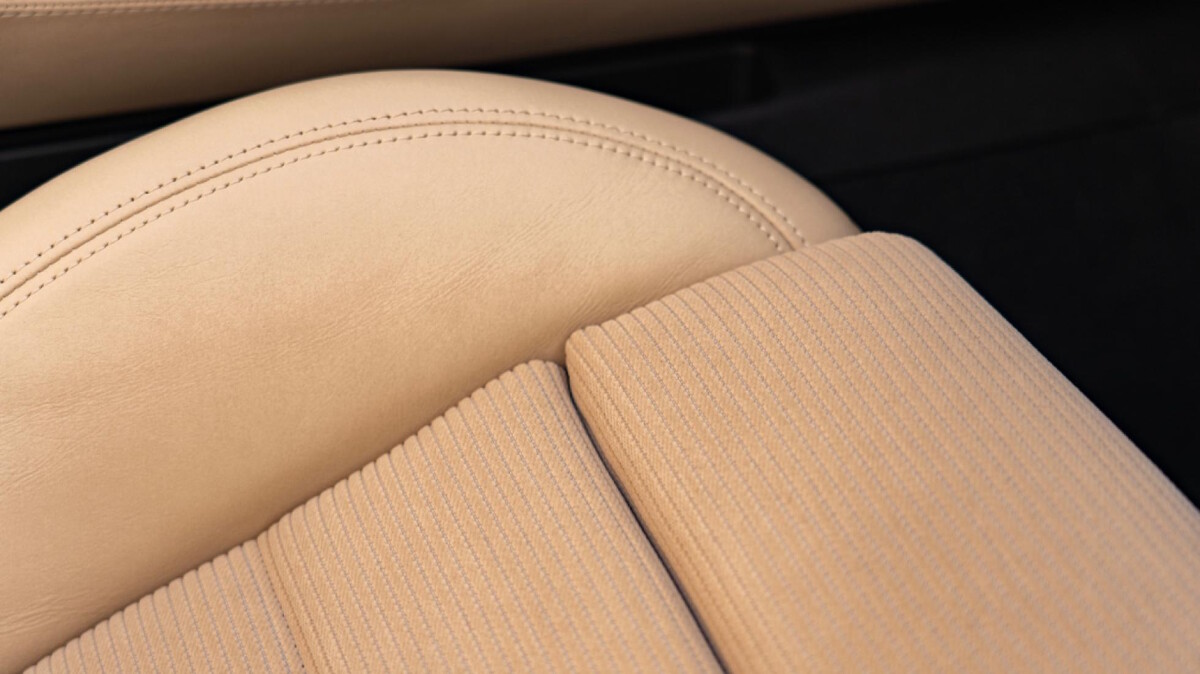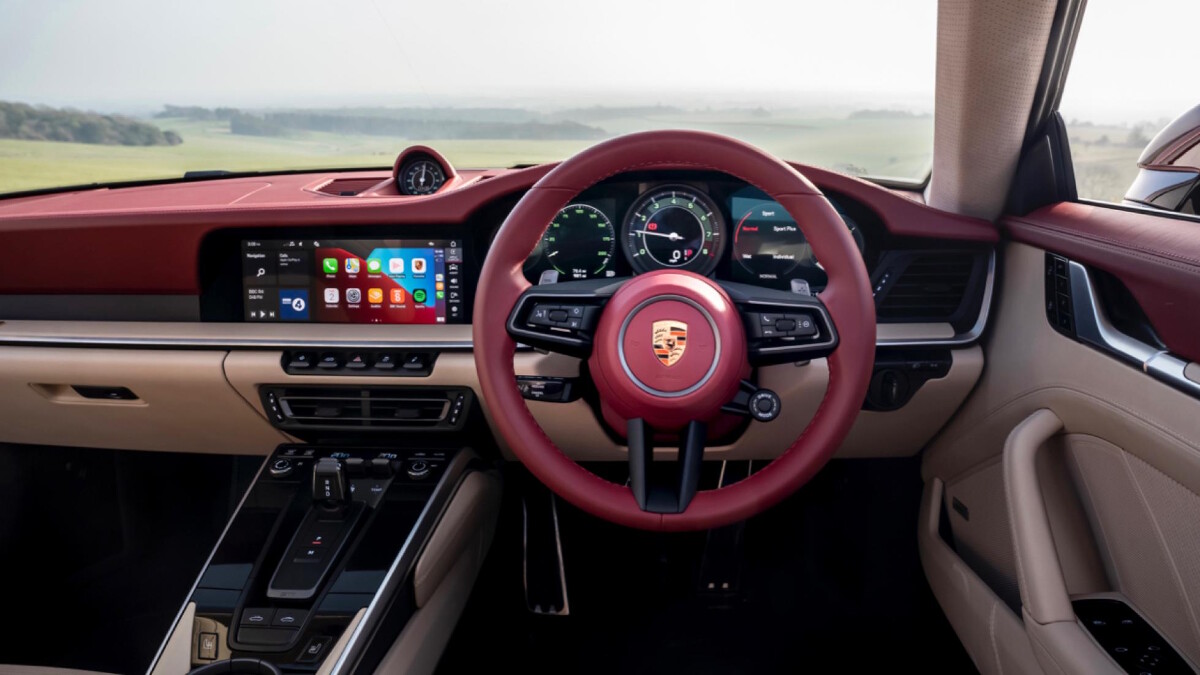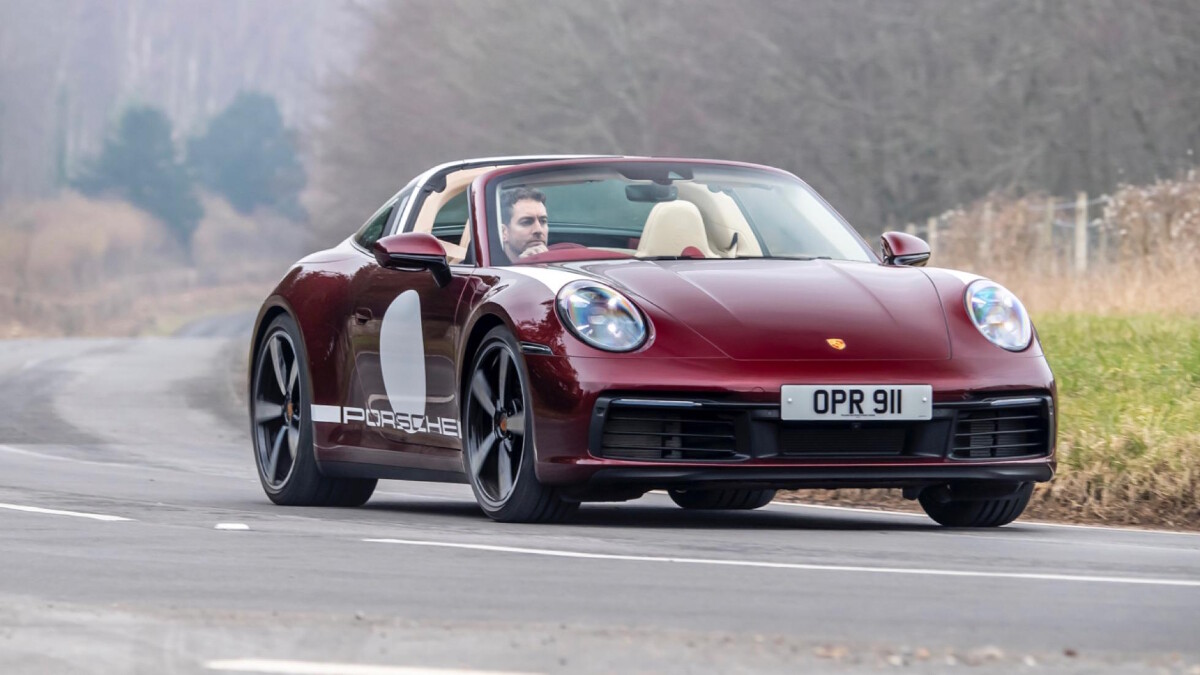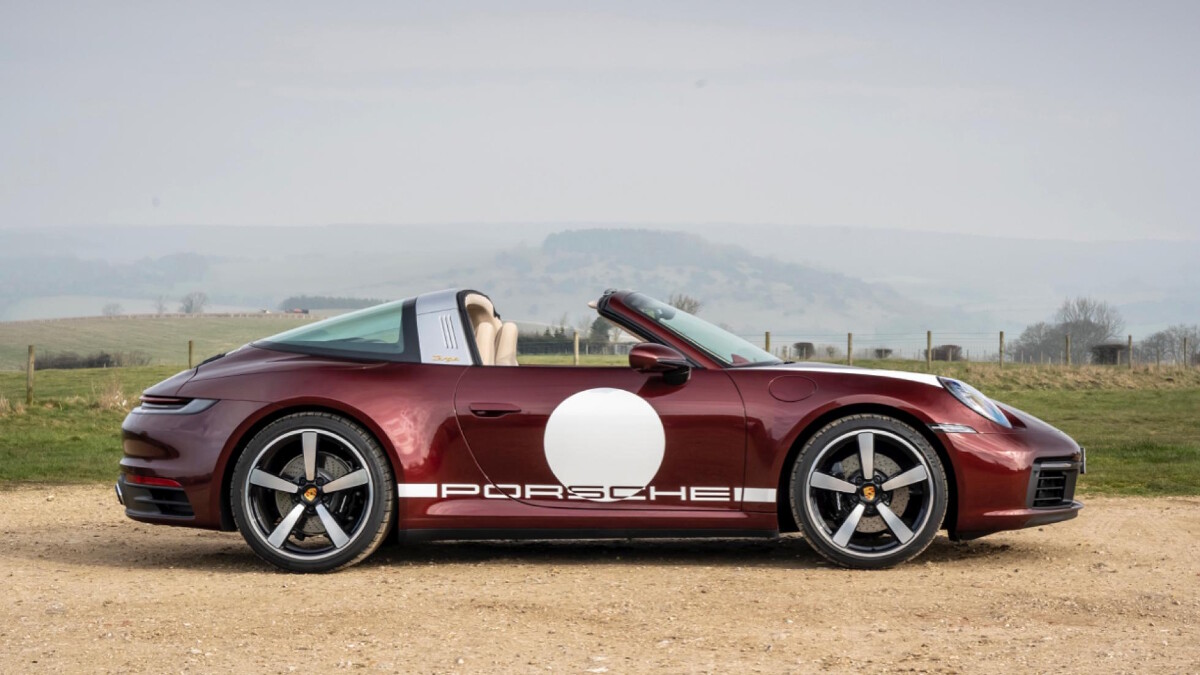 NOTE: This article first appeared on TopGear.com. Minor edits have been made.