The local auto industry sputtered to a halt in the first half of 2020—there's simply no other way to put it. It kind of tends to happen when deadly airborne viruses start going around and countries the world over start going on lockdown.
Not that we would know since, well, this is the first time the industry has been hit by something like this.
If the past several months have been survival mode, 2021 will be the industry's bounce-back year so expect manufacturers to be making plenty of noise. Also, cross your fingers that this comes in the form of plenty of worthwhile new additions to the local market.
We know we all have our candidates for what we want to see in the Philippines in 2021, and below are ours. Here are 10 vehicles we want to be launched locally next year:
ADVERTISEMENT - CONTINUE READING BELOW ↓
This kind of caught us by surprise when it first came out. The mass-market Yaris was one of the last models anyone would have expected to get a performance version. Yet here we are, with the tiny little runabout and its 257hp, 360Nm 1.6-liter turbocharged engine making noise over at the Nurburgring.
This might be a stretch, but we're crossing our fingers. Don't agree? Name a more interesting vehicle currently in Toyota's lineup. We'll wait.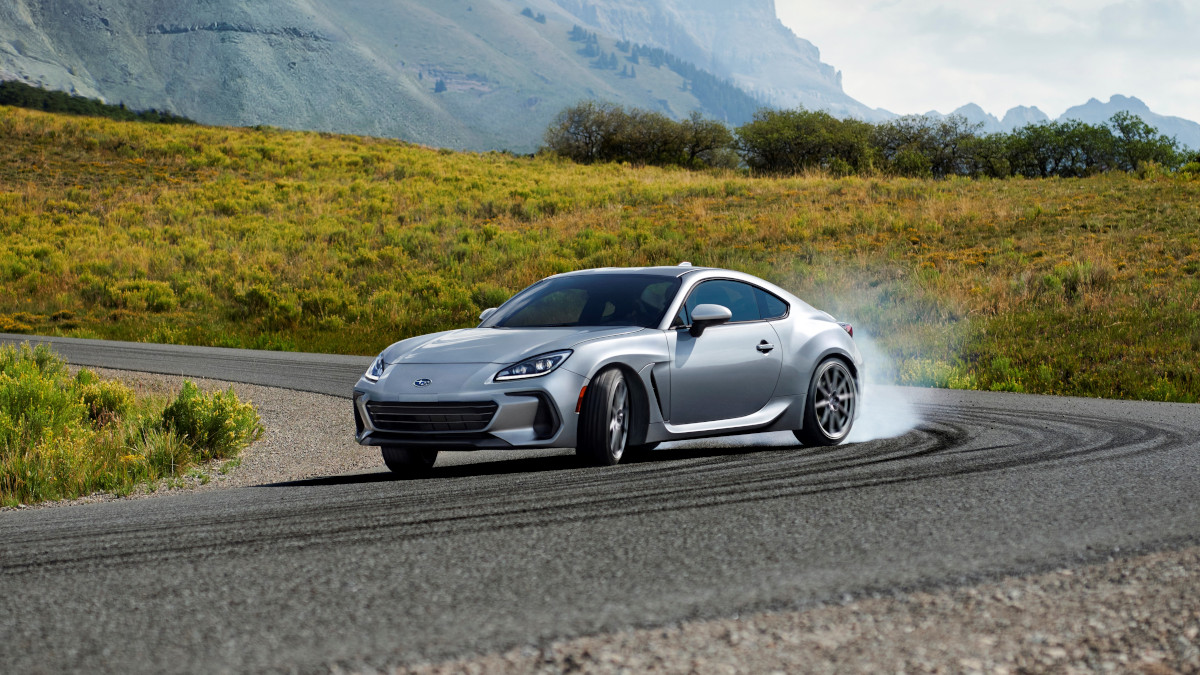 Speaking of Toyota, we haven't heard a peep from the manufacturer regarding an all-new 86. The same can't be said of its Subie-badged Sibling, the BRZ, however.
Subaru revealed the all-new BRZ in November 2020, showing off a sleek new appearance and a 2.4-liter four-cylinder boxer engine capable of 228hp and 249Nm of torque. That's a 31hp and 44Nm improvement over its predecessor. More importantly, a six-speed manual transmission is available.
Motor Image Pilipinas has already confirmed that this is arriving next year. Now we really have something to look forward to.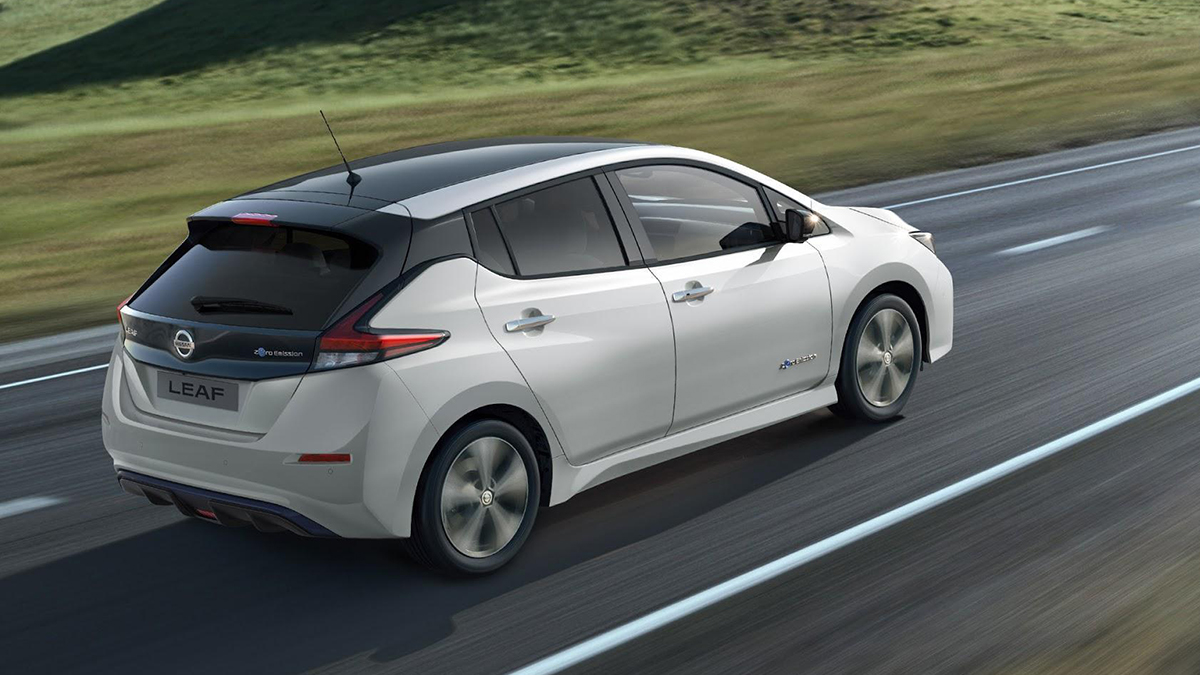 ADVERTISEMENT - CONTINUE READING BELOW ↓
Actually, the Nissan Leaf is already here in the country. A unit has already, in fact, made its way to the Senate to push for EV infrastructure on behalf of everyone tired of breathing smog during morning commutes. To be honest, all that's missing is a local launch date.
Make it happen, Nissan Philippines. You can catch this EV lighting up Christmas trees across Metro Manila, too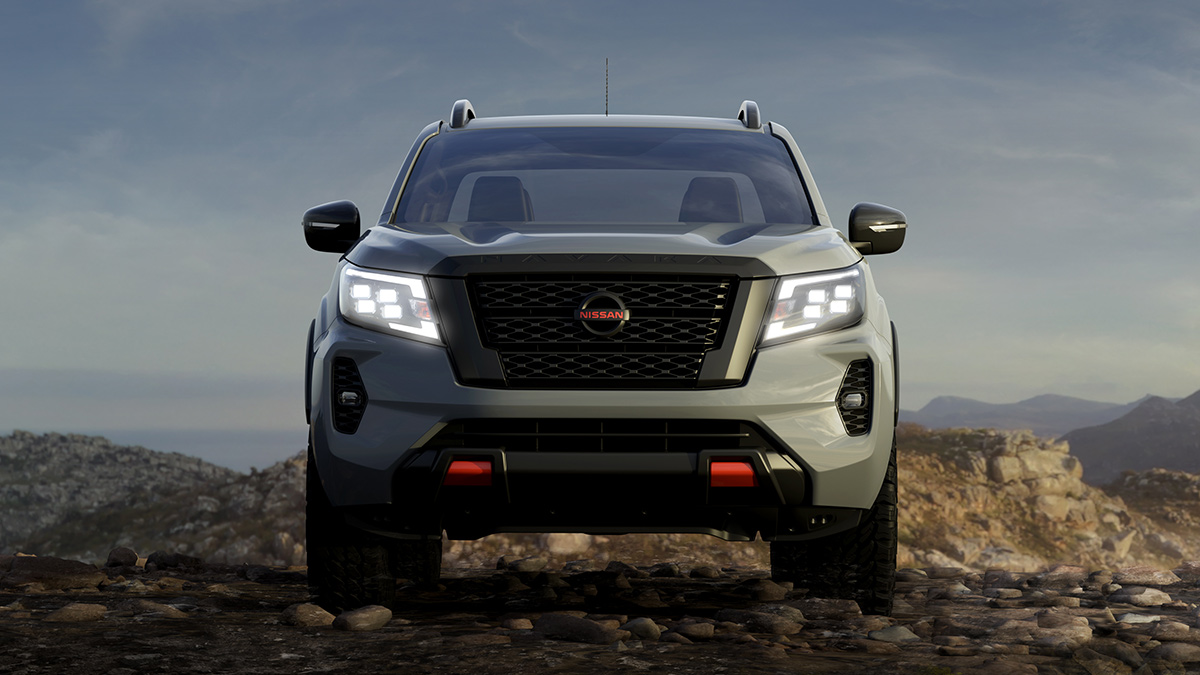 ADVERTISEMENT - CONTINUE READING BELOW ↓
Some say the local pickup wars are heating up again on account of the refreshed Hilux's 2020 arrival. Not so fast—the new Navara isn't here yet.
Nissan unveiled the new Navara in early November 2020, with the truck flaunting a drastically altered face and some interior alterations. It's already been confirmed for Thailand, which will be getting a new twin-turbo diesel engine and a new suspension setup. A launch in the Thai market is a good sign for us.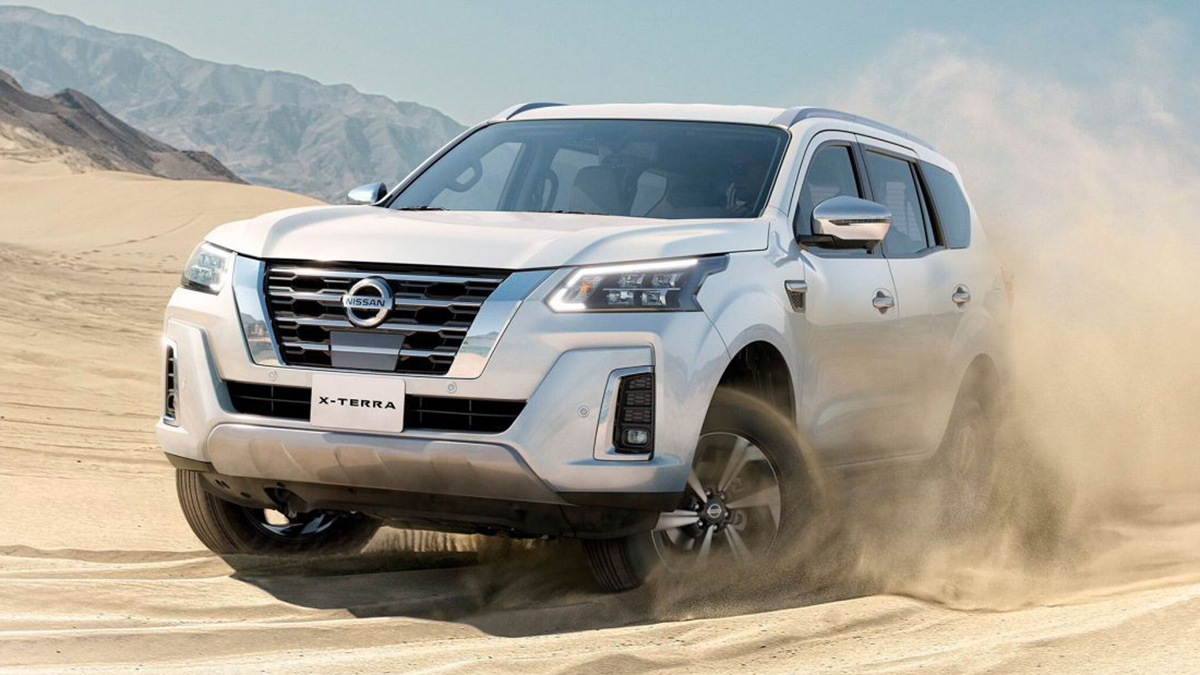 ADVERTISEMENT - CONTINUE READING BELOW ↓
Okay, we promise this is going to be the last Nissan on this list. The new Terra was recently unveiled in the Middle East as the all-new X-Terra, and if you were impressed with the Navara's new appearance, you're going to be even happier with the changes made to the Terra.
Nissan has made its midsize SUV distinct from its pickup truck sibling, giving it a more premium overall vibe both inside and out. Along with the new look, the Middle East gets a 2.5-liter four-cylinder engine with 165hp and 245Nm of torque. No word on a regional launch yet, though, but we're hoping.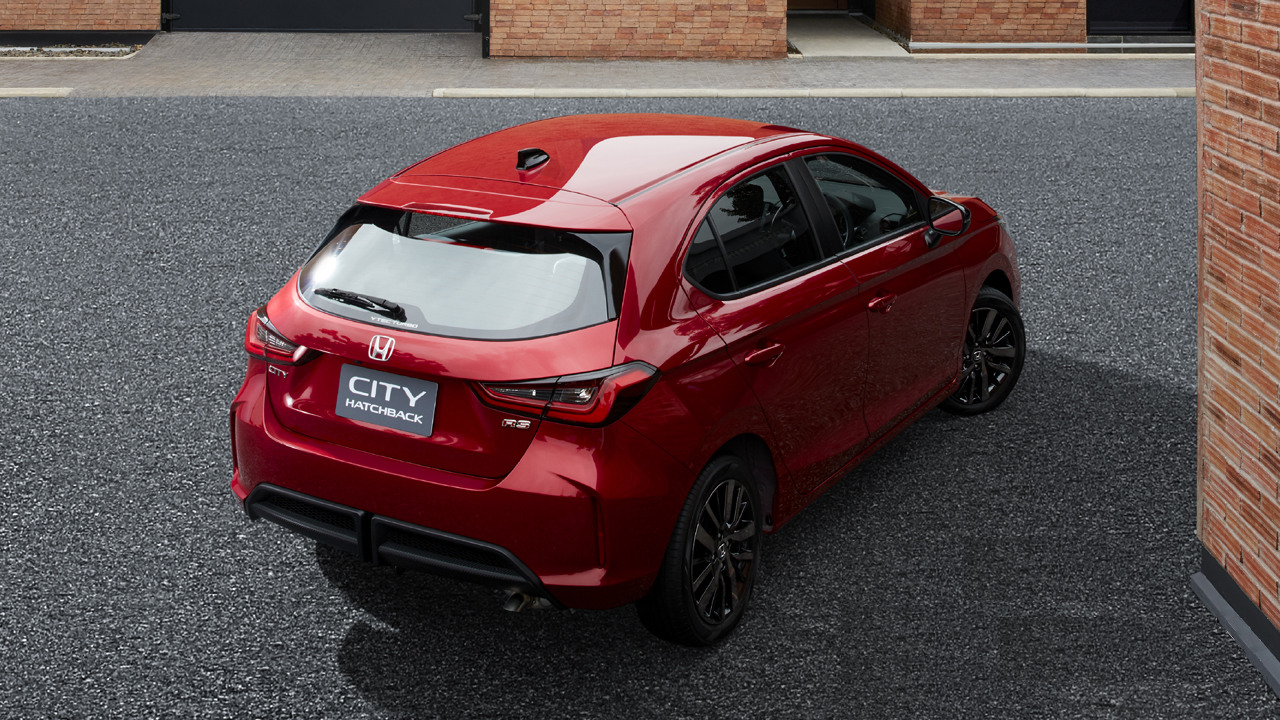 ADVERTISEMENT - CONTINUE READING BELOW ↓
Frankly, we'd still rather have the Honda Jazz. After seeing the City hatch, though, we're beginning to warm up to the idea of it taking the Jazz's place locally. It's actually quite the looker, and chances are it will be more affordable, too. Thailand got first dibs, which is again a good sign for those waiting for this in the Philippines.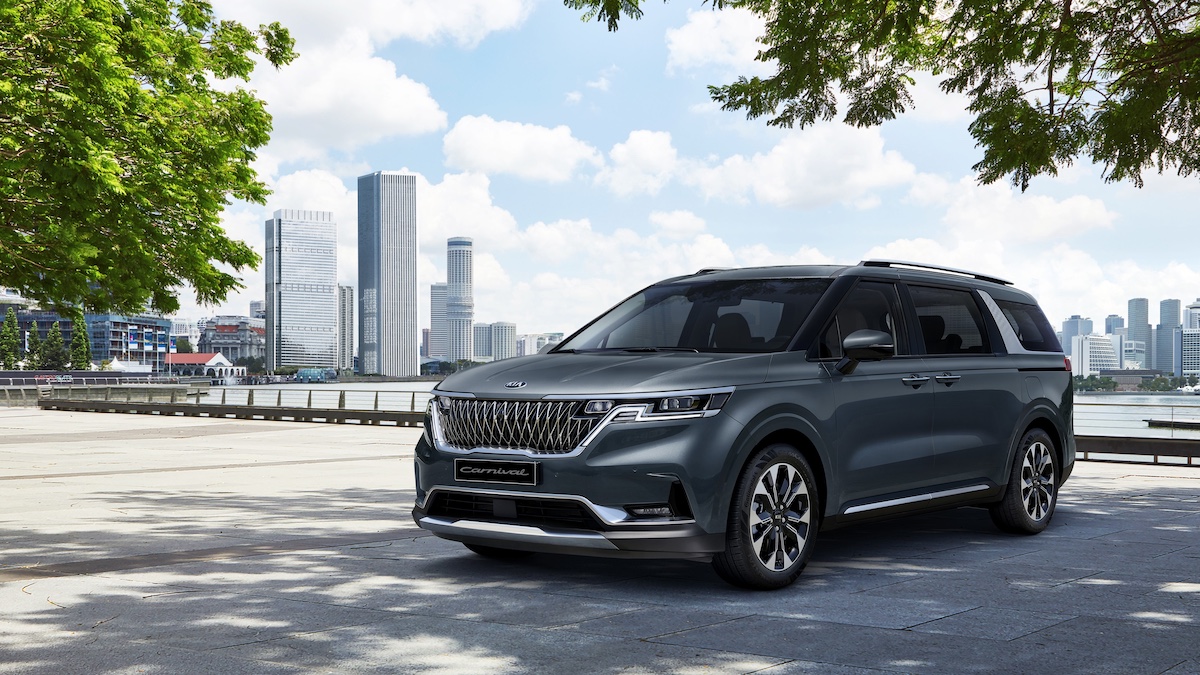 ADVERTISEMENT - CONTINUE READING BELOW ↓
You're probably wondering what a Kia minivan is doing on this list rather than, well, any other car. First of all, diversity. Even the more family-oriented bunch need something to look forward to next year. Secondly, have you seen the thing? It looks incredible inside and out.
Given the more budget-oriented approach Kia Philippines is taking with selling its cars, this is probably a stretch. Some gray market units have already been spotted locally, though.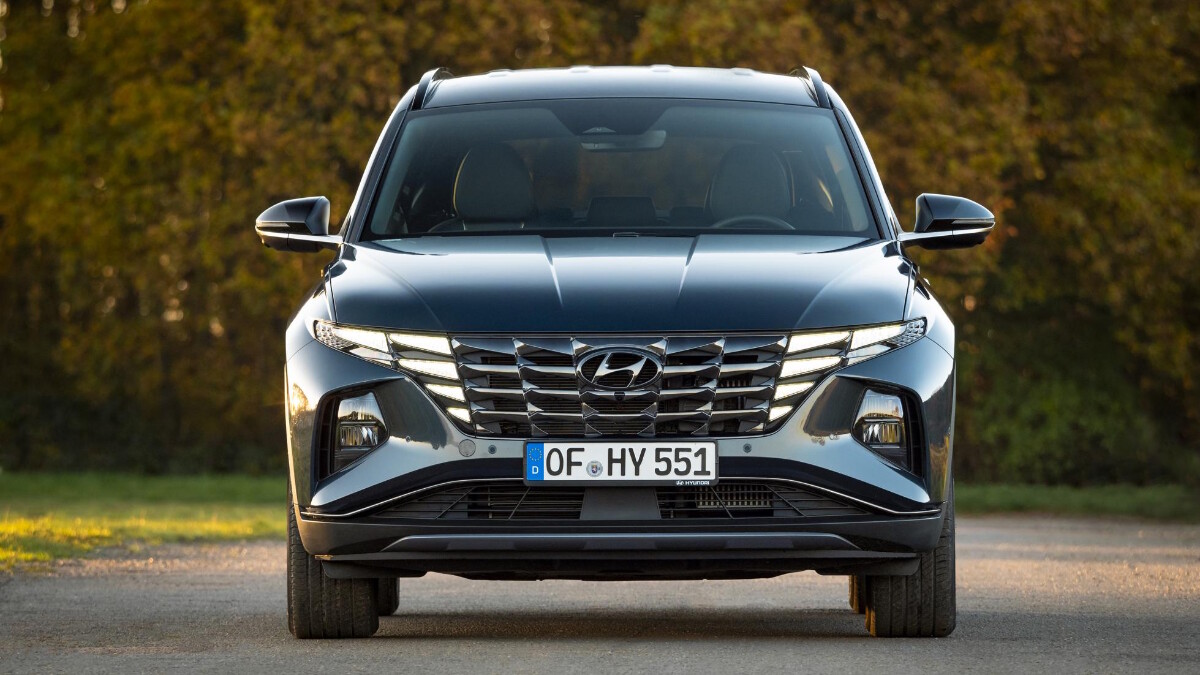 ADVERTISEMENT - CONTINUE READING BELOW ↓
Plenty of car manufacturers have been drastically redesigning their crossovers lately. Few, however, have done so with as great an effect as Hyundai has done with the all-new Tucson.
Revealed in September 2020, the latest iteration of the vehicle features perhaps the boldest lines and angles we've seen on the model yet. The face features a dominating grille flanked by subtly concealed headlights, while the rear gets one of the most futuristic takes on taillights in the segment. Oh, and an N Line version is in the works, too.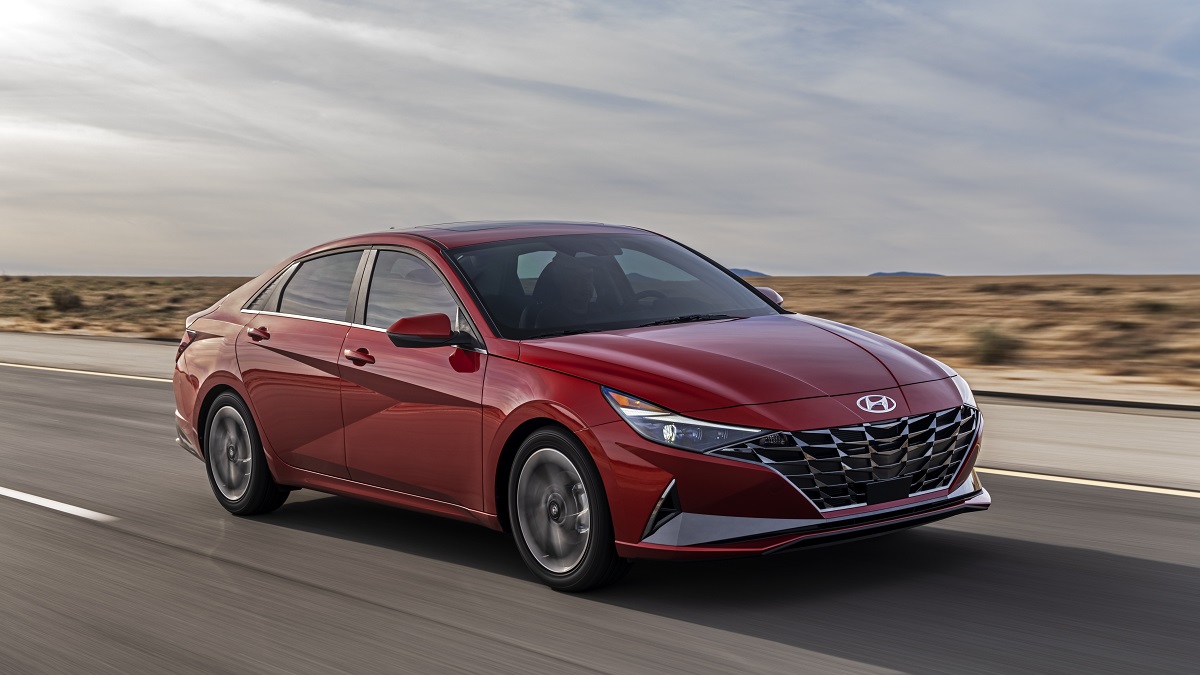 ADVERTISEMENT - CONTINUE READING BELOW ↓
If I recall correctly, there were some who labeled the previous-gen Elantra as a little too tame in the design department. You won't be hearing any of those comments with the all-new one.
Like the Tucson, the Elantra gets an impossible-to-miss grille design, but this time flanked by what might be the angriest pair of headlights placed on a Hyundai's face yet. Jagged character lines lend a sense of aggression to what's otherwise an elegant stance, too.
Similar to the aforementioned Tucson, the Elantra has an N Line version. And also like the Tucson, the N version making it all the way here is probably a stretch given Hyundai's recent market strategy, too.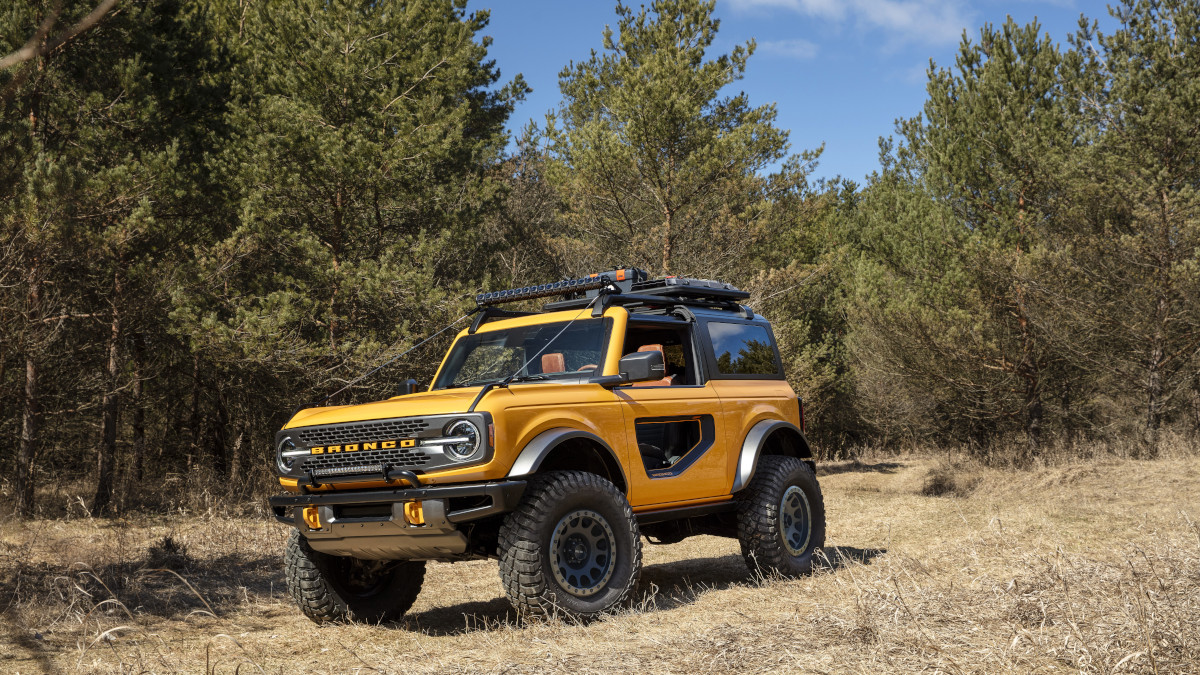 ADVERTISEMENT - CONTINUE READING BELOW ↓
Is Ford Philippines contemplating bringing the all-new Bronco over to our shores next year? We think it's possible. The company was sharing and tweeting about the vehicle in late October 2020—kind of unusual considering it doesn't tweet about models that aren't available locally too often. Pray this is the case.