What is this retro-tastic concept car and has it melted?
This is the Aston Martin Lagonda Vignale Concept, presented at the 1993 Geneva International Motor Show alongside what would become the DB7. It was produced for Aston Martin by the Ghia design house, which was also part of the Ford portfolio as Aston was, too, at the time.
It was built in order to see how much interest there would be for a four-door Lagonda-badged model from Aston Martin, and surprisingly, it was generally well-received. That endless sagging rear and the pizza-pan alloys evoke a long bygone era, which it was intended to do, with art deco-inspired stylings.
Did anyone claim credit for it?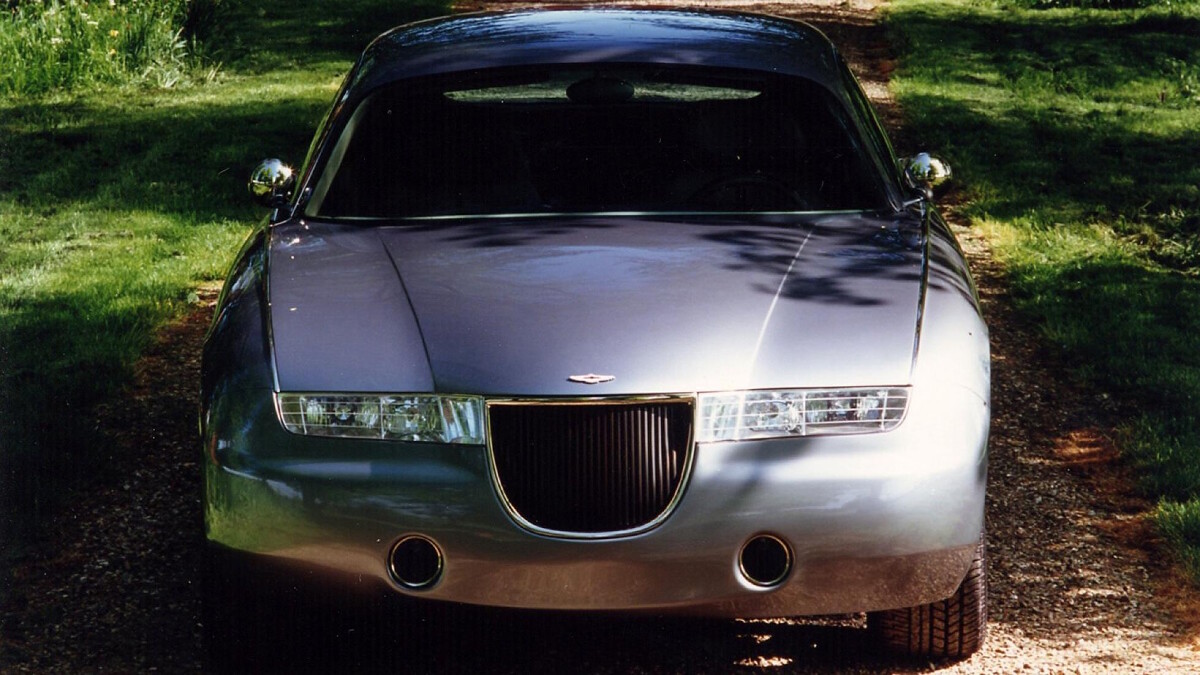 Continue reading below ↓
Recommended Videos
This is where it gets interesting—the Lagonda Vignale Concept was penned by Moray Callum, younger brother of the famed Ian Callum who designed...the DB7. Nothing like a bit of sibling rivalry to juice up an internal company battle. The younger Callum's credits include the 2005 Mazda MX-5 and the 2013 Ford EcoSport.
Haven't I heard the Vignale name somewhere before?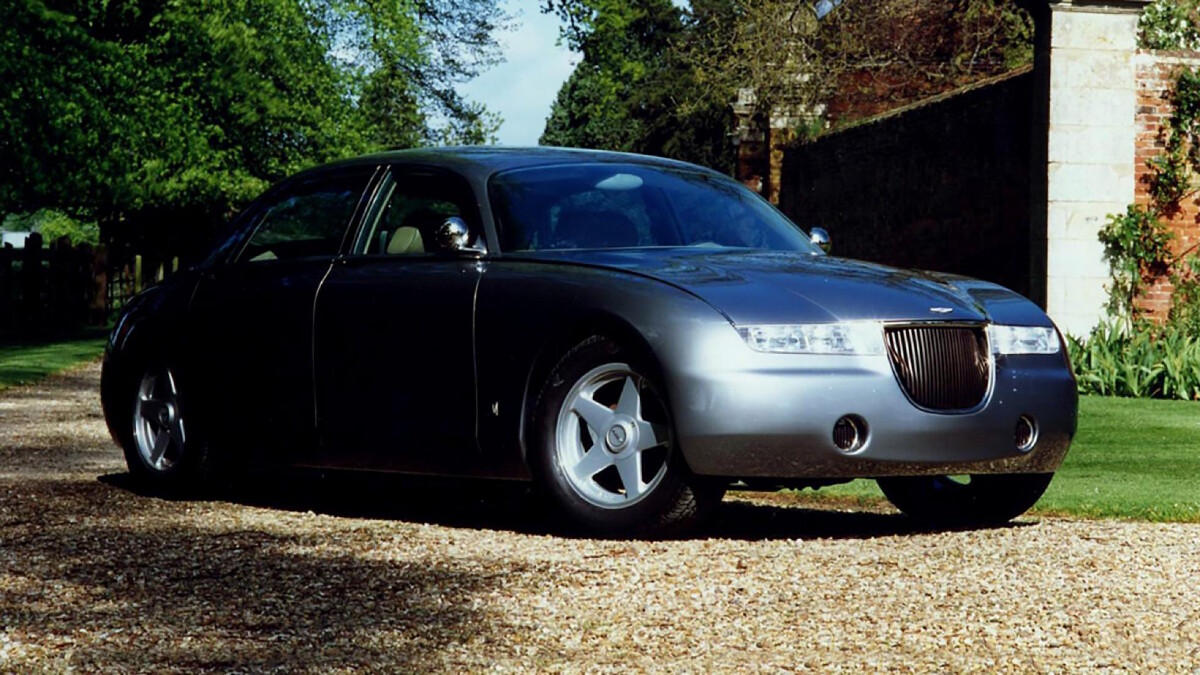 Indeed you probably have—Alfredo Vignale's outfit was a noted Italian coachbuilding firm, bought by Ford in 1973 along with Carrozzeria Ghia. But you'll know both badges better for being slapped on the side of top-trim Focuses.
The Ghia badge stood for top-quality Fords for over 30 years, before being replaced with the less exotic Titanium badge in 2010. The Vignale name was introduced in 2015 in a half-hearted attempt to create a luxury sub-brand by festooning cars with quilted leather and hiking up the price.
Whatever happened to Ford and Aston Martin? Such a lovely couple.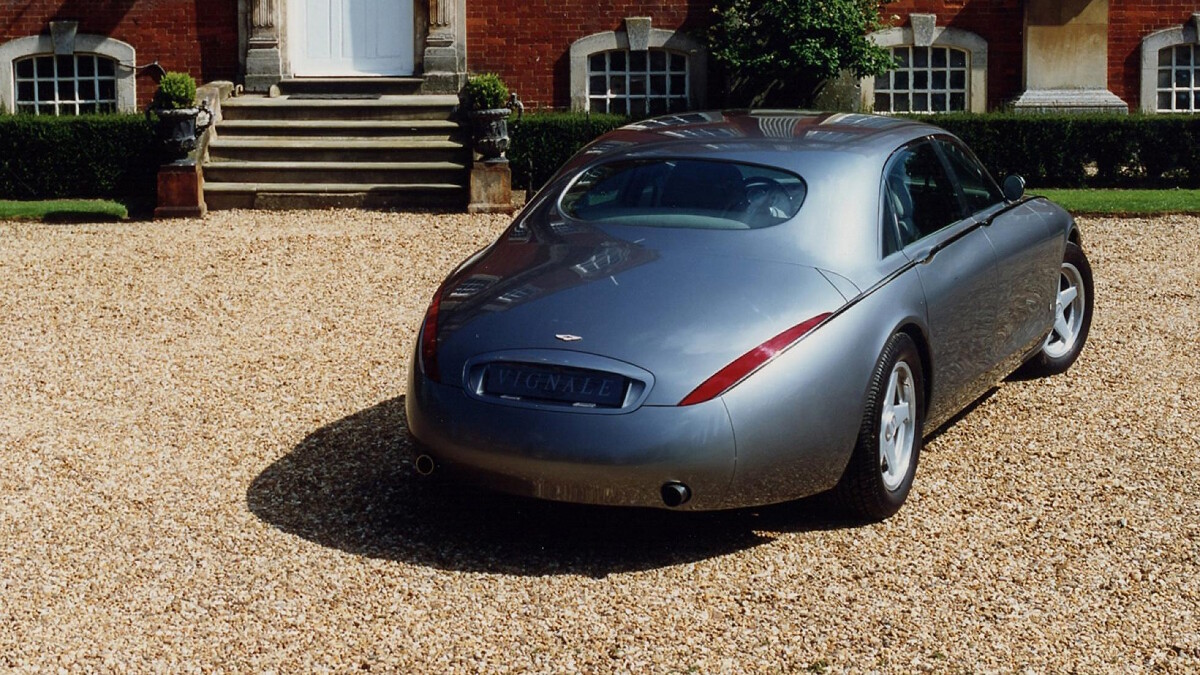 Aston has gone bankrupt seven times since it was started in 1913, so many thought that Ford ownership would represent a new dawn for the British manufacturer.
Ford bought up Aston Martin in the late '80s, during a Monopoly-style phase that saw it hoovering up brands around the world, including Jaguar and Volvo. Despite selling astronomical numbers of cars, the company had difficulties maintaining a profit, thanks to a variable global economy and increasing pension and healthcare costs for workers.
An internal audit of Ford's global operations suggested that selling off the company's stable of international premium brands might be a good way to raise cash, starting with Aston Martin for the bargain price of £475 million in 2008.
The initial Ford boost was clear—1995 saw a record production of 700 Aston Martins, and come 2007, that was up to 7,300. Aston was certainly in a stronger position by the time of its sale, but recent years have brought their own challenges.
What's under that oddly shaped hood?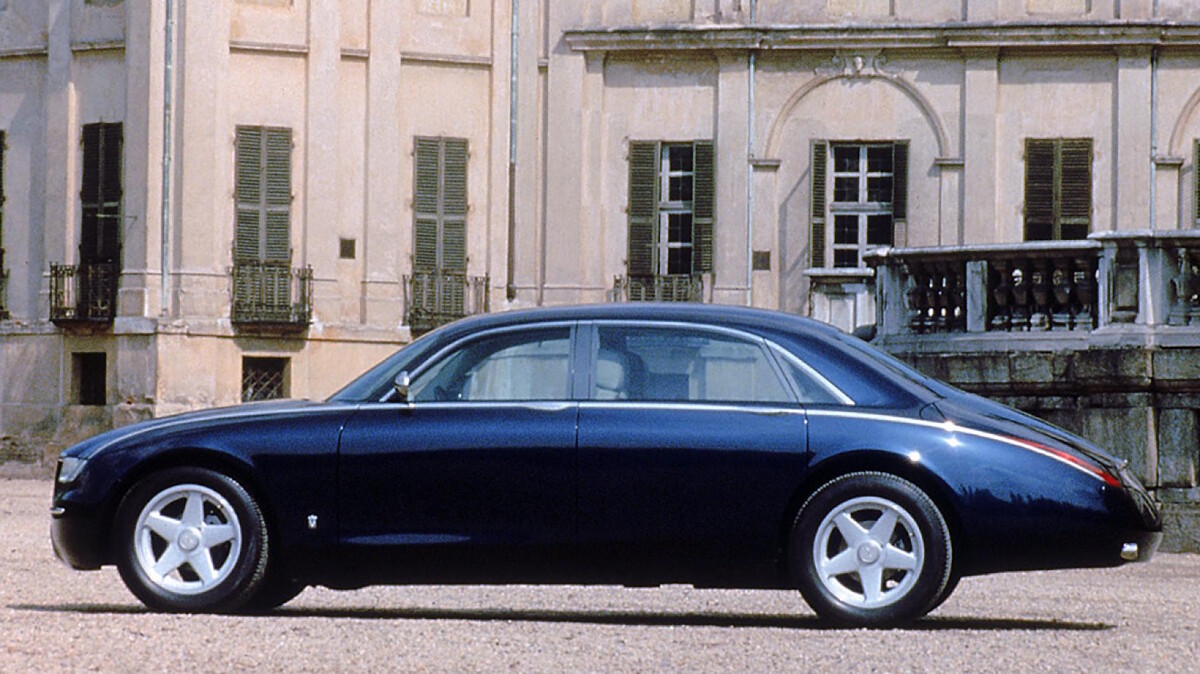 Under the hood of the Lagonda Vignale Concept is a 4.6-liter Ford V8 (190hp, 352Nm) and a four-speed gearbox from the concept's organ donor, the Lincoln Town Car. If the Lagonda was to go into production, the borrowed engine was set to be replaced with the 5.9-liter V12 that ended up in the V12 Vanquish.
The Vignale Concept might have been based on a stretched Lincoln Town Car chassis, but that car was built on Ford's Panther platform, in use since 1979. Interestingly, other cars based off the same platform include the Ford Crown Victoria of New York taxi and US police fame, the presidential limo of George H. W. Bush from 1989, and the Ford LTD Country Squire wagon driven by the Griswolds in National Lampoon's Family Vacation.
Is there any concept-car craziness on board?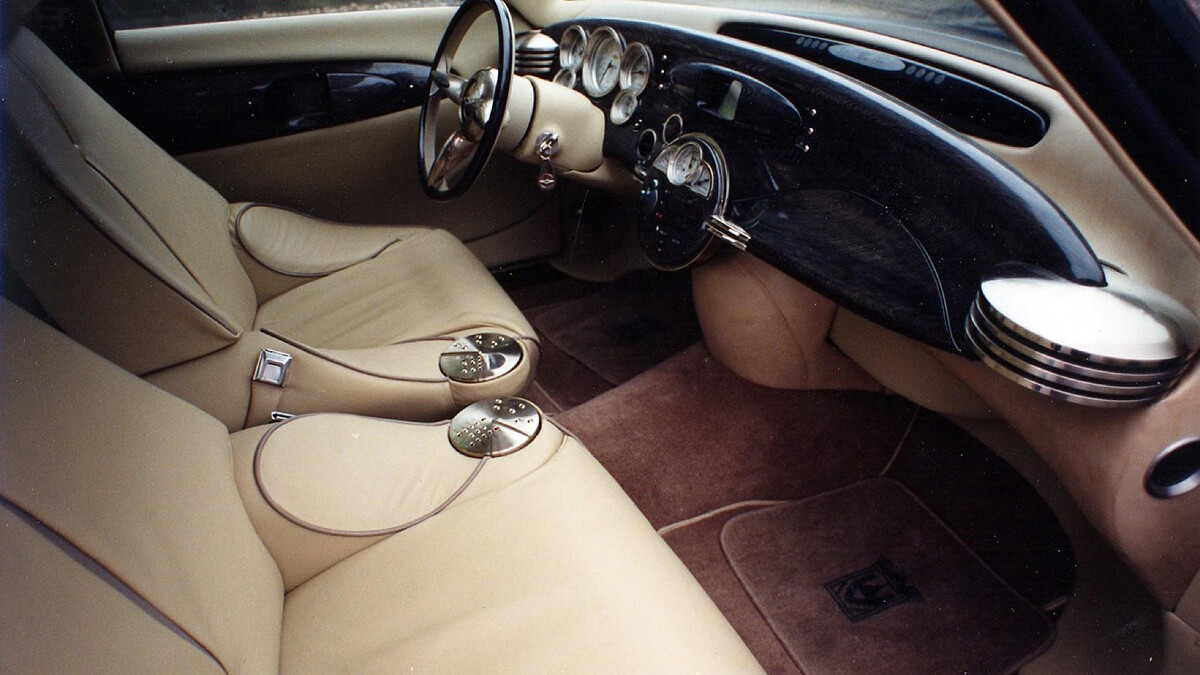 Sadly, the car itself is as crazy as it gets—no hover engine, on-board deep fat fryer, or hologram instrument panel here. But with its deep-pile woolen carpets, luxurious leather, and wooden accents, the Vignale was intended to look backwardly forwards, designed to evoke the feeling of being in a gentlemen's club. The classy kind, not the one with the greasy poles.
Callum faced the problem with rebooting Lagonda that Aston has had time and time again—what even is a Lagonda? There was no real frame of reference for the design, which makes establishing the brand difficult, but allows the designer a bit of freedom to go crazy.
In paying tribute to the past, this car was deep into the sort of retro pastiche territory that would later plague the Jaguar S-Type. (Did Ian Callum get tips from his brother?)
Why didn't the Lagonda Vignale concept go into production?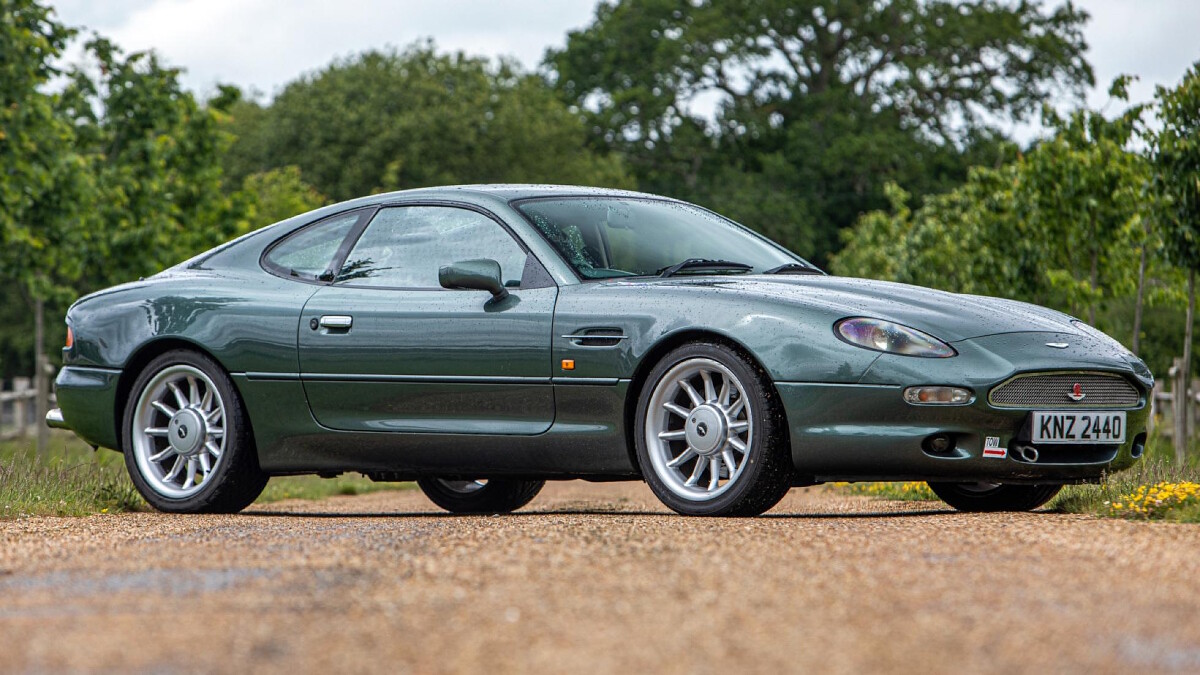 Simply put, the DB7 got the nod over the Vignale—must have been an awkward Christmas in the Callum house that year. Ford execs had gotten nervous about investing money to try and relaunch the Lagonda name on the market, and the DB7 was a much sexier proposition. How much effort do you have to put in to sell a luxury supercharged grand tourer?
It had proven difficult to properly establish the Lagonda badge over the years—the futuristic square Lagonda sedan was on sale from 1976 to 1990, and the Rapide (a name since stolen by Aston Martin) was a swanky four-door sedan on sale from 1961 to 1964—but there was none of the marque's prewar success.
Most recently, the Lagonda name was slapped on a tarted-up $1-million version of the Rapide, the Taraf sedan, of which 120 were sold. In recent years, Aston Martin had made noises about resurrecting the Lagonda brand with giant electric SUV concepts being wheeled out at international motor shows.
What happened to the car after the 1993 Geneva show?
It is commonly thought there were only two examples of the car—blue and gray versions that were used in Geneva and for various promotional purposes. The blue one was sold off in 2002 at an auction of Ford concept cars for $403,500, having been in storage at Ford's global HQ in Dearborn all those years, while the gray car was destroyed back in 1993.
In classic sequel-baiting style, however, a third was built and survived. This burgundy example was built with a few subtle changes, including the V12-as-God-intended, two armchair-style seats in the back in place of the already sumptuous bench, and a restyled grille. This car was sold to the deep-pocketed Sultan of Brunei in 1995 for a cool £1.3 million.
NOTE: This article first appeared on TopGear.com. Minor edits have been made.