Saying you love Ruf is like saying you love sunsets, or ice cream, or swimming on a warm summer day. It's just one of those things that seems impossible to hate.
But why are we such ardent admirers? Is it the absence of ridiculous bodywork that defined other tuners? Is it the almost pathological attention to detail? Is it because of Faszination on the Nürburgring?
Well, yes, obviously. Anyone who can wrestle a Yellowbird around the most insane extant racetrack in the world has our esteem, but one who does it effortlessly—and while wearing loafers—has about 10 hours' worth of hero worship coming by overnight courier.
But why we love Ruf goes beyond even this towering achievement—and the first viral video we ever watched, long before the advent of the internet-based ones. It might be easiest if we let Ruf's greatest cars speak for themselves. Well, not literally, of course, We'd be out of a job, for one thing.
1) 1978: SCR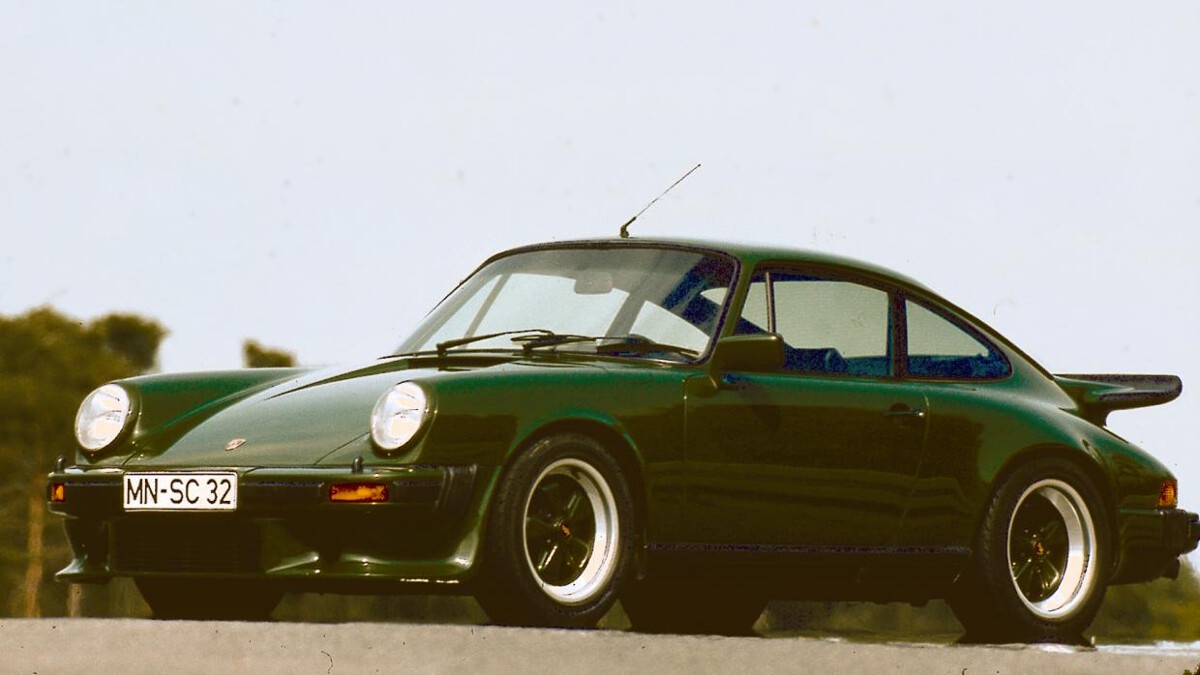 Continue reading below ↓
Recommended Videos
This isn't Ruf genesis—that came in 1963, when a Porsche 356 Karmann notchback crashed in front of Alois Ruf Sr. and Jr.
The former—after tending to the presumably dazed driver—towed, bought, restored, and drove the 356, until one day in Munich when a stranger came up, knocked on the window, and offered to buy it for far more than Mr Ruf Sr. had ever paid to get it and fix it up. From there, a business blossomed on the spot. Before long, Ruf had become the place to get your Porsche exactly how you wanted it.
Ruf Jr.—that is, the one that made all the stuff we're talking about here and, coincidentally, the cars you want more than your next breath—first fell in love with the 911 the following year, when a prototype 911 bussed past in the rain at 160kph on a soggy autobahn. And that, really, was that.
So, on to the SCR. This is from the late '70s, when the knock-on effects of the Gulf Oil Crisis (yep, the big one) and tightening emissions regulations meant that manufacturers were forced to become a lot more fuel efficient, and quickly. And because this was the '70s, it meant fast and blunt fixes that made everything less powerful. Even Porsche cut the power of its 911 SC. And that just wouldn't do.
Ruf, on the other hand, could take its time with the standard 3.0-liter flat-six, enlarging it to 3.2 liters and extracting 215hp while maintaining the same fuel economy as the 180hp original. (Clearly, Porsche got the message, because the 911 Carrera that followed the SC had a 3.2-liter flat-six and 230hp.)
A specially designed five-speed Ruf-built gearbox, Bosch fuel injection, and front-mounted oil coolers helped the efficiency drive, we're sure, as did the Turbo's whale-tail spoiler and a custom front bar. Inside, it was stripped out and spartan, helping contribute to the SCR's featherweight 1,100kg. Apparently, this made it a match for Porsche's top-end 930 Turbo...which is now all that we can think about doing as a twin-test. Anyone keen to read that one?
2) 1983: BTR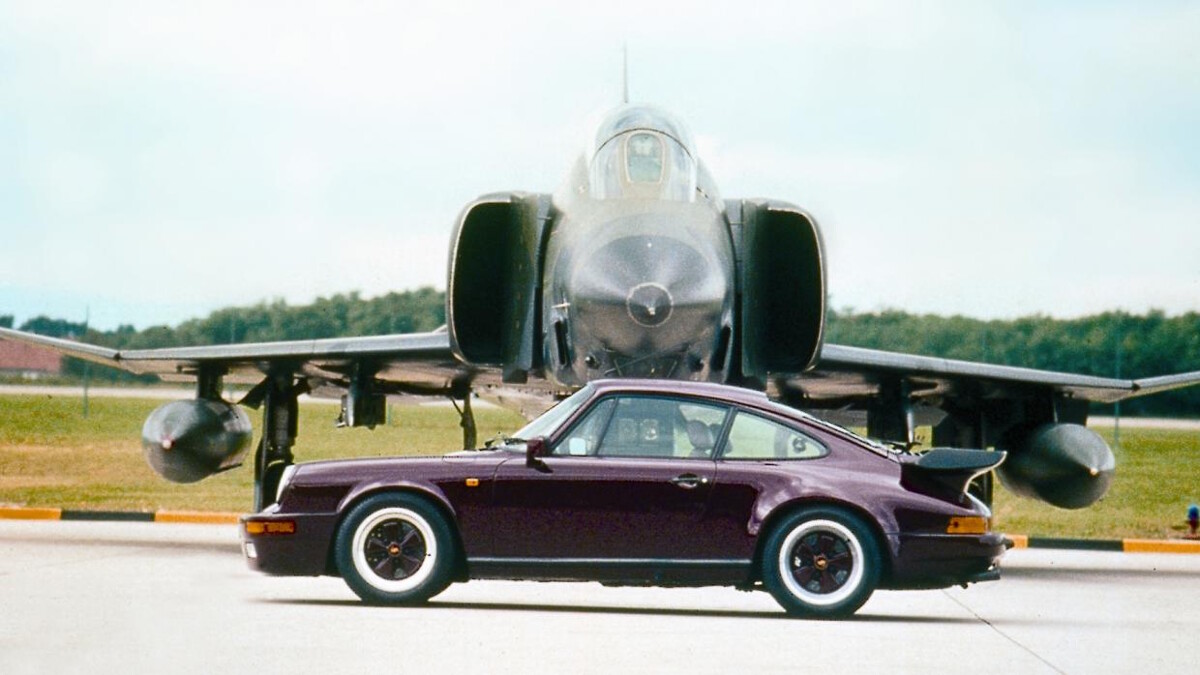 Could this be the first true Ruf? Well, maybe. It's certainly the first to get a Ruf-specific vehicle identification number. And it's the first Ruf to sport a turbo, which is pretty much synonymous with Ruf.
Ruf changed Porsche's old-tech four-speed manual, only used because the five-speed Porsche unit couldn't handle the torque, with a five-speed of Ruf's own design that very much could. But what it was handling absolutely shamed the 930—not an easy task back in the early '80s. Thanks to twin-plug ignition, front-mounted oil cooling, and an upgraded turbocharger, Ruf's 3.4-liter powerplant was good for 369hp and 479Nm, 0-160kph (100mph) in less than 10sec, and a top speed of 306kph. Again, we should mention, in 1983.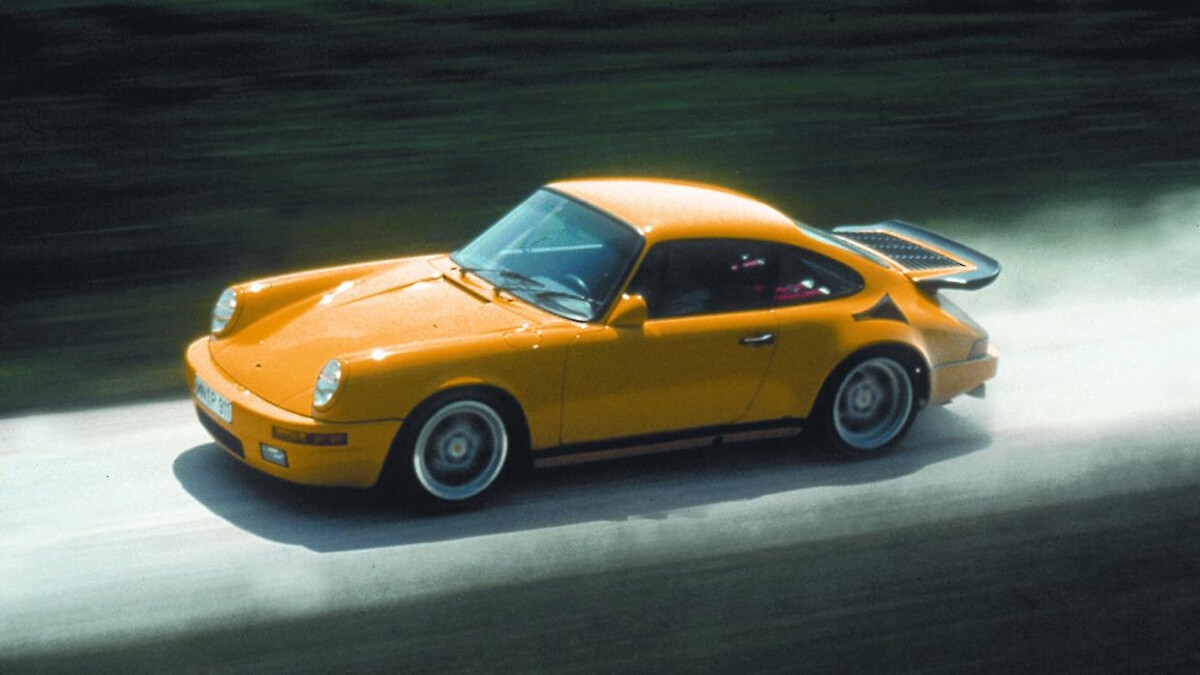 Here we are already—the reason you came to this article, the Ruf you can describe off by heart, the Ruf that, more than any other, exemplifies the equal match of millimetric engineering and turbocharged madness for which Ruf is renowned.
Oh, and the star of a certain video that did more for the reputation of Ruf—and a certain racetrack in western Germany—than just about every manufacturer-released video that we can think of.
Like the BTR, the CTR got a five-speed transmission instead of the 930's paltry four. But now it was tasked with handling 469hp and 553kph of torque. Which, to those of us who were alive in 1987, is an astonishing amount of shove, to say nothing of that fact that the 469hp figure is widely regarded to be conservative by about 30-40hp. And it's not like it was trying to motivate anything fat or flobbery—aluminum body panels and fiberglass front and rear bumpers shaved 200kg from the standard 3.2 Carrera's already decently slim mass, resulting in a boxing weight of 1,150kg.
Needless to say, this made it fairly sprightly with a 0-160kph time of just 6.7sec, which, when you think about it, is faintly ludicrous. As is the top speed, which was faster than 338kph—oh, and faster than the Porsche 959, the Ferrari F40, and the Lamborghini Diablo.
4) 1994: RCT Evo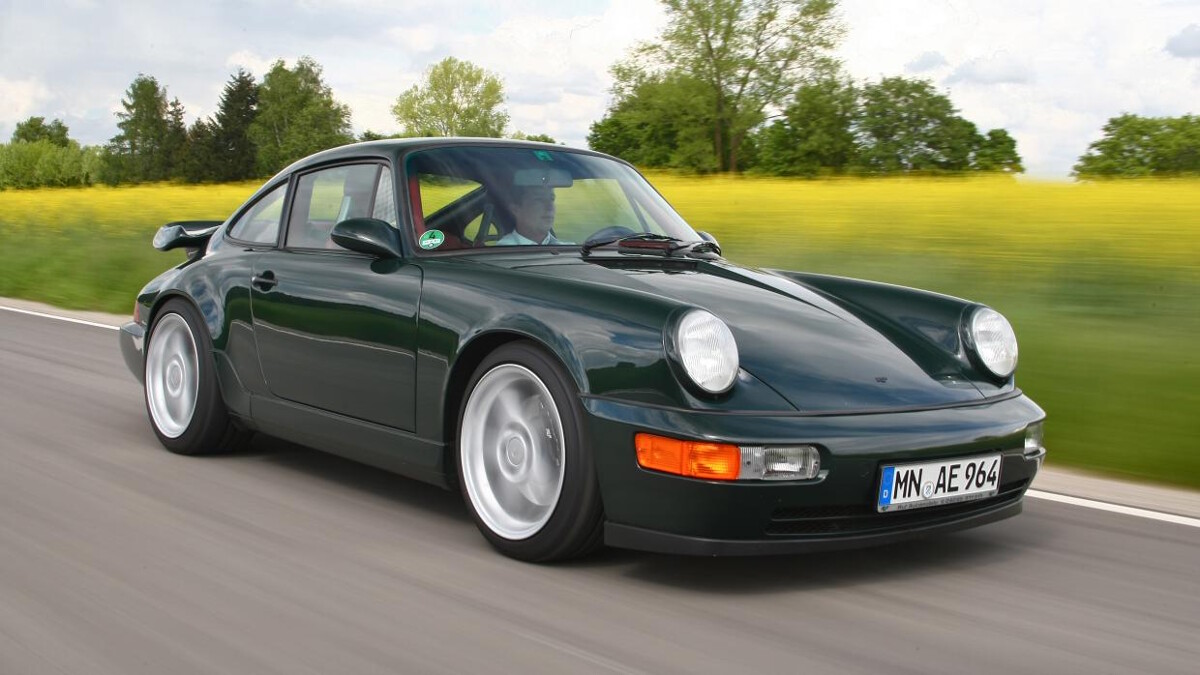 But Ruf is about more than white-knuckled speed runs—or loafer-clad, oversteering laps of the Nordschleife. If anything, Ruf's ability with lightweighting and engineering matches that of its turbo-nutter tendencies.
Of course, this is not to say that the RCT Evo was lily-livered by any stretch of the imagination, unless you're the kind of power-obsessed Cro Magnon for whom 425hp and 569Nm from a 3.6-liter flat-six is weak.
Again, Ruf opted for twin-plug ignition for faster, more complete combustion, and made sure that the turbo acted to support the natural Porsche 964 driving experience rather than overwriting it entirely on walls of turbo boost and wildly chuffing wastegates. This, perhaps as much as any other of the manifold reasons we can think of, is why we love Ruf—it can do subtlety. And that's not always guaranteed in the modern world.
5) 1996: CTR2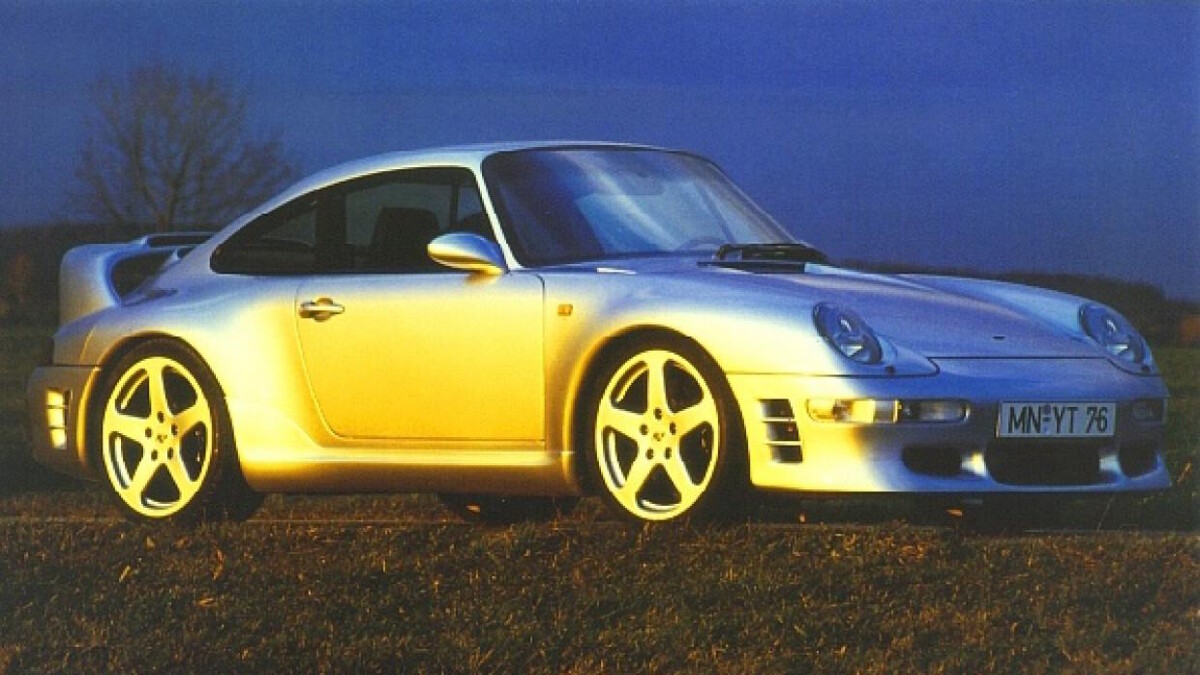 Yeesh, talk about difficult second albums—how do you follow the original CTR? It got its own nickname, mesmerized motoring press across the world, and starred in the best marketing video of all time.
Well, starting off with the last of the air-cooled Porsche 911s is a great start, but we're going to need more than that. Oh, 520hp from a twin-turbo flat-six that was based on the engine used in the Porsche 962, you say? And the horses are measured as conservatively as the original's 469hp? Okay, we're listening. A top speed in excess of the original, and faster than the XJ220? Well sure, if you insist, although there isn't an abundance of easily accessible places to do 349kph.
6) 2001: Rturbo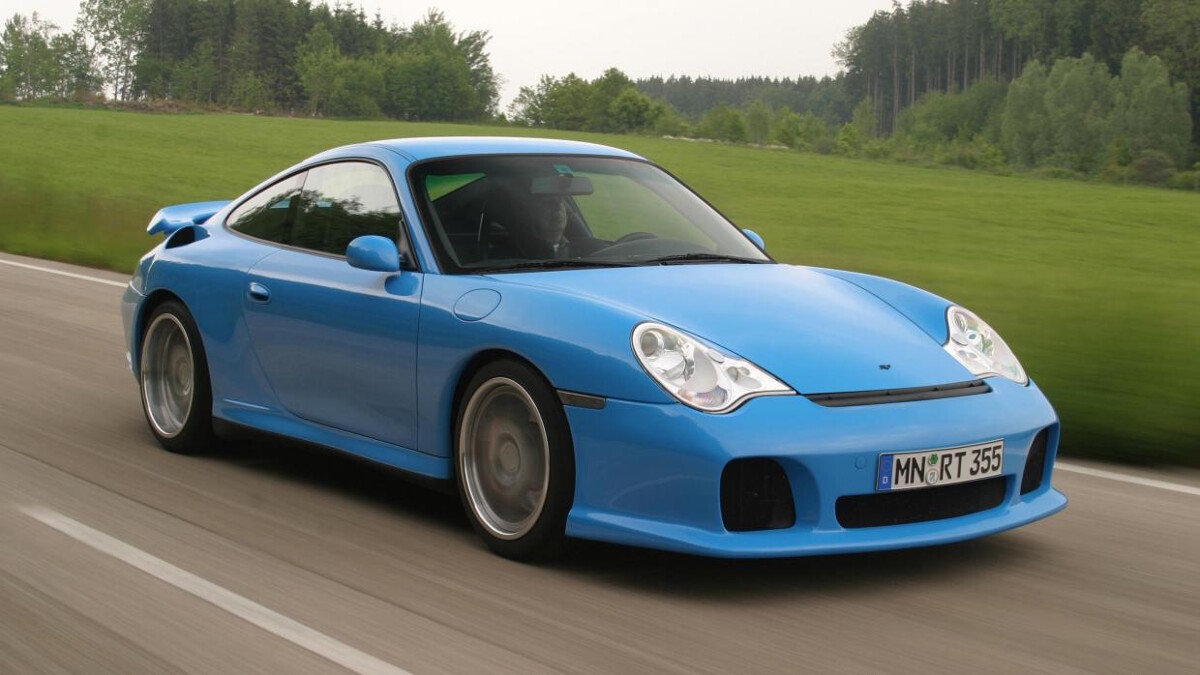 Quick question: Who wants a 996 Carrera:? Answer: People who can't afford a 997. Between the fried-egg headlights, insta-dated interior, and lingering fear of the dreaded IMS bearing, there's not a lot of love for the ugly duckling of the 911 range. We'd still have one, y'know.
Second quick question: Who wants a 341kph, 590hp, twin-turbo Ruf, with GT3 engine mounts, a GT2 transaxle, limited-slip diff, integrated roll cage, and Ruf's transcendently excellent 19-inch wheels? Answer: Anyone with a pulse. Not so ugly now, is it?
7) 2004: Rt 12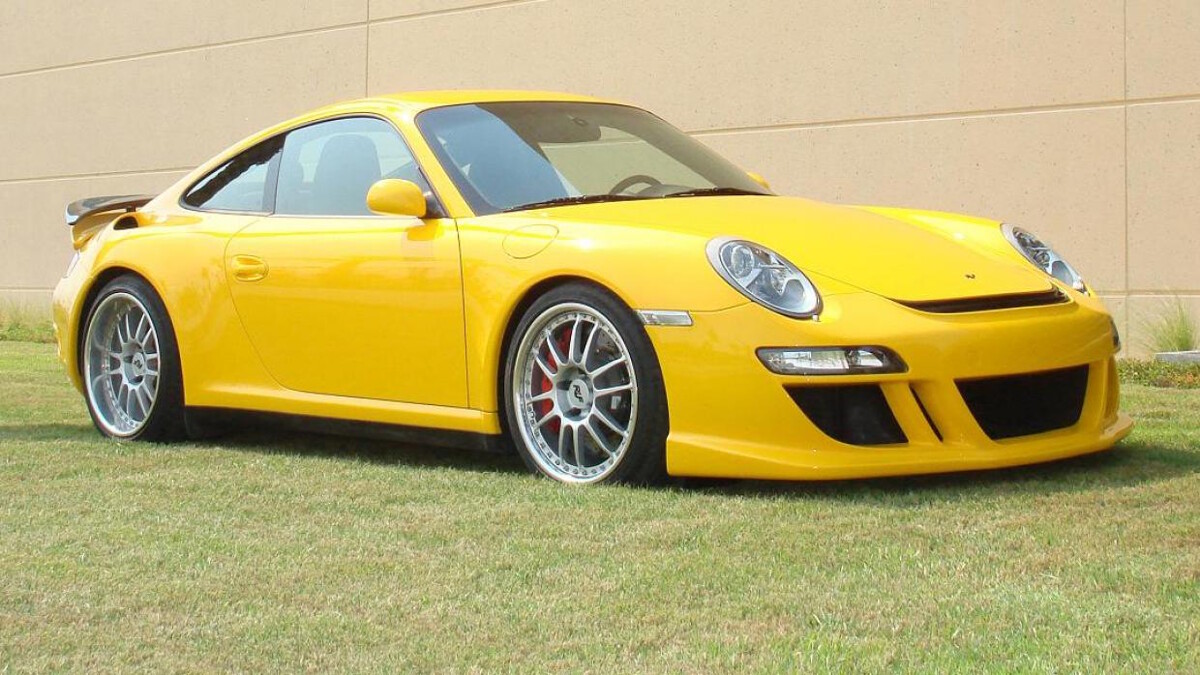 Look, we know that power is no synonym for fun, but we should probably get a few headline figures out of the way. While they don't explain the whole story, they do make for very interesting chapter markers.
Chapter one: a 3.6-liter turbo flat-six with 550hp. Chapter two: a bored and destroked 3.7-liter flat-six with 670hp...or 720hp. While we admit that this is a very short book, they're chapters we wouldn't mind diving into. Although, at something like 362kph, we imagine the chapters would go past about as quickly as one of Vonnegut's. Yeah, we made a literary reference. Deal with it.
8) 2005-2006: RK Spyder and Coupe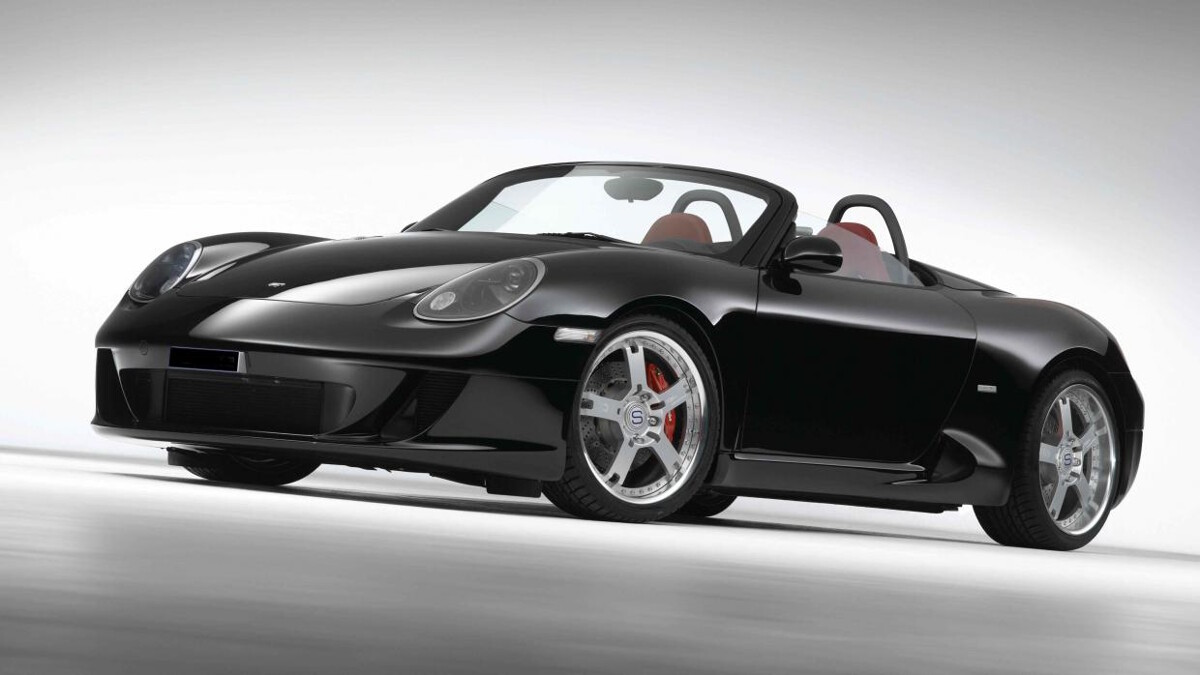 Aha! An opportunity to wedge in jokes about interesting new hairstyles, or drowning out your annoying passenger, or...um, what else are fast convertibles famous for? Oh, yeah—being driven by those with more concern for posing than performance.
Well, prepare to meet the exception that proves the rule, which we always thought was a very unscientific way of looking at proof and logic, but that's an argument for another day.
Notice how the bodywork is just...better? You can thank the Italians for that one—and for a bunch of other things, as it turns out.
But you can thank Ruf for 420 horses' worth of forced-induction flat-six. And, the next time we catch up with Alois, we absolutely shall.
The Coupe, if anything, is even more excellent. All the ungainliness of the Cayman (look into your heart—you know it's there) is smoothed out and forgotten before you even opened a door, let alone turned a key. Oh, and when you do turn a key, that'll be a 440hp version of the Spyder's engine, thank you very much.
9) 2007: CTR3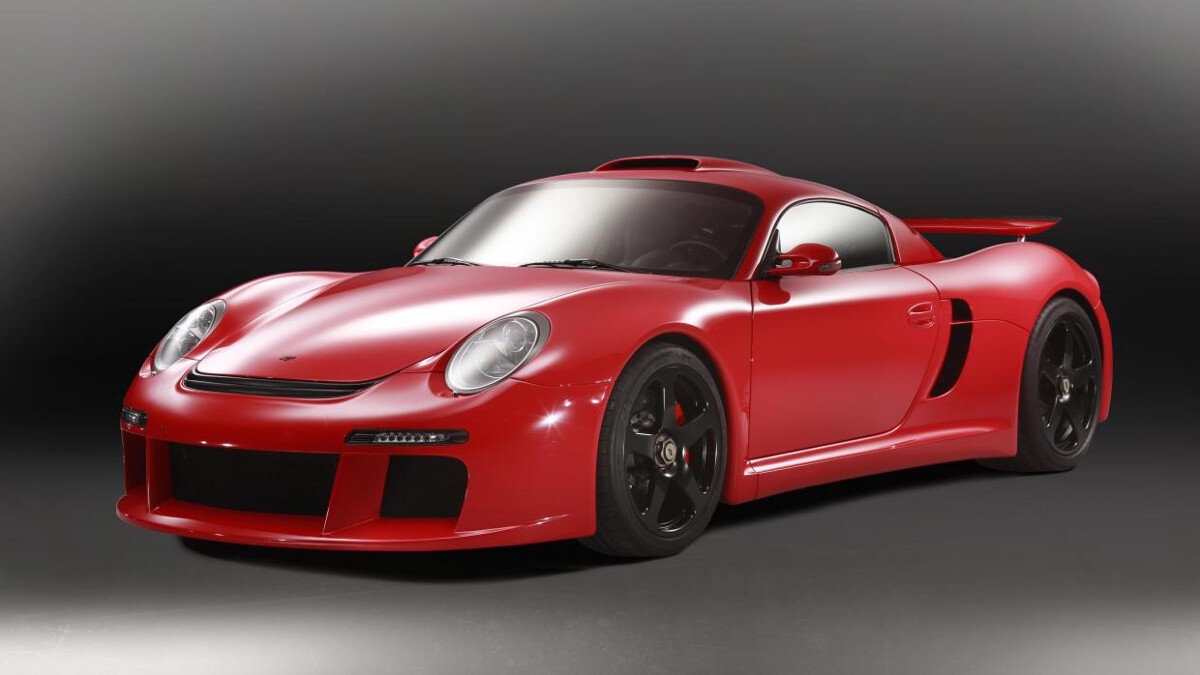 Okay, this is where Ruf properly diverts from the Porsche playbook. It might look like a 911 from the front, and possibly a 550 Spyder through beer goggles from the back, but this is very much an entirely different beast.
The chassis is bespoke, developed in conjunction with Multimatic. The body is Ruf's own design, and the turbocharged flat-six sits in the middle, not at the rear. Oh. Mein. Gott.
By now, you're expecting a colossal tower of power. And we are only too happy to oblige. Remember when everyone made a big deal out of the 911 GT2 getting 690hp? As well they should—that's a nearly catastrophic amount of power. Now, take exactly that much power, wind back the clock a decade and a half, and view it through the lens of 'this is a mid-engined race car made of kevlar and carbon and aluminum, and weighs just 1,400kg—oh, and Ruf made it.' Do you see what we're talking about?
10) 2010: RGT-8 Prototype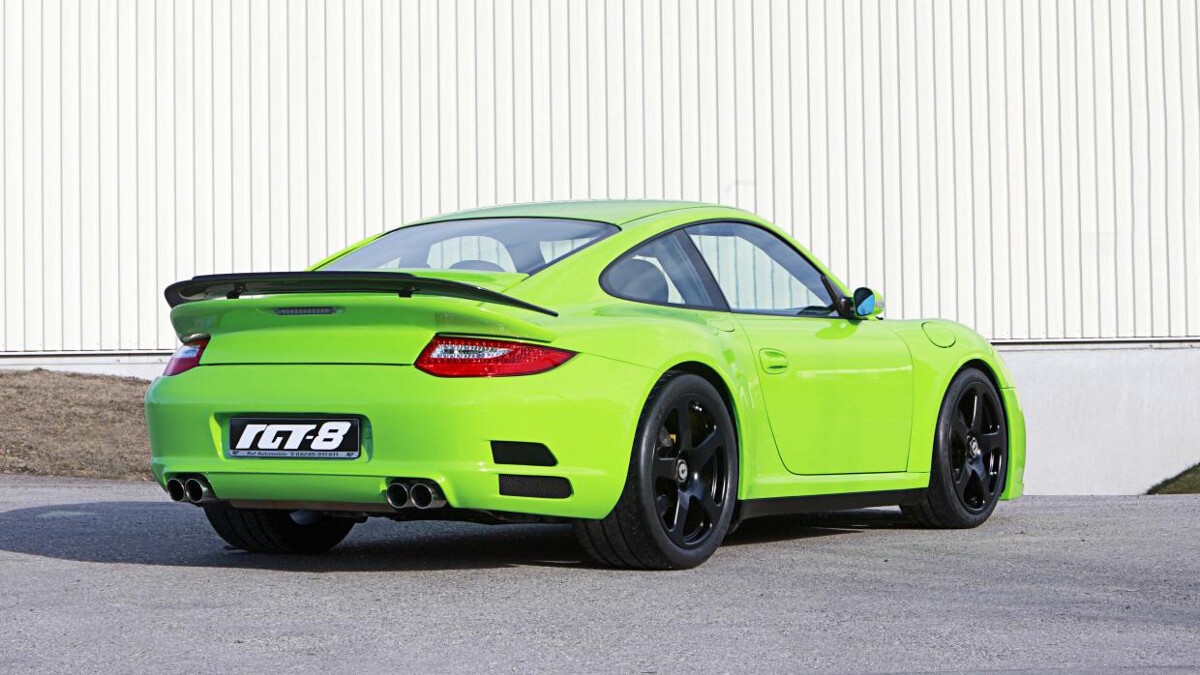 So, the original dry-sumped, naturally aspirated 385hp flat-six RGT has our attention. But it's what happened next that definitely got our attention.
Ahem. Ladies, gentlemen, and everyone in between, allow us to present for your delectation: a Ruf-designed 4.5-liter flat-plane, dry-sumped V8, in the back of a 997. If this is heresy, then just go ahead and burn us at the stake.
11) 2017: Yellowbird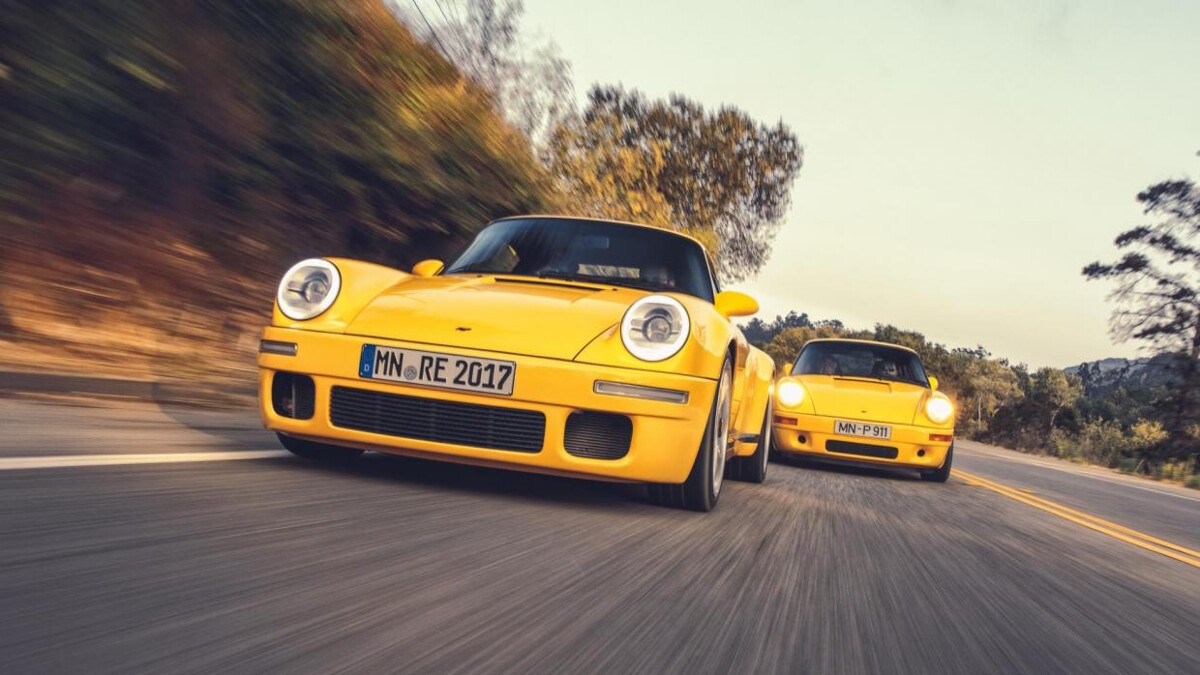 Thirty years since the original CTR was christened 'Yellowbird,' as well as 'world's fastest car' and 'faintly terrifying,' Ruf is back with an homage to...itself.
Like the original, it's turbocharged and 911-shaped, but that's where the similarities end. As per CTR3, the Yellowbird rides on a bespoke chassis—just this time with the engine rear-mounted, not in the middle. And as per the CTR3, there's about 700hp to very tentatively play with. One of the Top Gear staff managed to score a drive in both the original and new Yellowbird at the same time. Coincidentally, one of the Top Gear staff got home to find his mailbox burned to a stump and 'jammy bugger' written on his driveway.
12) 2020: Rodeo
Hey kids! It's time for another round of Rhetorical Question and Answer! Let's begin. Question: What's cooler than a 911? Answer: a safari-prepped 911. And what's cooler than a safari 911? Oh, that one's easy: This. All of this. Every bit of this.
Seriously, this is 959 Dakar in Rothmans livery levels of cool. And it's just a concept at the moment. Please go ahead and fawn so much that Ruf makes it.
NOTE: This article first appeared on TopGear.com. Minor edits have been made.