Here's something to get Honda Jazz fans pumped for the next-gen model's Philippine arrival: The Japanese carmaker says its hybrid version carries bits of Formula One racing technology in its DNA.
The company says it is using its experience from its F1 Hybrid Power Unit program to improve the Jazz's e:HEV hybrid system—a setup that recycles energy and uses it to charge a car's battery and improve engine performance. It's a far cry from the RA620H hybrid power units and energy recovery systems utilized by Aston Martin Red Bull Racing and Scuderia Toro Rosso, but, basically, it's the same concept.
"During a Formula 1 race weekend teams have to manage very carefully how much fuel they use to comply with the sport's regulations," Honda's head of power unit development Yasuaki Asaki explains.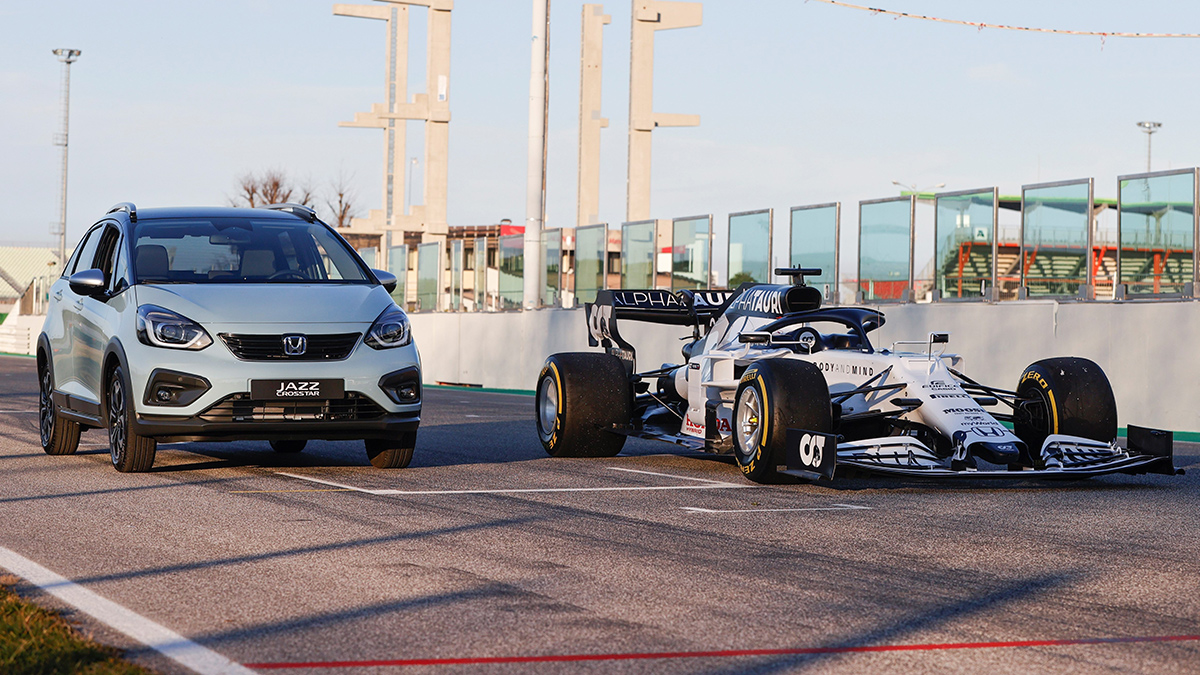 ADVERTISEMENT - CONTINUE READING BELOW ↓
"In a race, the communication between the race engineer and the driver is key to achieving that best balance. However, in our road-going e:HEV hybrids we apply our expertise to ensure the Powertrain control units deliver the best possible power to efficiency ratio for the driver, in any required driving mode."
The all-new Honda Jazz hybrid comes equipped with three driving modes: EV Drive, wherein the lithium-ion battery supplies power directly to the electric motor, Hybrid Drive, where the engine provides power to the electric motor, and Engine Drive, which has the gasoline engine bringing  power straight to the wheels.
Granted, there's no telling if the hybrid will be made available locally. But considering a handful of carmakers in the Philippines have already brought in the technology—including Toyota with the Corolla Altis hybrid, and, soon, Nissan with the Leaf—we won't be surprised if Honda follows suit.
ADVERTISEMENT - CONTINUE READING BELOW ↓
Recommended Videos