Toyota Motor Philippines (TMP) has rolled out several new digital services for its customers throughout the year in response to this entire COVID-19 crisis.
Now, the carmaker is looking to bolster its online services even further, as it has just launched two new chat channels that its customers can access: its official Viber Community and its enhanced Facebook Messenger chat.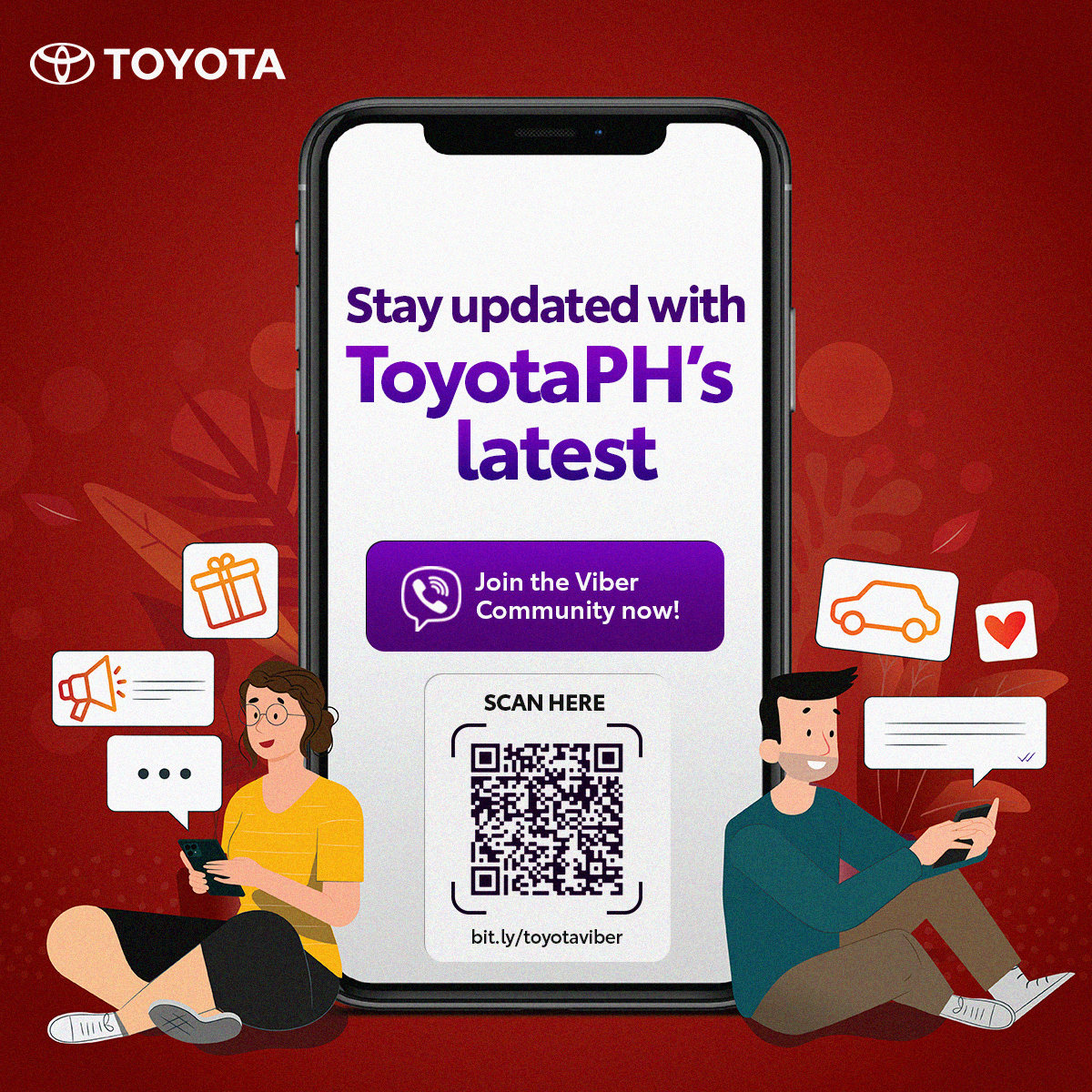 The verified Toyota PH Viber Community, which you can join through this link, is open to all Filipino Toyota owners and future customers. It provides the latest news and updates from TMP, including promos and other exclusive content. Occasional tips on car care and the like will also be shared through the platform.
Continue reading below ↓
Recommended Videos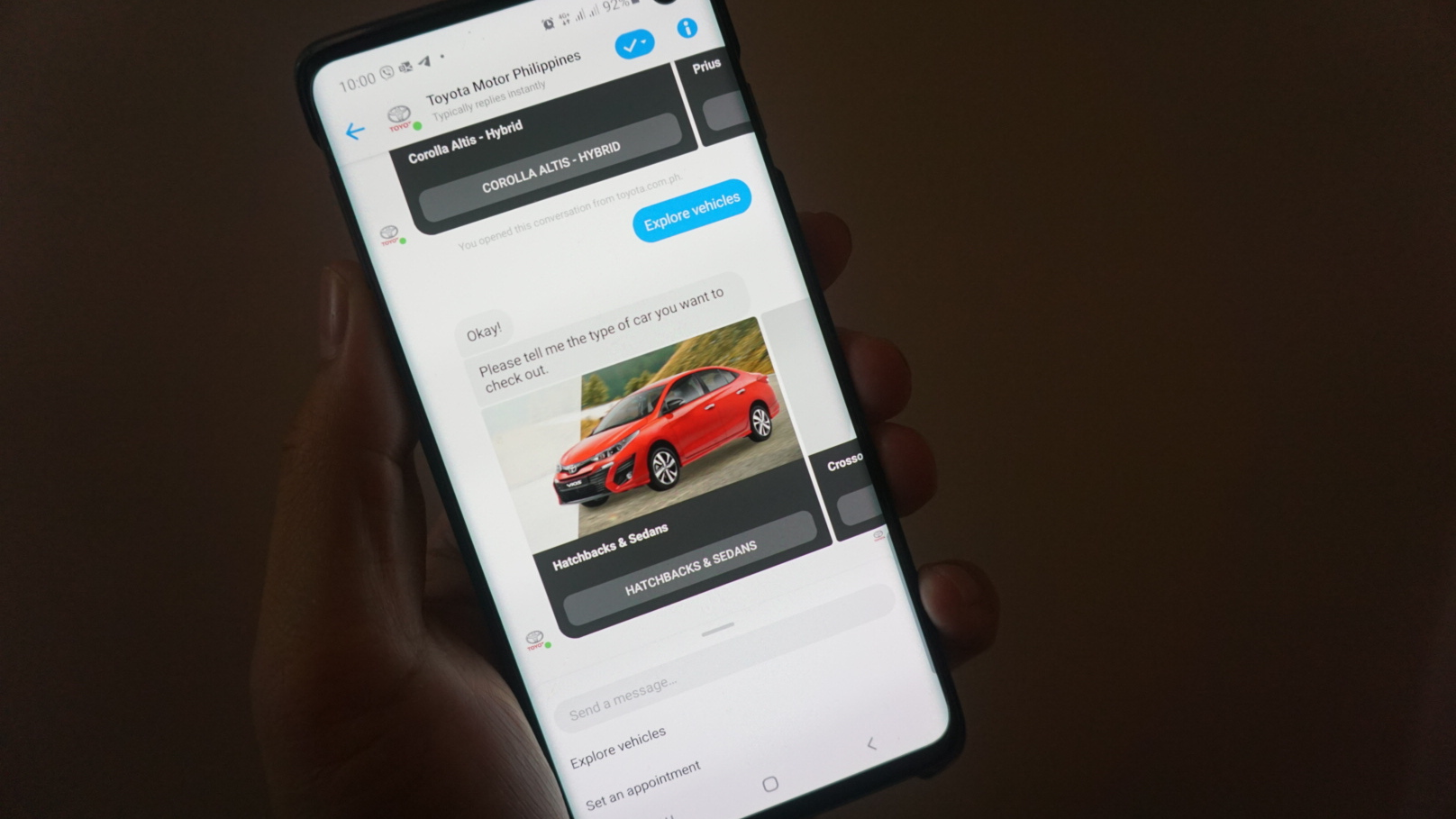 The enhanced Messenger chat, meanwhile, allows Facebook users to send inquiries or receive updates via the messaging app—you can click here to begin. It can also connect customers with the official Facebook accounts of their preferred dealers. Potential buyers can also get in touch with legitimate dealer representatives through this function, protecting them from various fraudulent transactions.
These Messenger chat functions are also now available via TMP's official website—here, a chat bubble automatically pops up upon visit. To see what it looks like, you can check out the photo below: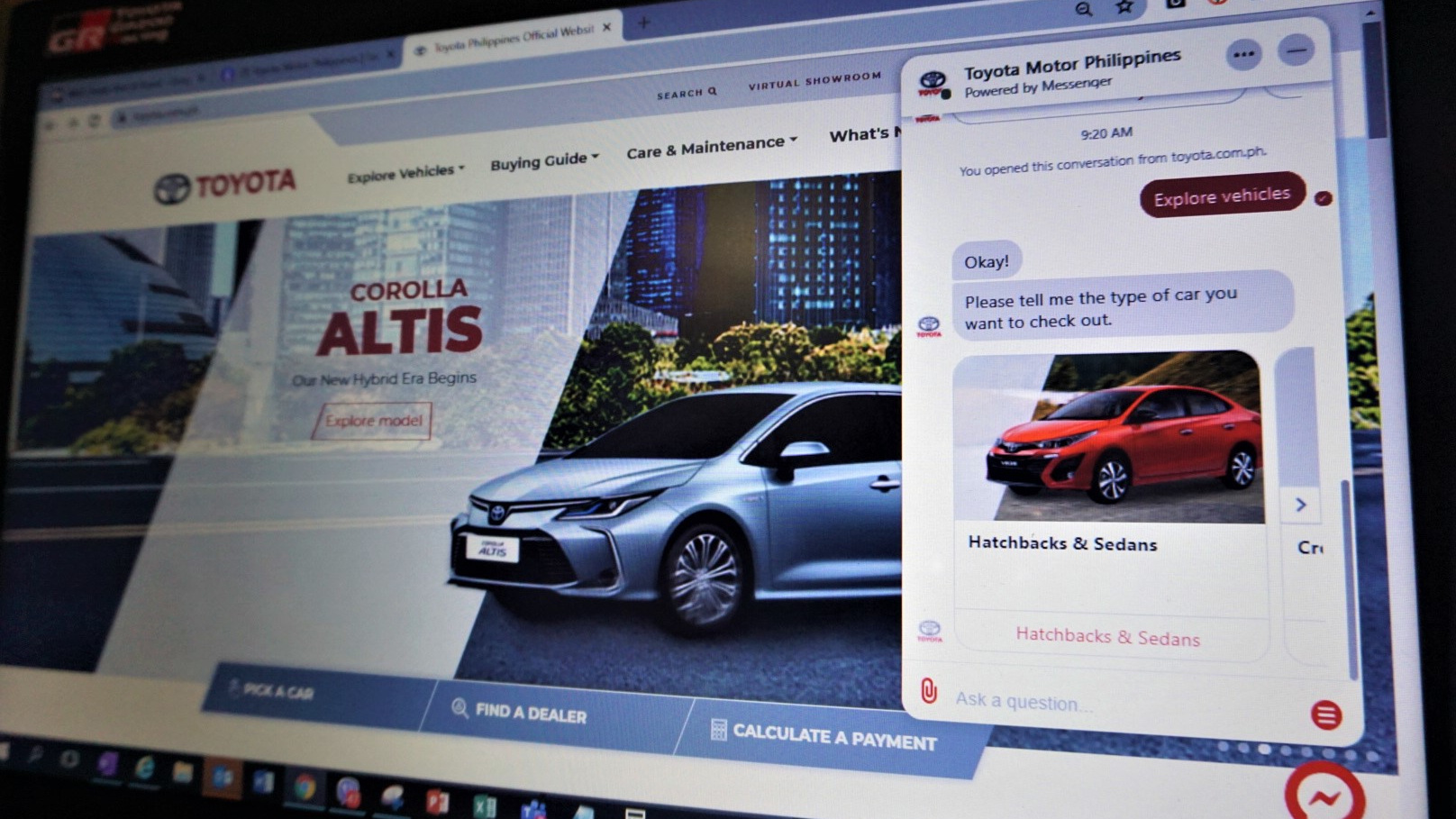 As mentioned earlier, TMP also launched other online services just a few months back. This includes the new 'MyToyotaPH' tool that enables Toyota owners to book service appointments at their preferred dealerships online. There's also the new Toyota virtual showroom that lets prospective car buyers browse TMP's local lineup and see them in full detail all through the dedicated website.
For more of our stories on the ongoing crisis, click here. For the latest news and updates on COVID-19, check out reportr.world/covid-19.