There will always be some bloke who tells you Betamax was technically better than VHS. But VHS won. Which was better out of HD-DVD versus Blu-ray, or Memory Stick versus SD card? Who can actually summon the energy to give a damn? Do we really need micro-USB and Lightning? Of course not. The world's littered with examples where having multiple formats and standards is a total pain in the backside.
I'm driving an electric car at the moment, and there are four physically incompatible 'rapid' charging systems: 43kW AC, ChadeMo, CCS, and the original Tesla Supercharger. I don't vastly care which one's technically superior. I just wish only one of them had been installed from the get-go, and then life would have been simpler for all battery-propelled drivers, because we'd all have access to far more stations.
And now it's happening again. The Ford Puma and the new VW Golf both have something called V2X. That's a cute abbreviation for vehicle-to-everything communication. V2X goes like this: If a car hits ice and activates its ESP, or crashes and deploys its airbags, or breaks down, it automatically sends out a signal that other V2X vehicles can pick up, so those vehicles give a useful warning to their own drivers of hazards around the corner. Automatic roadside detectors (for fog or jams) mean emergency services can also send warnings to the V2X system: hence 'everything.'
ADVERTISEMENT - CONTINUE READING BELOW ↓
The beauty is that the information is relevant, because a following car will warn its driver only if the hazard is immediate, not miles away. No false positives.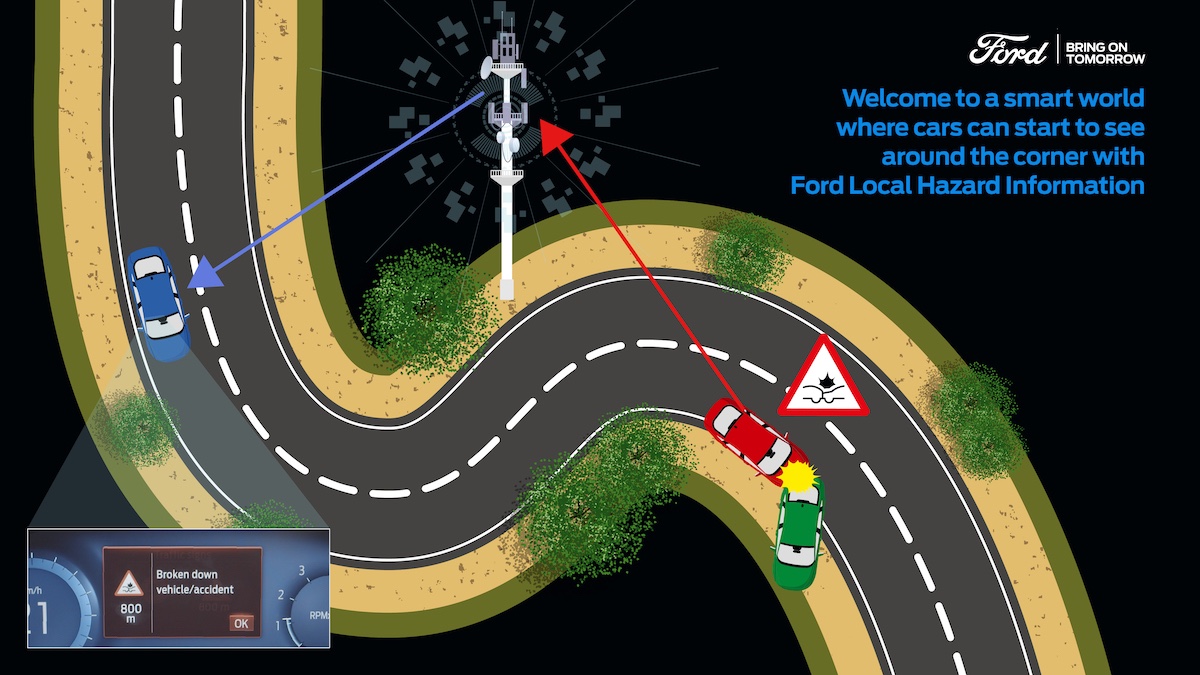 Of course, this is only going to work if there are lots of vehicles fitted with it, so you can be reasonably sure that if there is a hazard, you'll be told. You'd assume, then, that it's good Volkswagen and Ford have both moved at once, both promising to roll it out across their ranges pronto. But no—VW and Ford have decided to use separate and incompatible systems. Ford uses a 5G setup with a cloud server, but VW uses a sort of Wi-Fi. Ford says it's in talks to work with Volvo, BMW, and Mercedes, and they'll all use HERE's cloud. But even that isn't sorted yet.
ADVERTISEMENT - CONTINUE READING BELOW ↓
Recommended Videos
The evidence suggests Ford is taking a technically better route. The cloud-based system is newer, and can carry more info. But VW argues that there's a data-protection issue with the cloud, and also that the mobile-phone signal introduces possible delay. What's really baffling is that HERE, the cloud provider, is part-owned by the VW Group.
This seems pricelessly idiotic. Clearly, somewhere in these companies are people who think they've invented the best system. But a system is only best if it acquires data from the most possible cars, and sends it to the most possible cars. Widespread adoption trumps some nerdy technical win. Why didn't Ford and VW cooperate? Why didn't the EU, or the carmakers' trade bodies, knock their ruddy heads together and sort this nonsense out before the lunatics took over the asylum?
NOTE: This article first appeared on TopGear.com. Minor edits have been made.
ADVERTISEMENT - CONTINUE READING BELOW ↓