We've been bombarded with Gazoo Racing- and Modellista-kitted Toyotas over the past few months. Frankly, it's getting a bit tiring, but yet here we are again sharing renders of another reimagined Toyota. Don't worry, though, it's got neither of those emblems plastered on it.
This is the Toyota Hilux TRD 2024 from Brazil-based artist Kleber Silva, also known as KDesign AG. Looks familiar? Well, you're looking at the face of the Land Cruiser GR Sport fitted on the pickup's front end.
It actually looks good, doesn't it? It gives the truck a more boxy and macho look than the Hilux we're used to. But then again, this render isn't exactly based on the Hilux—it's based on the Tacoma. The wheels and the rear end give it away. And if you look closely, you'll notice that the grille here was taken from the Tacoma TRD Pro as well, not the LC300.
ADVERTISEMENT - CONTINUE READING BELOW ↓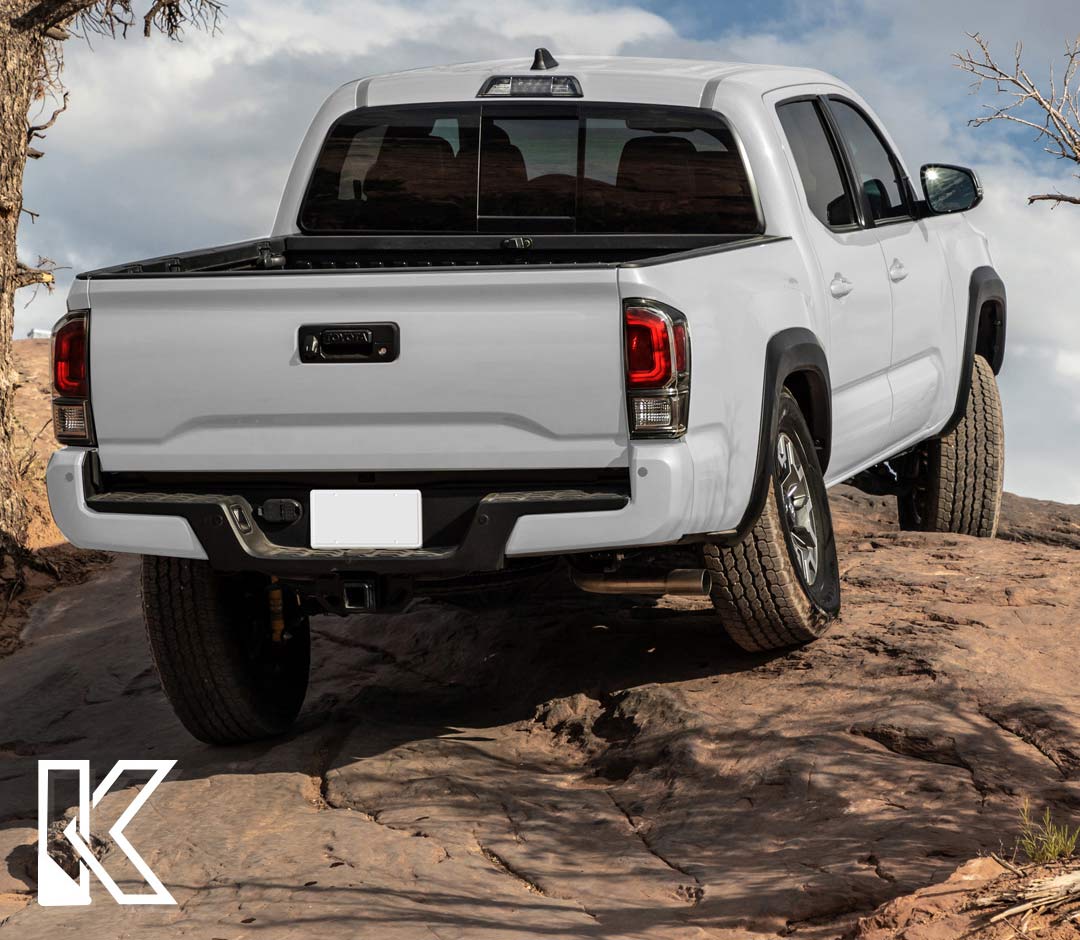 We wouldn't mind if Toyota added this to the Hilux range. Have it sit above the Hilux Conquest, perhaps? No word if the artist intended the truck to pack the Tacoma's engine, but we'd be happy getting either that or the Hilux's powertrain.
ADVERTISEMENT - CONTINUE READING BELOW ↓
Recommended Videos
What do you think of this concept, readers? Do you dig the look?