The local pickup-truck market has more than its fair share of worthwhile entries. From the top of our mind, there's the Ford Ranger, the Isuzu D-Max, the Mitsubishi Strada, and of course, the Toyota Hilux.
Of that group, the Hilux has been the quietest over the past few months. The Ranger recently underwent an update, while the Strada and the D-Max saw the arrivals of special iterations in the form of the Athlete and the 4x4 Boondock, respectively.
Granted, the Hilux is as steady as models come as far as sales performance goes, but if Toyota Motor Philippines plans on making a splash in the near future, we wouldn't mind if it comes in the form of Japan's Hilux Z Rally Black Edition. It isn't much if we're being honest, but if it's brought in for the sole purpose of shaking things up, it should do the trick.
Continue reading below ↓
Recommended Videos
In terms of performance, the Hilux Z Rally Black Edition runs on a 2.4-liter turbodiesel engine capable of 148hp at 3,400rpm and 400Nm of torque at 1,600-2,000rpm—nothing to write home about, really. In terms of aesthetics, though, you get quite a bit.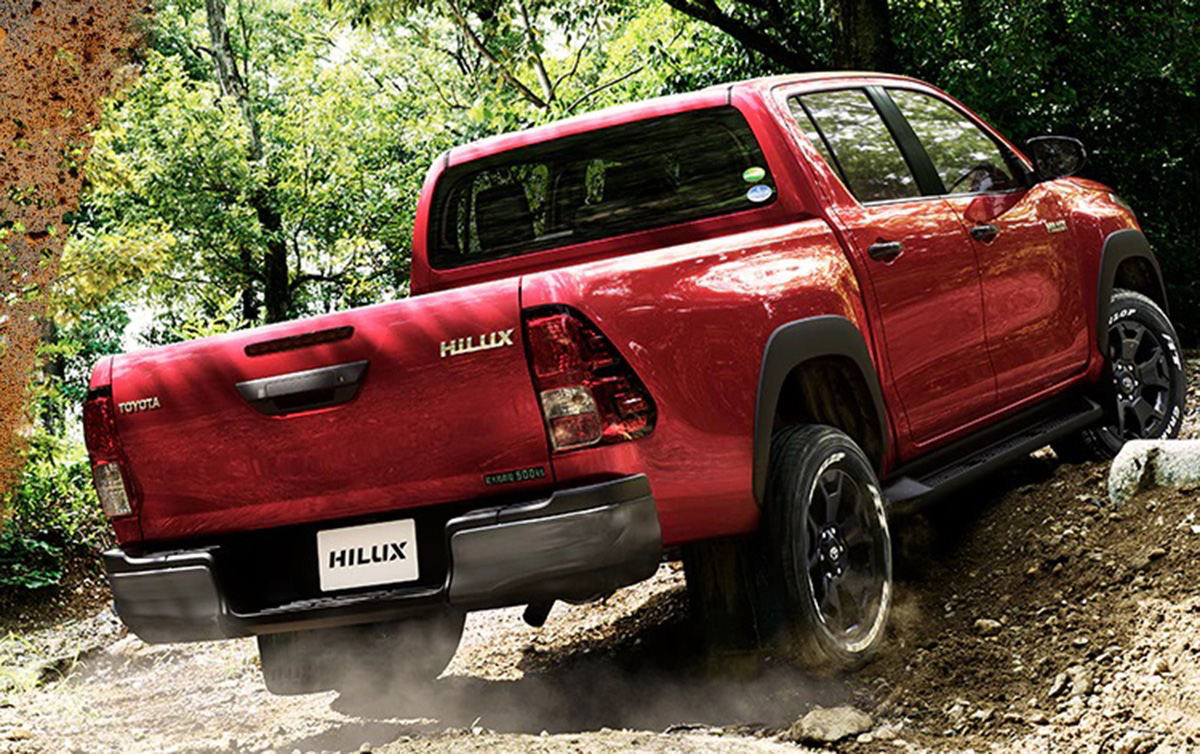 For starters, you get blacked-out components like the side mirrors, the tailgate handle, and the door handles. The truck also comes equipped with a special grille and front bumper, as well as a skid plate. It runs on 18-inch black aluminum alloy wheels, and is available in three colors: Attitude Black Mica, Nebula Blue Metallic, and Crimson Spark Red Metallic.
Some of the upgrades are carried over to the interior in the form of some black metallic trim and an eye-catching instrument-panel design. Buyers also get a smart key with an exclusive design featuring an illustration of the Toyota Hilux.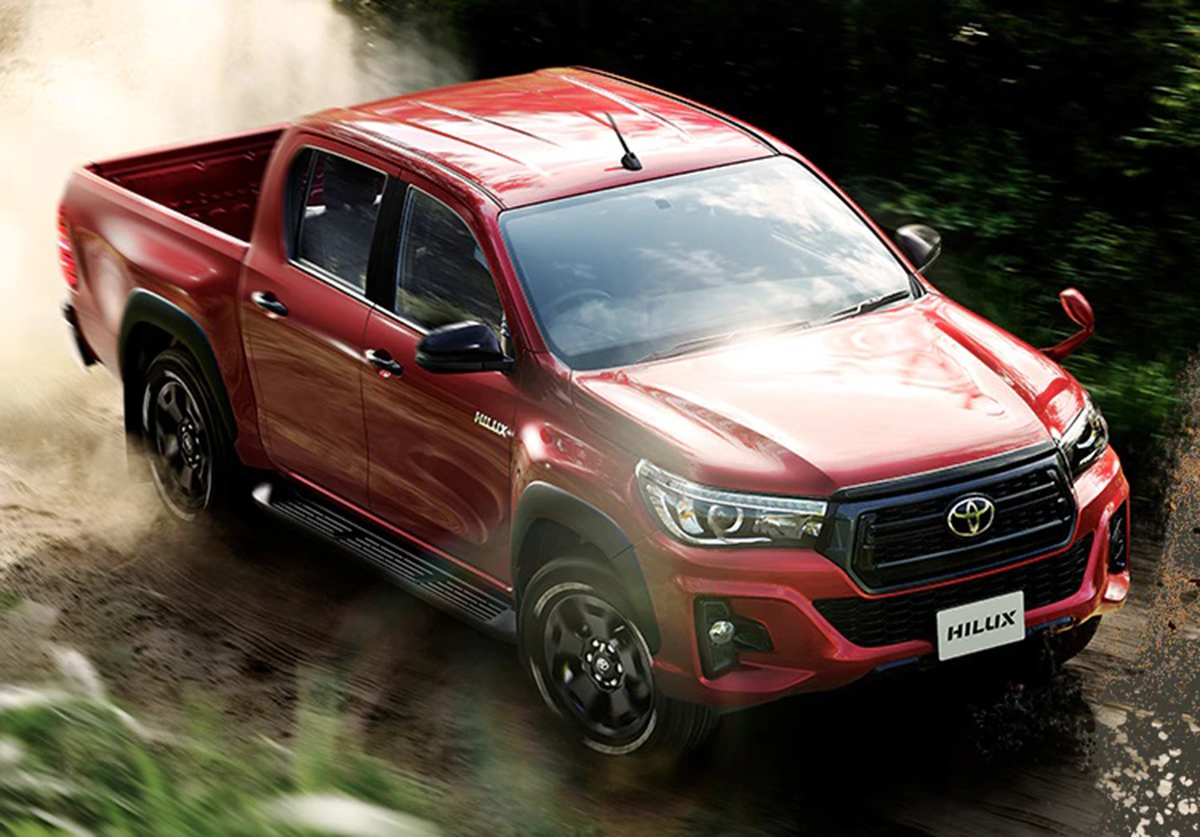 How much for this package? If you like what you see, it'll set you back ¥4,034,800—that's around P1.9 million. Again, it isn't anything on the level of the Ford Ranger Raptor, but it'd be a nice addition to the brand's local lineup, we think. Agree?