Nissan's electric crossover, the Ariya, is a bit sportier to drive than some of its peers, but really, you'll be drawn to it or repelled by it because of its looks. The Japanese carmaker has gone big on the idea of a clear and simple Japanese design identity—inside as well as out.
Nissan made a bold early start with electric cars. The Leaf has been around for well over a decade, got the world used to the idea of an affordable realistic EV, and has sold well over half a million. And then...a whole lot of not much.
Still, the Ariya is a big step ahead from the Leaf. It has an all-new EV platform, and unlike the Leaf, it has liquid cooling of the batteries, meaning much faster charging without toasting itself. To take advantage, it has a CCS connector so it has access to higher-power chargers. It switches to all-coil motors, for better high-speed efficiency and freedom from rare-earth metals.
ADVERTISEMENT - CONTINUE READING BELOW ↓
The same entrails will also put to use again as the new Leaf, previewed last year by a concept called Chill-Out. Well, the Leaf never was too exciting.
The Ariya is about the size of the Tesla Model Y, the VW Group's ID.4 and Q4 e-Tron mob, the Kia EV6, the Hyundai Ioniq 5, or the Volvo C40 Recharge. But not as wide as some of those, which helps in narrow roads. The Ford Mustang Mach-E is bigger, but barely more expensive. Oh.
We're obliged to stress that the car we drove is a late prototype, with the smaller of the two battery options and single-motor drive. This review will be updated when we've driven full-production samples and other models.
What's the range?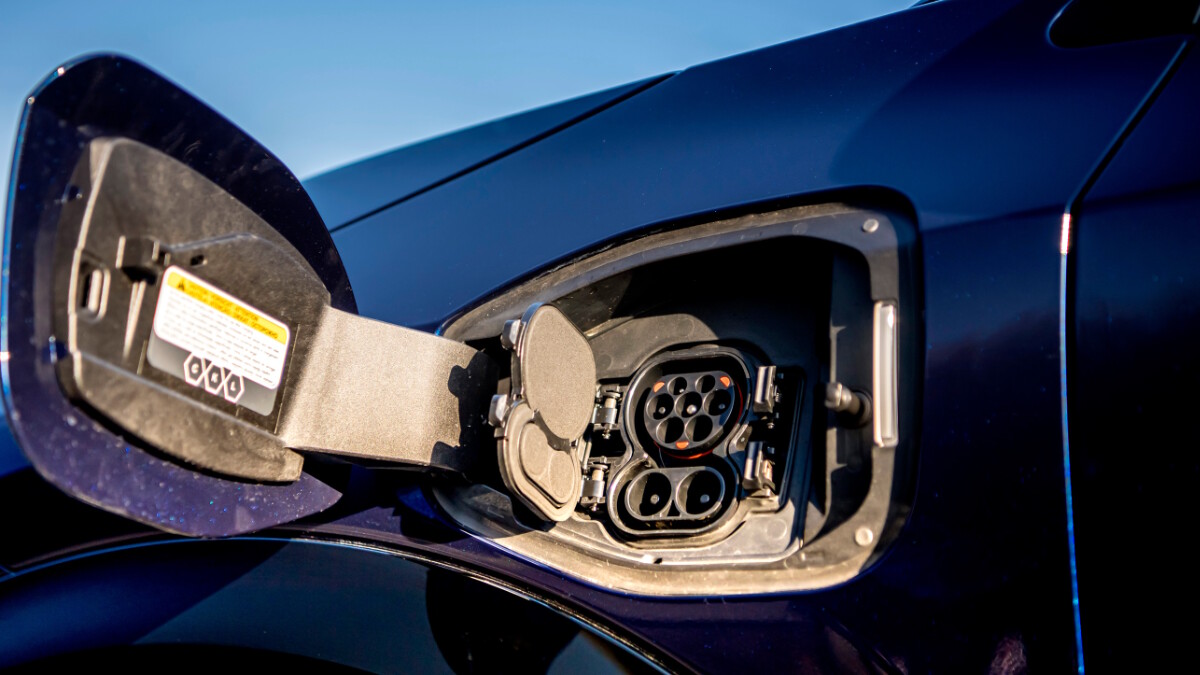 Range means two things, so we'll answer both. The range as in 'lineup of versions' starts with a front-drive 217hp job with a 63kWh battery. Next, the same with an 87kWh battery, which passes higher current to allow a 242hp motor output. But because it has a heavier battery, the performance is almost exactly the same—7.5sec to 100kph.
ADVERTISEMENT - CONTINUE READING BELOW ↓
Recommended Videos
You can also have the bigger battery with all-wheel drive, a torque-vectored system called e-4ORCE, which none of us will ever remember how to spell. That has two available outputs, 306hp and 394hp, the last of which does 0-100kph in 5.1sec. Those battery capacities are usable, net, figures.
So, with various trim options that gives a price spread of £41,845 (P2.89 million) to £58,440 (P4.03 million).
The other meaning of range, the WLTP measured distance from charged-up to grinding-to-a-halt, is about 400km for the smaller battery, and 505km for the bigger with FWD. Adding 4WD cuts a few kilometers off that. The fastest motors lose even more range, down to little more than 410km with the big battery. All these numbers are provisional as it's still a prototype, but it won't vary much.
What is this Japanese design of which you speak?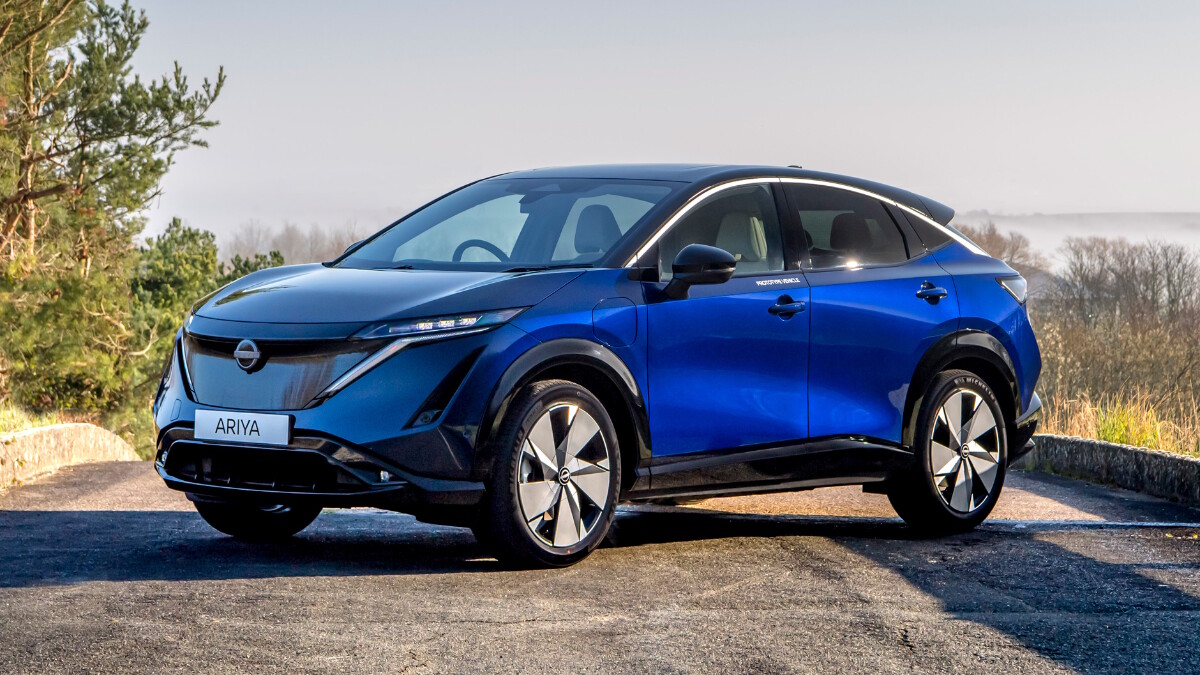 On the outside, it's simple, with few folds, creases, or slashes. Just one, really—a 'horizon line,' a subtle crease that circumnavigates the car, beginning below the ultra-shallow LED headlights, back along the sides, and around above the single-strip rear lights. The sides themselves are hollow, which perhaps makes it look a little gawky. Proportions are good, though: wheels at the corners.
ADVERTISEMENT - CONTINUE READING BELOW ↓
At the front, a plastic panel houses the sensors, with an ancient Japanese kumiko woodworking pattern, which allows the beams to pass through.
Inside, it's wonderfully reduced. The main novelty is that switchgear symbols shine through the wood veneer. Well, it would be a novelty, but the Ariya came on sale late and the BMW iX beat it.
On the road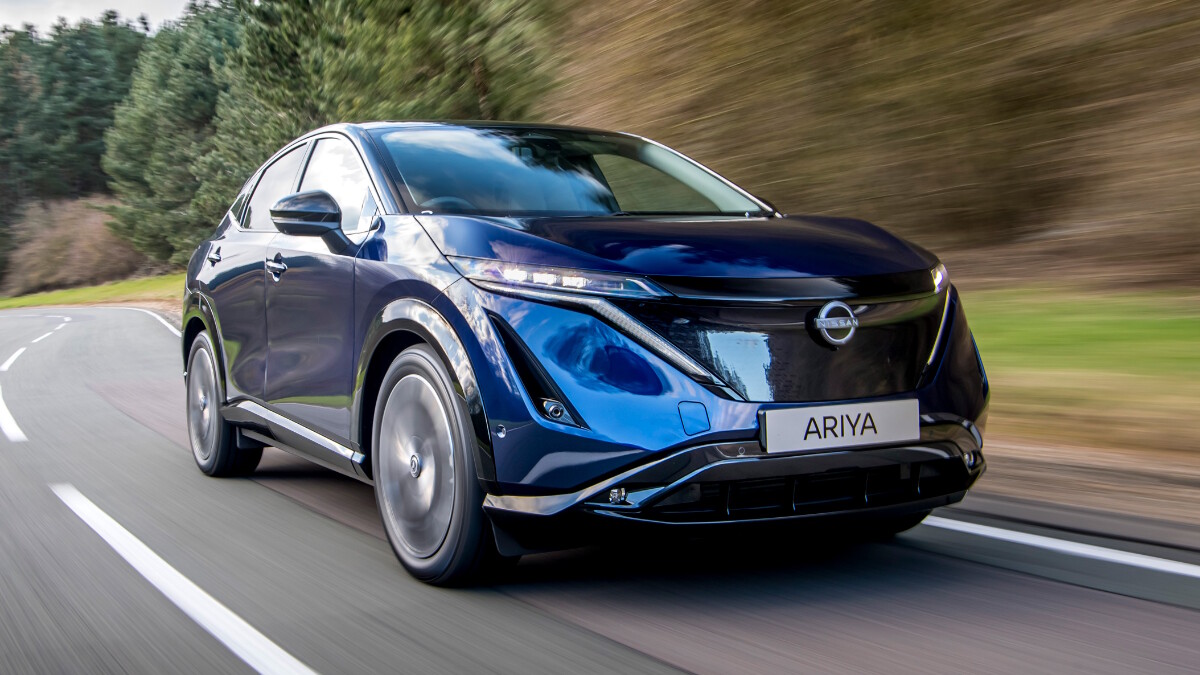 Nissan says the high-power one, with its torque vectoring, has genes of a GT-R. Like a macaque has genes of a Top Gear car reviewer, we suspect. But anyway, this is a coupe-crossover, so it's supposed to drive sportily. And on the basis of the front-driver, it certainly has more pep than some of its lumbering rivals, changing direction with moderate enthusiasm. You pay in a slightly firm ride, but that's okay. Less okay is its tendency to clang noisily into sharp ridges and potholes. Still, the suspension and the tires are quiet at a cruise.
We were in the cheapest powertrain—small battery, front-driven. It means acceleration that's less in absolute terms than, say, a 2.0-liter non-sporty gasoline crossover, but the point is as with any EV, it's always there for you. No waiting for turbo boost or downshift. So it's adequate unless you're being ambitious up hills.
The brake pedal is nice and progressive, the regeneration and friction blending seamlessly. You can also switch to e-Pedal drive, Nissan's system where lifting off the accelerator will bring in the friction if there's not enough regen. It's relaxing in town driving, as you don't have to shuffle your foot.
That means better range, right?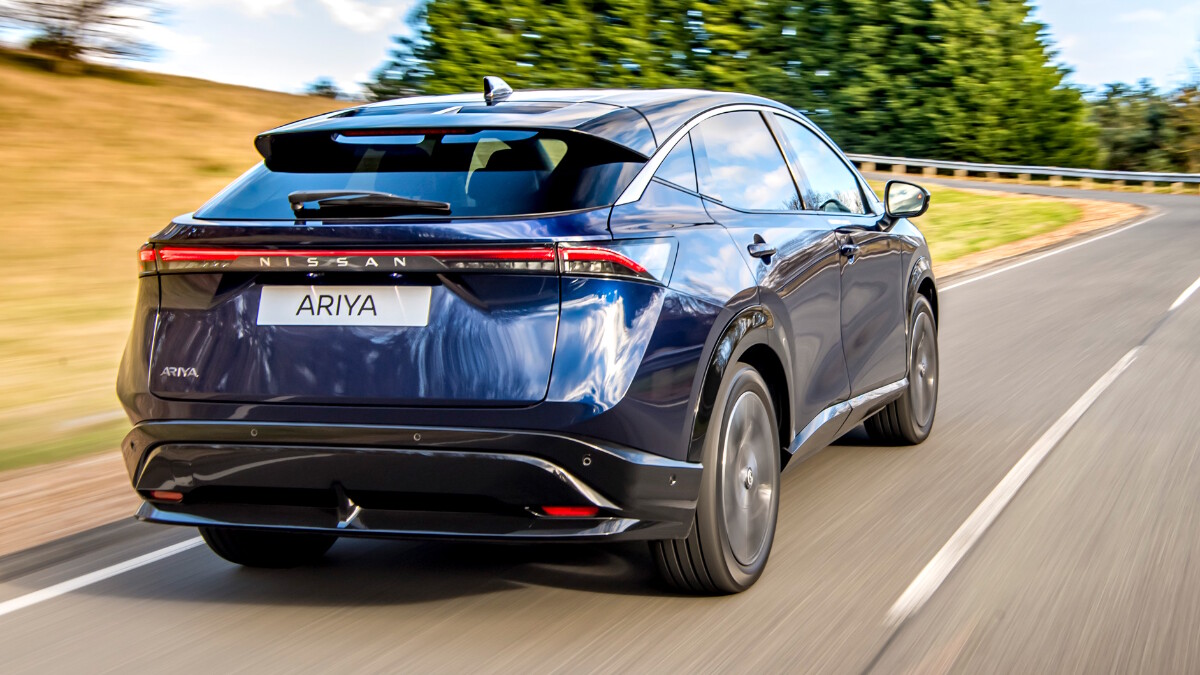 Nope. As with any other EV, neither max regeneration nor e-Pedal will give you any more miles to play with: They're just different ways of accessing the same retardation. Even in coasting mode, pressing the brake pedal starts by giving regen, and then when that's used up, it brings the pads onto the discs.
ADVERTISEMENT - CONTINUE READING BELOW ↓
The steering is progressively weighted in the normal Drive mode, and accurate. Sports mode has an inconsistent weighting. Neither has any feel for the tire grip, but that's par for this kind of car. Still, there's good traction, and it resists understeer unless you heave it into a tight bend, where you suddenly feel the Ariya's mass. In faster corners, it's got quite a nice, neutral feel. On a highway, it sits stable and true.
The bigger-battery one can tow a 1,500kg braked trailer, which is unusual for an EV. Can't imagine what that does to your range, though.
Noted. Is it comfy?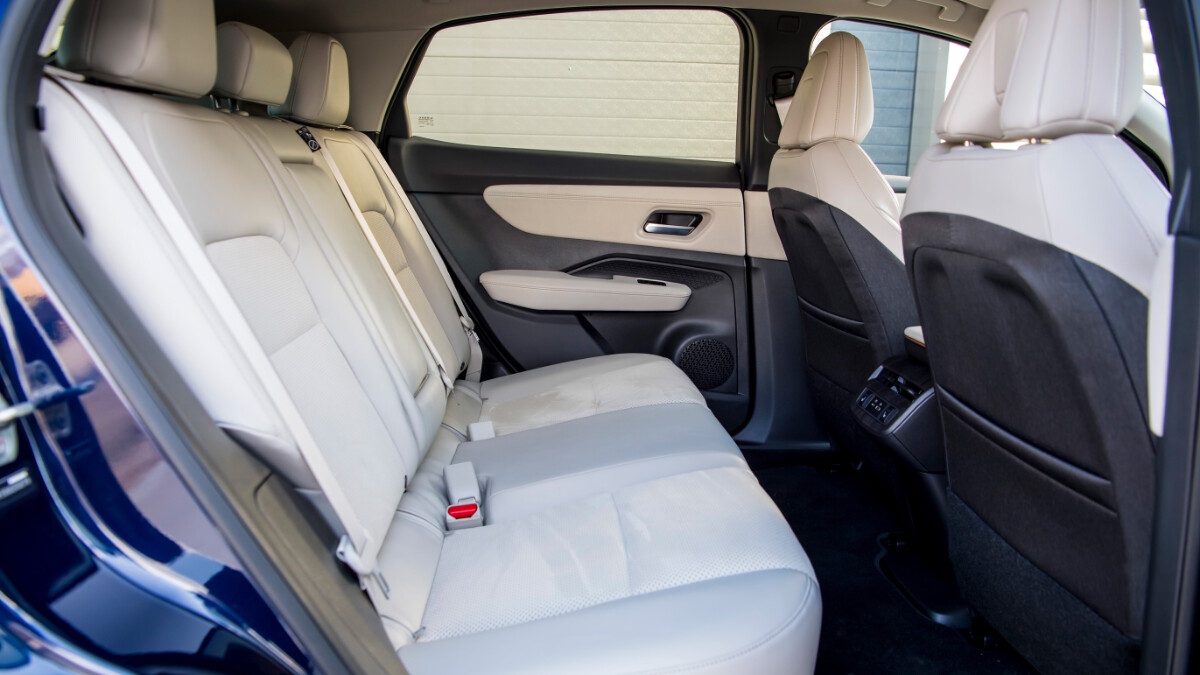 The ride is fairly taut, with a bit of high-frequency spring. It copes well with most undulations, and the tires are normally quiet. But it doesn't like sharp ridges or potholes.
Nissan pioneered Level 2 driver assist with the ProPilot system, and it's fitted as standard. Works well, keeping the car in lane and following the vehicle in front. New tweaks include capacitive sensors in the steering wheel, so it knows your hands are on—no need to give a little "I'm here" twitch every 15 seconds or so.
That's a relief.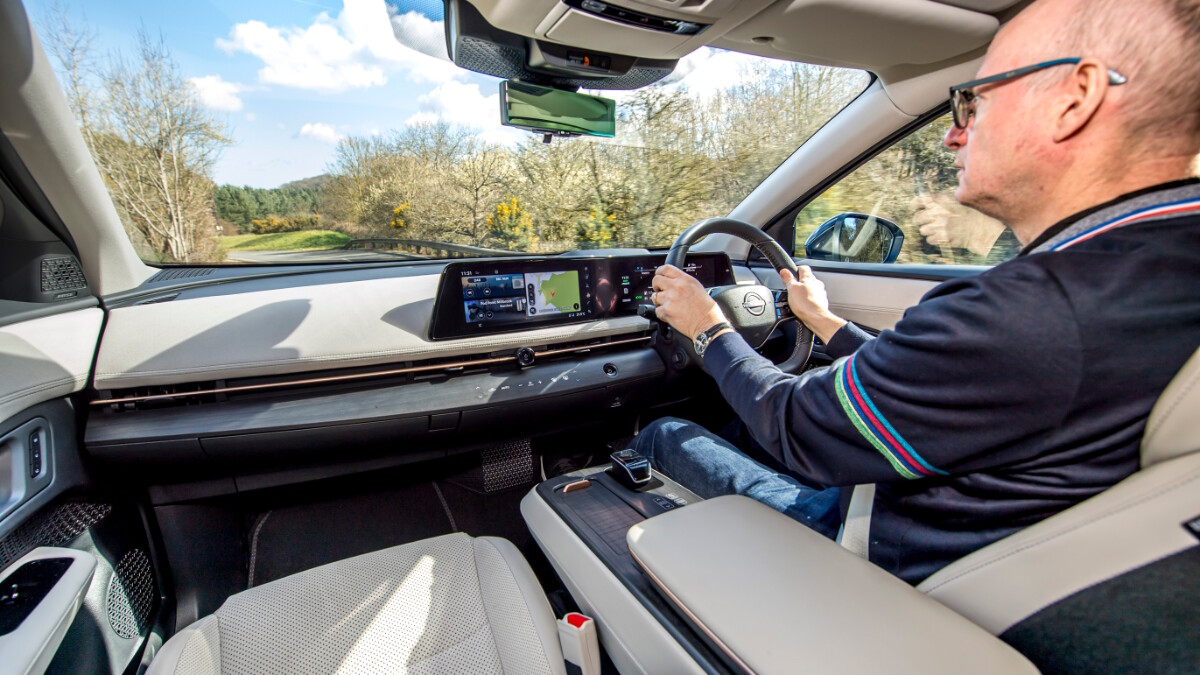 Indeed. Also, the steering assistance is calibrated more naturally: If you're in the middle lane overtaking a truck, it will move slightly to the right to keep further away from the truck. The car will slow down when the navigation knows a sharper curve is coming up.
Talking of long journeys the DC intake is a reasonably brisk 130kW, well able to take advantage of 150kW chargers.
The base car charges at 7kW on home AC or public points, which means flat to full overnight. But you'd never go quite flat. With the bigger battery, that will take 13 hours. And anyway, the big battery also comes with a 22kW on-board charger, cutting it to about four hours on a public three-phase AC socket.
ADVERTISEMENT - CONTINUE READING BELOW ↓
On the inside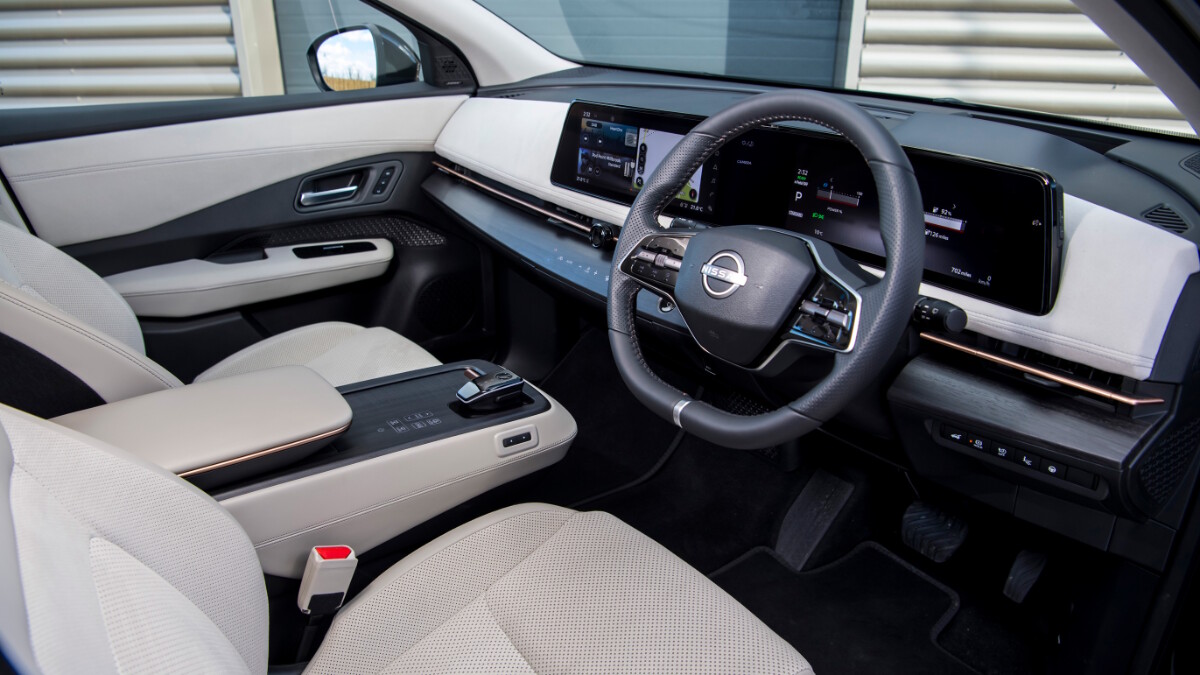 The dash is a simple affair, a layered cake. Big screens stand proud. They rest on a band of cloth, and below are a line of vents, and below that, the veneer that carries climate switchgear. The whole thing is slim, architectural, and high-quality.
These switches, and some others on the center console, are the ones lit through the veneer. They give a little haptic click when your finger presses. It's much easier than a touchscreen. Not that there's much wrong with the Ariya's screen. It's big and versatile.
A big head-up display—available on all, but an option on the base model—augments the driver screen.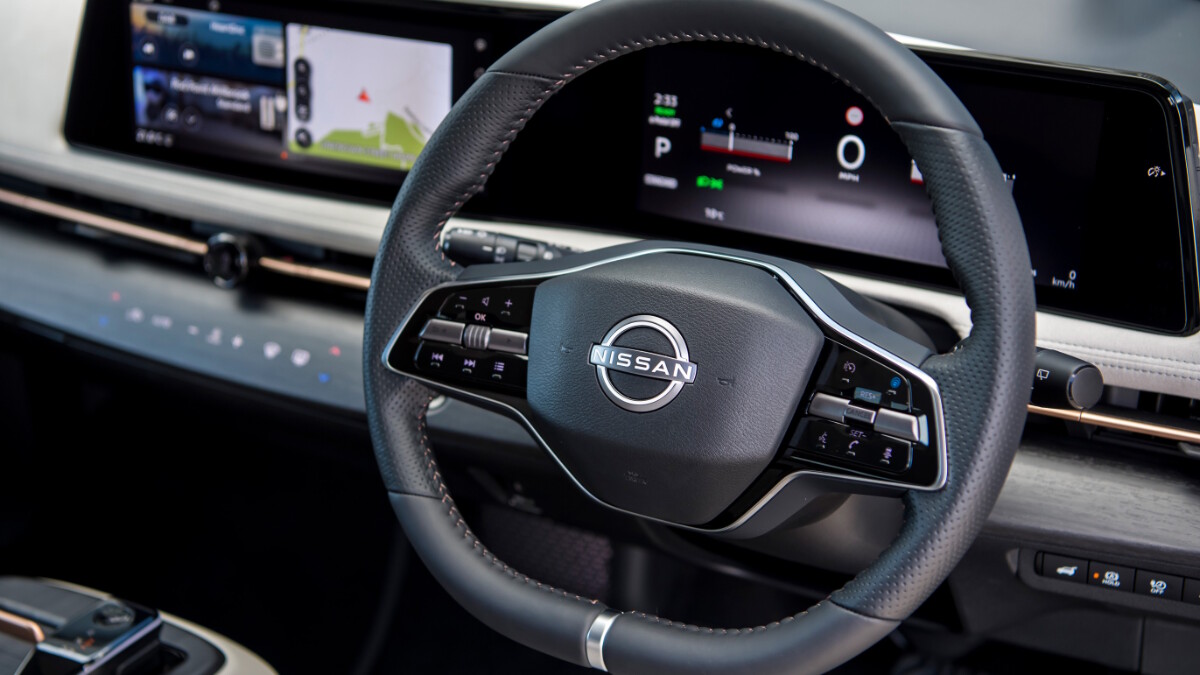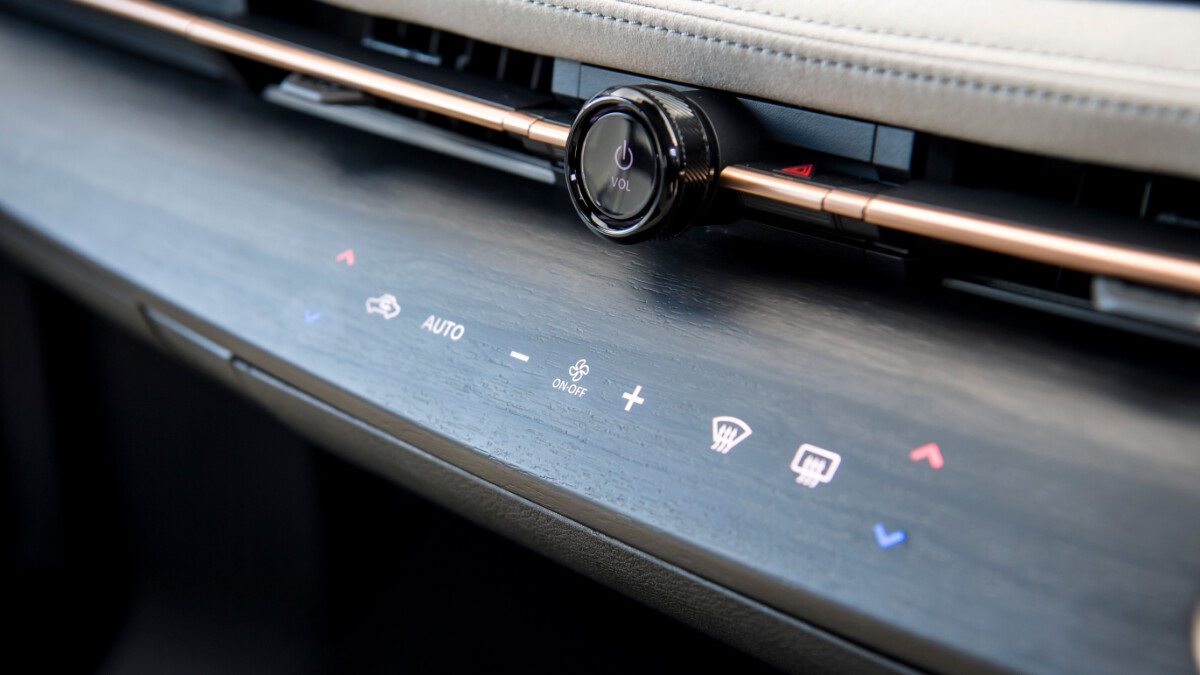 Between the front seats is a console/armrest that slides back and forth under motor power. It holds lots of stuff, but can wobble a bit if you hit a bump halfway round a bend. There's another glovebox-type drawer below the central screen. It too opens by motor propulsion. So, loads of storage all in.
In front of that is a flat floor. It makes the place seem roomy, but lets junk lying in the passenger footwell slither across to the right in a briskly taken left-hander, ending up among the pedals.
ADVERTISEMENT - CONTINUE READING BELOW ↓
Acres of backseat room for three people comes courtesy of the long wheelbase and flat floor. The cargo area is big and has useful underfloor space in the FWD version. Mind you, the charge cable will be there, because there's no frunk.
Final thoughts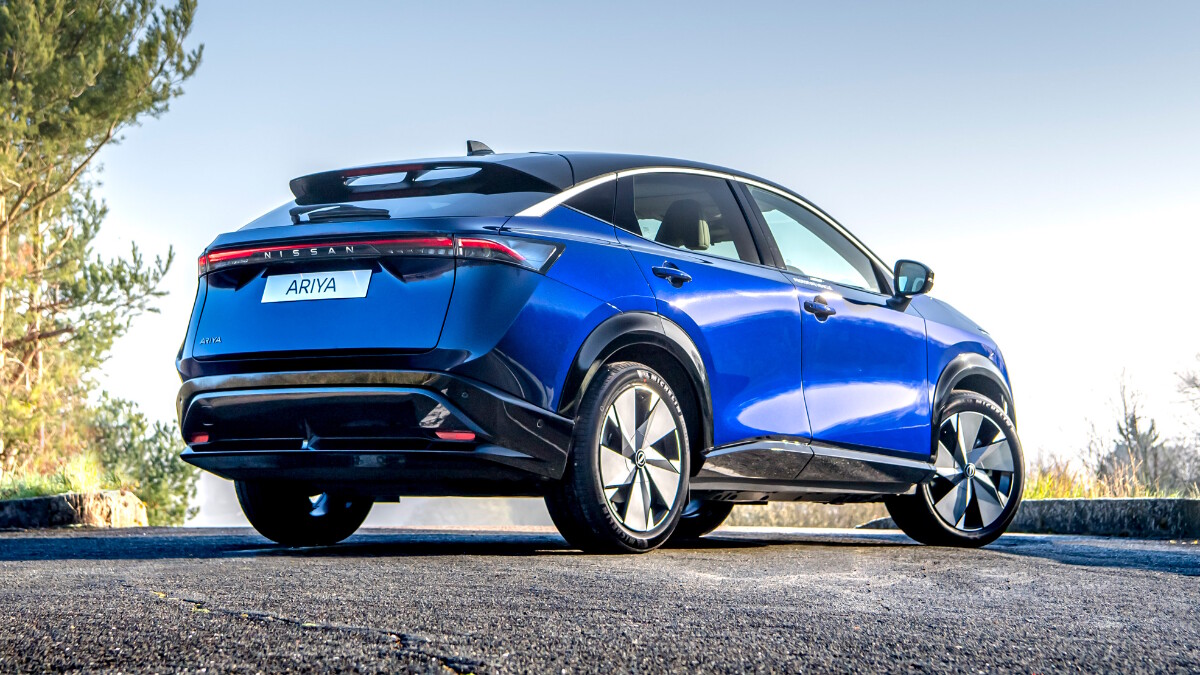 The Ariya's misfortune is to have arrived nearly a year later than planned, on account of the global microchip shortage, so it doesn't really bring much in the way of new tech.
Neither is it conspicuously good value by the simple EV ratio of range versus sticker price. But at least it's well-equipped. Especially with the stuff EV buyers don't know they need until they don't have it—a heat pump, heated seats, and steering wheel.
Likely, there will be people who have been waiting for the Ariya because they trust Nissan as an EV maker, and want a piece of the Leaf's unimpeachable reliability.
We're now at the point where there's plenty of choice in electric crossovers, and it becomes a design and styling play. If you like the look of the Nissan, and especially its interior, go right ahead.
More photos of the Nissan Ariya: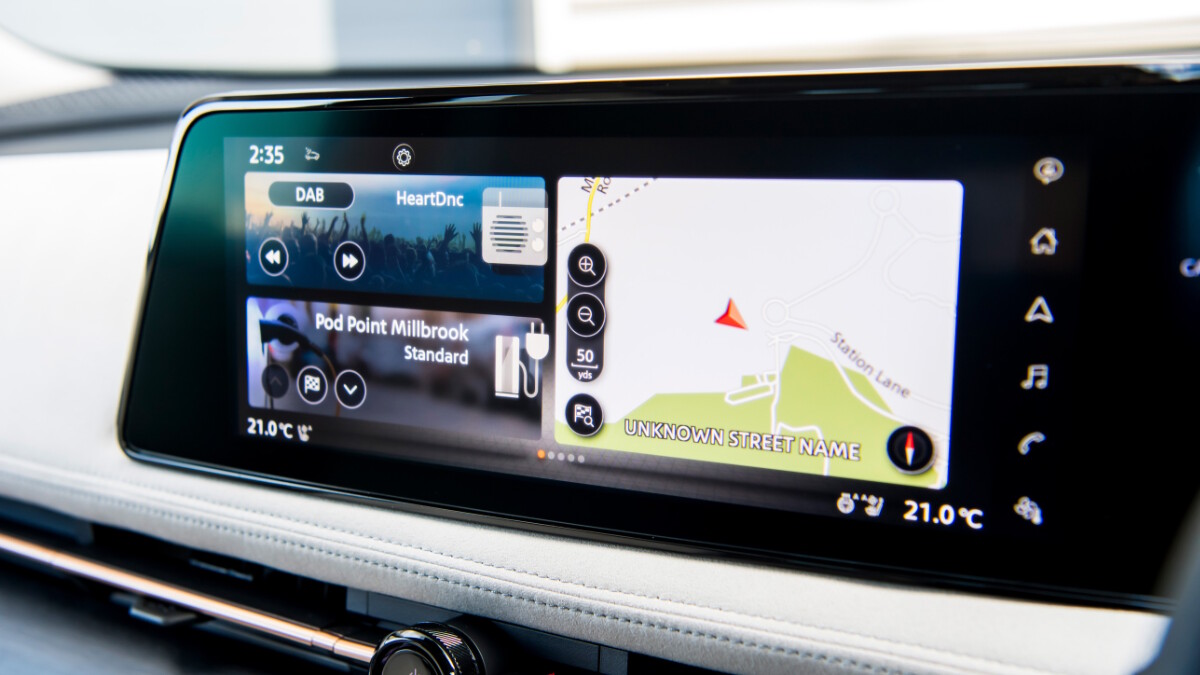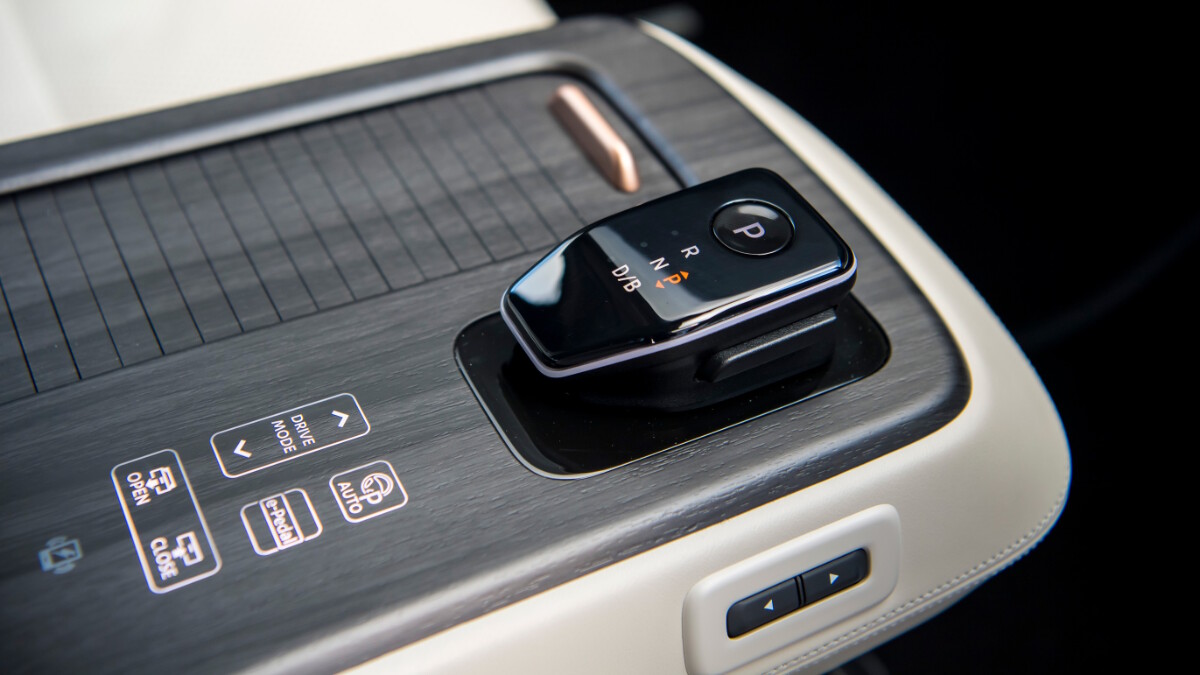 ADVERTISEMENT - CONTINUE READING BELOW ↓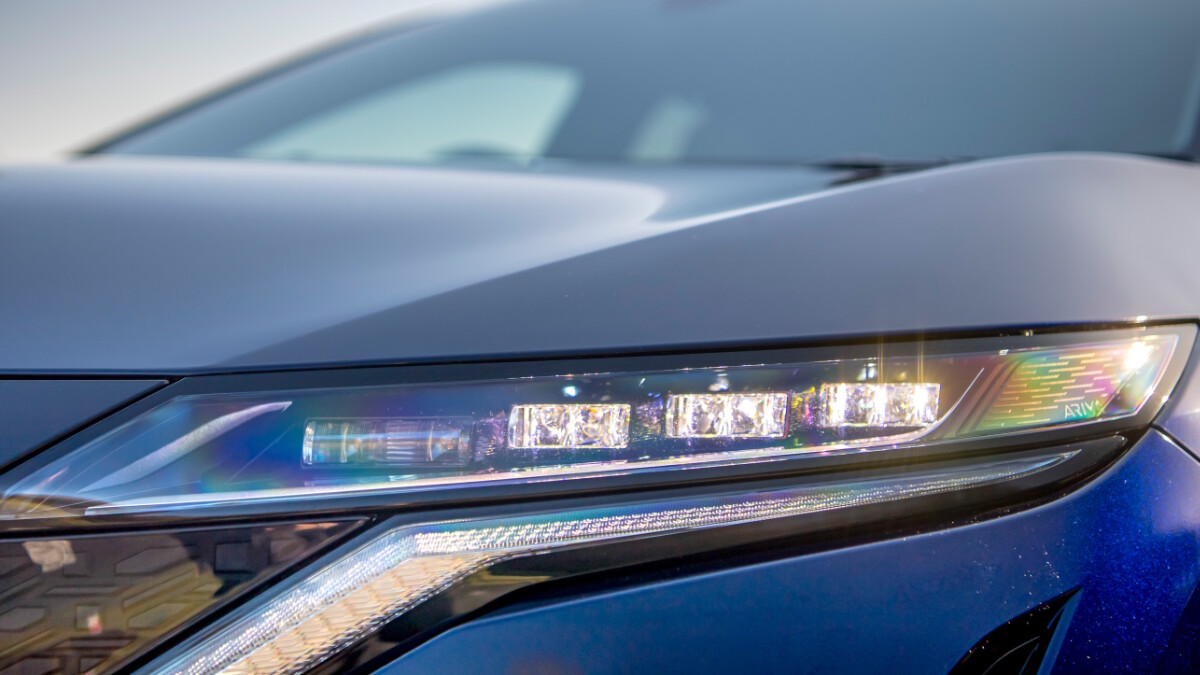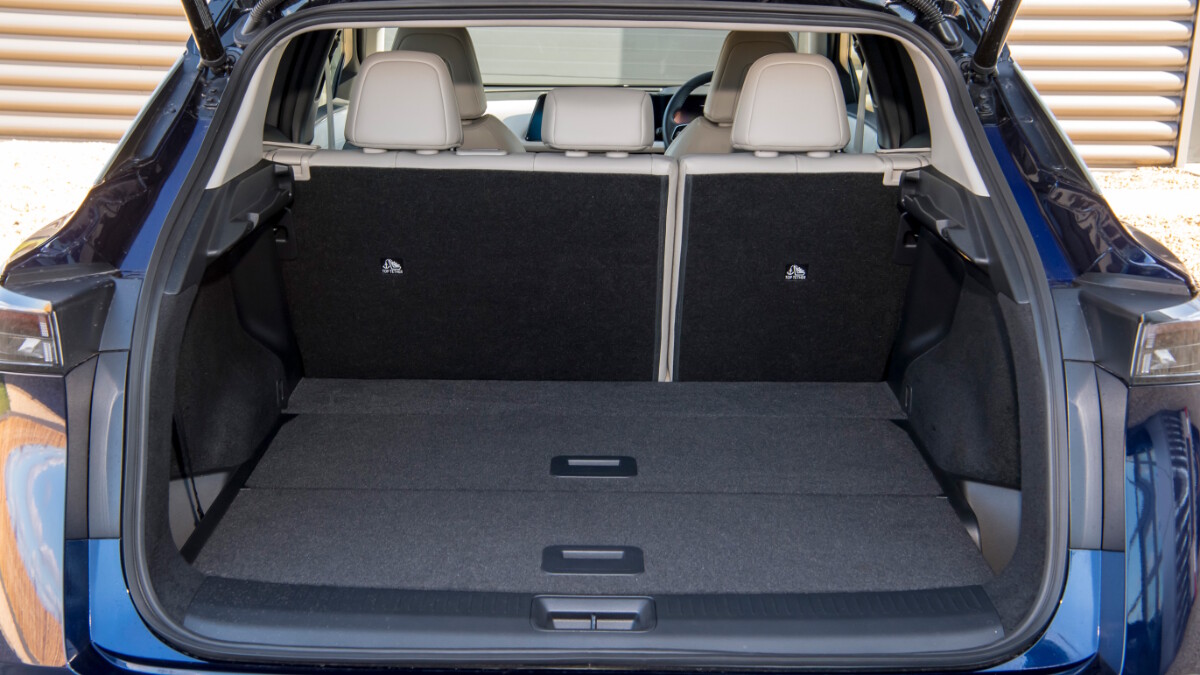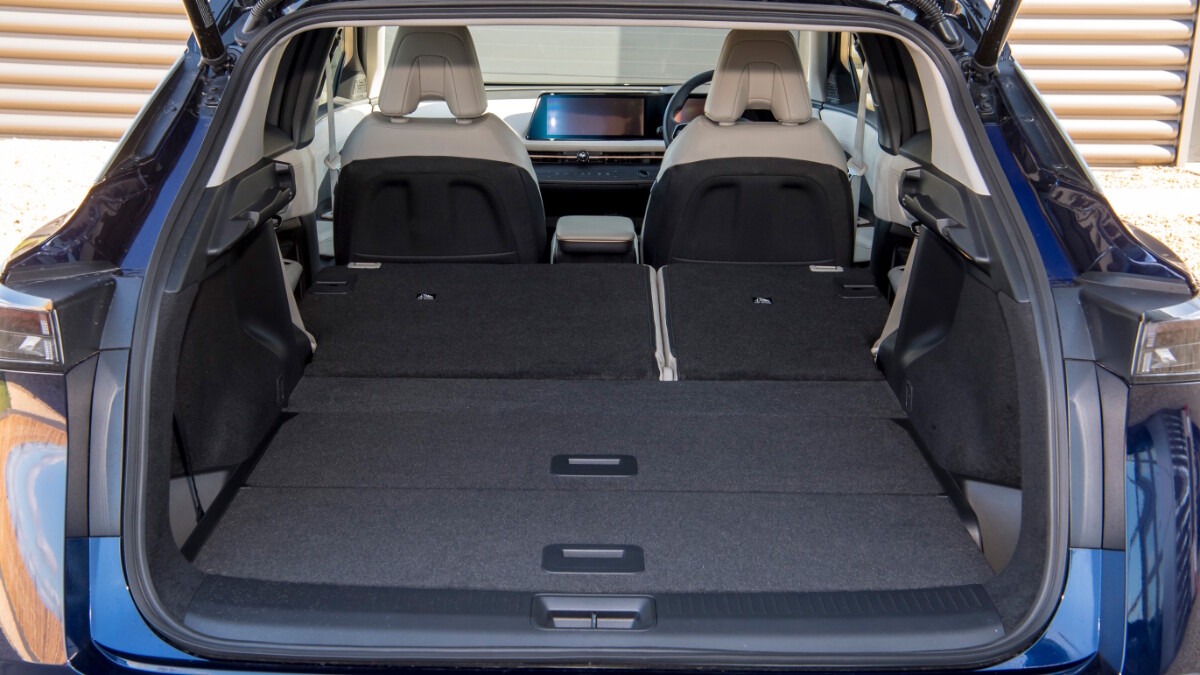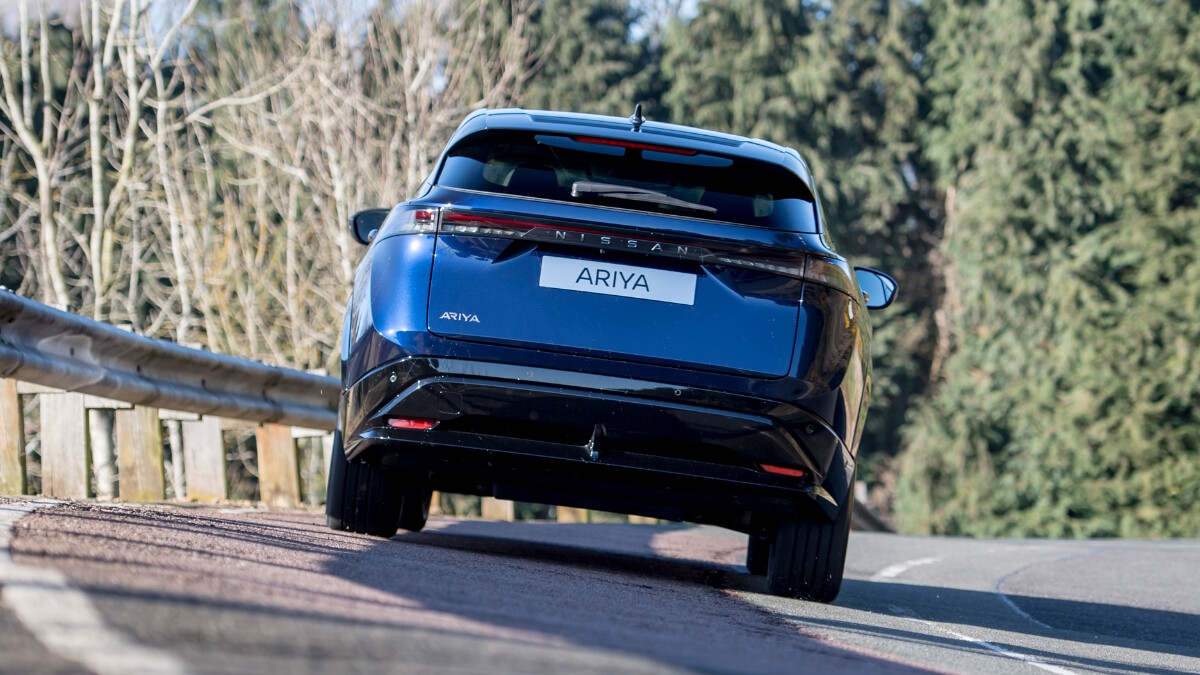 NOTE: This article first appeared on TopGear.com. Minor edits have been made.