1) Lamborghini Athon
In 1980, Lamborghini wasn't in a good way, in so far as it didn't really have any money. To show its support for the Raging Bull, Bertone brought this thing to that year's Turin Motor Show. Based on a Silhouette, and retaining its 260hp 3.0-liter V8 and manual gearbox, the Athon was named for the Egyptian cult of the sun. Appropriate, given it has no roof to speak of.
Of course it never made production—it wouldn't be in this gallery if it had—but the sole, fully-functioning show car survives. RM Sotheby's sold it for just under €350,000 back in 2011. Other notable Lambo concepts of the '80s include the four-door Portofino (a lengthened Jalpa with a Chrysler-designed body, shown just after the American company took ownership of Lambo in 1987), the V12-engined Genesis MPV, and the V10 P140.
ADVERTISEMENT - CONTINUE READING BELOW ↓
2) Aston Martin Bulldog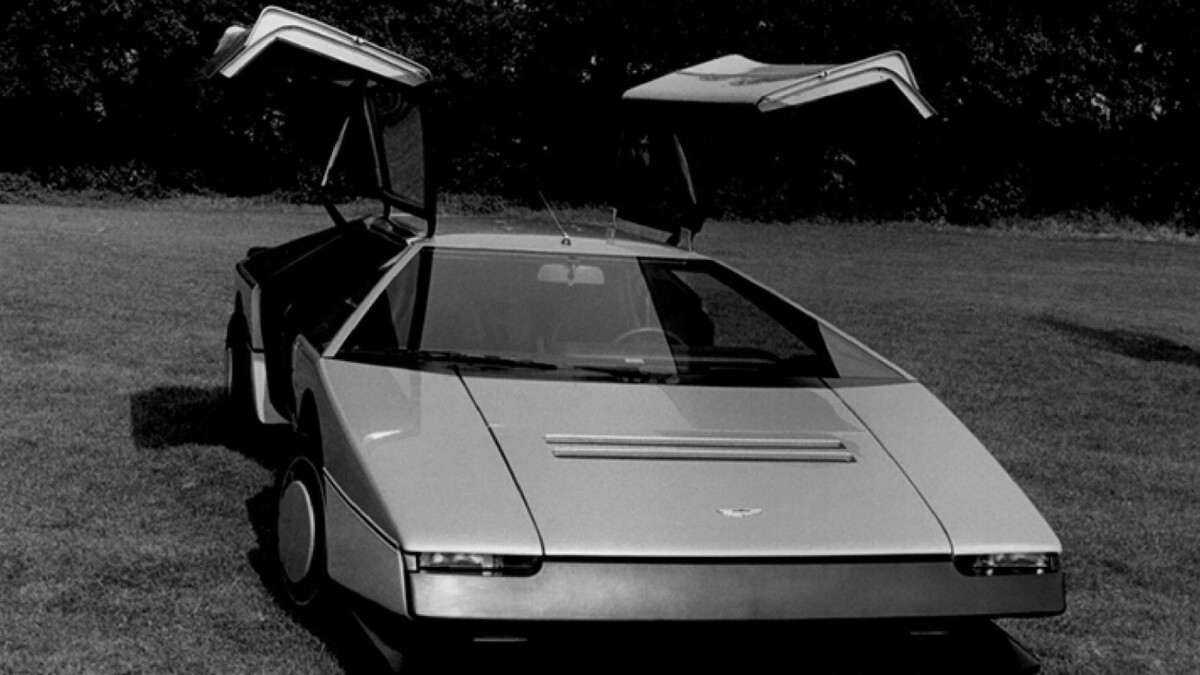 Built in 1979 but not unveiled until 1980, the ludicrous Bulldog was styled by the same chap that did the Lagonda sedan. The aim was to hit 200mph or over 320kph, and with an (allegedly) 700hp 5.3-liter twin-turbocharged V8 and such wedge-tastic styling, the Bulldog should have had no trouble getting there. Its theoretical top speed was apparently 381kph, which would have made it way, way quicker than anything else at the time.
A small-scale production run was reportedly considered, but the project was canned in 1981 and the only car sold to a Middle Eastern prince.
The Bulldog lives—though it's sprouted wing mirrors and changed color since 1980. It's currently in the midst of an 18-month restoration. Once it's done, the team behind the project plans to finally take the Bulldog to over 320kph. Aston 'only' ever took it 309kph back in the day. Pfft.
ADVERTISEMENT - CONTINUE READING BELOW ↓
Recommended Videos
3) Chevrolet Corvette Indy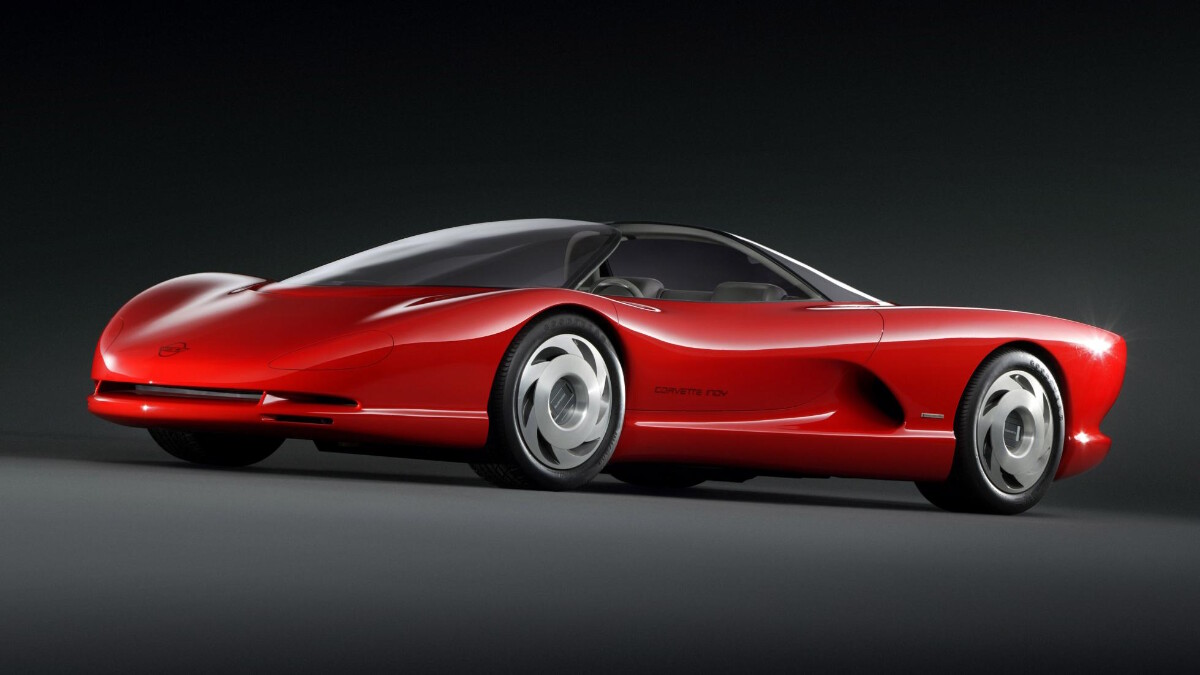 Chevrolet was toying with the idea of doing a mid-engined Corvette long before today's C8. Long before it revealed the Corvette Indy Concept at the 1986 Detroit Motor Show, in fact.
The original concept had an actual twin-turbocharged IndyCar engine apparently good for over 600hp (hence, Corvette 'Indy'), though the working prototypes that came later were powered by a Lotus-developed 5.7-liter V8 (that would later make production in the Corvette ZR1). The Indy had a kevlar/carbon body, an interior dominated by CRT screens, all-wheel drive, and all-wheel steering plus active suspension nicked from Lotus (which GM owned at the time).
The ultimate version of the Indy—the 650hp twin-turbo 362kph CERV III—arrived in 1990, and was supposedly developed almost to the point Chevy could have put it into production. Though reportedly all the tech involved meant it would've cost over $300,000. Ouch.
ADVERTISEMENT - CONTINUE READING BELOW ↓
4) Ferrari Mythos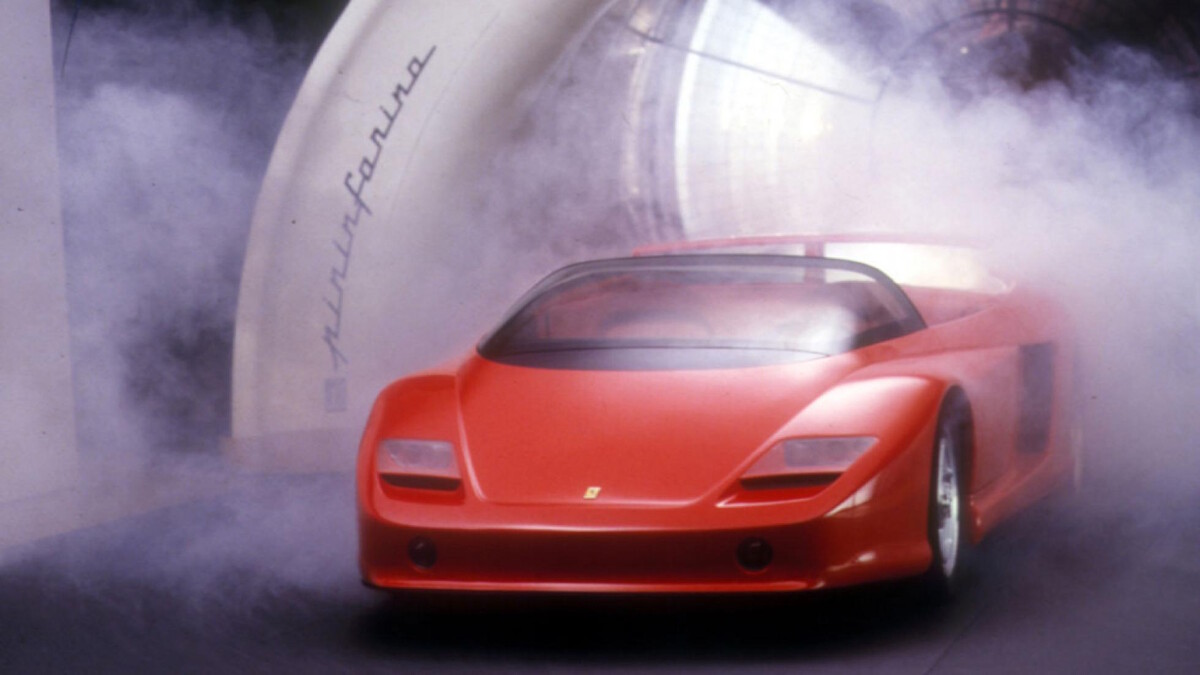 This Mythos made waves at the Tokyo Motor Show in 1989. Effectively a rebodied Testarossa, complete with the donor car's flat-12 engine and manual gearbox, it was styled by Pininfarina and made from cutting-edge composite materials. Elements of its styling would live on in the F50, which was launched six years later.
The original concept was eventually sold to a Japanese collector, but the Sultan of Brunei (and his checkbook) apparently managed to convince Pininfarina to build him two more all of his own.
Another '80s Ferrari concept worth mentioning is the Pinin—a four-door Ferrari built to celebrate Pininfarina's 50th birthday. Didn't make production, sadly, but remains the only four-door Ferrari ever built. At least until the company's first SUV shows up, and providing you ignore all the Sultan's special 456s.
5) Ford Maya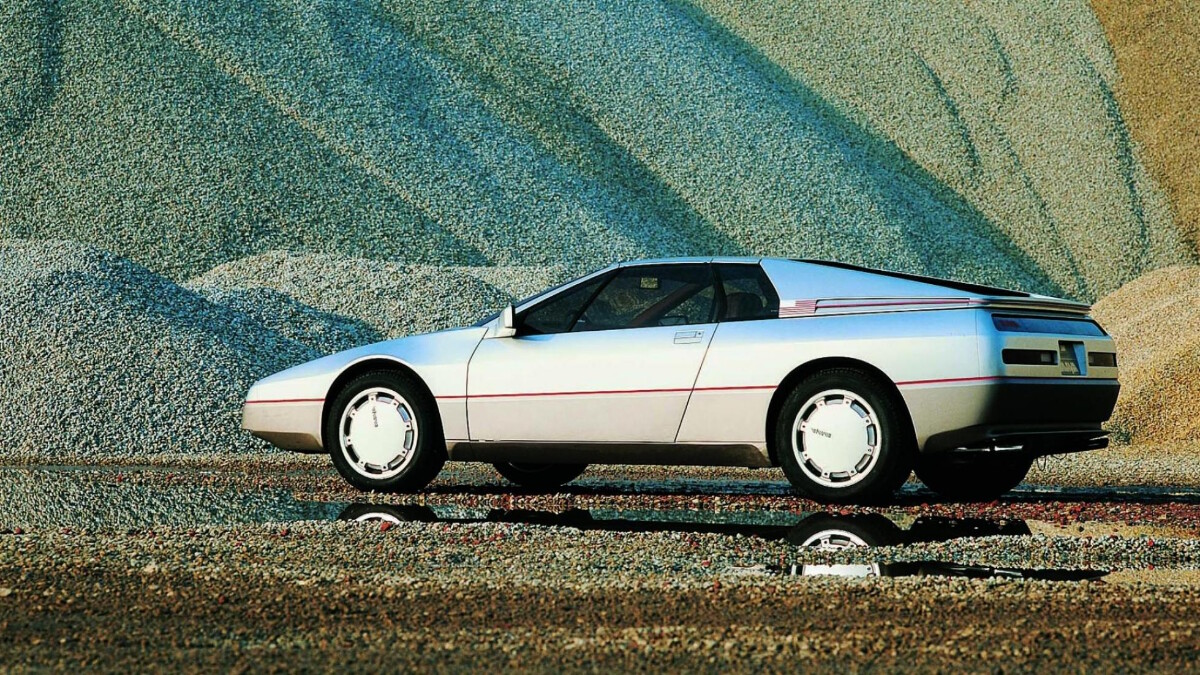 Okay, the Ford Maya isn't technically a supercar. But the engine is in the middle and it was styled by an Italian (ever heard of a Mr. Giugiaro?), and that's good enough for us. Besides, the idea behind the Maya, which was revealed in 1984, was apparently to create a "mass-market exotic" car that could be built in relatively large numbers (up to 50 a day).
Power was to come from a 250hp V6 codeveloped with Yamaha; it would be mounted midship and drive the rear wheels through a five-speed manual. The Maya was practical, too, with plenty of luggage space and room for even the tallest drivers.
But it wasn't meant to be—after a couple more versions that perfected the formula, the Maya II ES and EM, Ford's mid-engined everyday supercar project, bit the big one. Sad times.
6) Lotus Etna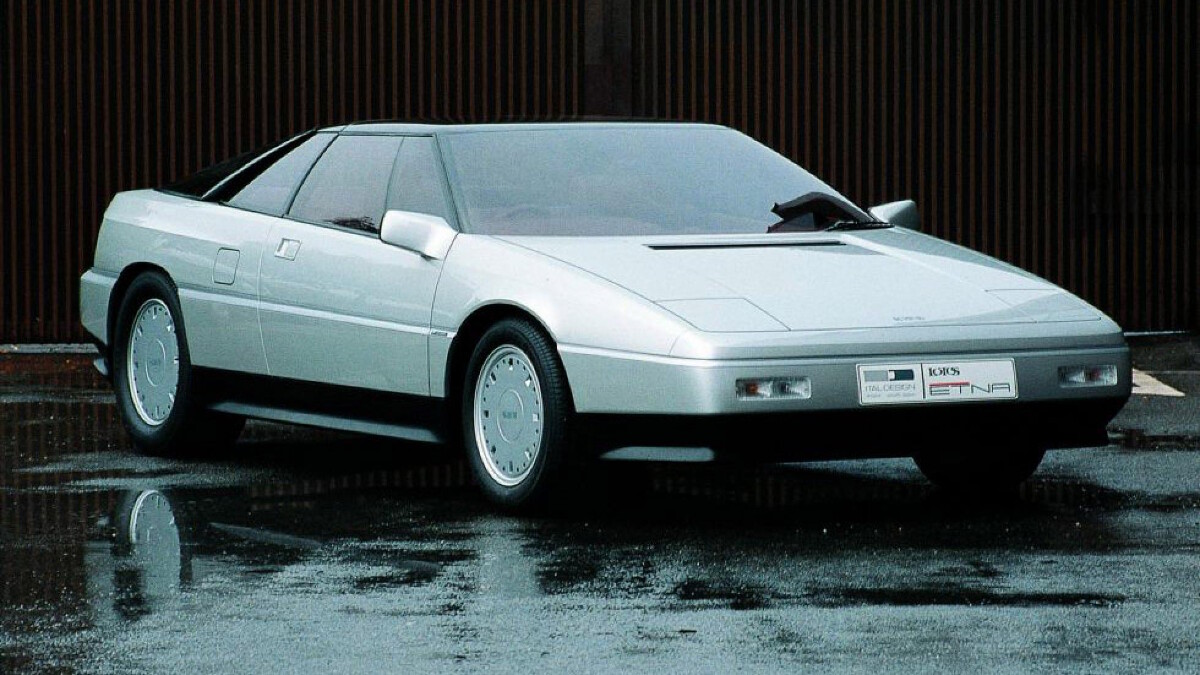 ADVERTISEMENT - CONTINUE READING BELOW ↓
No prizes for guessing who designed the Etna. Yep, like the Ford Maya, the Etna was the work of Giorgetto Giugiaro at Italdesign. It was even displayed the same year as the Ford—1984.
More sophisticated, though. The concept car was little more than a model, but Lotus had planned to fit it with a brand-new V8 of its own design, active suspension developed by the company's F1 team, and much besides. Financial woes and the company's sale to GM ultimately killed the Etna, but happily, an enthusiast who bought the original model in the Noughties has been able to transform it into a working car.  
7) Buick Wildcat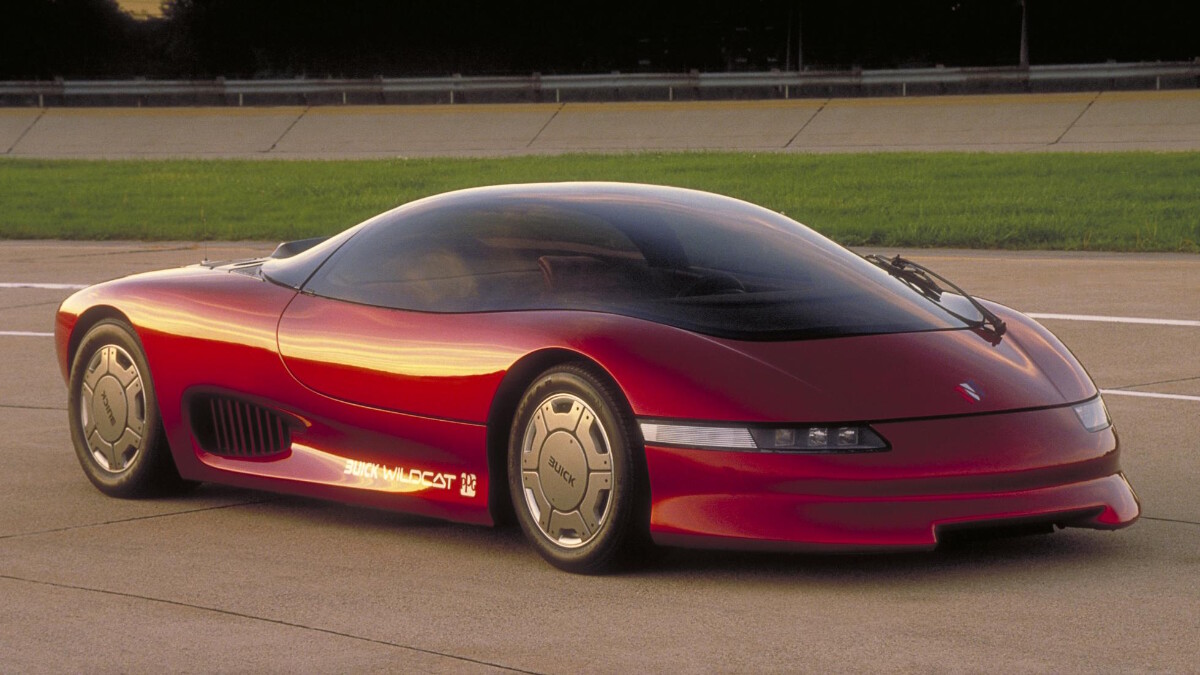 Remember Buick? Back in the '50s, it did a few concepts called Wildcat, then for 1985's SEMA show, it reprised the name for this mad supercar.
The original show car was just a model, but Buick did actually build one of these for testing. It had a 3.8-liter V6 developed by McLaren Engines (not that McLaren—McLaren Engines was set up in 1969 by Bruce McLaren to support his company's Can-Am & IndyCar efforts, and it's unrelated to the UK's McLaren Group), all-wheel drive, a four-speed auto, and a massive canopy in place of actual doors.
Honorable mention here to GM's other supercar concepts of the '80s—the Pontiac Banshee and Oldsmobile Aerotech. Just because they're not in this gallery doesn't mean they're not excellent.  
8) Porsche Panamericana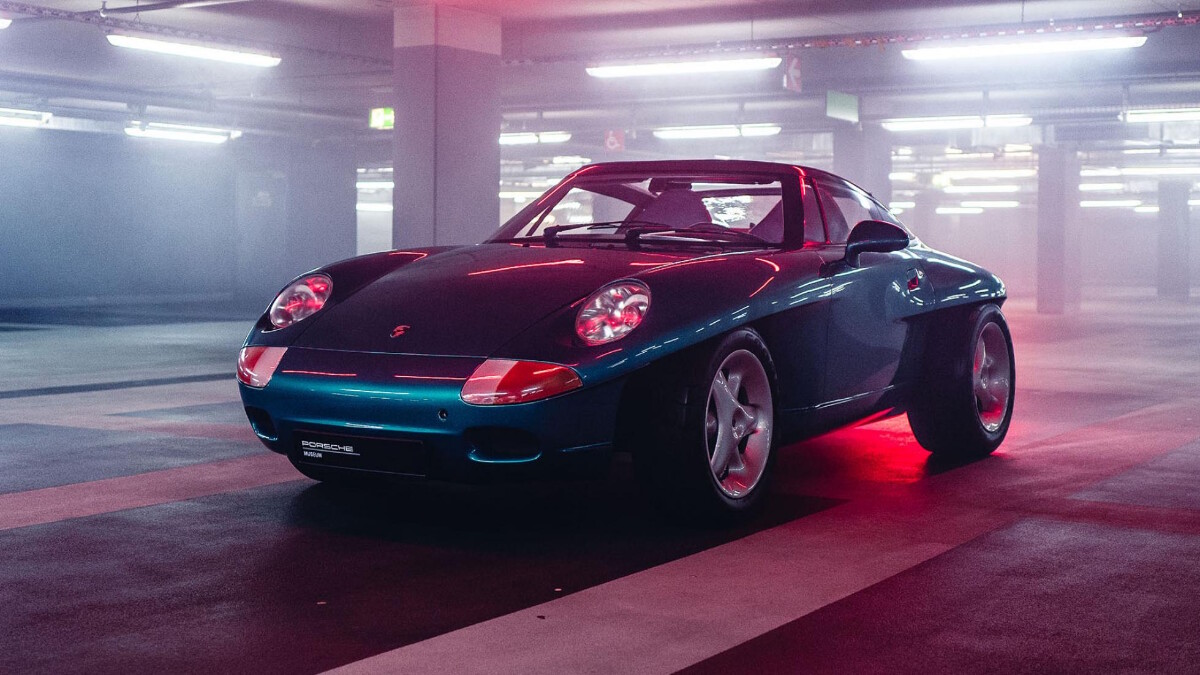 Not a supercar, but weird enough that we thought you'd want to see it, anyway. The especially odd Porsche Panamericana was Ferry Porsche's 80th birthday present. It was also an early look at future Porsches—styling touches seen first here later appeared on the 993-era 911 and Boxster. Not the cutaway wheel arches, though, which were supposed to give clearance for knobbly tires and long-travel suspension.
ADVERTISEMENT - CONTINUE READING BELOW ↓
Underneath the carbon body was a standard Porsche 964 Cabriolet, with the standard 250hp flat-six. Nil to 100kph in 5.8sec, in case you were wondering.
9) Peugeot Quasar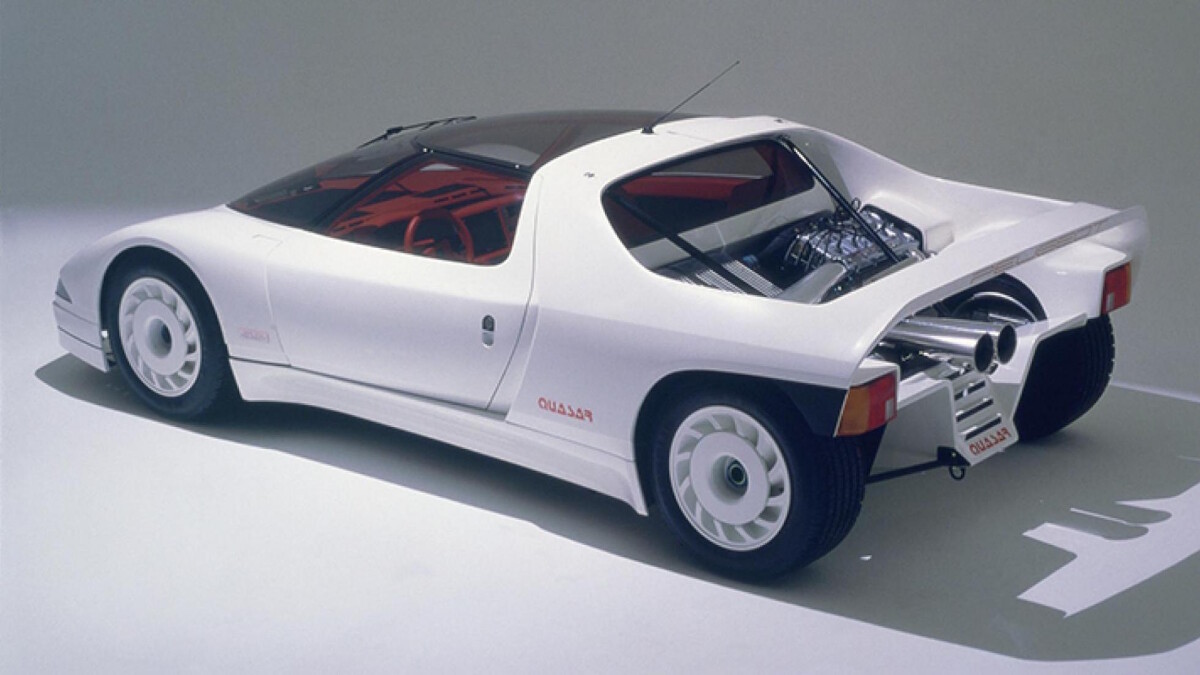 The 1984 Paris Motor Show yielded perhaps the coolest Peugeot ever—the Quasar Concept. The mid-engined, all-wheel-drive supercar was based on the mechanicals of the 205 T16 Group B rally car. The designers chose to leave the engine on display to highlight the concept's racing heritage.
The interior, trimmed entirely in red leather, featured a primitive infotainment system with a CRT screen built-in to the dashboard.
NOTE: This article first appeared on TopGear.com. Minor edits have been made.