What's Lexus, and when did it start making cars?
Lexus is a luxury car brand owned by Toyota. It was founded in the '80s, around the same time rivals Honda and Nissan were launching their Acura and Infiniti brands, respectively, in an attempt to make inroads into the premium-car sector.
Recognizing that the Toyota badge—then associated with cheap and cheerful cars—wouldn't cut it as an object of desire, chairman Dr. Eiji Toyoda assembled a team to "create a luxury car to challenge the very best" in 1983. Referred to internally as the 'Circle F' project and under the leadership of Ichiro Suzuki, the unit got to work developing a vehicle that could hold a fistful of candles to the best in the business.
And boy, did they do their homework. A team was deployed to the US to study the western way of life and understand what Americans wanted from their cars. A new V8 was developed. Three million miles of road testing were driven. Nearly 4,000 people were employed, and the total development spend was thought to have exceeded $1 billion.
ADVERTISEMENT - CONTINUE READING BELOW ↓
Then they had to come up with the brand itself. A list of 219 names included Vectre, Verone, Chaparel, Calibre, and Alexis, and it was the last of these that eventually morphed into Lexus. The new brand launched in 1989 with the LS400, and 3,000 examples were sold in the first month.
Fast-forward to the present day and Lexus is still going strong. It isn't the most exciting automotive brand in the world, but it has earned a reputation for reliability and customer satisfaction. And you can't really quibble with that.
Where are Lexus built, and how many does it build in a year?
Before you make a beeline for the comments section, yes, Lexus is apparently the plural of Lexus. Back to the question: Most Lexus are built in Toyota-owned factories in Japan, including Tahara, Yoshiwara, Kyushu, Miyata, and Motomachi. There are also assembly lines in Cambridge (the Canadian one, not the British one) and in Georgetown, USA.
ADVERTISEMENT - CONTINUE READING BELOW ↓
Recommended Videos
In 2020, Lexus sold 718,715 cars around the globe—a fall of 6% on the previous year that the company blamed on a certain crisis that begins with 'C' and ends with 'OVID-19'. The downturn was harshest in the company's home market, which fell by 21% on 2019 levels.
What cars does Lexus build?
A variety of vehicles, but as a luxury brand, it doesn't do smaller cars as the profit margins are tiny, and the idea of selling one with alcantara seats and a Harman Kardon sound system makes no sense, anyway.
The UX compact crossover is the smallest car in the Lexus lineup, and recently, it's been followed by the 300e, the brand's first electric car. Next up is the NX, another compact crossover but with a more premium job description and now—for the first time in a Lexus—the option of a plug-in hybrid powertrain. Then there's the ES midsize sedan, the RX large SUV (there's an even bigger RX L with seven seats), and a midsize coupe called the RC F.
ADVERTISEMENT - CONTINUE READING BELOW ↓
The LC coupe is the closest you'll get to a supercar with a Lexus badge on the front, and there's a droptop version in the form of the LC500 Convertible. Finally, there's the LS limo, which is the firm's flagship model and Japan's answer to the Mercedes-Benz S-Class.
What's the cheapest car Lexus builds, and what's the most expensive?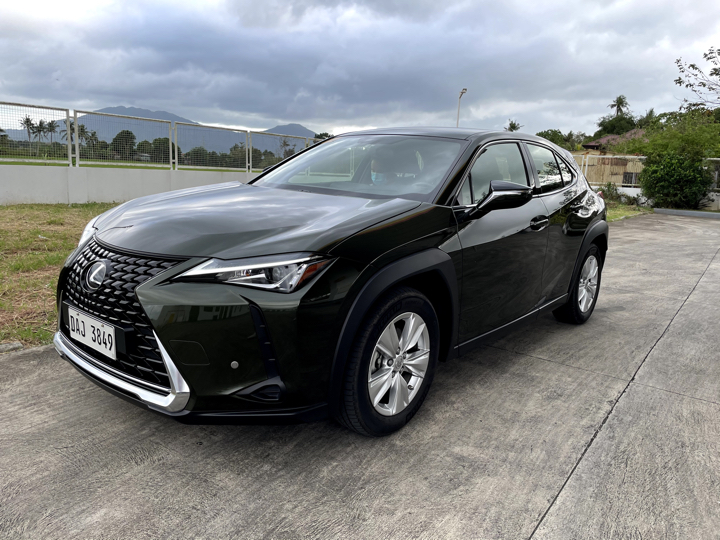 Where we are, that would be the UX200, which starts at P2.538 million; the only other model with a sub-P3-million starting price is the IS sedan, specifically the IS300h variant. And that's knocking on the door of P3 million already, with a P2.978-million price tag.
The priciest on our shores is the four-seat version of the LS500h Premier, which commands an asking price of P11.408 million. For nearly half that amont, though, you can get the base LS without hybrid power. Running a close second to the top-dog LS in pricing would be the LC500 Convertible, at P10.988 million.
What's the fastest Lexus ever built?
That'd be the bonkers Lexus LFA. Almost a decade in the making, it was finally launched in 2009 with a production run of no more than 500 examples promised. Powered by a 4.8-liter V10 engine, it produced 552hp and could go 0-100kph in 3.7sec on its way to 325kph.
And then the LFA Nürburgring Pack came along. Lifting power to 562hp and introducing new aerodynamic tweaks, this version went around the Nordschleife in 7min 14sec, which is 8sec faster than the standard car could manage. When it was announced, Toyota promised to make only 50, but according to reports, it exceeded this limit by more than a dozen.
The last LFA was built in 2012, and Lexus hasn't committed to making anything quite as fast since.
ADVERTISEMENT - CONTINUE READING BELOW ↓
What's been Lexus' best moment?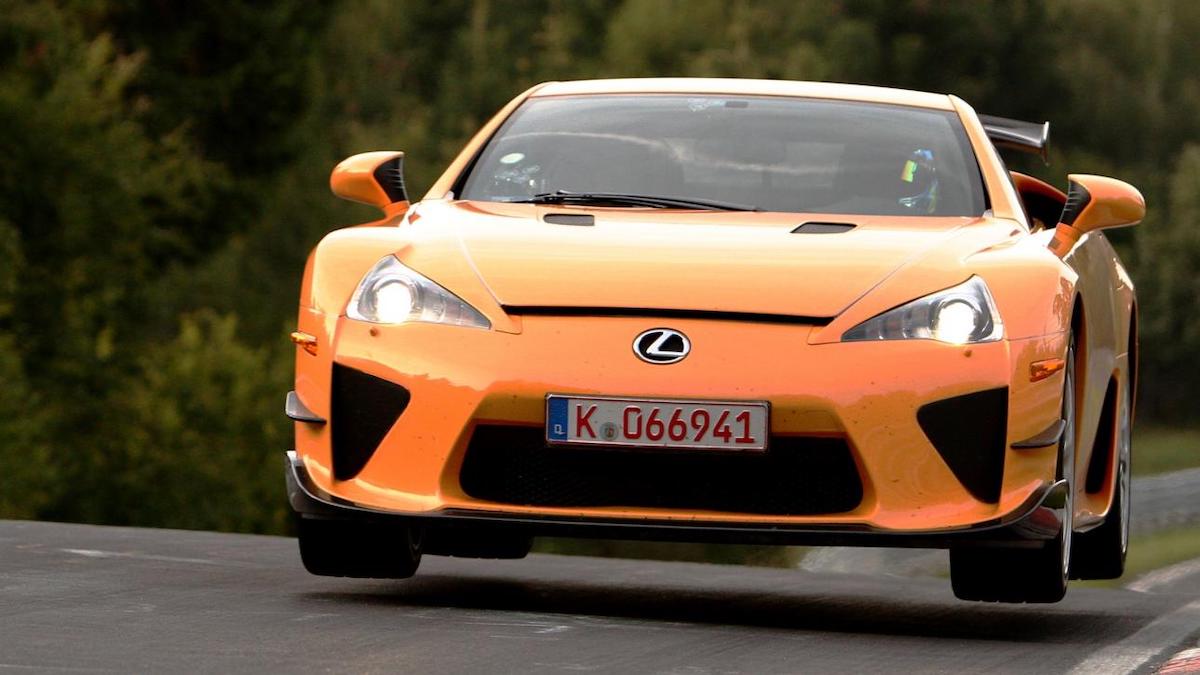 Honestly, it's hard to look past the LFA as the brand's crowning achievement to date. The fact that it came from a company that had never shown any real interest in going fast beforehand made it all the more astonishing.
There was only one real catch: Because of the nine-year development program and the sheer volume of carbon fiber involved in the construction of each car, the LFA cost £340,000. The Nurburgring pack took that figure over £400k. And even at that price, Lexus wasn't turning a profit. Yikes.
What's been Lexus' worst moment?
Lexus hasn't really endured that much turmoil since its birth at the end of the '80s. Most car companies go through a financial crisis or two at some stage, but then, Lexus is still something of a youngster compared to more established brands.
Back in 2010, Toyota and Lexus were forced to recall millions of their cars worldwide after it was found that potential faults with the floor mats and the accelerator pedals could cause 'unintended acceleration.' Which is the worst kind of acceleration.
What's Lexus' most surprising moment?
ADVERTISEMENT - CONTINUE READING BELOW ↓
Pretend for a minute that you're Steven Spielberg. You're about to start shooting a new movie set more than 50 years in the future, and you need a really futuristic-looking car for leading man Tom Cruise to escape some baddies in. Who do you turn to?
Lexus, apparently. Turns out Spielberg is a Lexus driver, and he challenged the company to make a car that would look the part in the year 2054 for his 2002 film The Minority Report.
Designed by Haral Belker and Toyota's Californian design studio Calty, the unimaginatively named Lexus 2054 featured fuel-cell technology, a crashproof structure, and biometric security. No Apple CarPlay, though.
The car also makes a brief appearance in 2005 film The Island, starring Ewan McGregor and Scarlett Johansson, albeit painted blue instead of red.
What's the best concept Lexus built?
Lexus loves a concept car. And the deeper it tries to look into its crystal ball, the better. This LF-30 Concept is a vision of what the year 2030 will look like: four electric motors combine for 536hp and 699Nm, with 0-100kph taking 3.8sec (very nearly as fast as the LFA!) on its way to a top speed of 200kph. Climb through the gullwing doors and you'll discover AR-equipped screens, seats that mold themselves to your individual shape, and gesture control that—presumably—doesn't make your life needlessly more complicated.
Not interested? Try the Lexus GXOR for apocalypse levels of toughness and a hearty V8 over electric power.
Tell me an interesting fact about Lexus.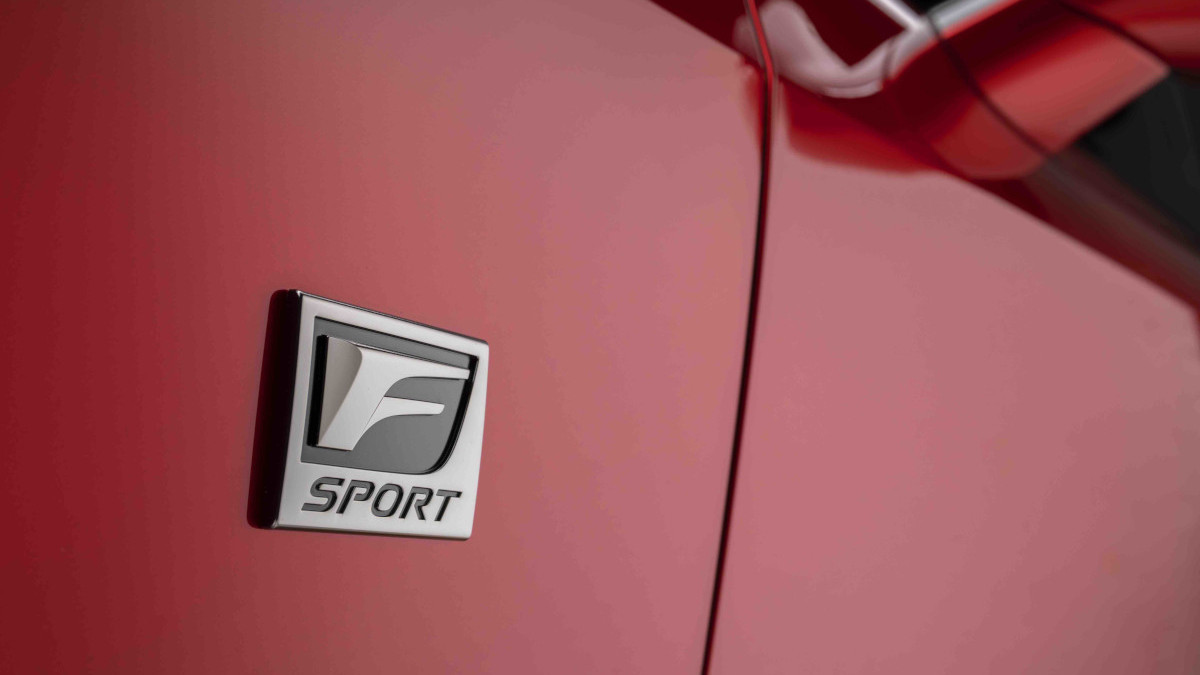 Ever thought that the names Lexus gives its cars are a bit...random? There's actually some logic behind it. UX stands for 'Urban Explorer,' NX means 'Nimble Crossover,' ES is 'Executive Sedan,' RX is short for 'Radiant Crossover' (nope, us neither), and LC is 'Luxury Coupe.' The RC in RC F means 'Radical Coupe,' while LC and LS are 'Luxury' coupes and sedans, respectively.
ADVERTISEMENT - CONTINUE READING BELOW ↓
Even the LFA followed the same protocol as an abbreviation of Lexus Fuji Apex. Finally, the Fuji Speedway in Japan provides the inspiration for the 'F' moniker in all of Lexus' sporty models.
NOTE: This article first appeared on TopGear.com. Minor edits have been made.