Who's Hyundai, and when did it start making cars?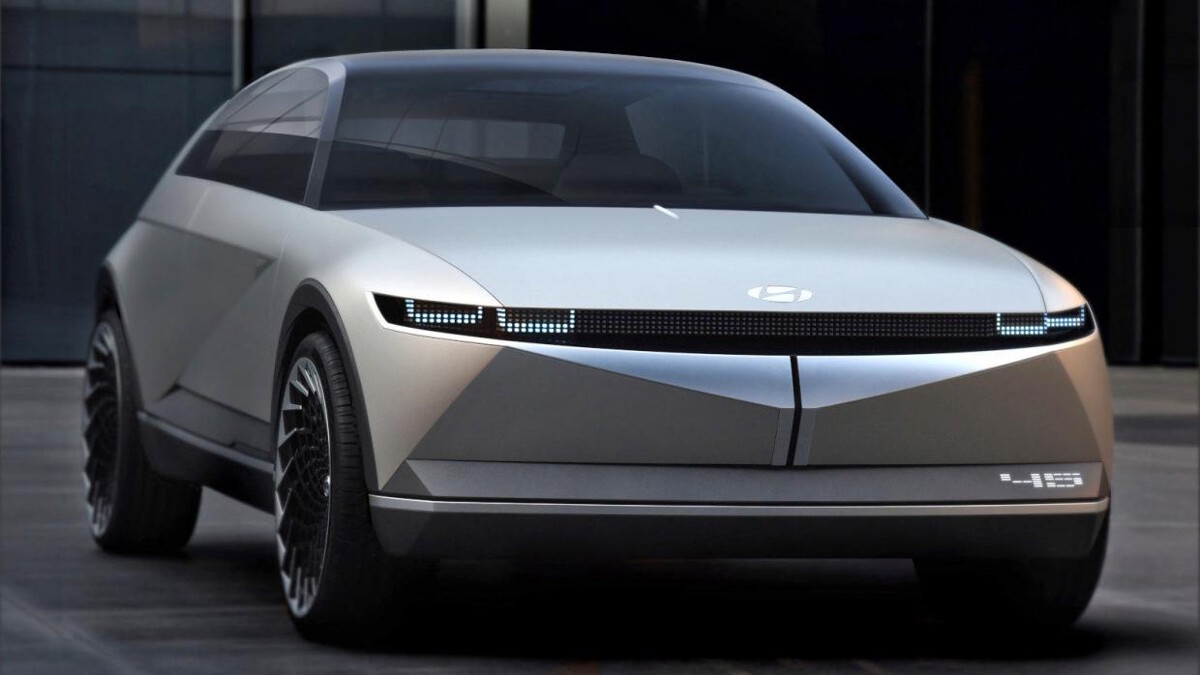 Hyundai was founded in 1947, two years after the liberation of South Korea. But Hyundai Motor Company didn't open its doors until 1967. Hyundai does so much more than cars, you see—it makes its own steel, builds ships, constructs roads...this is a ginormous enterprise that's about so much more than generously warrantied crossovers.
ADVERTISEMENT - CONTINUE READING BELOW ↓
The first actual Hyundai vehicle didn't launch until 1974: The company had a strong relationship with Ford in its early days and built Cortinas under licence for over a decade. The Pony was the first Hyundai, designed by Giorgetto Giugiaro, no less. And the company now has the swagger to hark back to its styling via the smart 45 Concept (pictured above), which previews the design language of its future electric cars.
Yeah, Hyundai's been among the electric and hybrid pioneers in recent years, working alongside its cousins at Kia to launch mainstream plug-in cars before behemoths like Volkswagen or Ford could manage it. This is one of the few companies that'll sell you a hydrogen fuel-cell car now rather than a thousand years in the future, too.
And it's name? Hyundai is Korean for 'modern times,' the Korean word 'Hyun' meaning 'modern' or 'present,' and 'Dai' translating into 'era' or 'generation.' Anyone who drove an Atoz oaround the turn of the century would have laughed that explanation out of the room.
ADVERTISEMENT - CONTINUE READING BELOW ↓
Recommended Videos
Where are Hyundais built, and how many does it build a year?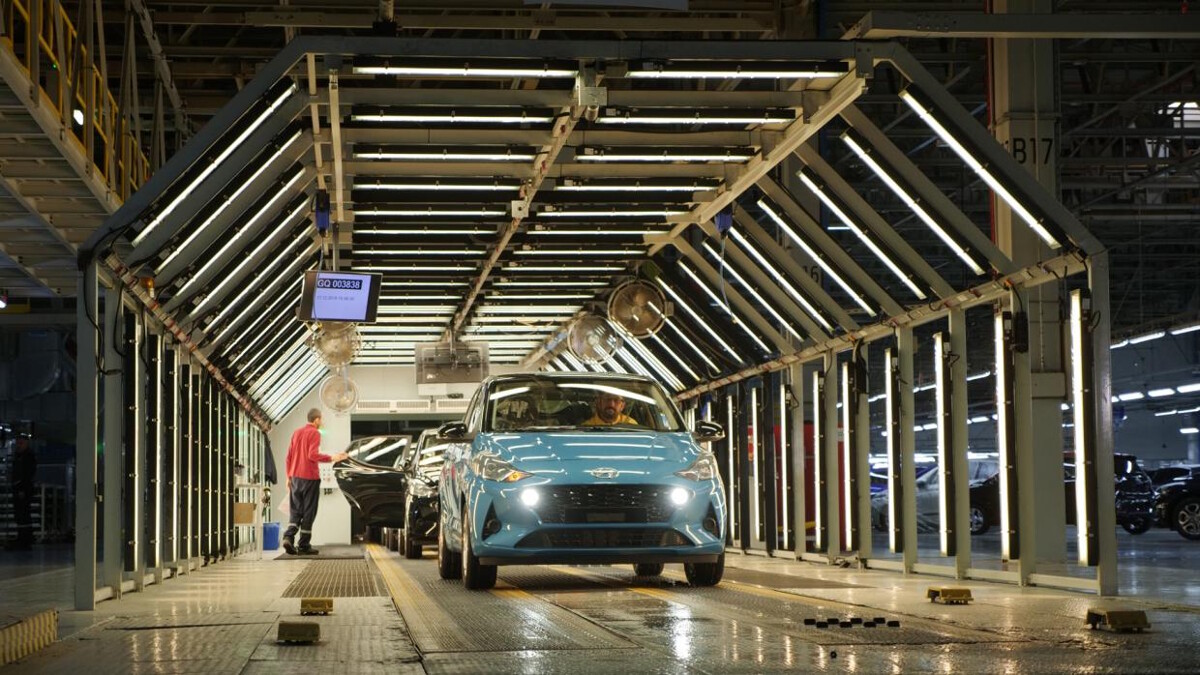 Hyundai has a stonking 10 factories to its name. The original—and biggest—is in Ulsan, South Korea, and it sees the manufacture of cars alongside ships. It's touted as the world's single largest carmaking facility. There are plants in China, Brazil, the States, Russia, Turkey, and the Czech Republic, too, and together, they pumped out 4.45 million cars in 2019.
ADVERTISEMENT - CONTINUE READING BELOW ↓
Hyundai opened its European R&D center in Rüsselsheim, Germany, in 1994—the first step on the path to cars that'd properly rattle the establishment—with its motorsport base just 64km away in Alzenau.
What cars does Hyundai build?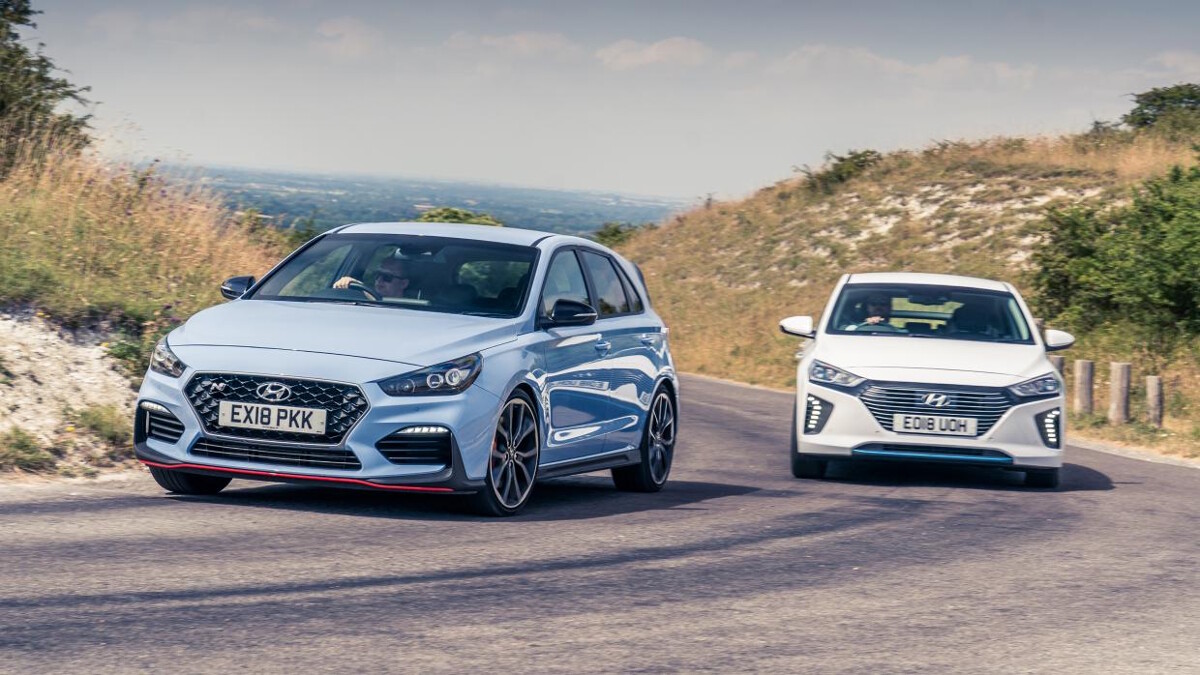 Hyundai's current range is diverse and competitive, and a far cry from when it sold a sporty hatchback called the, um, Sporty. Seriously.
ADVERTISEMENT - CONTINUE READING BELOW ↓
At the lower rungs, you have the i10, one of the best city cars in the business, and the sharply appointed new i20, which will spawn a proper Fiesta ST-baiting hot hatch. Then you've got the i30 hatch and the Merc CLA-wannabe i30 Fastback, each with a quick i30N version offering 271hp and a rally-refugee soundtrack.
Beyond that, there are a bunch of SUVs—the Kona, the Tucson, and the Sante Fe are all decent things—and its increasingly vast array of electric and hybrid models, as well as the Nexo fuel-cell car, which we've taken on a road trip.
Hyundai's range elsewhere gets even more interesting—in the US, specifically. Its latest-gen Sonata sedan, the wild Veloster coupe, and the nattily styled Genesis range all prove the company's days of peddling cheap sensible stuff are now long consigned to history, even if the long equipment lists and even longer warranties remain.
ADVERTISEMENT - CONTINUE READING BELOW ↓
What's the cheapest car Hyundai builds...and what's the most expensive?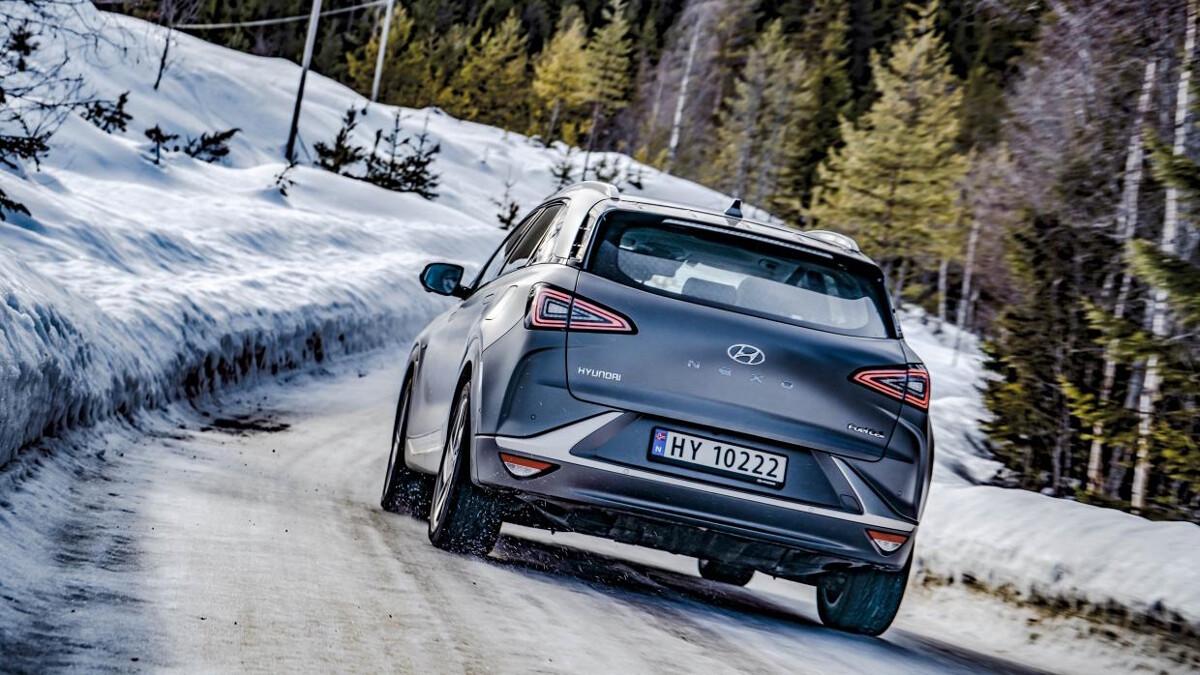 The latest i10 starts at £12,820 (P801,220), while the Nexo SUV, all hydrogen-powered and from the future, costs £69,495 (P4.34 million). That's the price of being an early adopter.
Expect its N-badged performance car halo to top that, though. It'll be a unique model—rather than an existing Hyundai with more power, better brakes, and a load of red highlighting—and it's being benchmarked against 911 GT3s if the rumors are to be believed. It's certainly spending an awful lot of time circumnavigating the Nürburgring, proving that whatever it costs, a good proportion of its price has already been spent on tires and those little Nordschleife stickers you pop on your trunk after a wobbly Touristenfahrten.
ADVERTISEMENT - CONTINUE READING BELOW ↓
What's the fastest car Hyundai has built?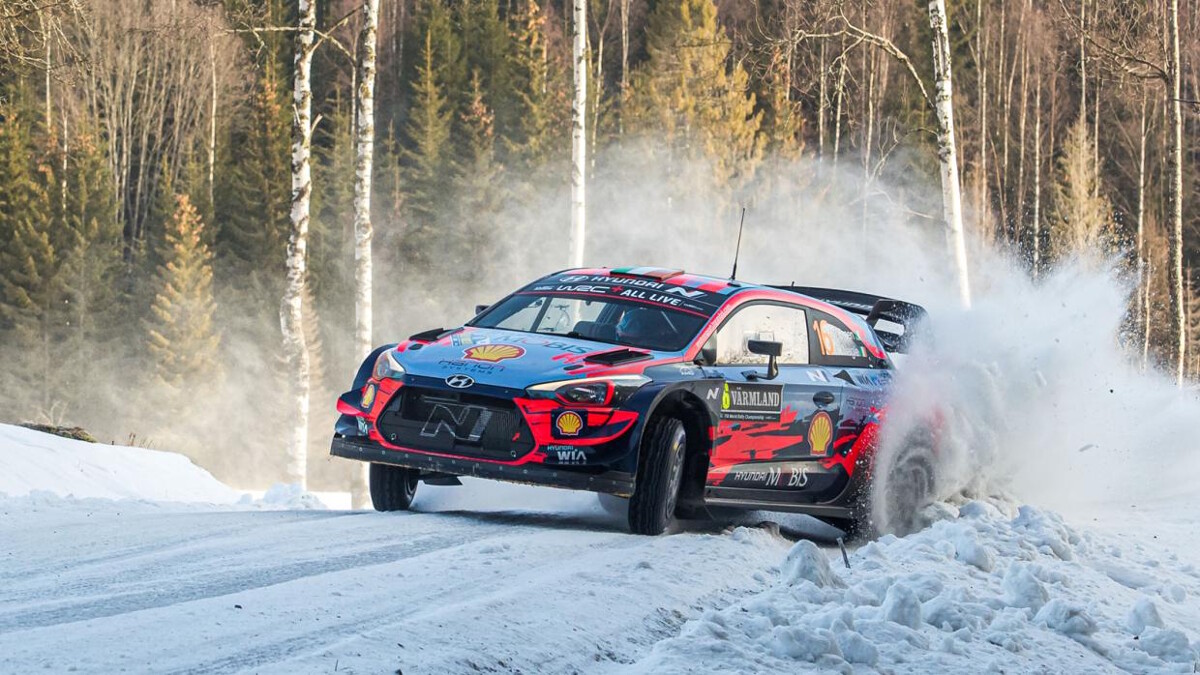 If we're talking road cars, it's the V8-powered Genesis sedan sold in the US, with over 400hp and a 0-100kph time in the low fives. But we don't want to talk road cars. We want to talk rallying.
ADVERTISEMENT - CONTINUE READING BELOW ↓
Hyundai has a storied past in the World Rally Championship, with Accents bombing around forests in the early 2000s, but it's with the latest world rally regulations—and this i20 Coupe WRC—that it has really come of age. It won the constructors' title in 2019, and with the flamboyant driving of Thierry Neuville, it's come achingly close to the drivers' title in recent years, too.
At the end of 2019, the team nicked reigning world champion Ott Tanak from under Toyota's nose, so it'll be rather hoping either he or Neuville can finally bring the drivers' trophy home in 2020.
What's been Hyundai's best moment?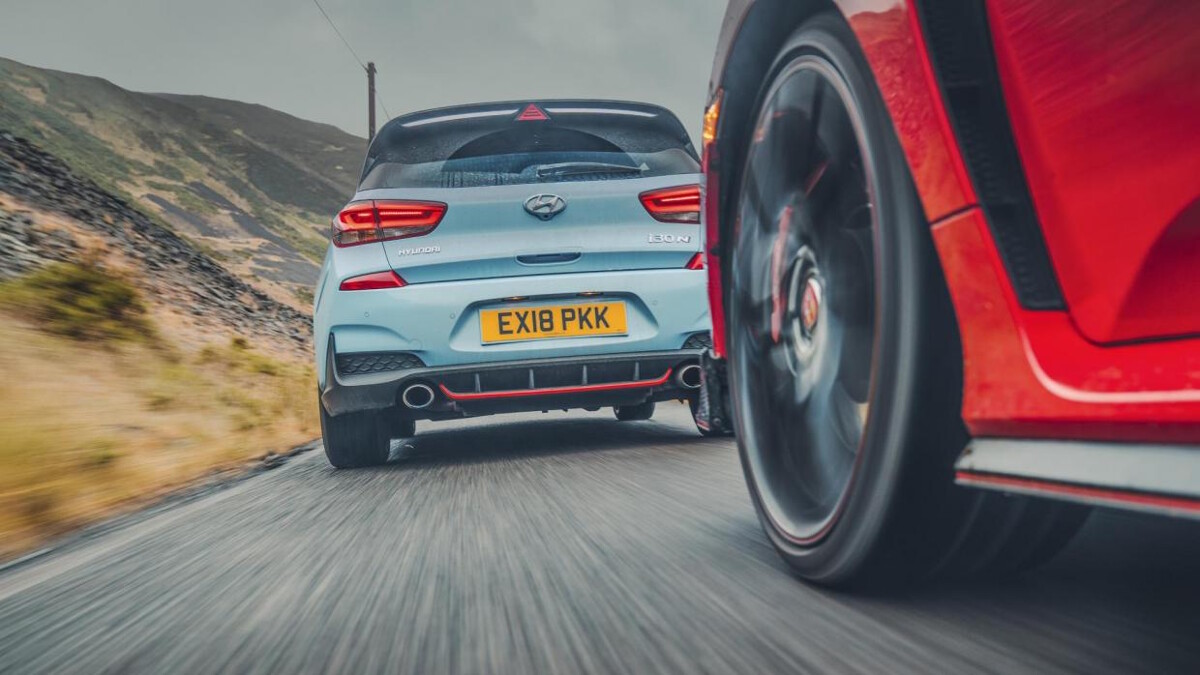 ADVERTISEMENT - CONTINUE READING BELOW ↓
Without a doubt, it's the car you see here. The i30N hot hatch isn't just the best Hyundai on sale, it's one of the best performance cars on sale. Should things like 'value' and 'practicality' be at all on your radar, anyhow.
Yet it's about so much more than its endless equipment list and monstrous warranty (which, somewhat improbably, covers track-day use). It's a proper little tearaway, a rawer and more rambunctious thing to drive than the astutely professional Honda Civic Type R.
Perhaps Hyundai's best moment isn't actually the launch of this car, though, but something that took place in the lead-up to it. We suspect it's the day the money men had the gumption to call up Albert Biermann—previously a high flier in BMW's M Division, making some of the all-time great fast sedans cars—to ask if he wanted to come and fettle some front-wheel-drive Korean hatchbacks. Quite how many zeroes they added to the end of his BMW salary is by-the-by; snaring him made Hyundai a force to be reckoned with in the fast-car market at its very first attempt.
ADVERTISEMENT - CONTINUE READING BELOW ↓
What's been Hyundai's worst moment?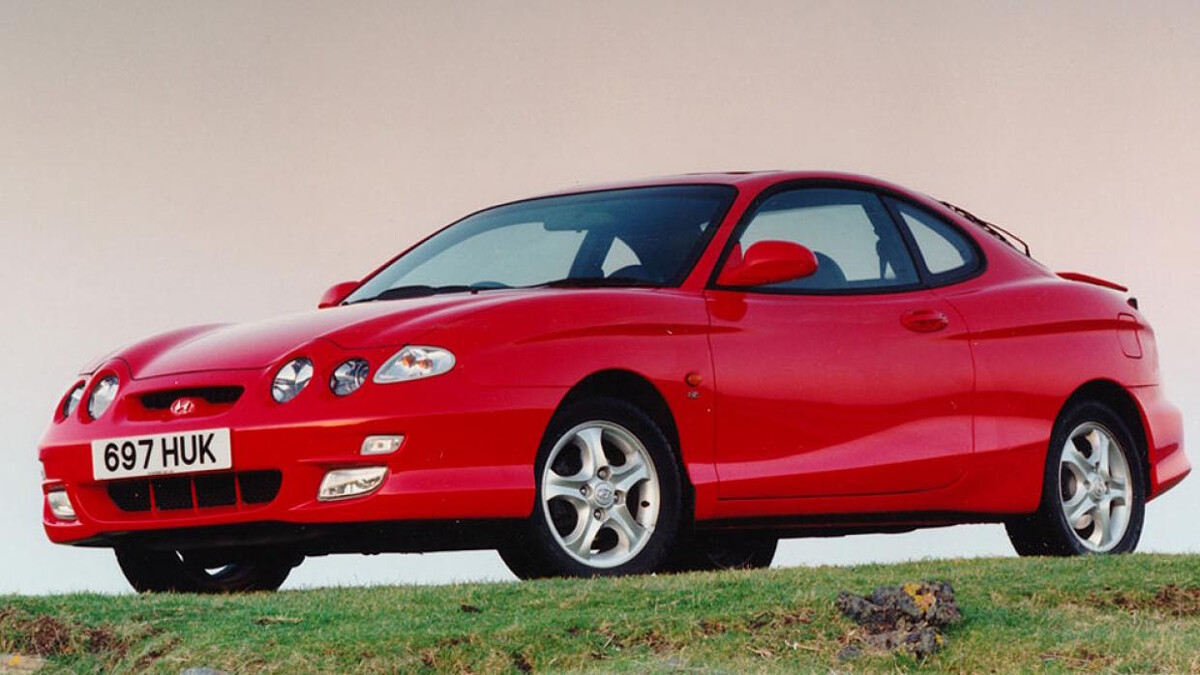 There have been some dodgy moments in Hyundai's past, most of them simply when it showed a bit of ambition to build cars beyond cut-price white goods that appealed to the ancient. Moments like the reasonably hideous XG30 sedan, a dimwitted attempt at entering the premium-sedan market dominated by BMW and Mercedes whose lessons hadn't been fully learned 15 years later when the beyond-unwise Genesis sedan came into being. In the UK, Hyundai apparently sold 50 of those in two years. Which is about 47 more than we'd expected.
ADVERTISEMENT - CONTINUE READING BELOW ↓
But we can forgive these missteps because at least the company was trying. What we can't forgive is the facelift of the original Hyundai Coupe. Launched in 1996, the unimaginatively named Coupe was extremely pretty and came with some motorsport-inspired F2 specials, styled with the help of McLaren F1 designer Peter Stevens. For real. It's the car that made petrolheads sit up and take notice of the weird little value brand tucked away at the bottom of the price lists.
Then in 1999, it was facelift time. And the car pictured above happened. I distinctly remember seeing it for the first time on old-school TopGear.com via the dial-up bings and bongs of a chunky home PC. And not quite believing what'd happened. In its Korean homeland, the updated coupe was badged the 'Tiburon Turbulence.' We think things were pretty turbulent in the Stevens household that day, too.
ADVERTISEMENT - CONTINUE READING BELOW ↓
What's Hyundai's most surprising moment?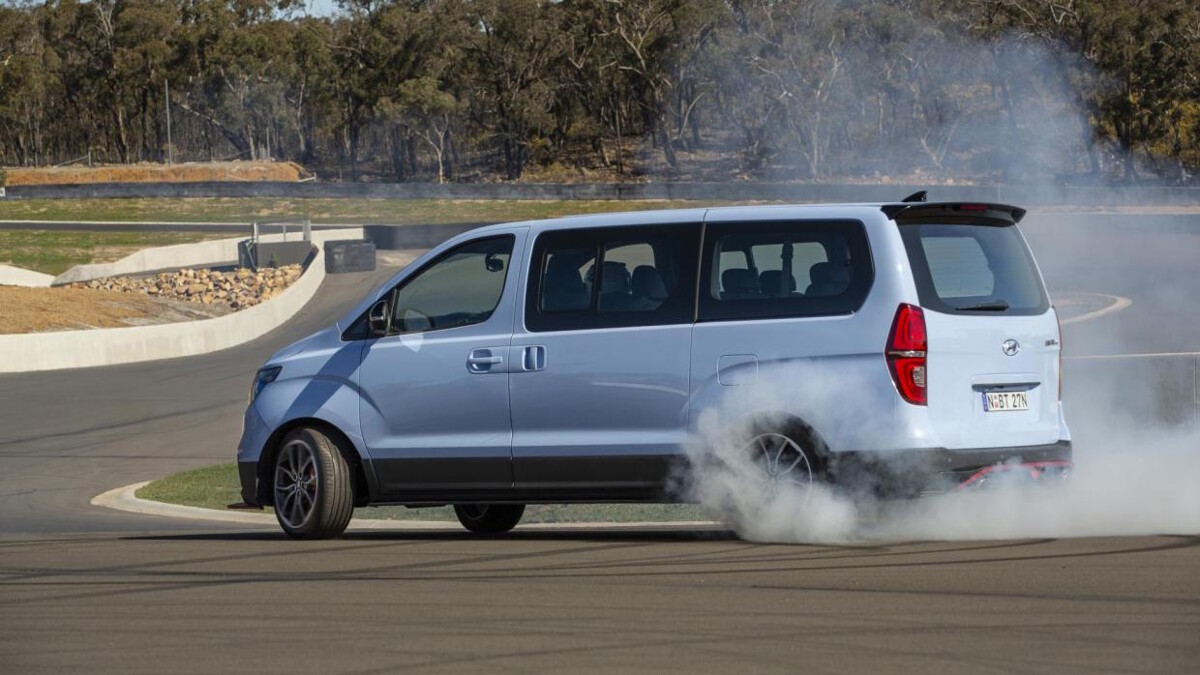 For a company with such sensible brand values, there's a lot to choose from. The asymmetrically styled Veloster's arrival a decade ago was a shock to the system, last year's Veloster monster truck even more so. Then there's the tie-up with Uber to make 180mph flying taxis. Yep.
ADVERTISEMENT - CONTINUE READING BELOW ↓
But this potted history of Hyundai would not be complete without reference to the 'drift bus.' In 2019, Hyundai Australia took all leave of its senses (in the very best kind of way) and turned an iMax people carrier into a skid-tastic minibus. With 400hp sent to the rear wheels only—and perfect 50/50 weight distribution if you fill all eight seats—there can be no better way to cart family or friends around. Put it into production, Hyundai, and we'll forgive you the car on the previous slide.
What's the best concept Hyundai's built?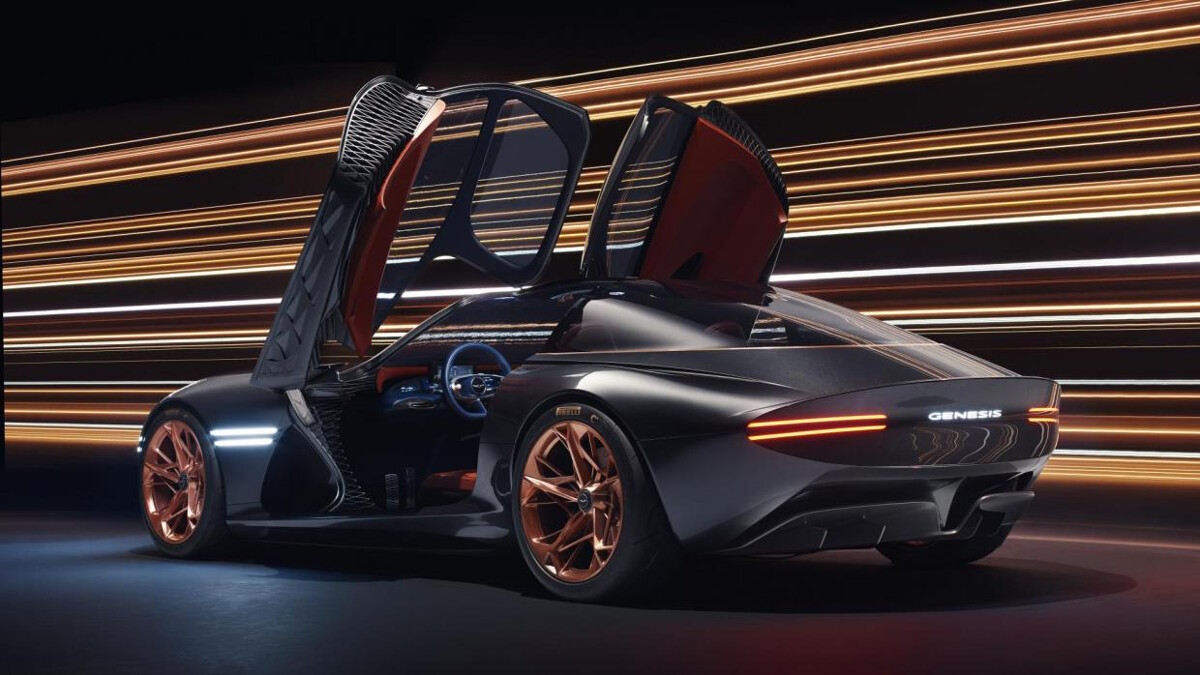 ADVERTISEMENT - CONTINUE READING BELOW ↓
The RN30 that previewed the i30 hot hatch was pretty amazing, even if its 375hp, four-wheel-drive setup kinda overpromised on what the 271hp, front-wheel-drive end product would deliver. So we won't choose that. Nor will we choose the Hyundai Prophecy, a properly smart electric sedan car shown in early 2020. Sure, it's nicked its lines from a Porsche 911, but there are worse places to take influence from. Imagine if the first Panamera had implemented 911 styling cues with this kind of success...
Nope, we're giving this accolade to 2019's Genesis Essentia Concept. Not strictly a Hyundai, but the two brands are as intertwined as Toyota and Lexus.
The Essentia is an infinitely more enticing thing than a depreciation-tastic sedan, though. It's a fully-electric 2+2 sports car, with the batteries mounted down a central spine rather than under the seats, so you stay low slung. Carbon is used for practically everything but the tires and the greenhouse, while the doors scissor upwards. Little surprise when former Lamborghini designer Luc Donckerwolke has been part of the project.
ADVERTISEMENT - CONTINUE READING BELOW ↓
Genesis claims a theoretical 0-60mph (97kph) time of 3sec, too. Proper supercar speed and a far cry from the docile pace of Hyundai two-doors past.
Tell me an interesting fact about Hyundai.
Y'know how Tesla has basically installed a load of Superchargers, laying out some infrastructure so that people could actually buy and run and its cars? Well, Hyundai took that mantra to the extreme decades ago: It constructed South Korea's first expressway, Highway One. Build people a road, and they can buy your cars to drive upon it.
ADVERTISEMENT - CONTINUE READING BELOW ↓
Then there's the Hyundai shipyard, with its 63,000 employees, 78 restaurants, company theater, and football team...Hyundai builds 15% of the world's heavy shipping and 35% of its marine engines. And you thought it was just well-screwed-together SUVs with ginormous aftercare packages.
NOTE: This article first appeared on TopGear.com. Minor edits have been made.