1) Bentley Hunaudières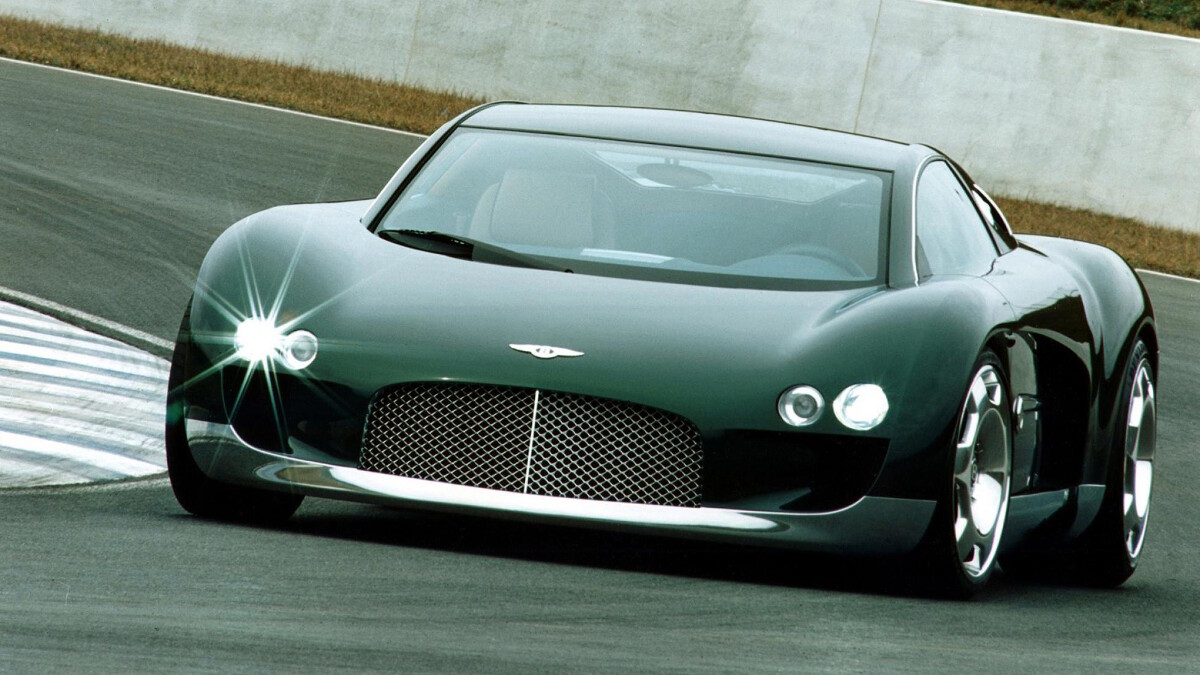 The story goes that back in the late '90s, Volkswagen boss Ferdinand Piech decided his empire was going to build the world's fastest, most powerful supercar. Only he didn't know what badge it was going to have. The Big Man eventually settled on Bugatti, but not after running a 16-cylinder uber-Bentley past the baying masses at the 1999 Geneva International Motor Show.
ADVERTISEMENT - CONTINUE READING BELOW ↓
Named for the Circuit de la Sarthe's Hunaudières straight, the mid-engined Bentley concept was based on a Lamborghini Diablo (VW had acquired Bentley, Bugatti, and Lambo in 1998). Its nat-asp 8.0-liter W16 was apparently good for 623hp, 760Nm, and some 350kph—deeply impressive numbers for the '90s. It even had a five-speed manual gearbox. Would you have rather had this instead of the Veyron?
2) Volkswagen W12 Syncro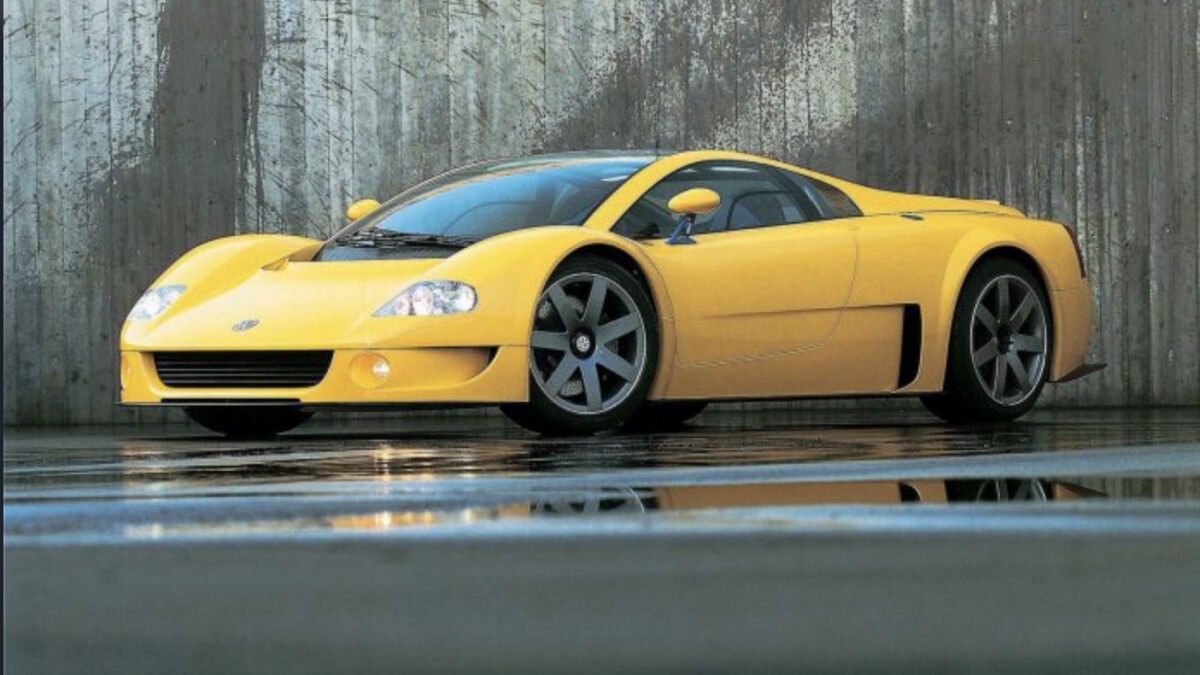 ADVERTISEMENT - CONTINUE READING BELOW ↓
Recommended Videos
The great thing about the W12 is that it actually worked—serving as both an eye-catching concept at 1997's Tokyo Motor Show and as a test bed for the mightily clever W12 engine that would go on to appear in the Phaeton, the Touareg, the Audi A8, and the Bentley Continental GT (and inform the Veyron's W16).
Ordered by the late Ferdinand Piech and styled by Italdesign, the mid-engined W12 Sycro had 414hp, four-wheel drive, and a manual gearbox. A year later, VW showed a rear-wheel-drive Roadster, then in 2001, it revealed the 591hp W12 Nardo. In 2002, VW broke a load of speed records in the W12 prototype—it lapped Italy's Nardo's test track for 24 hours straight, averaging over 320kph.
3) Ford GT90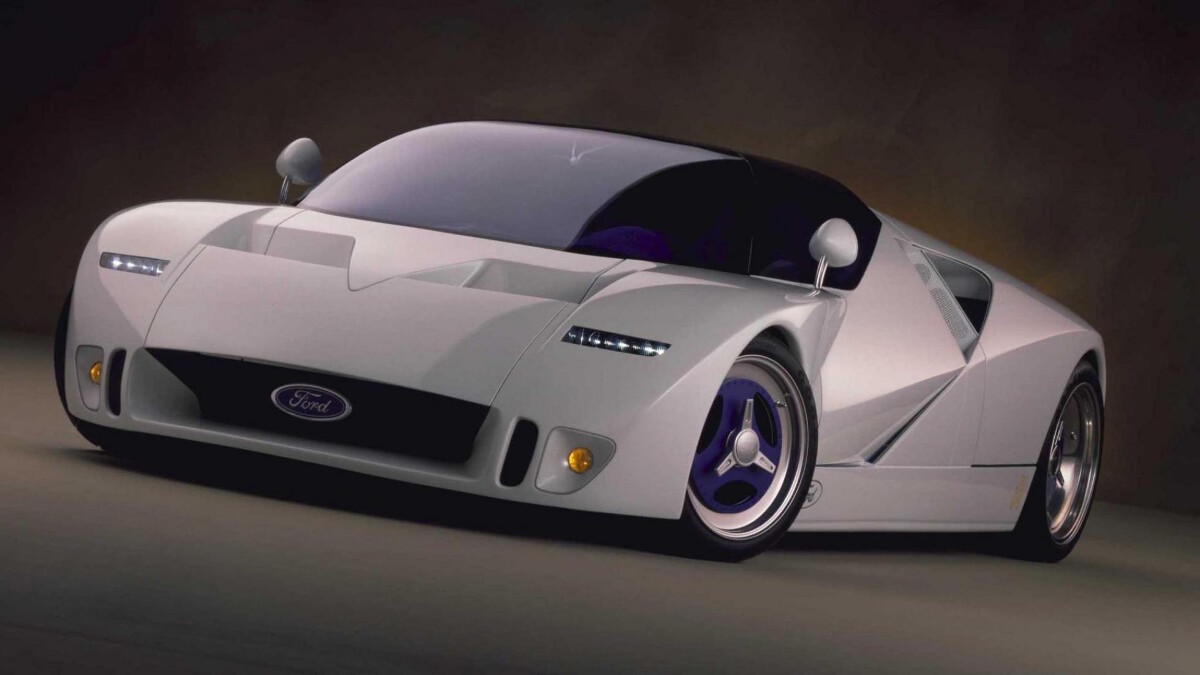 ADVERTISEMENT - CONTINUE READING BELOW ↓
Back in the '90s, Ford owned Jaguar, so it's not at all surprising one of the Blue Oval's most famous concepts of the era (built in a rush ahead of the 1995 Detroit Motor Show) borrowed bits of XJ220.
The GT90's five-speed manual gearbox and double-wishbone suspension came from the Jag, and it was based on a lengthened version of that car's aluminum monocoque chassis. But rather than the 220's turbocharged V6, Ford deployed an almighty quad-turbo 6.0-liter V12 developing an alleged 720hp. The Blue Oval estimated 0-60mph (97kph) in 3sec flat, and a top speed somewhere north of 370kph.
The concept's body panels were carbon fiber. It had a laminated glass dome to cover the occupants rather than a conventional roof, and a spoiler that would raise at 'high-speed' (something the concept would never reach). The GT90 was also the first time we saw the 'New Edge' design philosophy that would inform the styling of Ford's road cars in the late '90s and early Noughties.
ADVERTISEMENT - CONTINUE READING BELOW ↓
4) Audi Avus Quattro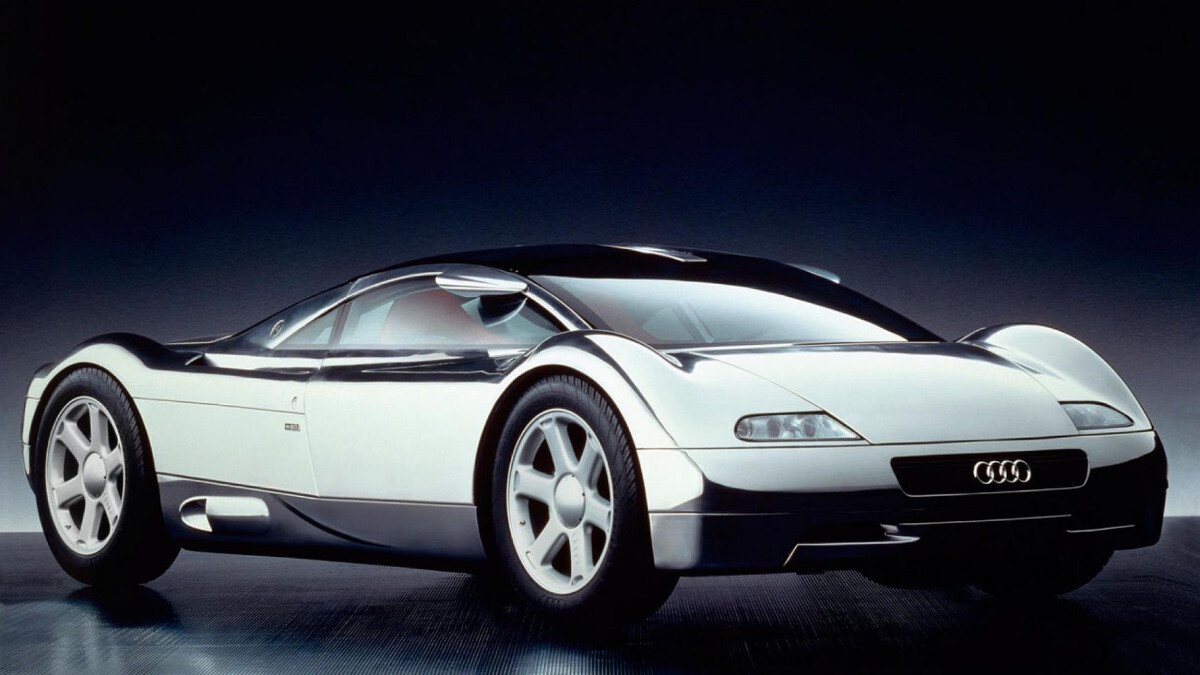 Can you believe this thing debuted in 1991? Inspired by Auto Union racers of the '30s, the Avus demonstrated Audi's fascination with aluminum—it was based on an aluminum space-frame chassis and had hand-beaten, unpainted (though polished) aluminum body panels that were just 1.5mm thick.
ADVERTISEMENT - CONTINUE READING BELOW ↓
The engine was made of altogether less exotic materials. See, the Avus was VW Group's way of introducing its new W12 engine to the world. Only none were ready, so Audi built a mock-up out of wood and plastic, painted it to look like the real thing, and stuck it in its show car. A working W12 wouldn't been shown in public until the VW W12 Syncro of '97.
Audi still issued some hypothetical performance figures and specs—it said the Avus would have 509hp, be capable of 0-100kph in 3sec, and have a 340kph top speed.
5) Lamborghini Calà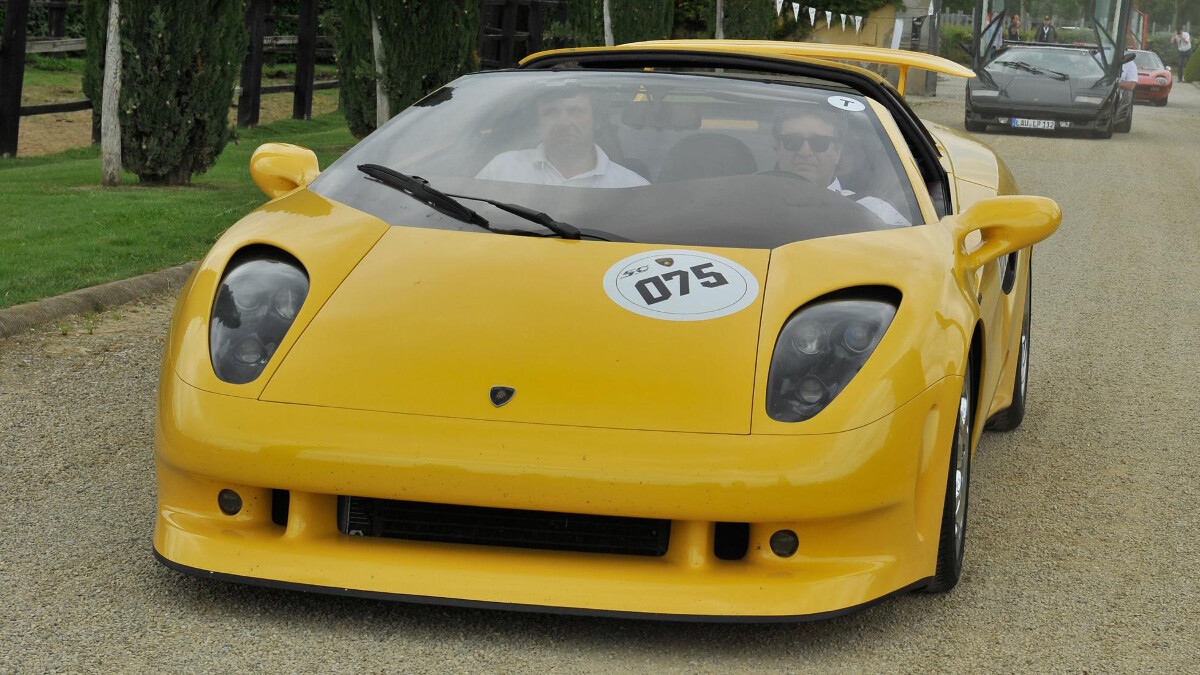 ADVERTISEMENT - CONTINUE READING BELOW ↓
Lamborghini was thinking about doing an entry-level supercar, something to replace the Jalpa (which died in 1988) and compete with the Ferrari 355, long before the Audi-era Gallardo came out in 2003.
The Calà was completely functional when it made its debut at the 1995 Geneva International Motor Show, with a 395hp V10 (yes, it even had a V10—talk about foreshadowing) powering the rear wheels via a six-speed manual gearbox.
Styled by Italdesign Giugiaro, the Calà was apparently destined for production, but when VW bought Lambo from Megatech in 1998m it shelved the project and began work on the Gallardo instead.
Happily, the concept is still out there, and seems to be road-legal. Here it is on Lambo's 50th anniversary tour a few years ago.
6) Mercedes-Benz C112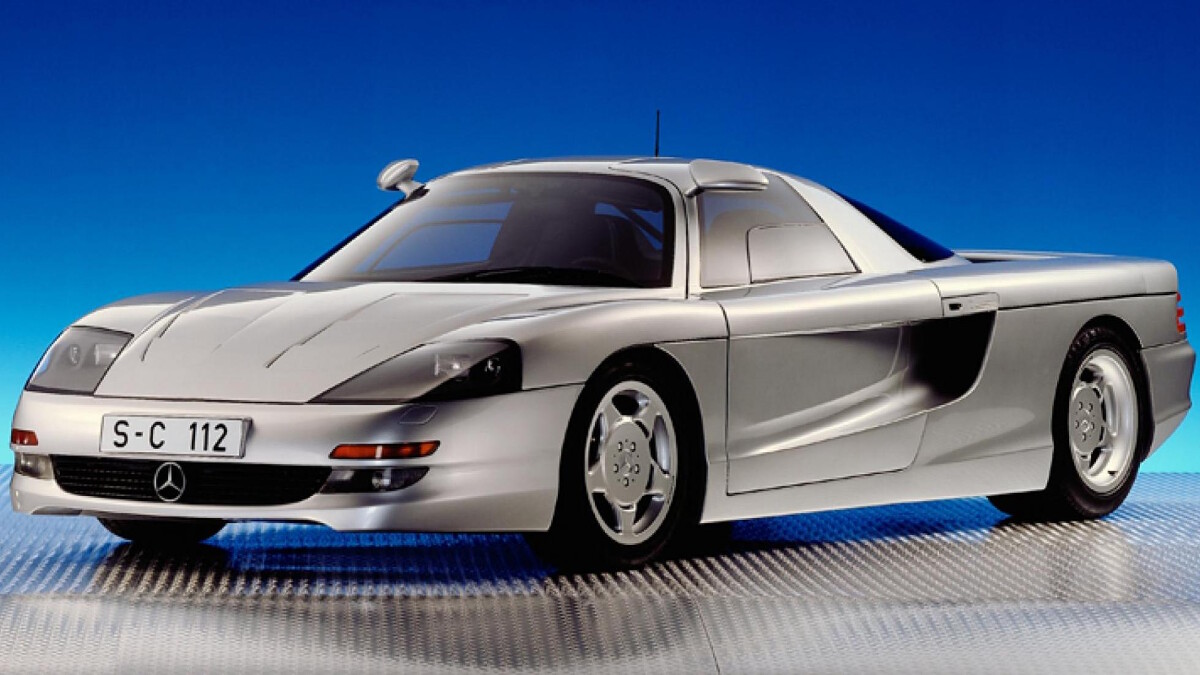 ADVERTISEMENT - CONTINUE READING BELOW ↓
A direct descendant of the 1990 C11 Group C racer, the C112 was revealed at 1991's Frankfurt Motor Show. While it looked a little more of its era than the Audi Avus, it was loaded with clever kit. Indeed, this thing wasn't really a concept car, but more a VW W12-style test bed for future technologies.
The 6.0-liter, 12-cylinder Merc had the 'Active Body Control' active suspension system that wouldn't go into production for another eight years, four-wheel steering, active aerodynamics (including air-brake setup as seen on 2003's McMerc SLR), sophisticated tire-pressure monitoring, and radar cruise control, among other things. Can't forget the gullwing doors, either.
Merc apparently had orders, but never put the thing in production. Boo.
7) BMW Nazca M12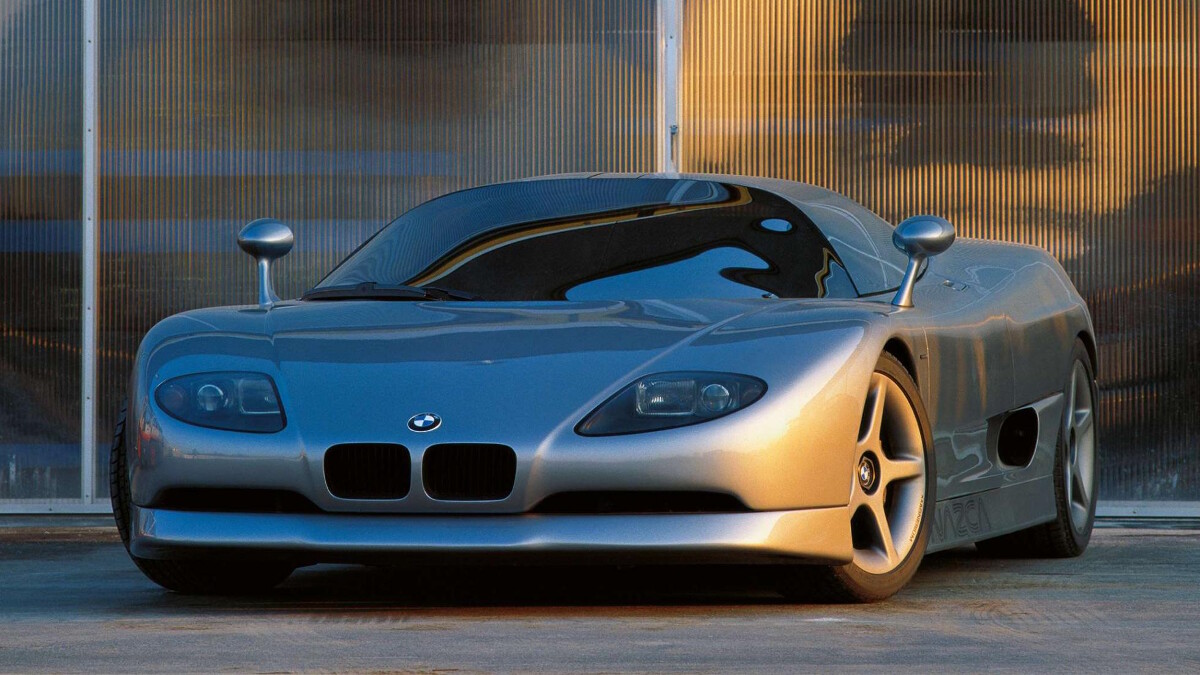 ADVERTISEMENT - CONTINUE READING BELOW ↓
Designed by Giorgetto Giugiaro's then 26 year-old son, the BMW Nazca M12 landed at 1991's Geneva International Motor Show. Power came from the 850i's V12, mounted in the middle this time, giving about 300hp. Doesn't sound like a lot—Merc's C112 had comfortably over 400hp—but the Nazca only weighed 1,100kg.
It was big, too. Two meters wide and well over four meters long, but standing a little over a meter tall, it had a drag coefficient of 0.26. Great for '91, but nowadays, an A-Class is slipperier. BMW and Italdesign showed an updated M12, called the C2, a year or so later. By then, Alpina had liberated another 50hp from the V12, and its curb weight was closer to a nice, round 1,000kg.
Of course it never went into production, but legend has it the Sultan of Brunei threw enough money at Italdesign and they built another one just for him.
ADVERTISEMENT - CONTINUE READING BELOW ↓
8) Alfa Romeo Scighera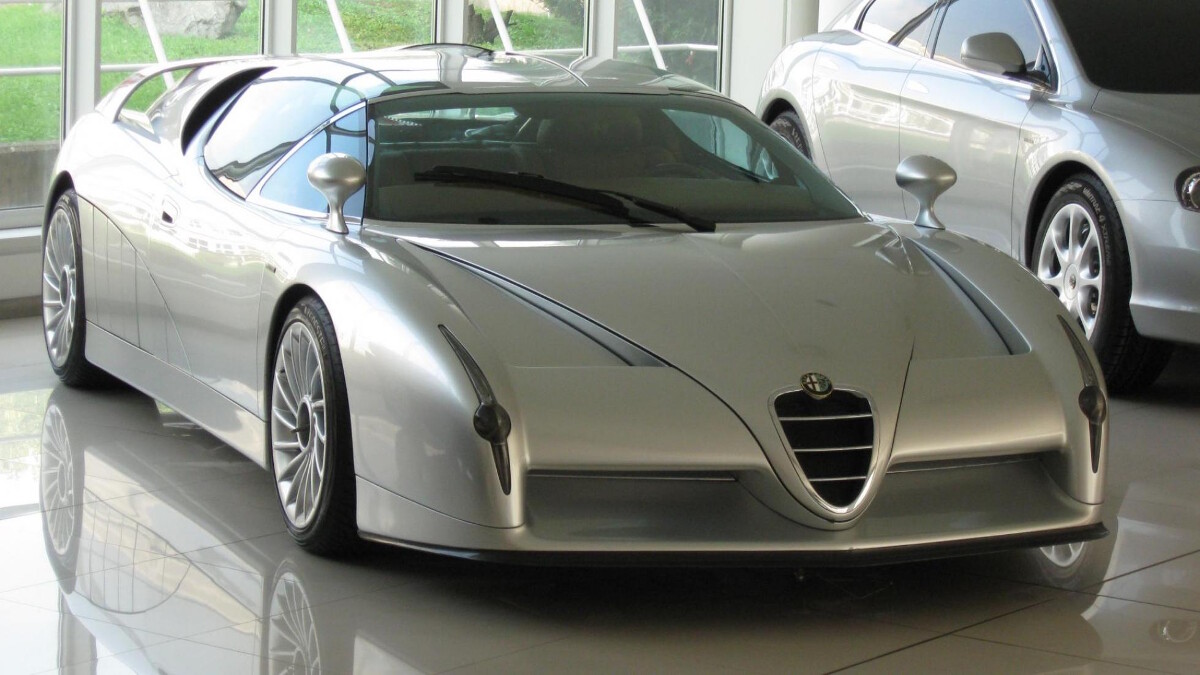 Styled by the same chap that did the BMW M12—Giorgetto's son Fabrizio Giugiaro—Alfa/Italdesign's Scighera (apparently it's pronounced She-geer-ah) became a thing in 1997. Of course it had the famous 3.0-liter Alfa V6, but twin-turbocharged to make over 400hp, driving all four wheels through a clever six-speed sequential manual transmission. Alfa claimed 0-100kph in 4sec and a 300kph.
ADVERTISEMENT - CONTINUE READING BELOW ↓
Italdesign really did want to put this thing into limited production and—get this—take it racing. For whatever reason, that didn't happen. Sad times.
9) Yamaha OX99-11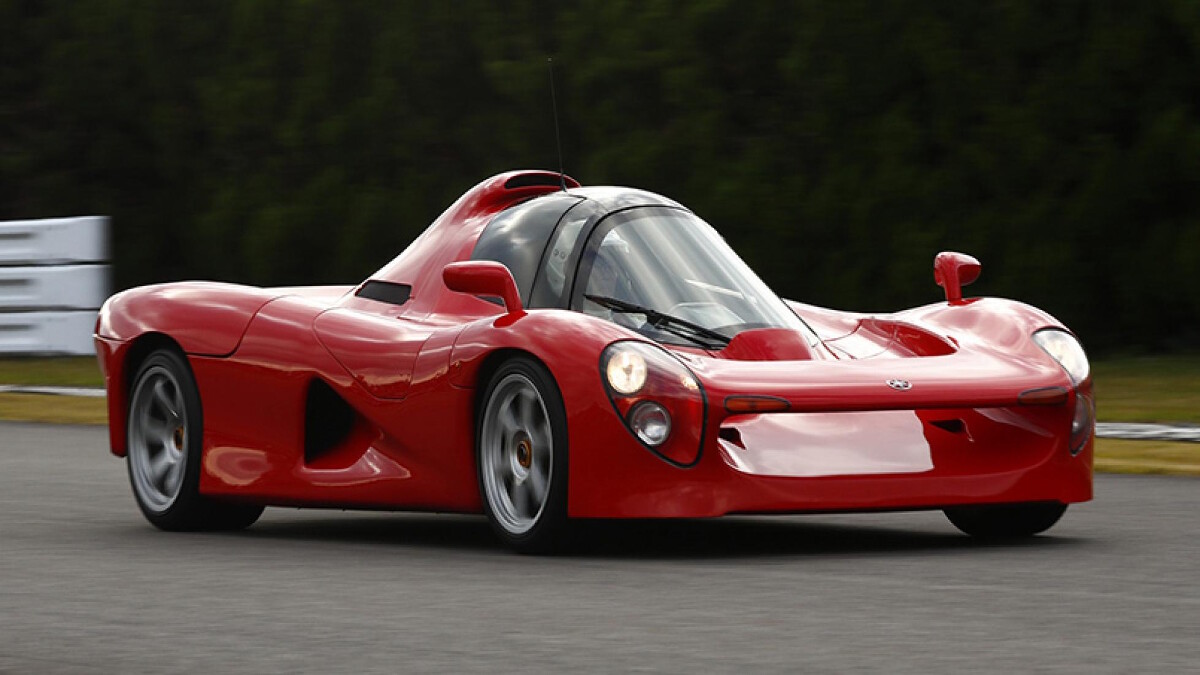 Built around an actual (but detuned) Yamaha F1 engine, the OX99-11 came irritatingly close to being an actual thing. Developed in the UK, three 3.5-liter, V12-engined prototypes were built before Yamaha pulled the plug in 1994, having decided its outrageous supercar simply wouldn't sell. The projected price was supposedly around $800,000.
ADVERTISEMENT - CONTINUE READING BELOW ↓
At least the three prototypes still exist (they were pictured together at an event in 2018). With the V12 good for 400hp at an incredible 10,000rpm, and a curb weight of just a ton thanks to much carbon fiber used in its construction, the OX99-11 could allegedly hit 60mph in just over 3sec, and had a top speed of well over 320kph.
And you thought the Czinger was innovative, with its tandem-style seating. The OX99-11 did that 26 years ago.
NOTE: This article first appeared on TopGear.com. Minor edits have been made.