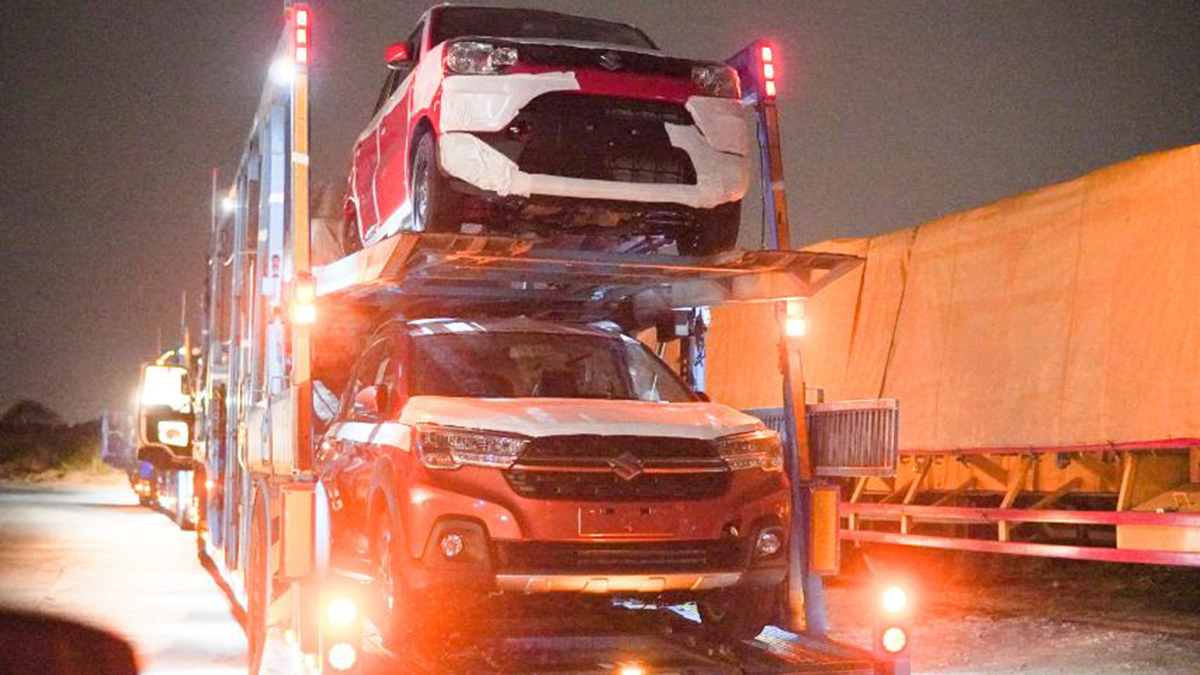 "It's almost March 2020. Do you know what that means? If you've been following the news, then you're aware it's the month Suzuki Philippines will be bringing in the XL7 subcompact SUV and S-Presso mini SUV.
"While no exact date of launch has been provided by the Japanese car manufacturer, it appears the two vehicles' arrival is imminent. Photos of XL7 and S-Presso units on board a car carrier in the Philippines sent to us by a source may indicate the company is already gearing up for an introduction."
Continue reading below ↓
Recommended Videos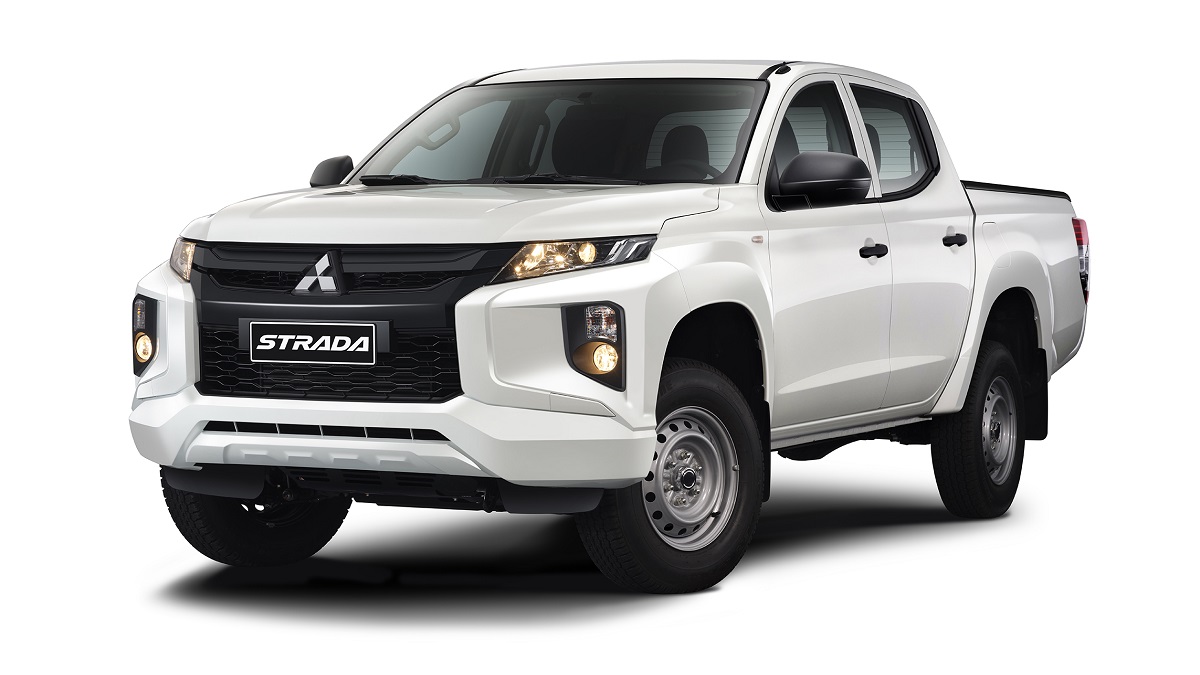 "It's not just the Montero Sport that has new variants in Mitsubishi Motors Philippines' (MMPC) 2020 lineup: The workhorse versions of the Strada—specifically, the GL variant and the cab-and-chassis (C/C) model—have also been updated.
"The new Strada GL, aside from finally receiving the corporate styling cues worn by its newer stablemates, now also packs the 2.4-liter MIVEC you get with the new-generation variants in the Strada line. This powertrain makes 179hp and 430Nm of torque, and is mated to a five-speed manual transmission that sends power to all four wheels.
"On the other hand, the Strada C/C, despite getting the new Dynamic Shield design update, sees no changes under its hood. It's still a two-wheel-drive manual variant powered by the 134hp, 324Nm 2.5-liter diesel engine that came with the previous model."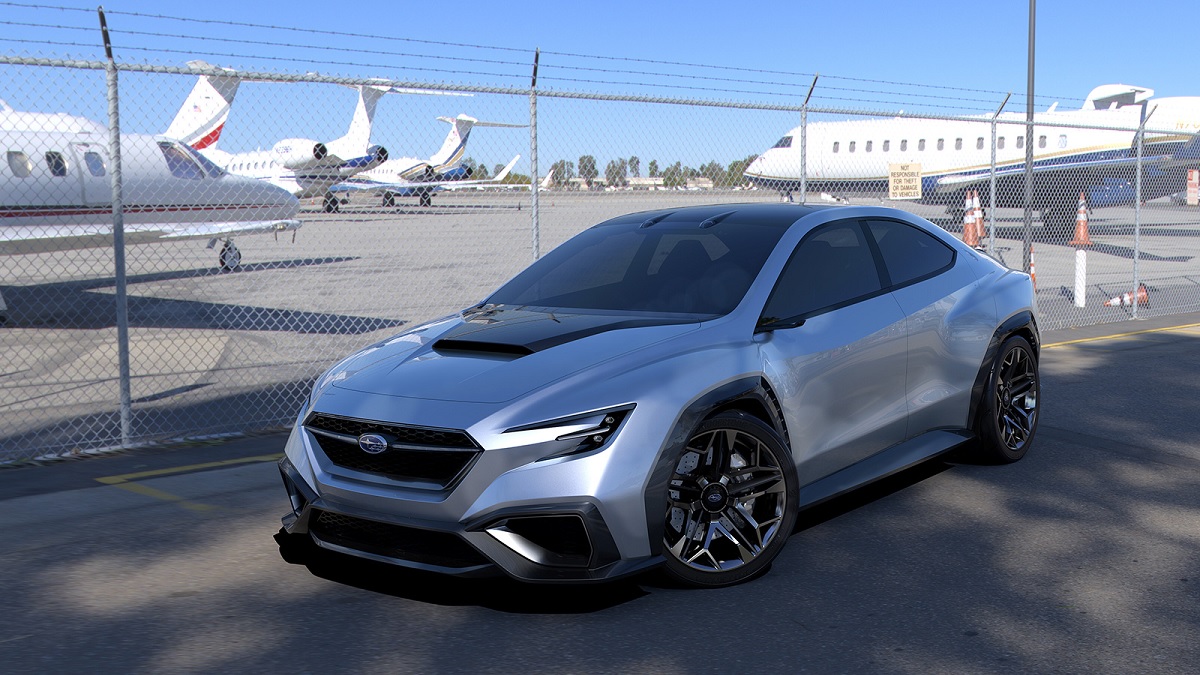 "We got our glimpse of the 'future' of the Subaru WRX STI when the Japanese carmaker first revealed its VIZIV Performance Concept at the 2017 Tokyo Motor Show. Now, we finally have an idea of just how powerful the next-generation beast will be.
"According to a Forbes report, once the all-new WRX STI finally breaks cover, it is expected to be powered by a 2.4-liter turbocharged boxer engine that's capable of a whopping 400hp and 489Nm of torque. For comparison, the current WRX STI in Subaru's Philippine lineup has a 2.5-liter turbo boxer that generates 296hp and 407Nm. Talk about an upgrade."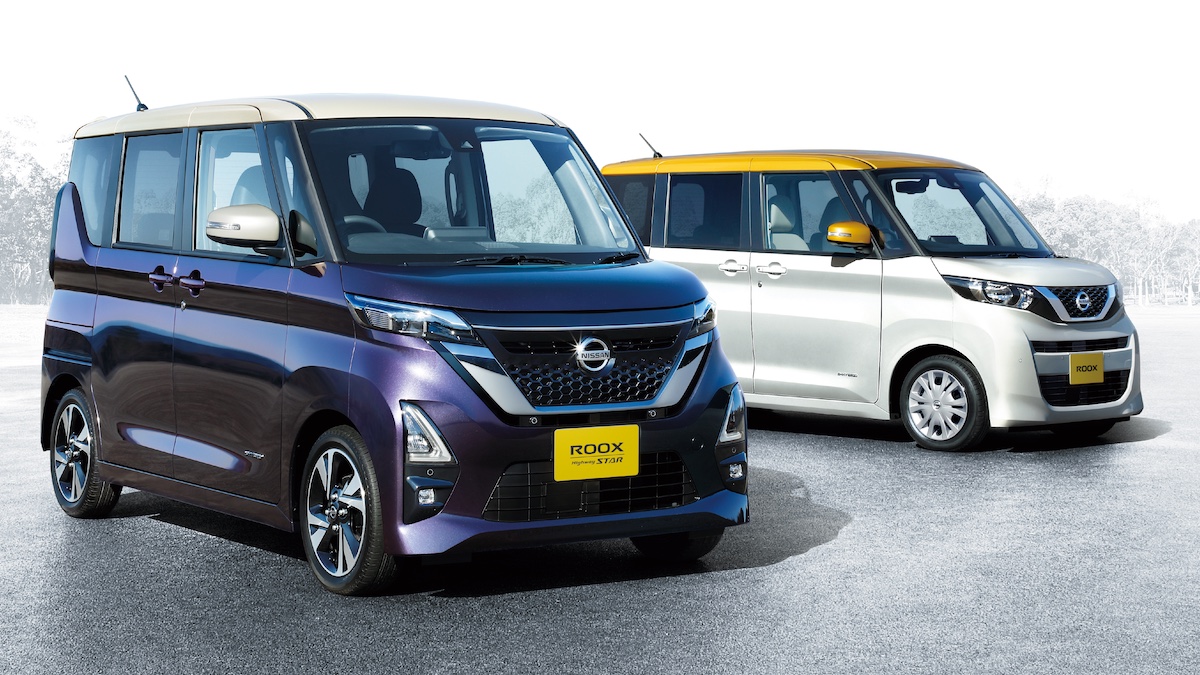 "Despite their ultra-compact and functional nature, kei cars are becoming increasingly advanced with each generation, as the all-new Nissan Roox shows. It's a four-seater that rides on the NMKV platform jointly developed by Nissan and Mitsubishi, and on which the latter's eK 'super-height' wagons also sit.
"The Roox becomes Nissan's second kei car (after last year's Dayz) to get the carmaker's ProPilot driver-assistance tech. The system now has a new 'millimeter-wave radar' that can detect cars at a greater distance ahead than what the previous system allowed, providing for smoother cruise-control operation. There's also a forward-collision warning system whose sensor 'can detect rapid deceleration in two preceding vehicles,' and alerts the driver of an impending collision using visual and aural cues.
"Other safety features include adaptive headlights, traffic-sign recognition, intelligent emergency braking, and, in higher variants, the SOS Call7 function, which allows the driver to make a manual call in an emergency situation.
"Powering, meanwhile, comes courtesy of a 660cc BR06 three-cylinder gasoline engine that's also shared with the Mitsubishi eK. It's available here in two states of tune: 51hp and 60Nm, and 63hp and 100Nm."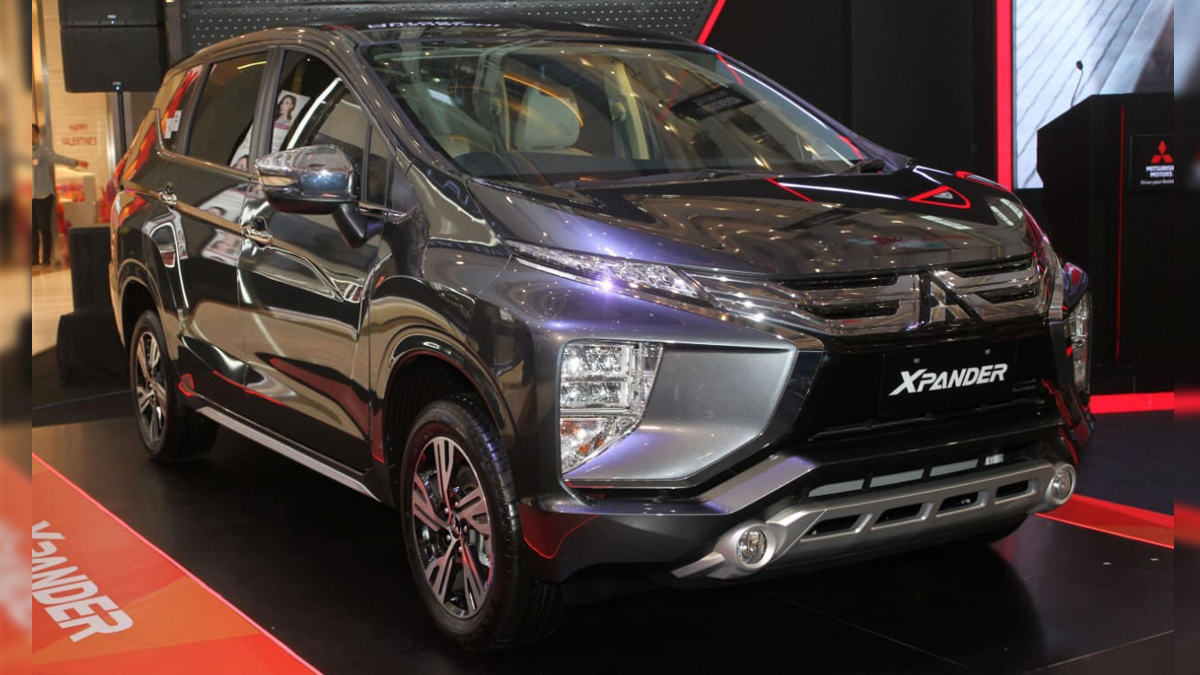 "In Indonesia, the Japanese car manufacturer has upgraded the Mitsubishi Xpander for 2020 with new exterior components and some changes to the cabin. Outside, you'll find an altered Dynamic Shield grille with a more prominent Mitsubishi badge on it. The latest Xpander also comes available with new 16-inch alloy wheels, a shark-fin antenna up top, and LED headlights.
"Inside, select variants get a new instrument cluster and some nice faux wood or silver trim. New seat patterns in beige and black are also available for customers looking for a more unique cabin aesthetic. For in-car entertainment, the vehicle boasts a new seven-inch touchscreen infotainment system, and a rear sensor for easier parking."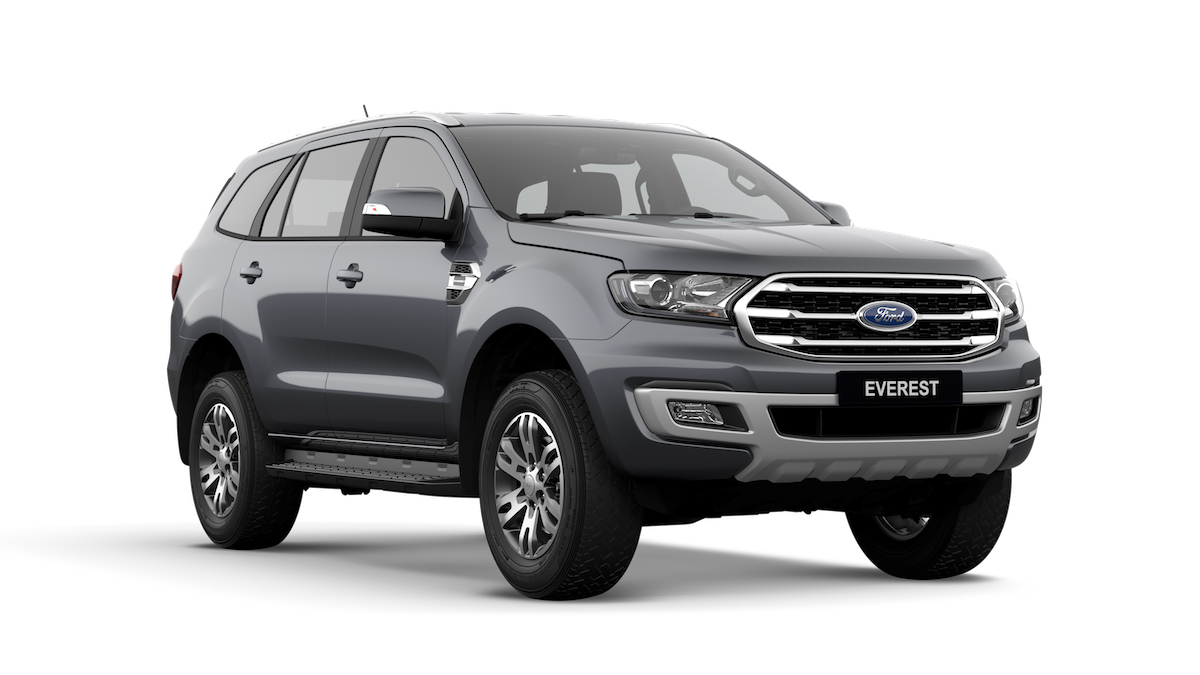 "Last year, Ford introduced the updated Everest to the Philippine market. With the refresh, the midsize SUV now came with an upgraded engine, a nicer interior, and more convenience features—but there was something missing. The carmaker had done away with the nameplate's more affordable Trend variants.
"Now the Trend is making an inevitable comeback. Ford Philippines has announced that the Everest will once again be available in Trend 4x2 AT form, starting at P1,738,000.
"Unlike its higher-end siblings, the Ford Everest Trend 4x2 AT gets a more modest 2.2-liter TDCi diesel engine capable of just 158hp and  385Nm of torque mated to a six-speed automatic transmission. This is expected, considering these units are considerably more affordable compared to the Everest 2.0L Turbo Titanium 4x2 AT at P1,995,000 and Everest 2.0L Bi-turbo Titanium+ 4x4 AT at P2,299,000, both of which come equipped with 10-speed automatics.
"At that price, the vehicle gets niceties like macho 18-inch alloy wheels, LED headlights, a power liftgate, rain-sensing wipers, leather seats, and a nice eight-inch SYNC 3 touchscreen infotainment system with Android Auto and Apple CarPlay capability—a pretty decent feature package, if you ask us. It also gets a handful of driver-assist technologies like Roll Stability Control, Hill Launch Assist, and Cruise Control."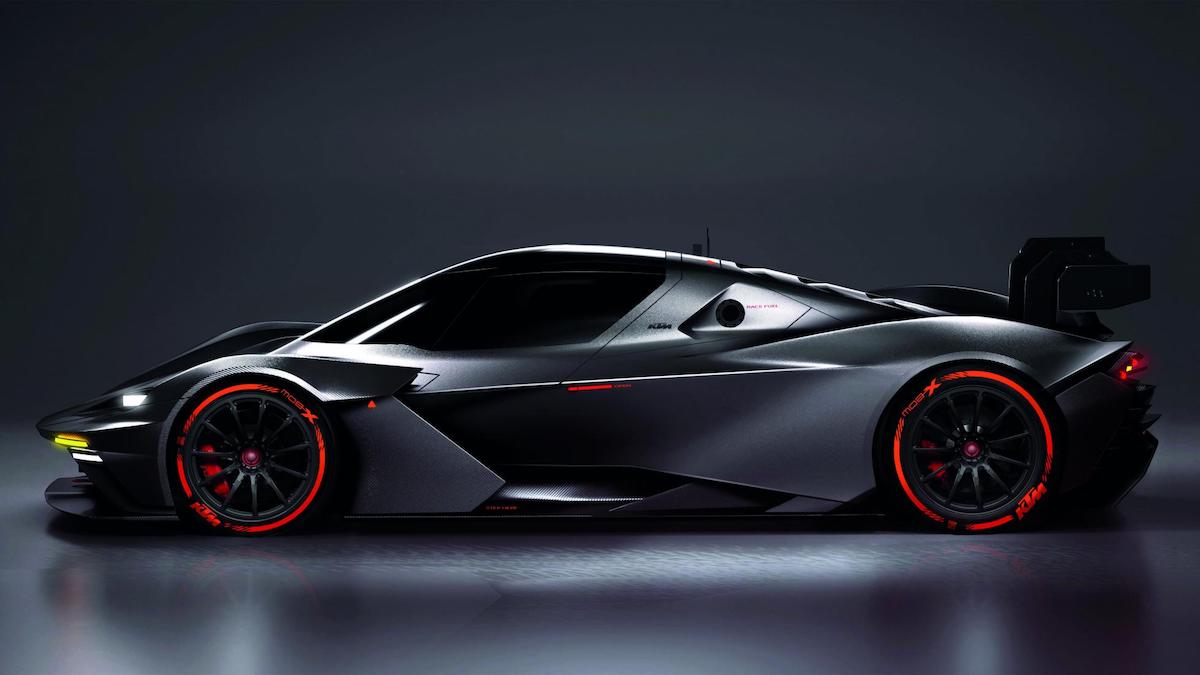 "It's been 12 years since KTM dropped the X-Bow upon us, and we haven't heard from it for a while—as far as four-wheeled offerings are concerned, anyway. But Austria's only car manufacturer—and Europe's largest motorcycle manufacturer—hasn't given up on cars. In fact, it's looked at the new GT2 racing regulations, licked its lips, and thought, 'We'll have a bit of that.'
"So, it's building this, the KTM X-Bow GTX—a 600hp, 1,000kg, big-downforce, closed-cockpit racer for track days, and which will also take on the likes of Audi and Porsche in the new GT2 class."
"The Geely Icon is a sporty-looking SUV with a sleek overall shape, but it does look macho and boxy, too, thanks to some rather pronounced character lines on the sides. Up front is an aggressive face highlighted by incredibly thin headlights. Geely's signature grille design is still prominent, but here it's boxier than the Coolray's, which we're more accustomed to.
"Inside, the vehicle clearly has premium aspirations. A combination of white and brown leather with contrast stitching can be found all around the cabin. The A/C vents and the cupholders seem to be formed in the shape of an infinity sign. In addition, there are two massive 10.25-inch displays—one in front of the driver, and one front and center on the dash.
"Under the hood is a 1.5-liter turbocharged engine that produces 175hp and 255Nm of torque. A mild hybrid setup is available, and the 48V system ups the total output to 188hp and 300Nm. Fuel consumption for this setup is a claimed 17.5km/L. The sole transmission option available is a seven-speed dual-clutch gearbox, and this enables the Icon to do 0-100kph in 7.9sec."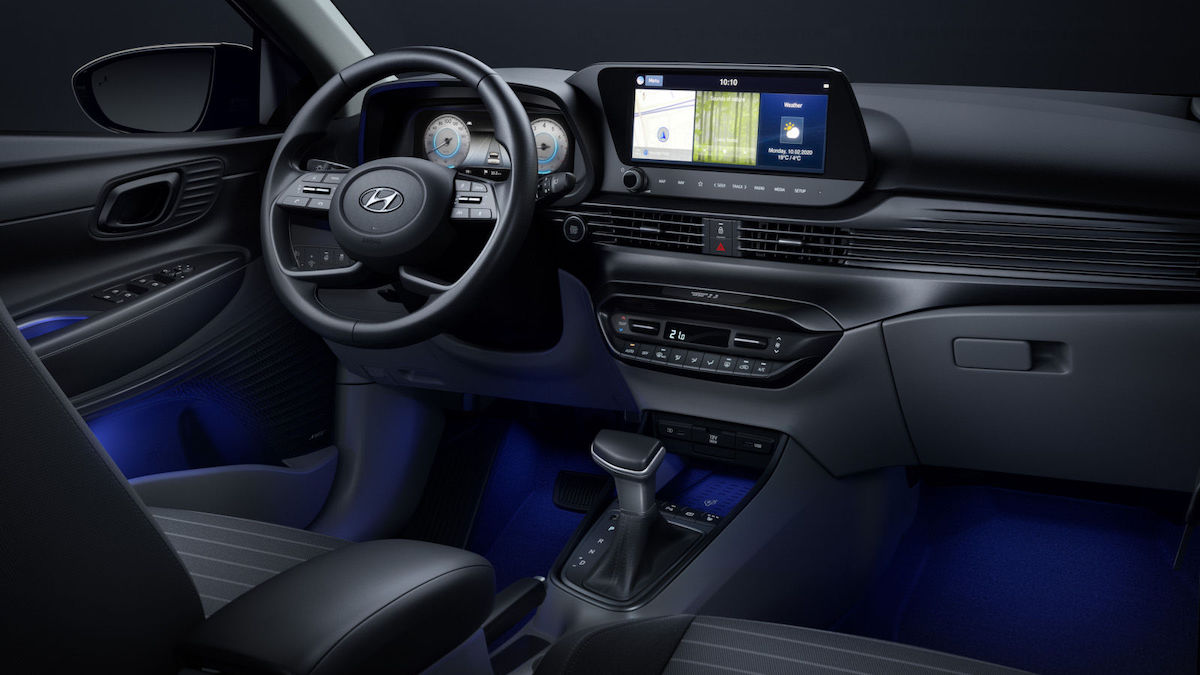 "The all-new Hyundai i20 looks rather sleek and sporty, we'd say. The first images of the new hatch were revealed only recently, but the said images only showed the car's exterior. Fortunately for us, the Korean carmaker has now released more photos of the next-gen i20, and this time we finally get a look inside.
"The thing here, though, is that only the front row has been shown in the photos. That said, the biggest upgrades inside the cabin are here, anyway, so it's okay. And by 'biggest upgrades' we mean the two massive 10.25-inch digital screens fitted up front—one is a digital cluster behind the tiller and the other an AVN (audio/video/navigation) touchscreen mounted front and center on the dash."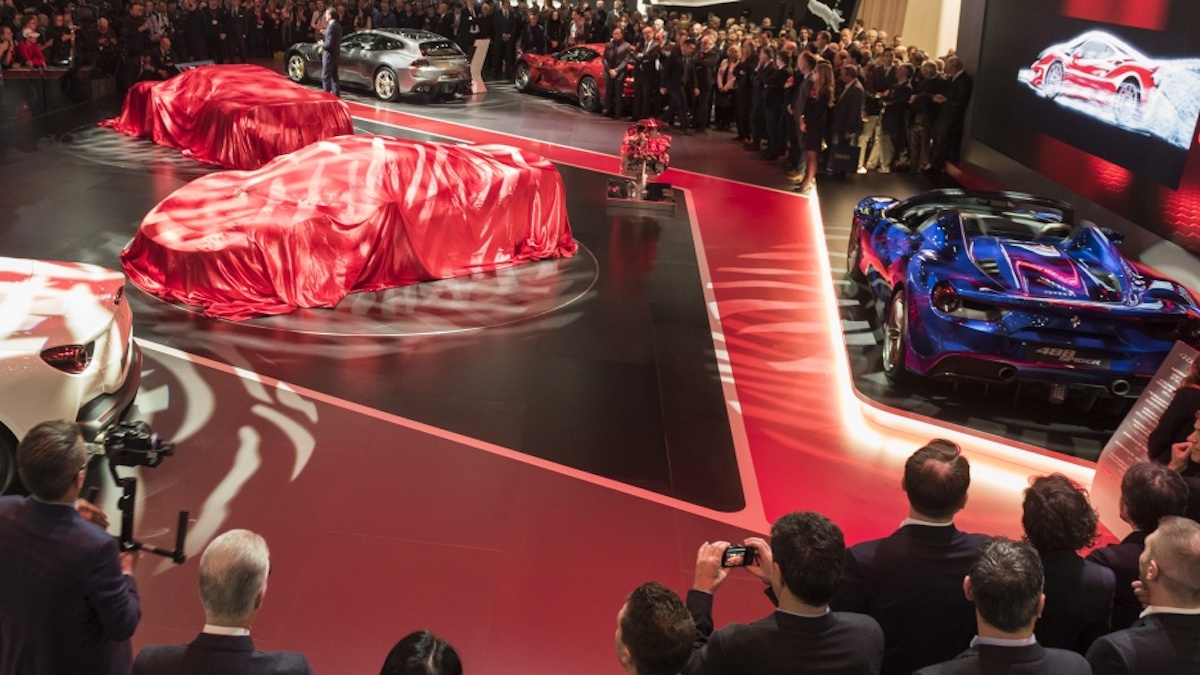 "Earlier this month, it was announced that this year's Beijing Motor Show would be postponed in light of the recent coronavirus (COVID-19) outbreak. Now, the epidemic has caused the cancellation of yet another upcoming motor show, this time on the other side of the globe.
"The 2020 Geneva International Motor Show (GIMS)—which was scheduled to take place on March 5-15, 2020—has now been canceled following the Swiss Federal Council ban on 'large-scale events involving more than 1,000 people.'"