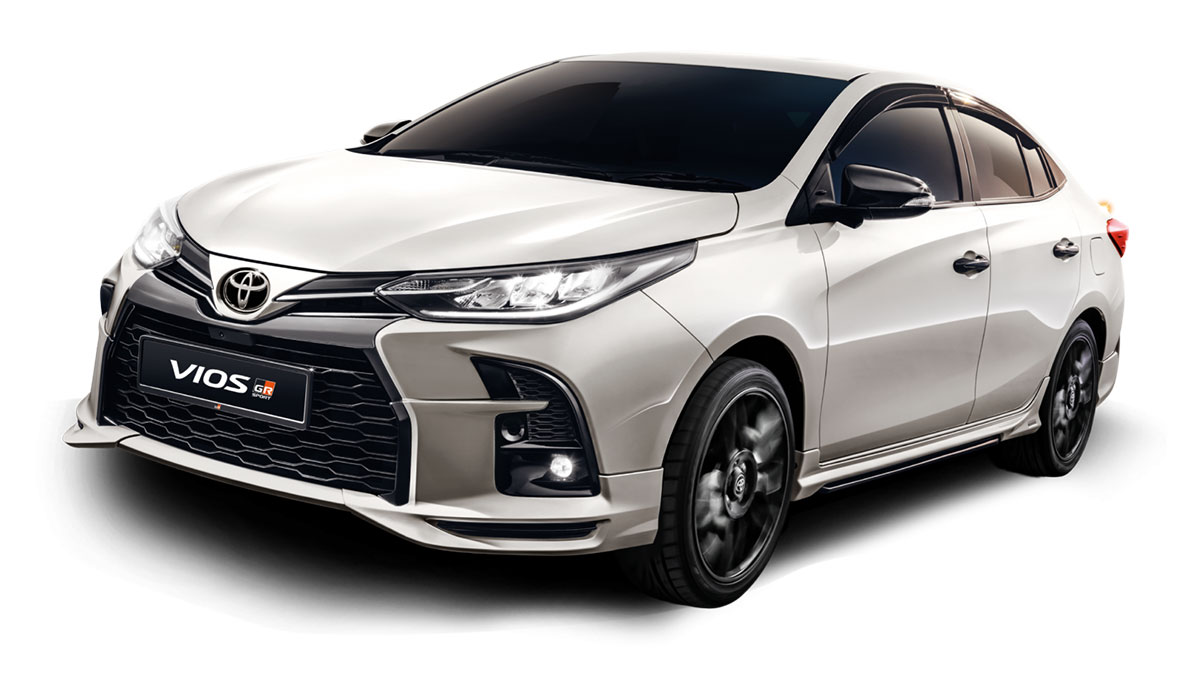 "Well, it seems the beastly Toyota GR Yaris has a sibling now. After weeks of speculation and some spy shots making rounds on cyberspace, Toyota has officially unveiled the Vios GR-S (GR Sport) in Malaysia.
"Like the GR Yaris, the Vios GR-S embodies that whole sporty Gazoo Racing design. Up front is a new-look grille and bumper with aggressive-looking air intakes that are actually reminiscent of the GR Yaris' front fascia. This face is matched with an equally sporty rear end with a new spoiler and bumper.
"Of course, there are also mechanical upgrades here. The MacPherson strut up front and torsion beam out back (both with stabilizers) have supposedly been tuned for sports performance. The Vios GR-S also sits on 17-inch black alloy rims shod in Toyo Tires Proxes TR1, which is the same high-performance tires equipped in Malaysia's Toyota GR Vios challenge cars.
ADVERTISEMENT - CONTINUE READING BELOW ↓
"What's surprising (or borderline upsetting) is that Toyota decided to leave the stock Vios engine untouched. That means under the hood of the Vios GR-S is still a naturally-aspirated 1.5-liter four-banger that generates 107hp and 140Nm of torque. Bummer."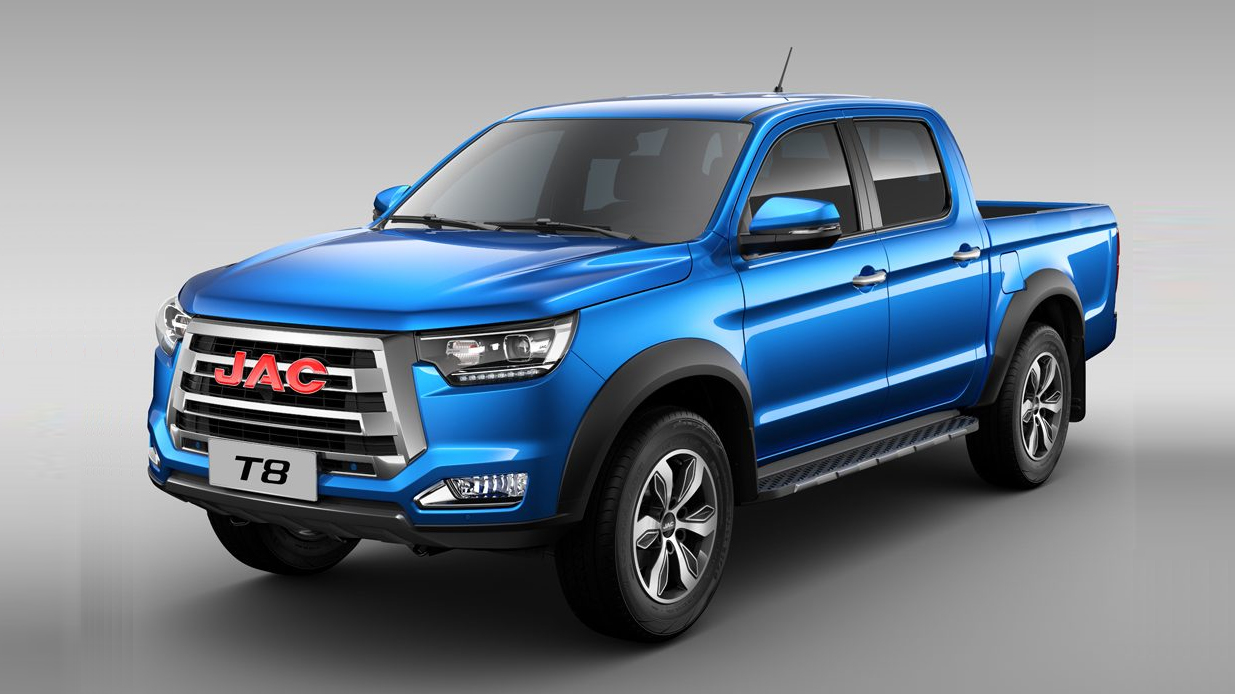 "JAC has just launched a new truck to end the year. Ladies and gents, feast your eyes on the new JAC T8.
"The T8 is a significantly more stylish vehicle compared to the JAC T6. The exterior is highlighted by a massive grille up front and black claddings and 18-inch alloy wheels shod in 265/60 R18 tires underneath.
"Inside, The t8 boasts a two-tone interior that gets a mix of black plastics and brown soft-touch materials on the dash, center console, and leather seats. Front and center in this cabin is an eight-inch infotainment system with Bluetooth and USB connectivity and is paired with a six-speaker setup.
ADVERTISEMENT - CONTINUE READING BELOW ↓
Recommended Videos
"Under the hood of this pickup is a Euro IV-compliant 2.0-liter turbodiesel that generates 136hp and 320Nm of torque. This setup is mated to a six-speed manual transmission and a 4x2 drivetrain. No 4x4 here, folks."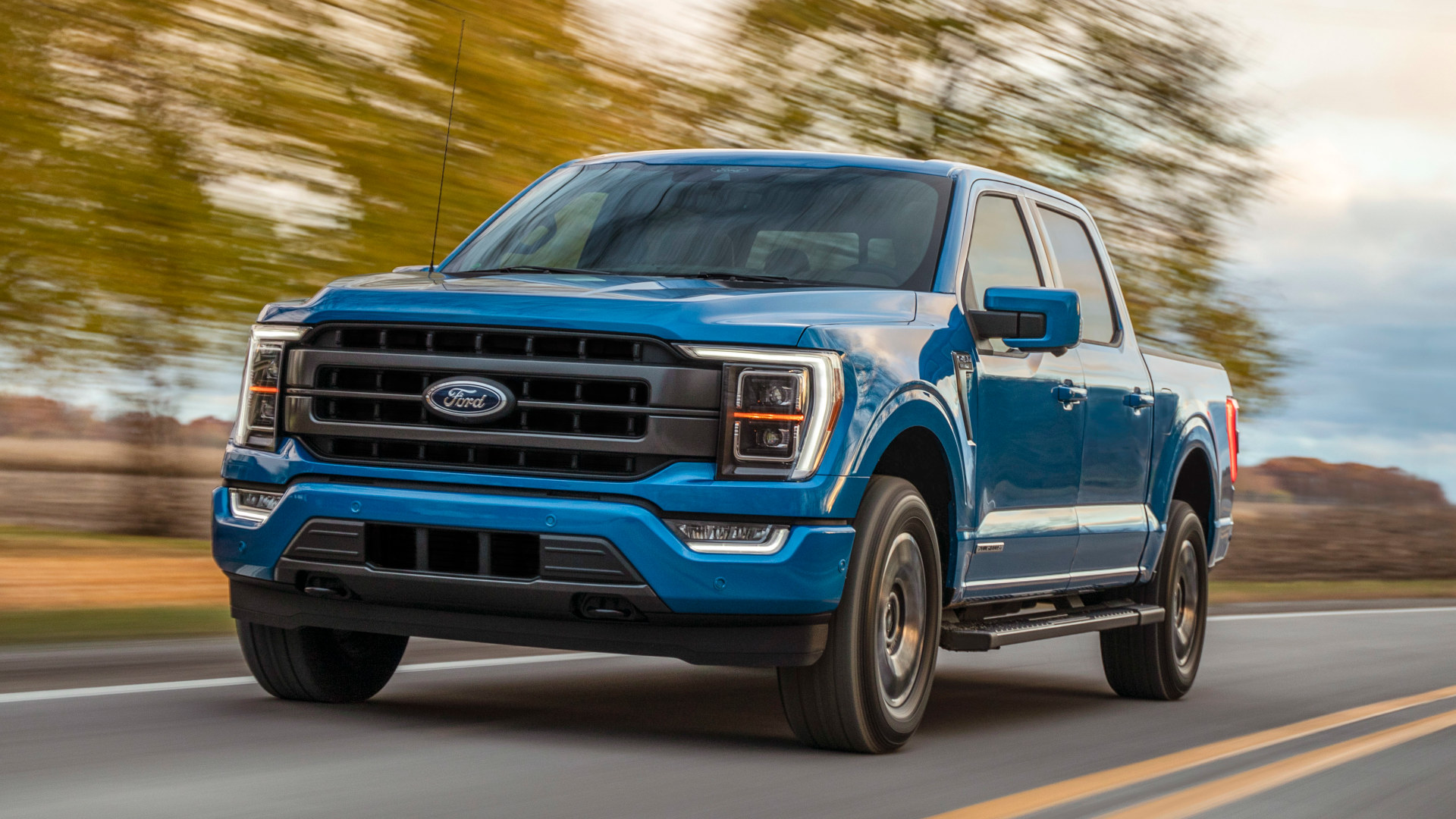 "Massive trucks have always had this bad reputation for being gas-guzzling they are. Ford's older gasoline-powered models are good examples. 
"The all-new F-150, however, is different. It packs beastly V6 and V8 mills across the range, but a certain variant boasts a full-hybrid setup, which Ford claims results in a fuel-efficient truck. Not something you would normally see in a vehicle of this size and caliber.
"Don't take our word for it. Ford has now announced the new F-150's EPA-estimated fuel economy ratings, and it appears that this 3.5-liter V6 hybrid setup is actually capable of 10.6km/L with a 4x2 drivetrain, and 10.2km/L with a 4x4.
ADVERTISEMENT - CONTINUE READING BELOW ↓
"Not too shabby for a burly 430hp, 773Nm powerplant, eh? Ford also says that with this setup and a full tank, the F-150's maximum range is pegged at more than 1,100km. We understand that also depends on the size of the gas tank itself, but you have to admit that the range is still pretty impressive, and will come in handy on long cross-country drives."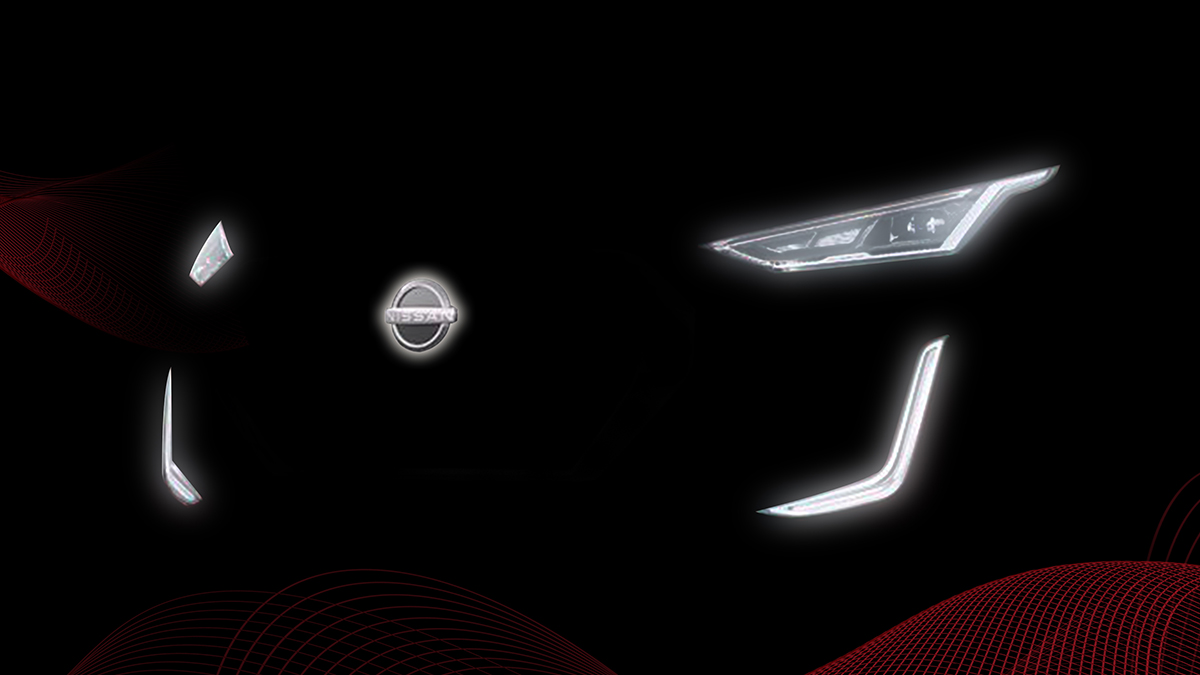 "Back in October, Nissan captured the attention of budget-minded buyers everywhere with the release of the Magnite in India. At the time, we said the tiny crossover looked like a perfect fit for Philippine roads on account of its incredibly compact size and raised stance.
"Now, it looks light there could be a chance we get to try it out for ourselves in the local setting.
"The Japanese car manufacturer has just confirmed a brand-new crossover offering for the Indonesian market. While the company doesn't outright say that the upcoming vehicle is the Magnite, we think the images accompanying the release speak for themselves."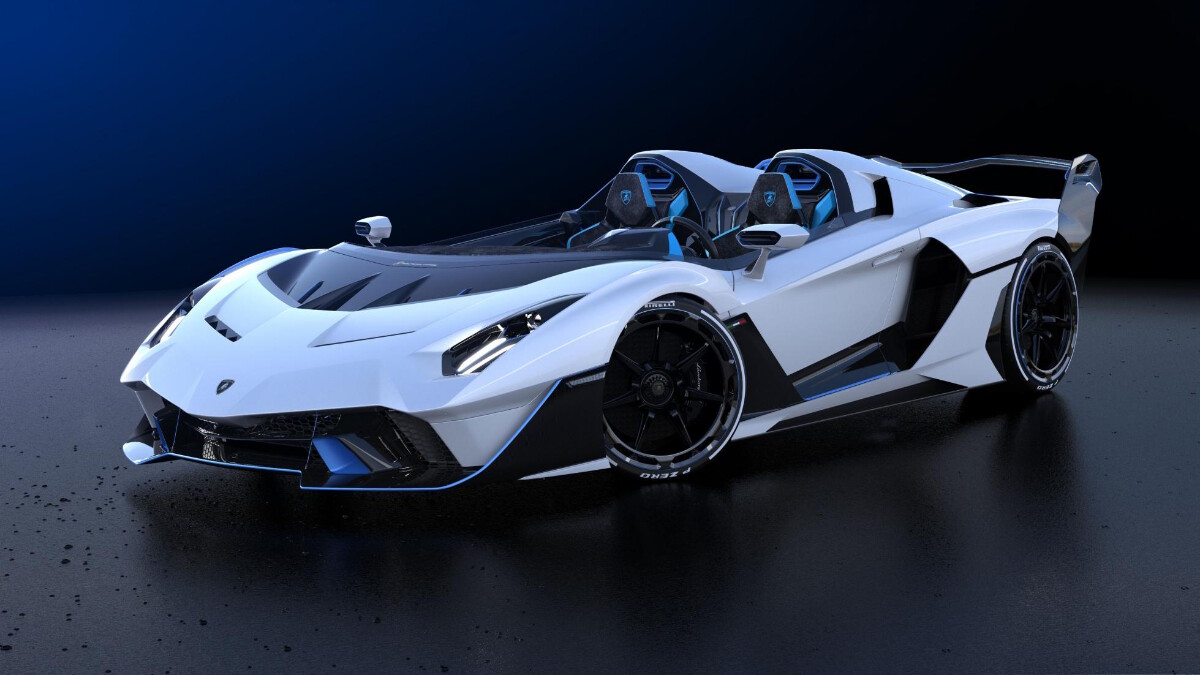 "'Just make it look cool.'
"That was the precise, specific, and incredibly exacting missive discharged directly from an enthusiastic customer into the hive mind of Lamborghini's design department. We assume it landed in a splash of multicolored carbon fiber, because the result—dubbed 'SC20'—is in the Italian carmaker's words, the 'most extreme open version of a road-legal V12 supercar.'
"It follows the SC18 as only the second car that Lamborghini's racing division, Squadra Corse, has built, taking its inspiration from the outfit's experience in GT competition and from the one-off Essenza SCV12 we saw only earlier this year. We're reliably informed such hits as the Diablo VT Roadster, the Aventador J, and the open-top Concept S were also merrily skidding around the mood board."
ADVERTISEMENT - CONTINUE READING BELOW ↓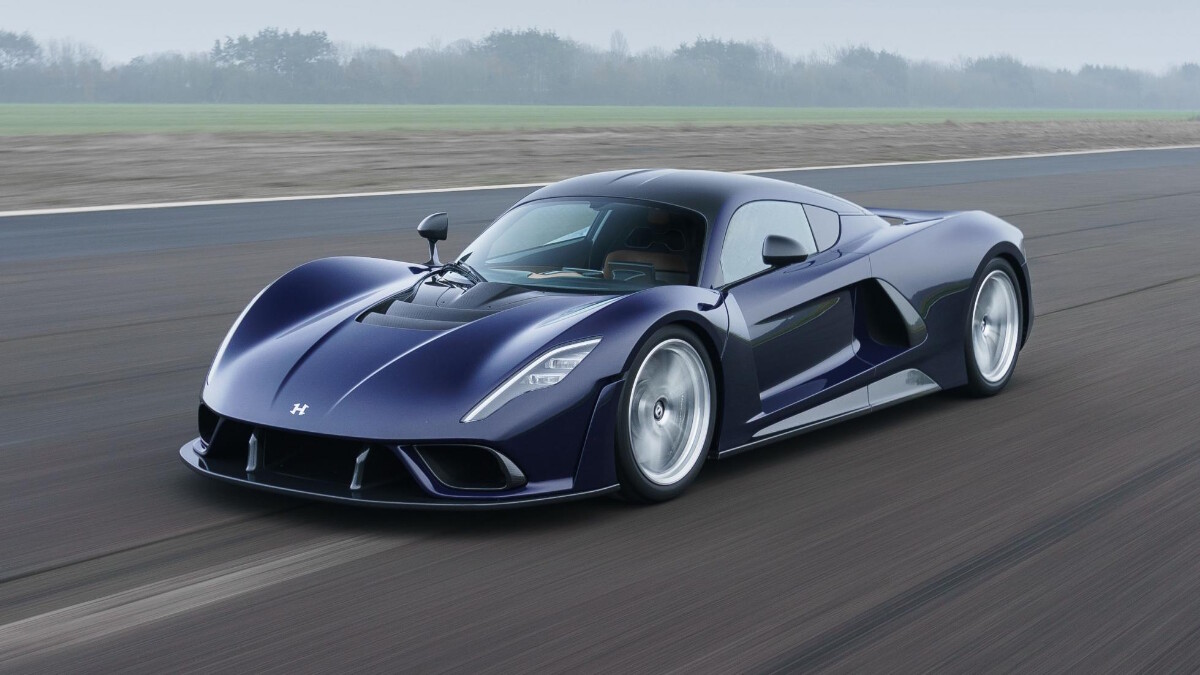 "You're looking at the first production prototype of the Hennessey Venom F5, the long-awaited 300mph+ (483kph+) all-American hypercar, and—spoiler alert—it doesn't disappoint. Let's start with the F5 name, derived from the Fujita tornado intensity scale, F5 being the most, er, intense with wind speeds of up to 512kph (318mph)—a number that will come into sharp focus in few paragraph's time.
"Ready for some numbers? Warning, you might want to give your brain a hard reboot before taking this lot in. The F5's engine is a 6.6-liter twin-turbo V8 called Fury. It produces over 1,792hp at 8,000rpm and 1,614Nm of torque at 5,000rpm, making it—for now, at least—the most powerful road car engine in the world. Thanks to its bespoke carbon tub, carbon panels, and not a lot else it weighs 1,360kg dry, just 30kg more than a Ferrari F8 Tributo—and yet it has over 1,000hp more. Power to weight ratio is 1,298hp/ton. I'll let that one marinate for a moment."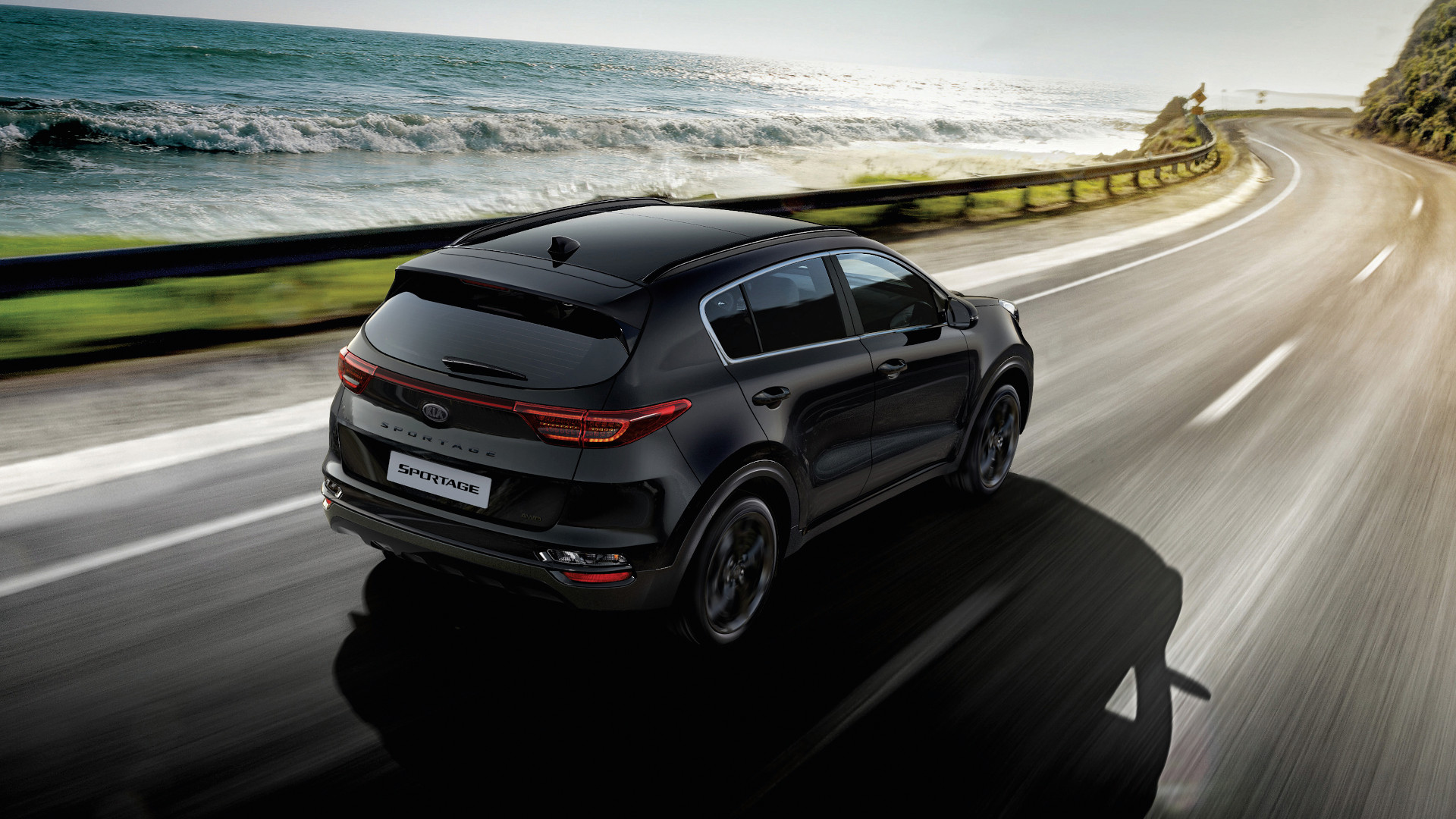 "Kia Philippines has launched a slew of vehicles over the past year or so, but sadly, the Sportage wasn't one of them. The compact crossover doesn't necessarily look dated, but it does when compared to the newer nameplates in Kia's local and global lineup.
"Now, we're not expecting Kia to launch an updated model on our shores anytime soon, but we do have an idea on how it can spice up the crossover in our market: bring in the Sportage JBL Black Edition.
"This is a new limited-edition variant that Kia just unveiled in the UK, and it looks damn good. It wears a black-on-black exterior, and it's arguably the Sportage's sexiest look yet."
ADVERTISEMENT - CONTINUE READING BELOW ↓
"Welcome to the first racing version of the 992-era Porsche 911, the GT3 Cup. Built for Porsche's Mobil 1 Supercup and Carrera Cup series, it's more powerful than its predecessor to the tune of 25hp, taking it up to around 510hp at a screaming 8,400rpm, and is "a good 1%" faster around a track thanks to optimized aero and various chassis changes.
"The 992 GT3 Cup uses the "turbo-spec" body for added width and broader shoulders. So, it can accommodate wider wheels and tires—12 inches wide at the front, and 13 inches wide at the rear. More aluminum has been used in its construction—up to 70%, versus just 30% for the old car—but the 1,260kg 992 Cup is still a bit heavier than the car it replaces. The extra 35kg comes from the stronger safety cell. All the windows are lightweight polycarbonate, while the doors, the engine cover, and the rear wing are made of carbon-fiber-reinforced plastic."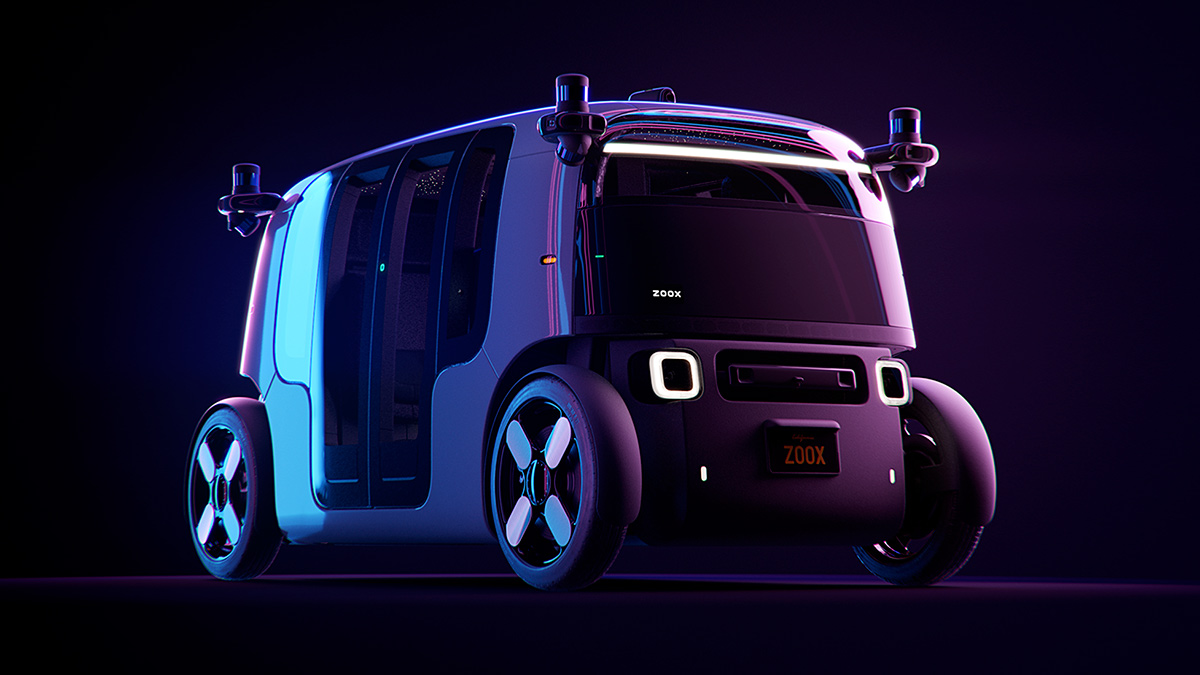 "At the rate Amazon is expanding, it's only a matter of time before people wake up to find that Jeff Bezos has become the world's overlord—maybe even with a giant, veiny head and telepathic powers a la South Park.
"Bezos' empire already stretches out across almost every sector imaginable. From the top of our head, there's tech, logistics, delivery services, publishing, robotics, entertainment, and even education. It isn't a stretch to say the dude has a stake in everything.
"Transportation, of course, is no exception. Amazon has acquired autonomous mobility startup Zoox, meaning there may come a day when you won't be able to hop into a rideshare without bowing down to Bezos prior. Frankly, though, we don't mind. At least not if what the company is pitching lives up to expectations.
ADVERTISEMENT - CONTINUE READING BELOW ↓
"Zoox has unveiled its first robotaxi, and it's easily one of the most promising EVs to hit the internet this year. Its ultra-compact form factor (it's only 3,630mm in length) will be a major draw for traffic-infested cities looking to clean up their act, it has a 120kph top speed, and it's capable of driving up to 16 hours straight on a single full charge. All this is on top of self-driving capabilities, too, by the way."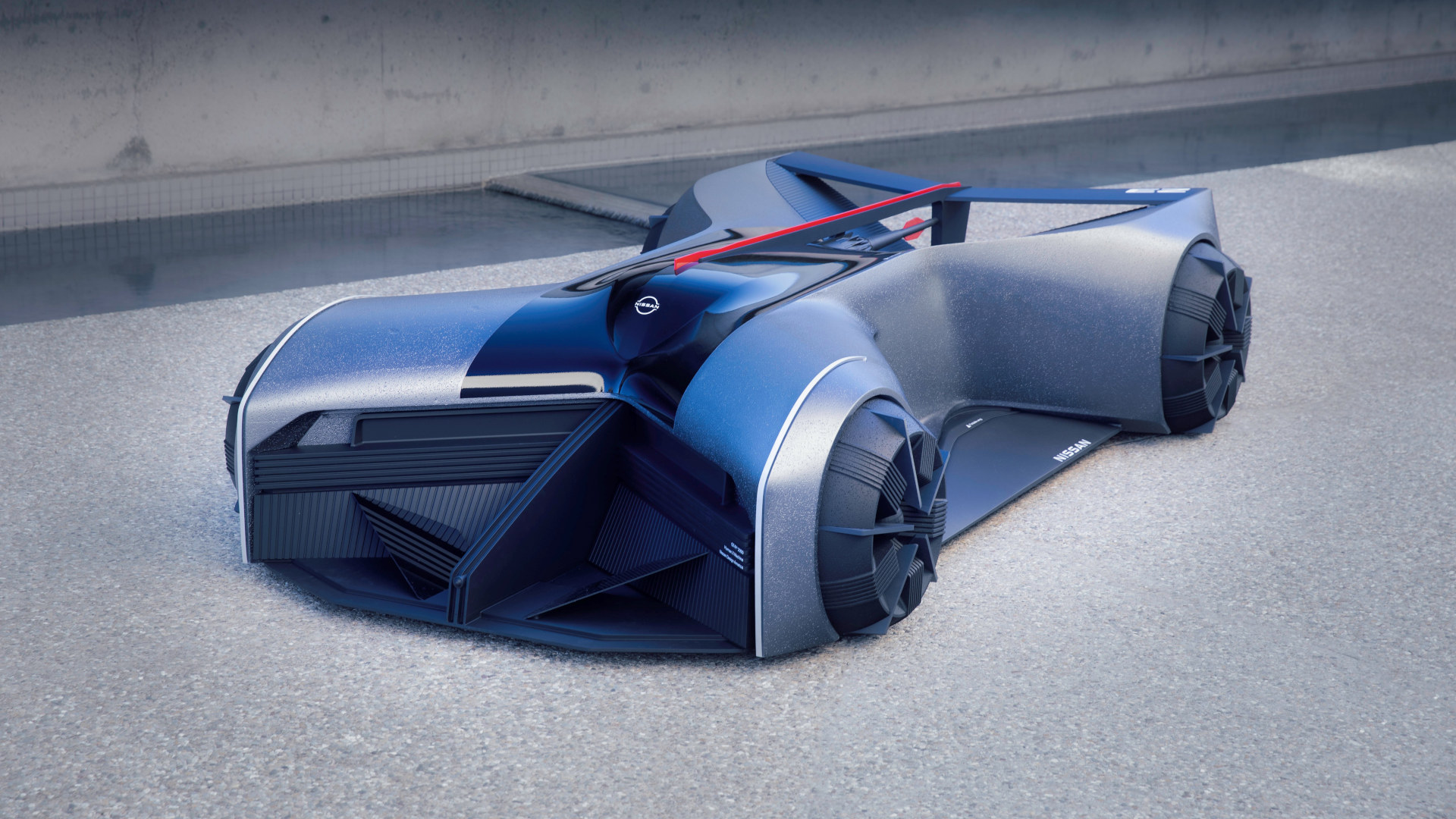 "This is a Nissan GT-R. It's no ordinary GT-R, though. Heck, it's not even an ordinary car.
"This is called the 'GT-R (X) 2050' conceptualized by Nissan Design America (NDA) intern Jaebum 'JB' Choi. The concept originated from Choi's design study for this final thesis at the ArtCenter College of Design in Pasadena, California.
"This may be an unofficial GT-R model, but as far as iterations of Godzilla go, this is definitely the most unique one of the bunch. Of course, it still takes some design cues from the real GT-R as well as the GT-R Nismo, but it's operated in an entirely different manner.
"This is what Choi calls a "wearable machine." The driver must wear a docking suit and a specially designed helmet prior to boarding the vehicle. Inside, he must rest horizontally in a prone position with his limbs extended in the shape of an X. Imagine the position of a rider on a motorbike, but instead inside a four-wheeled vehicle."