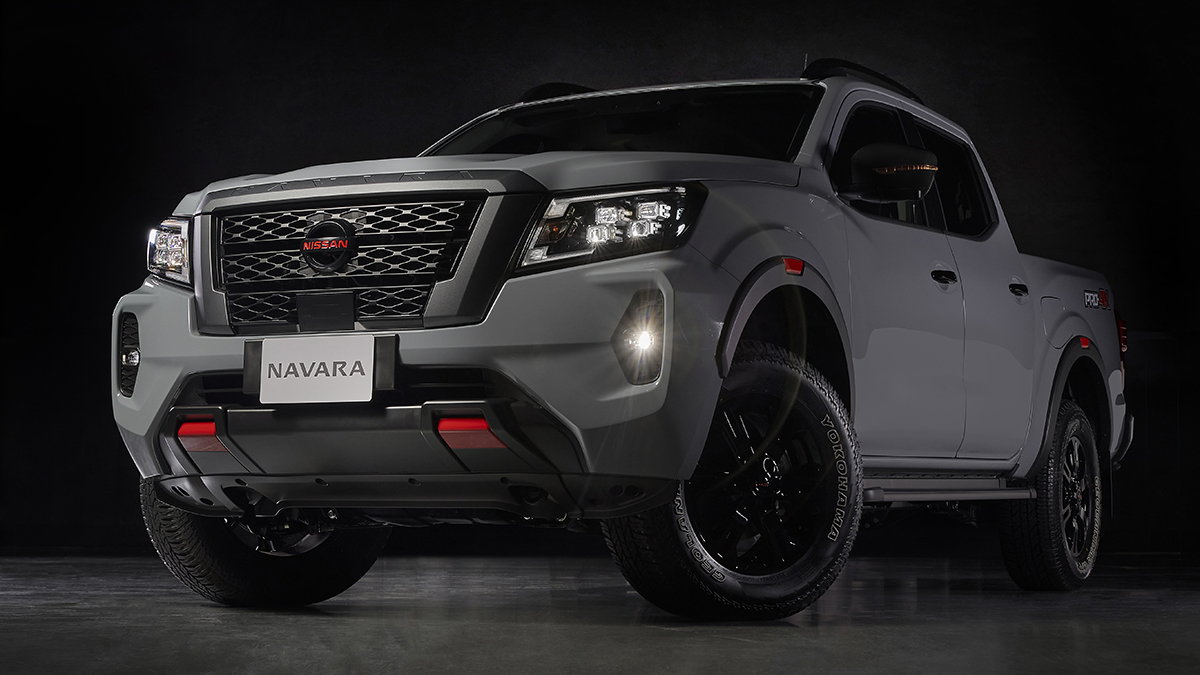 "We knew this truck was going to look tough. But damn, we didn't expect that it would look this good.
"Nissan has pulled the wraps off the refreshed Navara, and it's easily one of, if not the, most handsome pickup in its segment. The wait was worth it.
"Let's get right to it. The biggest change is obviously the face: There's a massive new 'interlocking frame' grille akin to what you'll find on the much larger Titan, and this is flanked by some very cool four-projector headlights. The shoulders of the vehicle are noticeably more muscular, and the whole setup simply lends the truck a much more rugged vibe.
Continue reading below ↓
Recommended Videos
"The rear flaunts a handful of alterations, too. There's a new tailgate, a new bumper equipped with a step for easy bed access, and a new pair of taillamps with C-shaped lighting signatures. This whole aesthetic is enhanced further in the new Pro-4X variant, which includes add-ons like a roof rack, blacked-out components, and orange accents."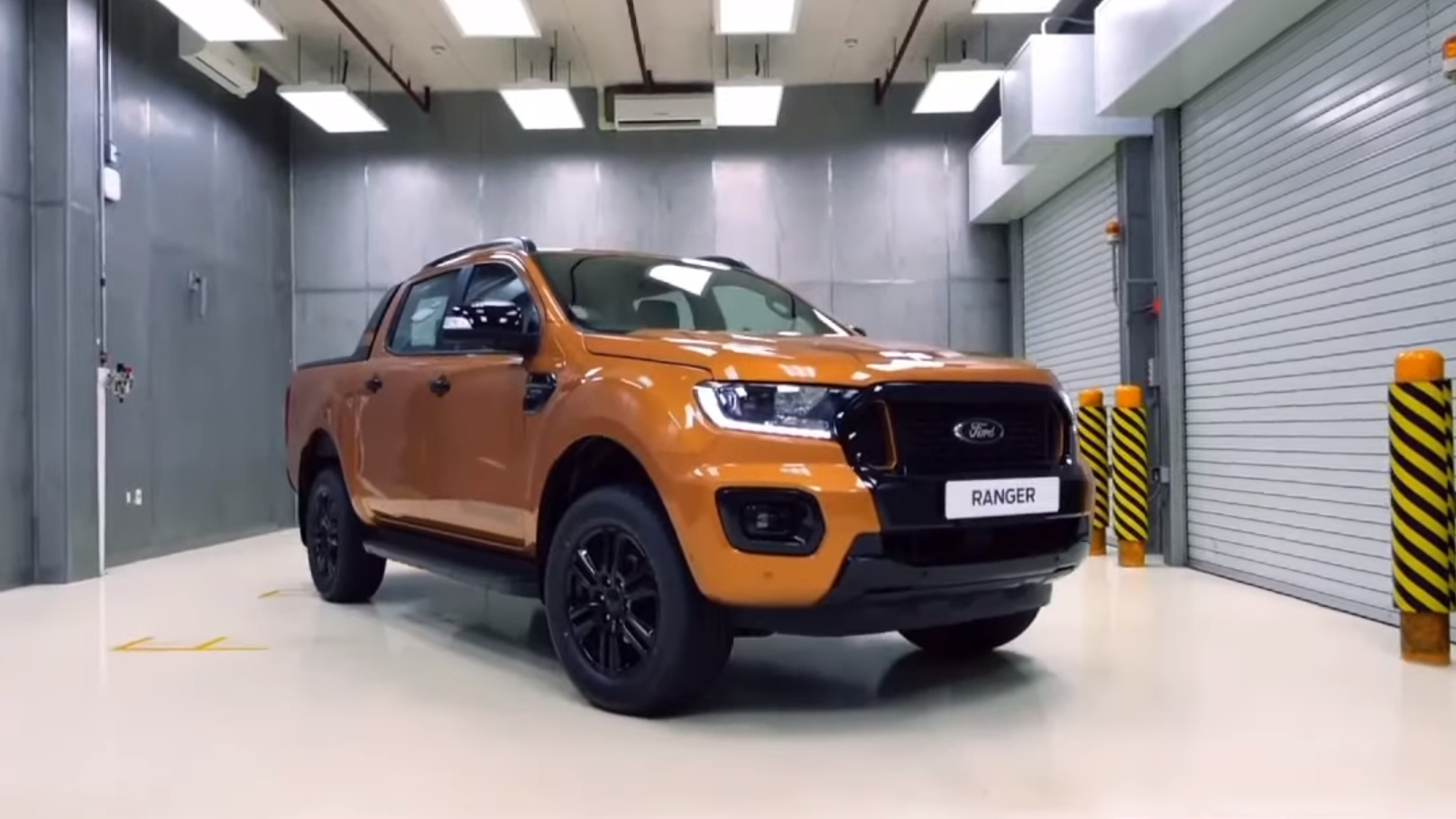 "The new Nissan Navara isn't the only facelifted pickup that you'll see today—Ford has also unveiled a new-look Ranger in Thailand.
"It may not be that substantial of a refresh for the Ford truck, but it gets some changes nonetheless—mainly with its grille, to be exact. The trapezoidal pattern that you see on the PH-spec FX4 is now featured in Ford Thailand's other Ranger variants such as the Wildtrak. This new grille has also been wrapped with more black plastic that further accentuate to the front fascia.
"Not much has changed apart from this. There are new blacked-out alloy wheels underneath, and that's about all of the major tweaks. No changes under the hood here.
"Now, that's not the only news Ford Thailand has for us—the carmaker also revealed a facelifted Everest as well. And just like the Ranger, this midsize SUV only gets subtle changes. There's a new grille up front, and there's also a new 'Everest' chrome lettering on the hood. No need to get those aftermarket bits for this one."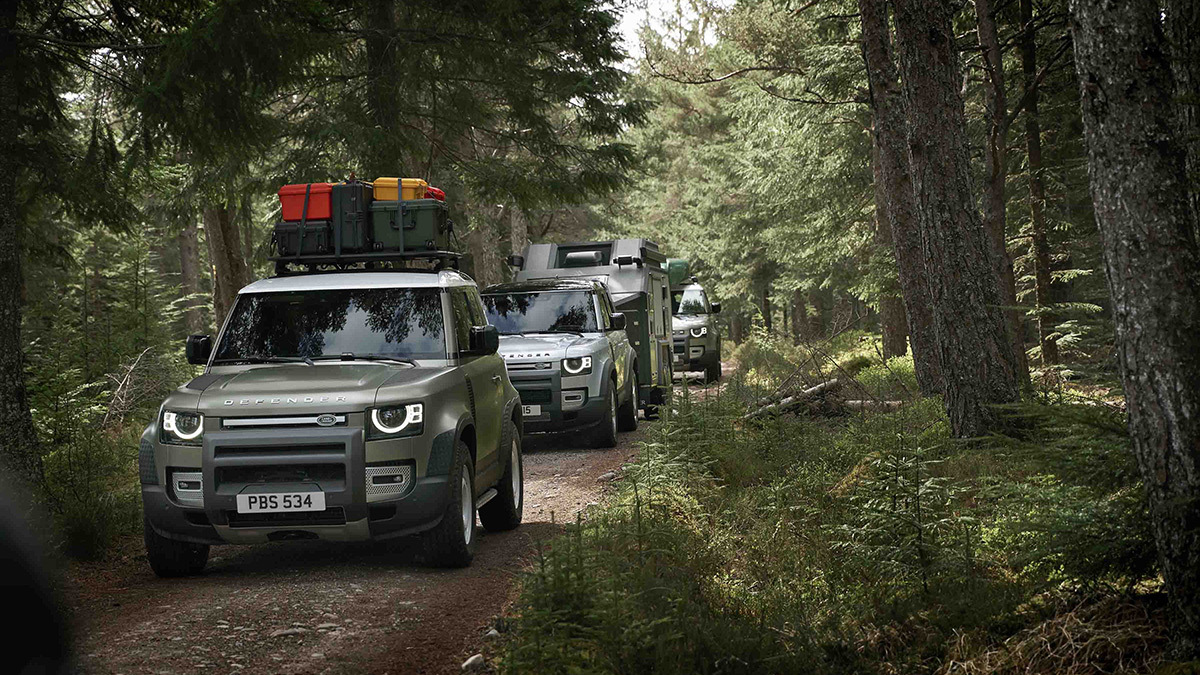 "If you held off on purchasing a brand-new Land Rover Defender when it first launched in the Philippines, maybe this is what you've been waiting for.
"Coventry Motors Corporation, Land Rover's official local distributor, has announced that it will be bringing in the Defender D240 90 and 110 in the first quarter of next year. These will be powered by the carmaker's Ingenium D240 twin-turbocharged diesel engine capable of 237hp at 4,000rpm and up to 430Nm of torque between 1,400-3,750rpm.
"The new powertrain option is much appreciated but isn't the only addition being made to the lineup, however.
"Coventry Motors Corporation is also launching the three-door version of the SUV with a shorter wheelbase, the Defender 90. This will also be powered by the new D240 engine and will provide customers the choice of pairing the vehicle's versatility and capability with a more compact form factor. No prices have been announced by the company yet, though."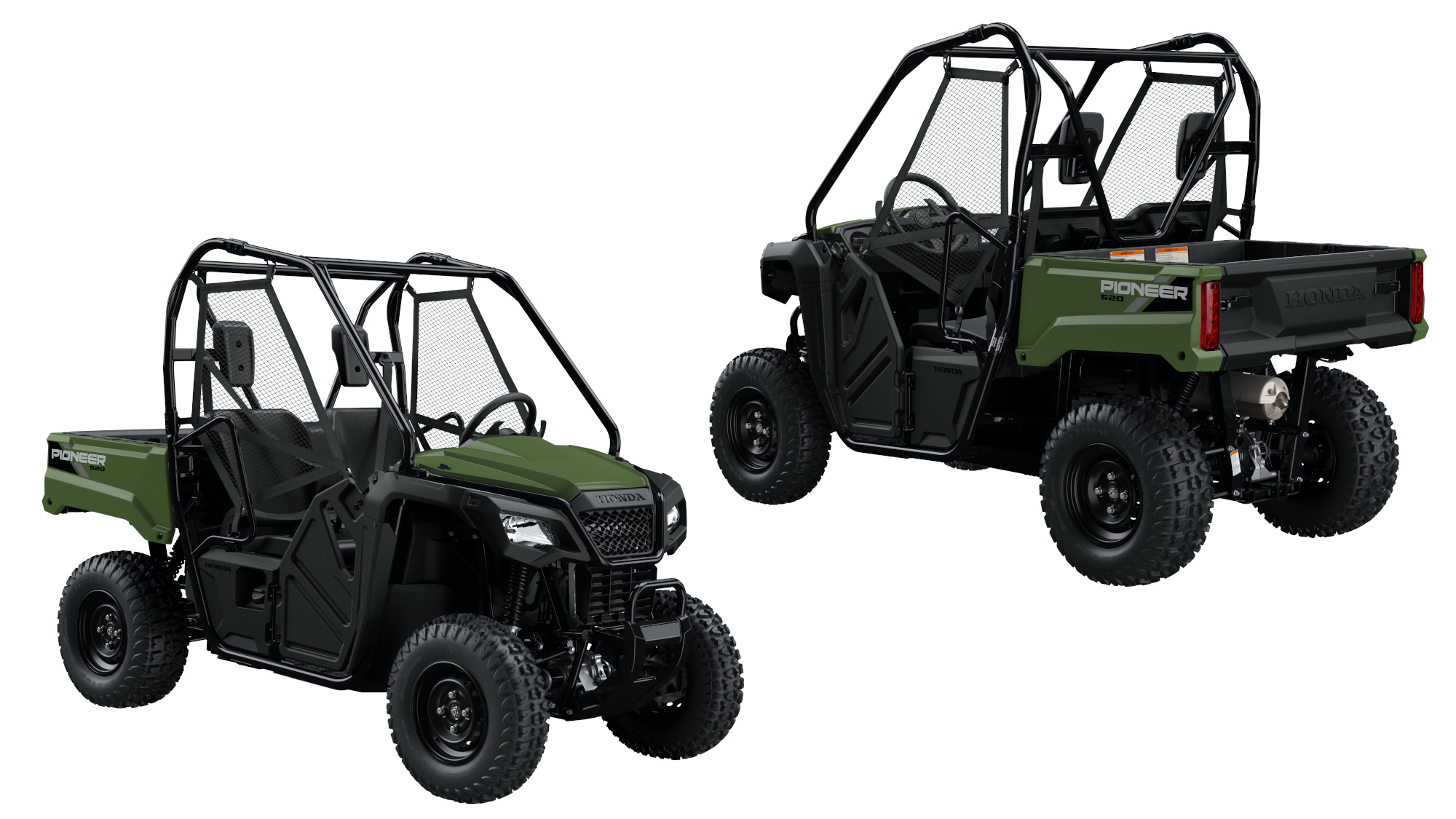 "This, ladies and gents, is the new Honda Pioneer 520, and it's the latest addition to our list of "vehicles we wish were sold in the Philippines." An incredibly compact workhorse with an economical engine? Why the heck not, right?
"This thing is the latest iteration of the Pioneer 500. Honda has now given it a new 658mm x 983mm x 249mm tilt bed. This bed has D-ring anchors and cutouts to haul cargo such as buckets, milk crates, wood dividers, and cups. Honda also says the bed is compatible with the brand's Pro-Connect accessories like its racks and cargo boxes.
"The new Pioneer 520 also gets a larger 518cc engine—that's 43cc bigger than its predecessor's powertrain. It sits on 12-inch wheels shod in new 24-inch all-terrain tires, and stopping power is provided by disc brakes all around."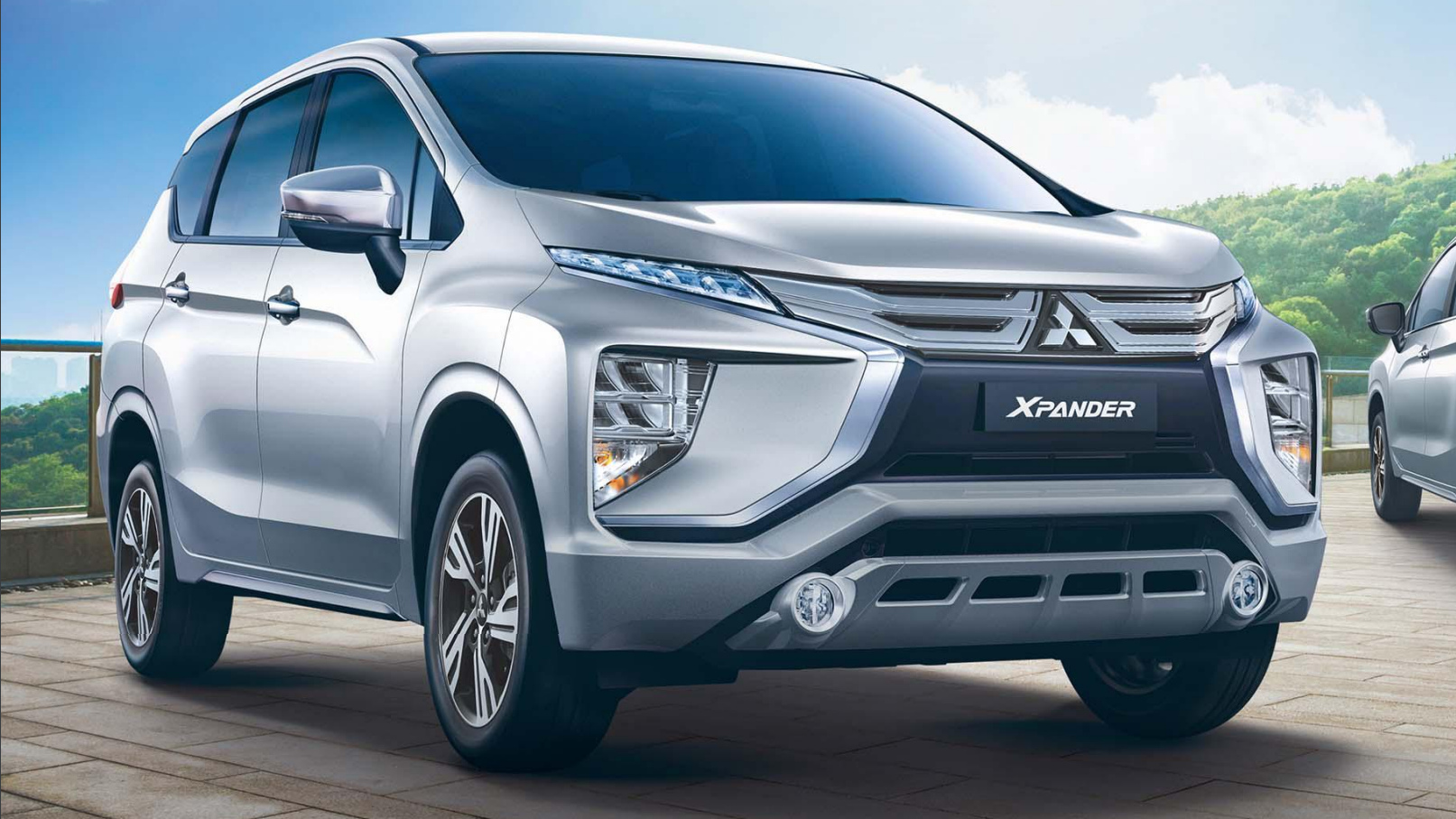 "Mitsubishi Motors Corporation (MMC) confirmed in a previous statement that it will launch a new SUV and a new pickup starting 2022. That, however, is actually just the tip of the iceberg, as it appears the Japanese carmaker has revealed that it has even bigger (and greener) plans ahead.
"In a recent press release, MMC announced its plans to reduce its carbon dioxide emissions by 40% by 2030. And to achieve this, it plans to build more EVs to the point that half of its lineup will be electrified by then.
"This electrified lineup will center on plug-in hybrids, and we assume the first among this series of PHEVs will start with the new Outlander that Mitsubishi is expected to unveil in early 2021. Meanwhile, MMC is also looking to improve the fuel efficiency of all its ICE (internal combustion engine) vehicles in order to achieve its new short-term environmental target.
"But out of the big plans MMC has in store in the coming years, what really caught our attention is this: According to a Nikkei Asia report, the carmaker is also set to launch a new hybrid Xpander as early as FY2023. Since that's an incredibly popular nameplate here in our market, there is a decent chance that Mitsubishi Motors Philippines (MMPC) will eventually bring it in."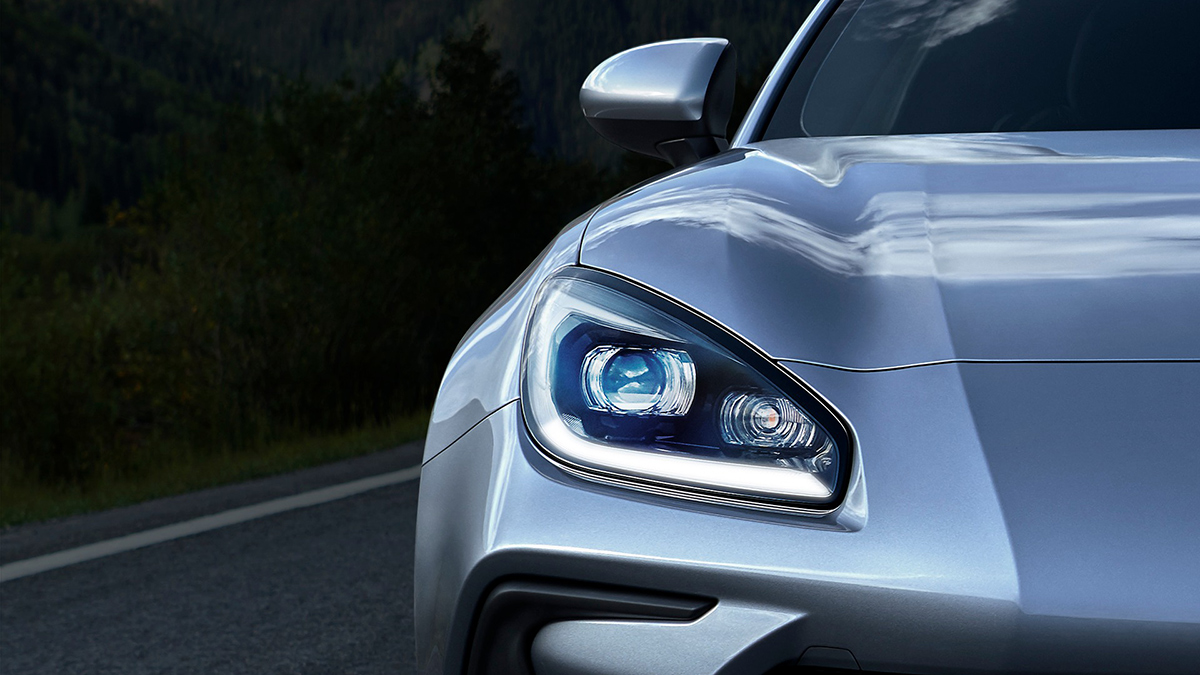 "It looks like we finally have an official release date to go with what little we've seen of the all-new Subaru BRZ.
"The Japanese car manufacturer has confirmed that the upcoming sports car will be making its debut on November 18, 2020. Besides this, the company has put up a countdown microsite on its US website containing a short teaser video and a view of the vehicle's headlight. It also tweeted a pixelated image of the 2021 BRZ without camouflage.
"Frankly, this still isn't much to go on—but it's a hell of a lot more than what we had prior to this. And since there's still no word as to when its Toyota-badged twin, the 86, will be showing itself, we're still assuming this Subie will beat it to the spotlight."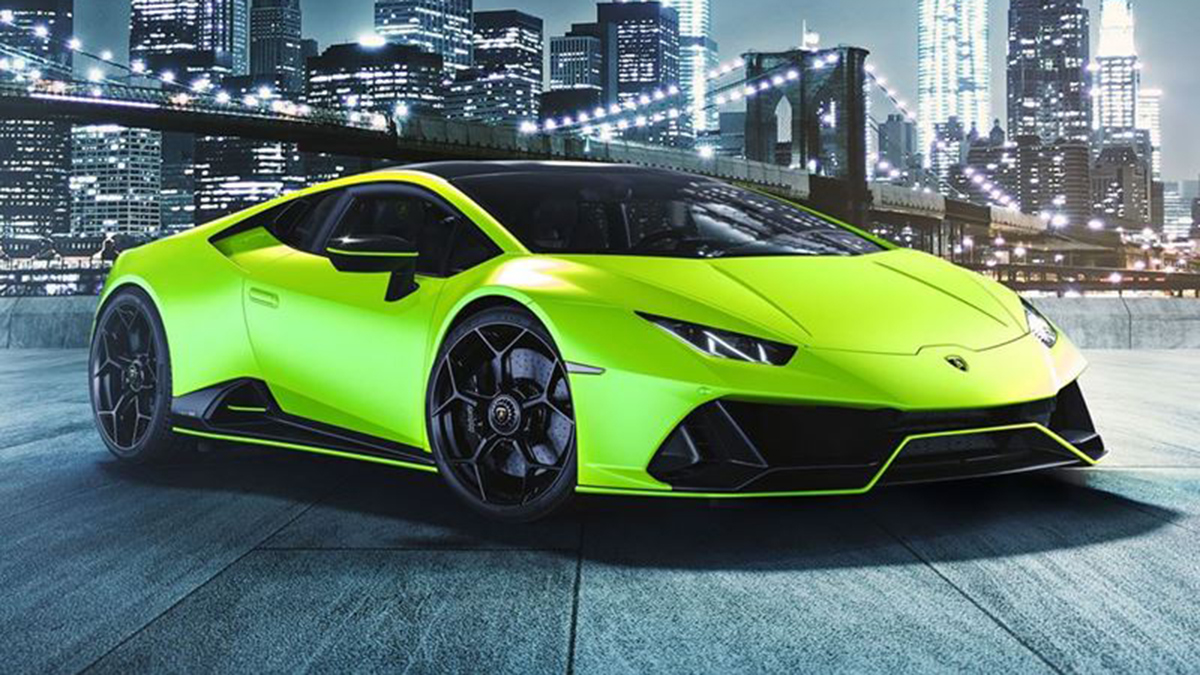 "Not that we can afford one, but we already know what color we're going for when we finally buy ourselves a brand-new Lamborghini Huracan Evo. Verde Shock (dealership term for 'green') just looks too damn good to pass on.
"Verde Shock is just one of the five color options included in the Italian supercar manufacturer's new Fluo Capsule collection. The rest of the lineup is Arancio Livrea (orange), Celeste Fedra (blue), Arancio Dac (orange), and Giallo Clarus (yellow). 
"Opting for a Fluo Capsule collection colorway gets you more than just a ridiculously bright exterior, though. The company is also throwing in a bit of stealth into the Huracan Evo's mix via a matte black roof, front bumper, and side skirts. These components also feature accents in the Fluo Capsule color of your choice."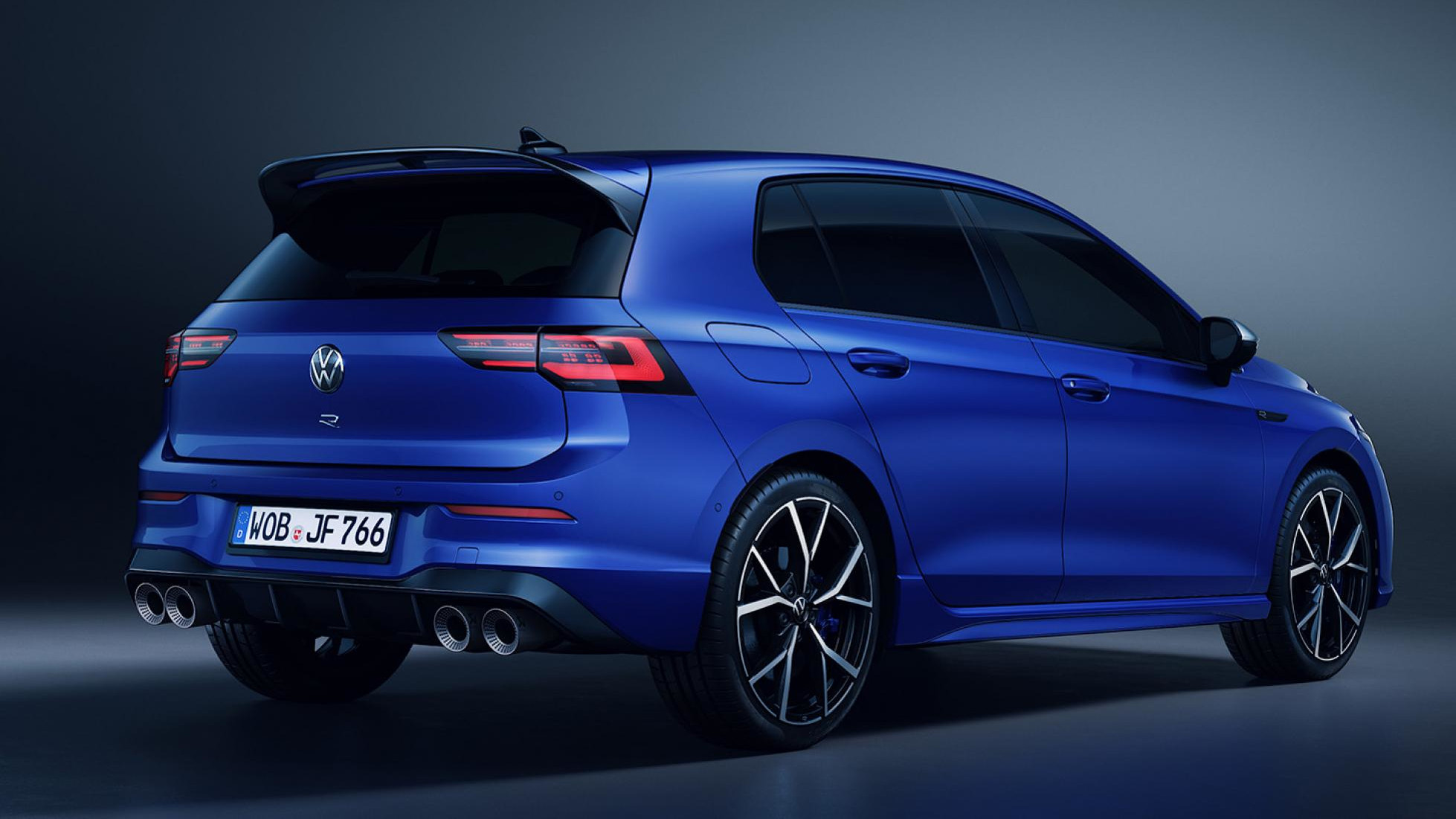 "Listen up, all of you who think the all-wheel-drive VW Golf R is one of The Boring Hot Hatches. The new Mk8 Golf R would like a word, and that word is 'drift.'
"Yes, the all-new super-Golf can powerslide, apparently. It's thanks to a new active rear differential with clever torque-vectoring that can transfer big wads of the engine's 316hp between the car's rear wheels. But there's a catch.
"The catch is you have to spec something called the R Performance Pack to get the necessary rear diff, the Drift Mode, and a 'Special Mode' which has been specifically tuned for—you guessed it—getting the Golf R around the Nürburgring Nordschleife as quickly as possible. In the hands of a racing driver, VW has already sent one round the Ring in 7min51sec—a massive 17 seconds quicker than the old Golf R.
"That's pretty much all thanks to the handling. It's certainly not down to power: the new Golf R develops 316hp, up only 10hp from the last car. There's no manual gearbox this time, because customers paying £40k (about P2.5 million) for a hot hatch demand paddles, VW insists. The 7-speed DSG is useful for 0-100kph times, naturally—VW claims a sprint of 4.8secs, with a top speed of 249kph as standard or 264kph with the go-faster pack."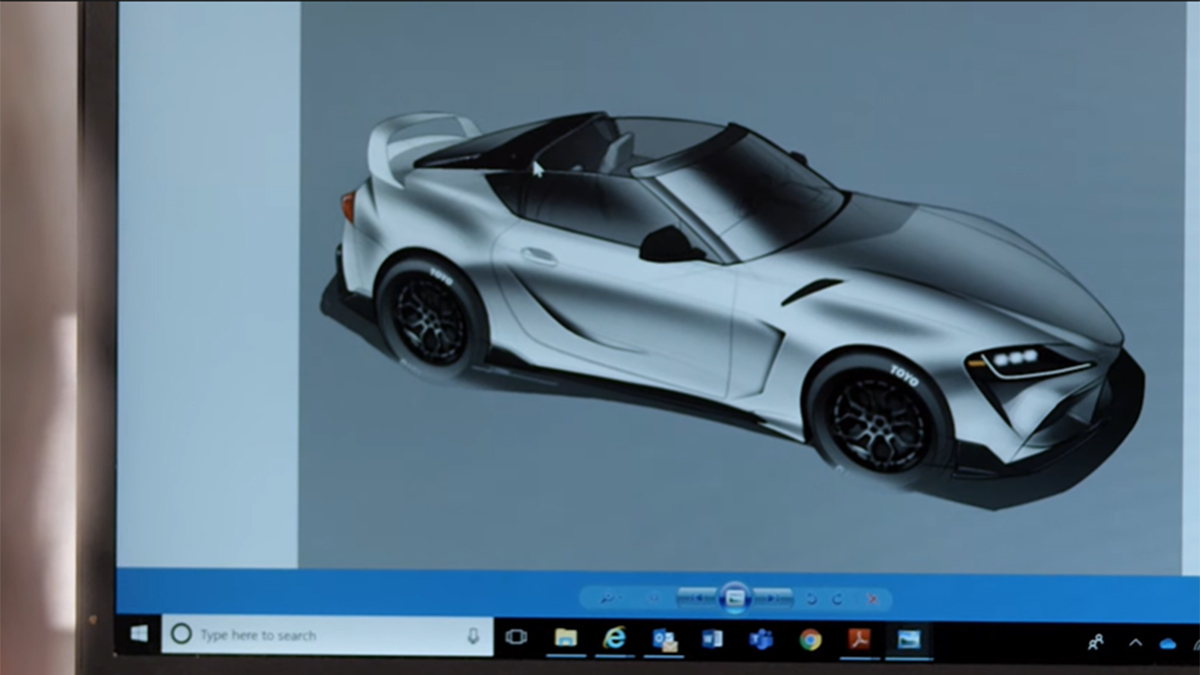 "Have you ever looked at the current-gen Toyota GR Supra and thought "boy, this thing would look good without a roof, wouldn't it?" If yes, rest assured you're not alone. We've often wondered what such a design choice would mean for the sports car as well. And it looks like we'll be getting our answer very soon.
"Toyota USA has revealed that it is currently working on an open-top Supra based on the vehicle's Heritage Edition release. The Japanese car manufacturer has yet to reveal images of this project in the metal, though it has provided a few details via a YouTube video series documenting this vehicle's creation.
"The most we get from this is some renders and sketches on a computer screen, but that's enough to keep us excited until an actual reveal."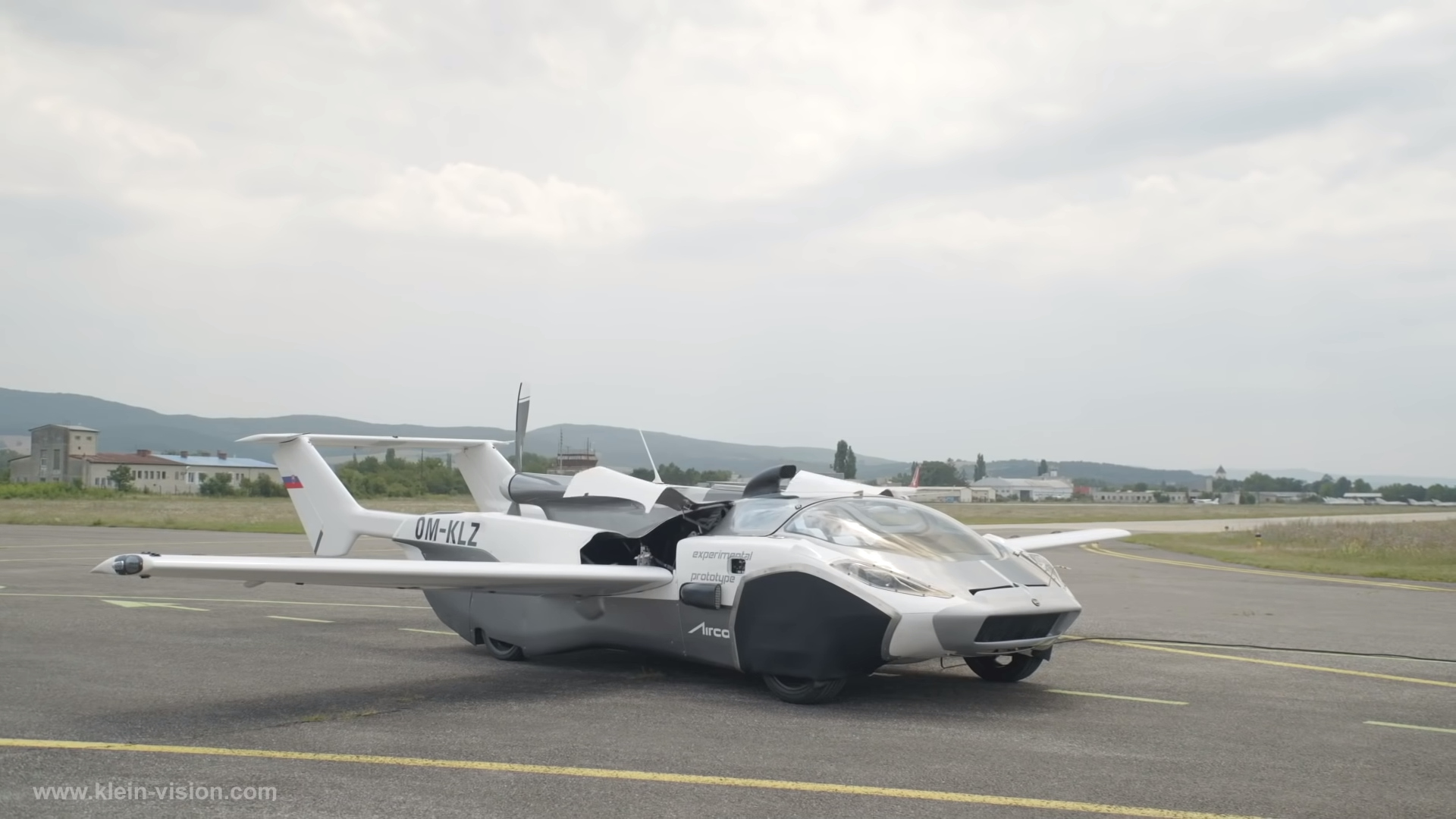 "It's starting to look like flying cars will take over roads (and airways) sooner than we think. Slovakian company Klein Vision's flying car just took maiden flight, and it looks promising.
"Because unlike the PAL-V Liberty that just became road-legal in Europe a few days back, Klein Vision's vehicle actually looks like a decent road car. If not for the huge spoiler out back, its proportions make it a seemingly roadworthy vehicle that's just a bit quirky in terms of design. Frankly, it's something we might not have a hard time getting used to seeing on our roads on a daily basis—we reckon it'll just be a chore to park.
"The machine looks like this because its aircraft bits are actually hidden behind the cockpit. The wings are folded into the rear and envelope the propeller out back. The rear spoiler, meanwhile, is actually the flying car's rudder that extends further back once the car prepares to take flight."