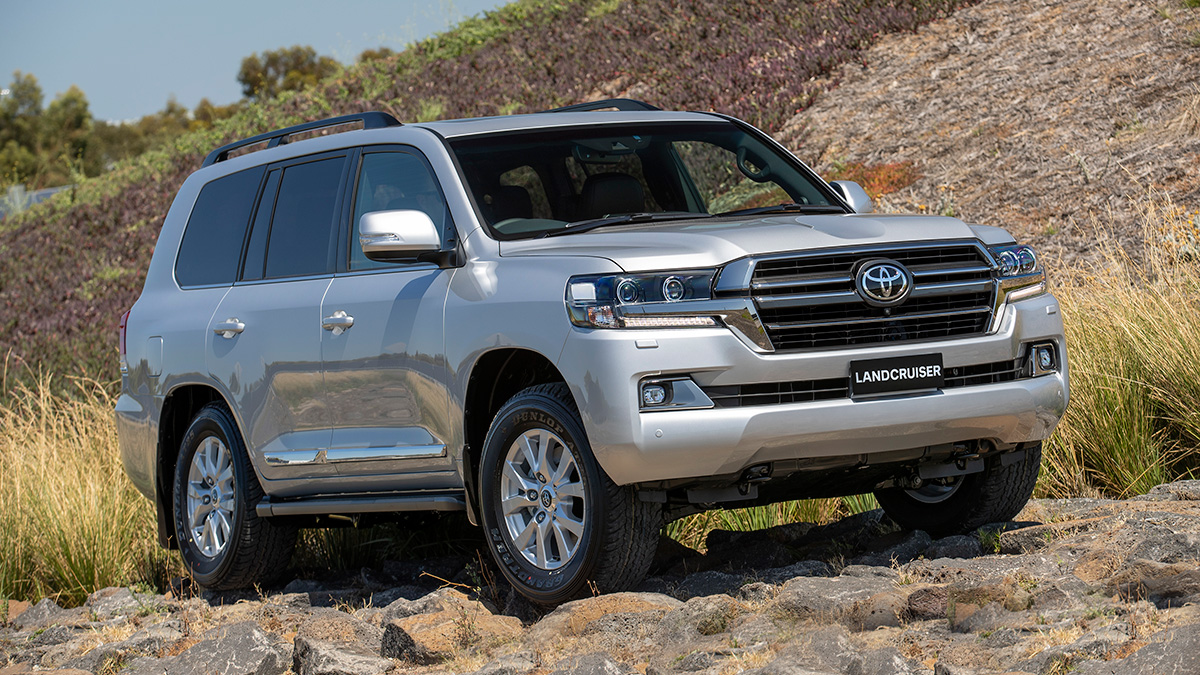 "The current-generation Toyota Land Cruiser has been around for quite a while, and word is the newest iteration of the Japanese carmaker's full-size SUV is right around the corner. But until we hear a peep out of Toyota, that's all it is—a rumor.
If, like many fans of the vehicle, you've grown impatient waiting from some solid information to bite your nails over, maybe this will help keep you sane: Toyota has released a limited-edition Sahara Horizon variant, breathing new life into the aging icon.
"Neat, yes? Unfortunately, it's only going to be sold in Australia in celebration of the brand's 60th anniversary in the Land Down Under. Not that you'd have much of a chance nabbing one for yourself with a wider release, considering only 400 units are being sold."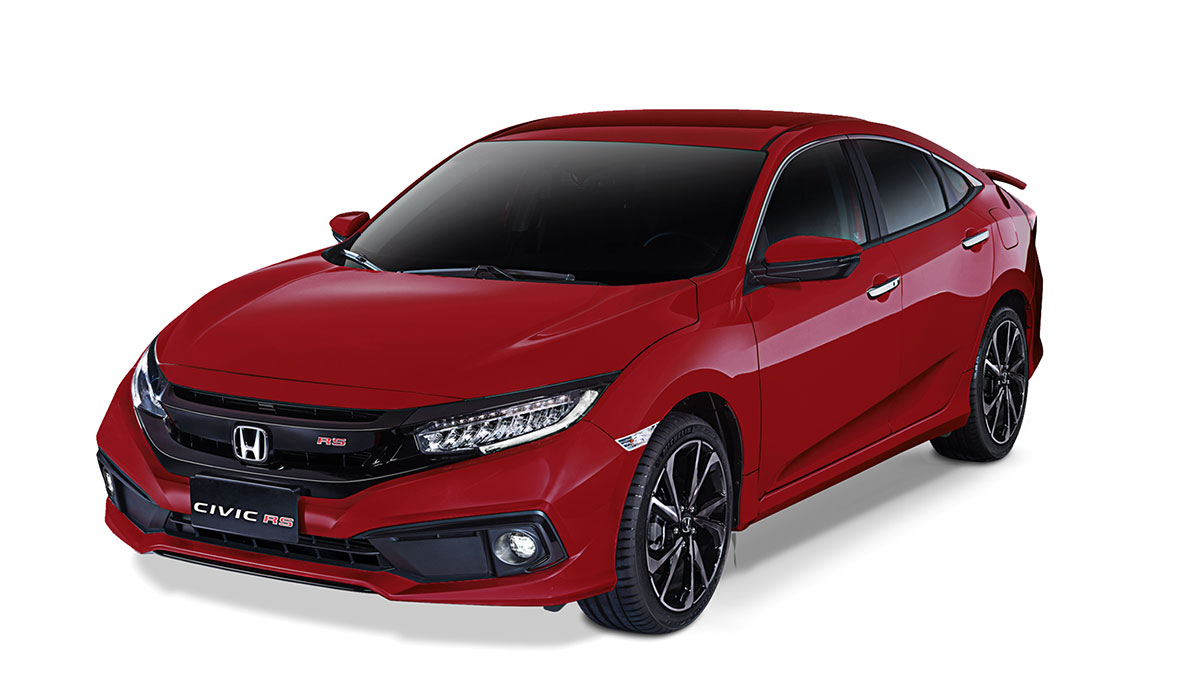 "For those of you who prefer their sports cars in hot red, not because of a certain Italian carmaker but because you simply fancy the hue, then you probably liked the Honda Civic RS in its bright Rallye Red finish.
"To be fair, the Civic isn't a sports car per se, but the color most certainly adds to its sporty appeal to make it look like one. Or added to the sporty appeal, rather.
"You see, Honda Cars Philippines has just announced that the turbocharged RS variant of the Civic will no longer be available in Rallye Red. This color has now been replaced with Ignite Red Metallic, a darker shade exclusive to this top-spec variant. Actually, the color looks fairly similar to the finish of the 2020 Honda City RS revealed back in November, don't you think?"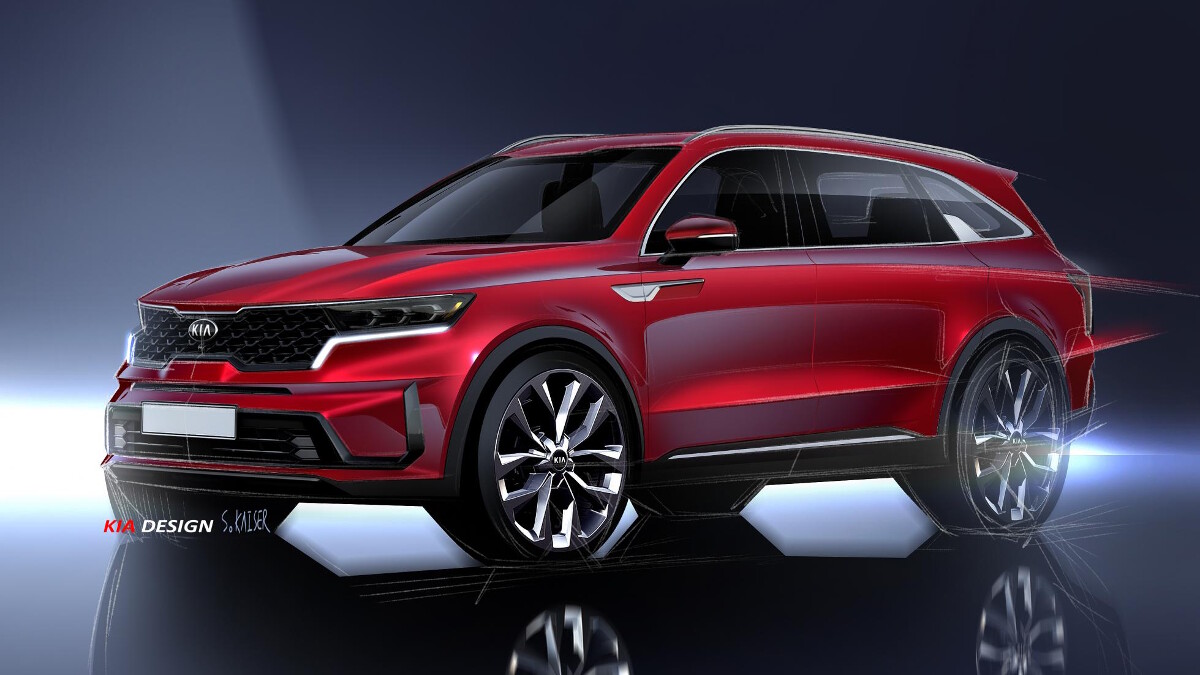 "In case you haven't already, mark the dates in your calendar people—the all-new Kia Sorento will finally premiere at the 2020 Geneva International Motor Show in March. Okay, that may not sound like the most exciting news in the world, but have a look at the latest official sketches here...
"They would certainly suggest that the Sorento is about to get a whole lot better-looking, right? Designer sketches are hard to trust, of course, but it looks as though the fourth generation of Kia's seven-seat SUV has picked up an attitude.
"The interior looks like it'll get an even bigger upgrade, too. The current-gen Sorento is ergonomic and easy to navigate inside, but this new one will be far more premium and up-to-date.
"Kia also says that the new Sorento will be the first car based on its new midsize-SUV platform, and that it'll get new advanced driver-assist systems and all the connectivity you could ever need."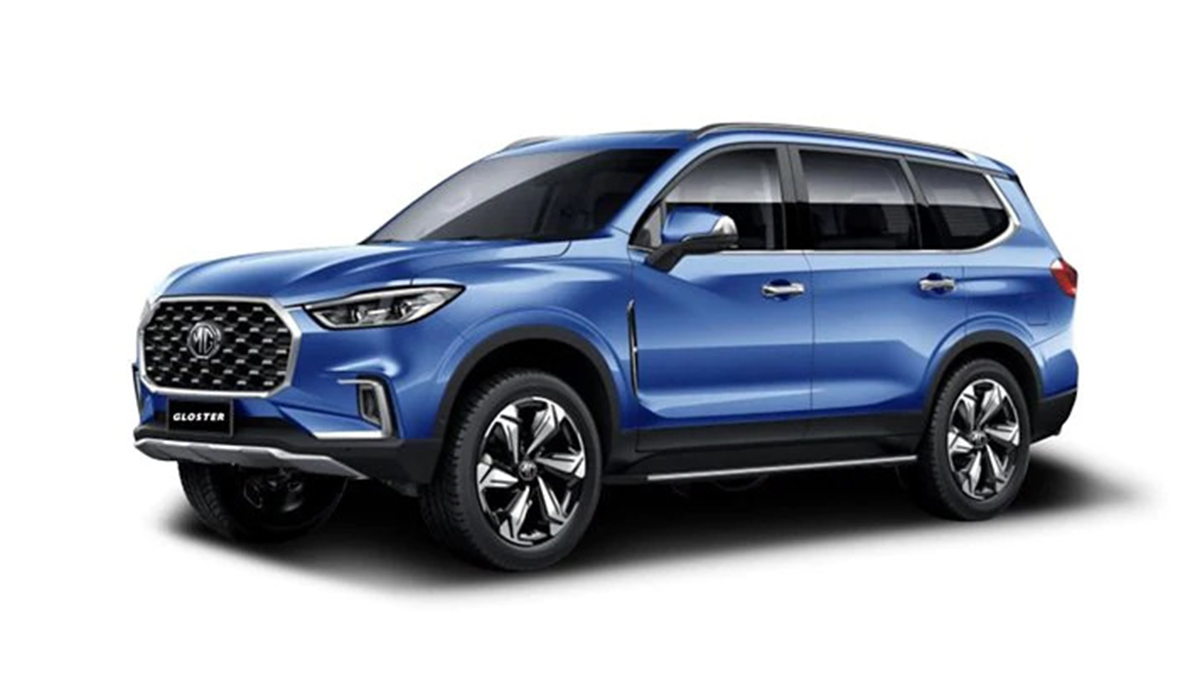 "The Toyota Fortuner might be shaking in its boots—at least in India, where MG has just launched a competitor called the Gloster, a new release that local media is reporting will take on the popular Japanese midsize SUV.
"'Damn, the Fortuner better watch out.' Not exactly, and there are two reasons for this. One is that the Gloster is considerably larger than the Toyota Fortuner (it measures in at over 5,000mm in length and is about the size of a Land Cruiser or Explorer), so it's more of a full-size SUV rather than a midsize. Another is that, like the Maxus D90, the Gloster runs solely on a 2.0-liter turbo-gasoline engine and is not available with a diesel option—kind of a big deal around these parts."
"If you've ever visited a Toyota showroom to check out the Alphard and thought 'this won't do,' you'll be happy to know Lexus will soon be offering an alternative—and a much pricier, much more lavish, and much more exclusive one at that.
"We're talking about the Lexus LM, of course. The Lexus Manila dealership has already confirmed that the ultra-premium minivan is coming to the Philippines, and we already have the prices of the two variants. Check them out below:
2020 Lexus LM
Lexus LM 7-seater – P5,408,000
Lexus LM 4-seater – P9,088,000
"All units will be powered by a 296hp and 361Nm 3.5-liter V6 engine, paired with an eight-speed automatic with power being sent solely through the front wheels (yes, these specs are exactly the same as the Alphard's). The model is also available with a hybrid powertrain and all-wheel drive, though it looks unlikely we'll be getting those options here in the Philippine market."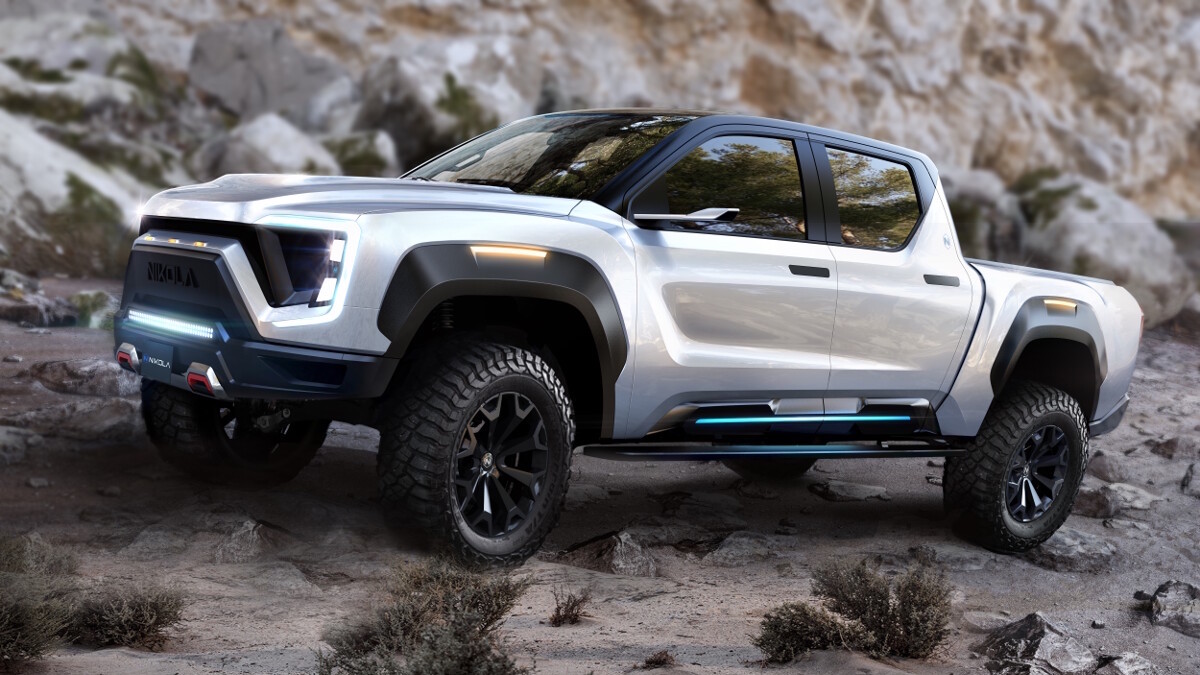 "This, ladies and gentlemen, is the Badger. It's produced by the Nikola Corporation (which coincidentally is also named after Tesla's namesake, Nikola Tesla), and it is without a doubt more in line with what everyone expects of an electric pickup truck—visually at least.
"But enough with the comparisons. The Badger doesn't just look like a proper electric truck—it performs like one, too: over 960km of range, 0 to 60mph (97kph) in under three seconds, 4x4 independent wheel drive, and capable of delivering over 906hp and an astounding 1,329Nm of torque. That's a hell of a lot of oomph, but thankfully the company says the Badger can handle 0-100mph launches with minimal loss of performance.
"It'll also be available as either a fuel-cell electric vehicle (FCEV) or battery-electric vehicle (BEV), and will come equipped with a 15-kilowatt power outlet for various tools. This allows the vehicle to serve as a makeshift generator for up to 12 hours."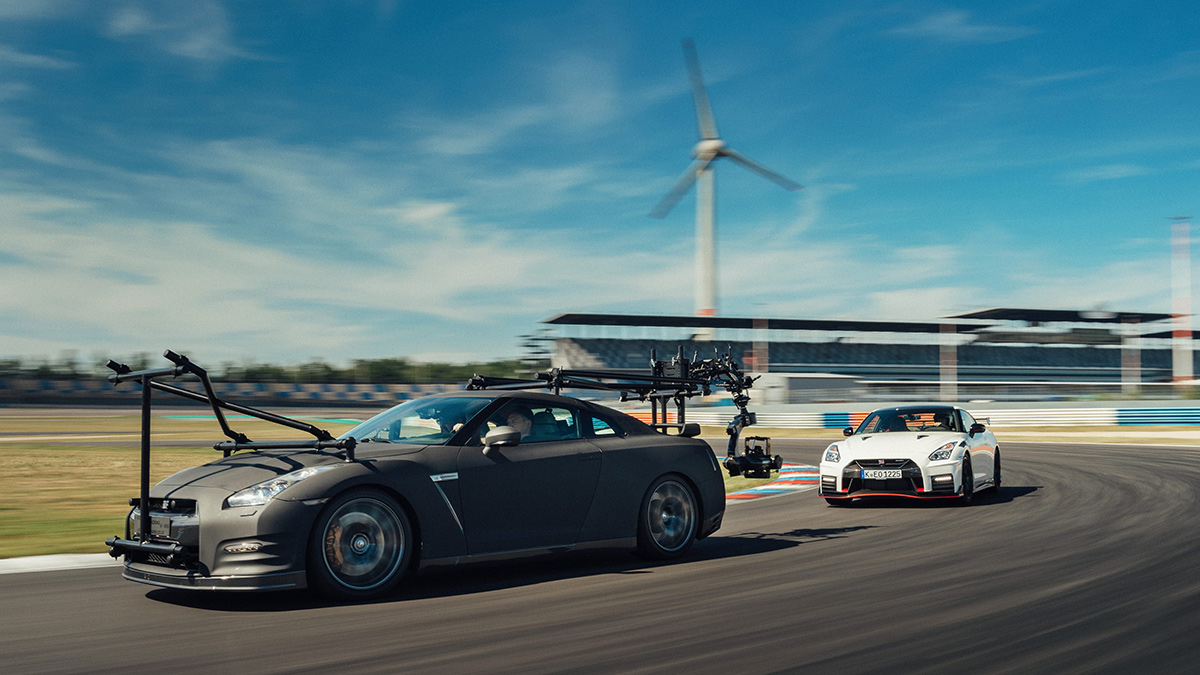 "This, friends, is a Nissan GT-R, but it's not just any regular old Godzilla—this one's been built to shoot its even quicker Nismo counterpart. The vehicle was developed by the Japanese carmaker specifically to keep up with and shoot the red, white, and black track beast, and probably any other car Nissan's marketing department chooses to throw at it.
"Professional precision driver and automotive video expert Mauro Calo played an integral role in this thing's design, even locating a suitable GT-R unit to turn into a monster of a tracking car. From there, it was fitted with a bespoke tubular structure welded to the car's chassis to hold the weight of a pro carbon-fiber gimbal mount."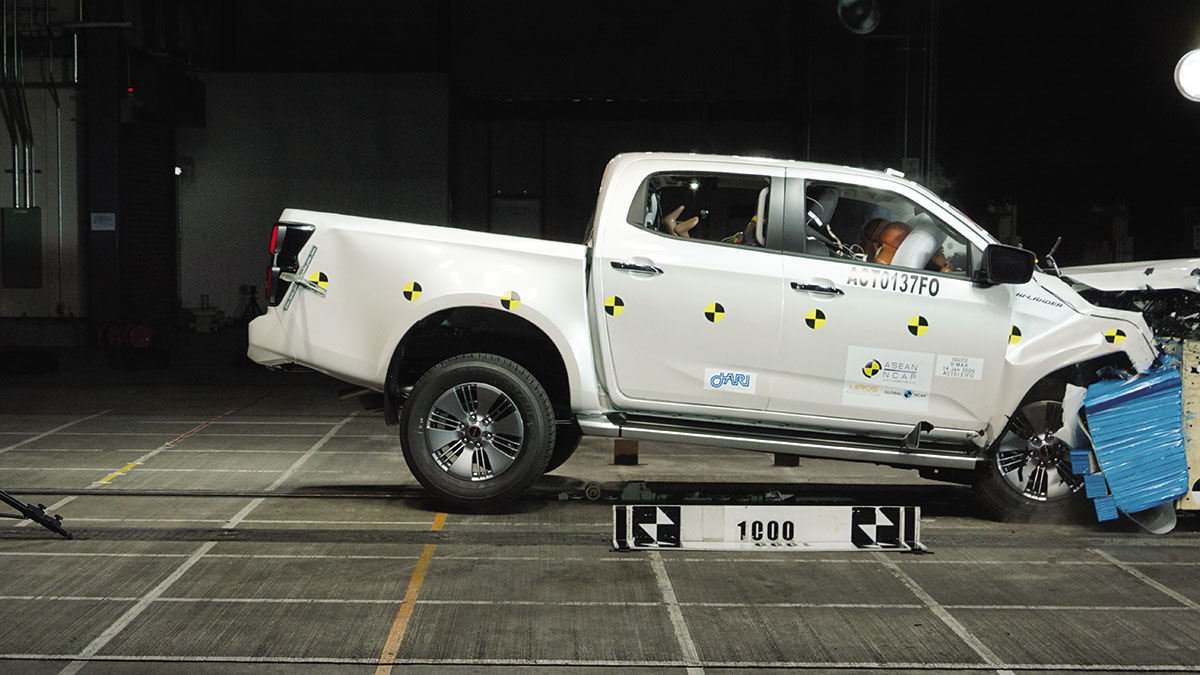 "Isuzu has always maintained a reputation for building tough vehicles with reliable engines. But are those vehicles safe? Well, if you're going to base your answer on the latest New Car Assessment Programme for Southeast Asian Countries (ASEAN NCAP) ratings of the 2020 Isuzu D-Max, then the answer will probably be a yes.
"And to answer a possible follow-up question, yes, the pickup we're talking about here is the next-generation D-Max already—albeit the Thai-spec unit. So, how did it fare exactly?
"After the usual crash-testing assessment, the ASEAN NCAP has awarded the all-new Isuzu D-Max a five-star safety rating with an overall score of 83.16 out of 100. To break it down, the pickup scored 42.72 for the adult occupant protection category, 21.83 for child occupant protection, and 18.61 for safety assist technologies. This is a significant improvement from the outgoing model which only garnered a four-star safety rating back when it was tested in 2014."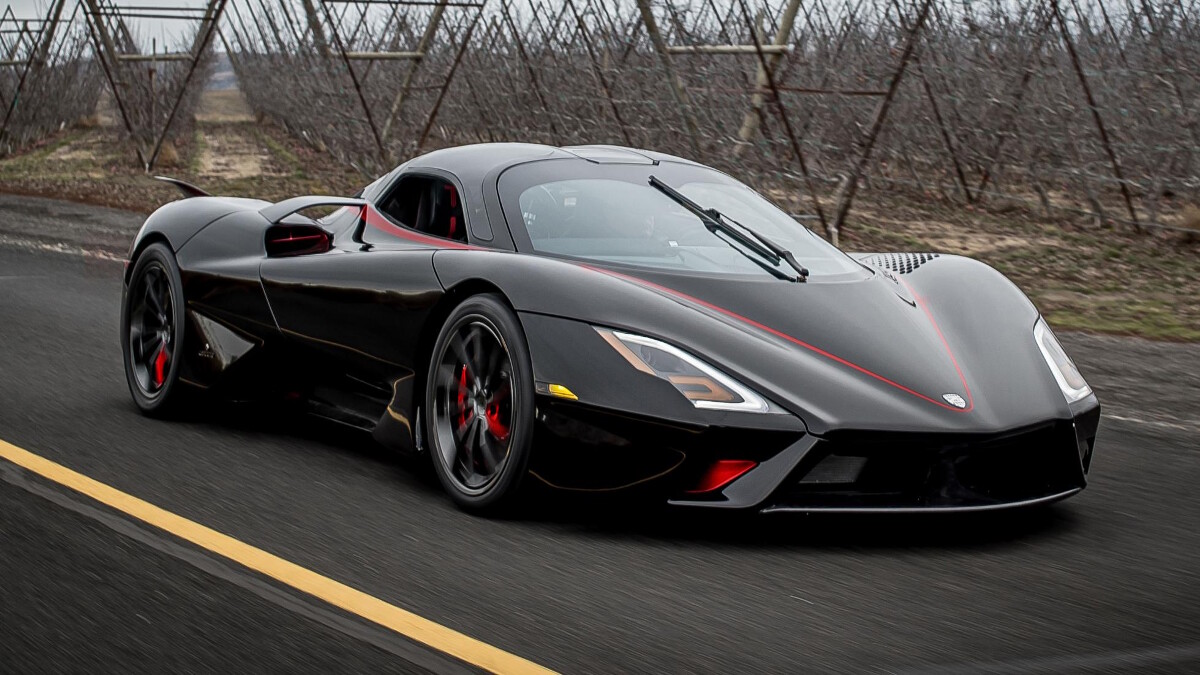 "Unveiled at the Philadelphia Auto Show, car number one of only 100 SSC Tuatara units planned for production is heading to the home of one Larry Caplin. And we can only salute Mr. Caplin for his choice of color, because the SSC looks really rather fetching in this black getup.
"You'll no doubt know about the Tuatara: a carbon-fiber body hiding a carbon-fiber monocoque hiding what can only be described as a nuclear weapon. Nestled in the middle sits a SSC-designed 5.9-liter V8 with a pair of turbochargers, a flat-plane crank setup and a "ground-breaking intake system." One suspects that should the SSC deploy all of its horsepowers at precisely the right time, the ground might indeed break.
"Because if you run it on E85, the Tuatara kicks out 1,750hp. There have been less powerful missions to Mars. Probably. Regular 91 octane delivers 1,350hp, so if you've missed your morning espresso, maybe stick to this."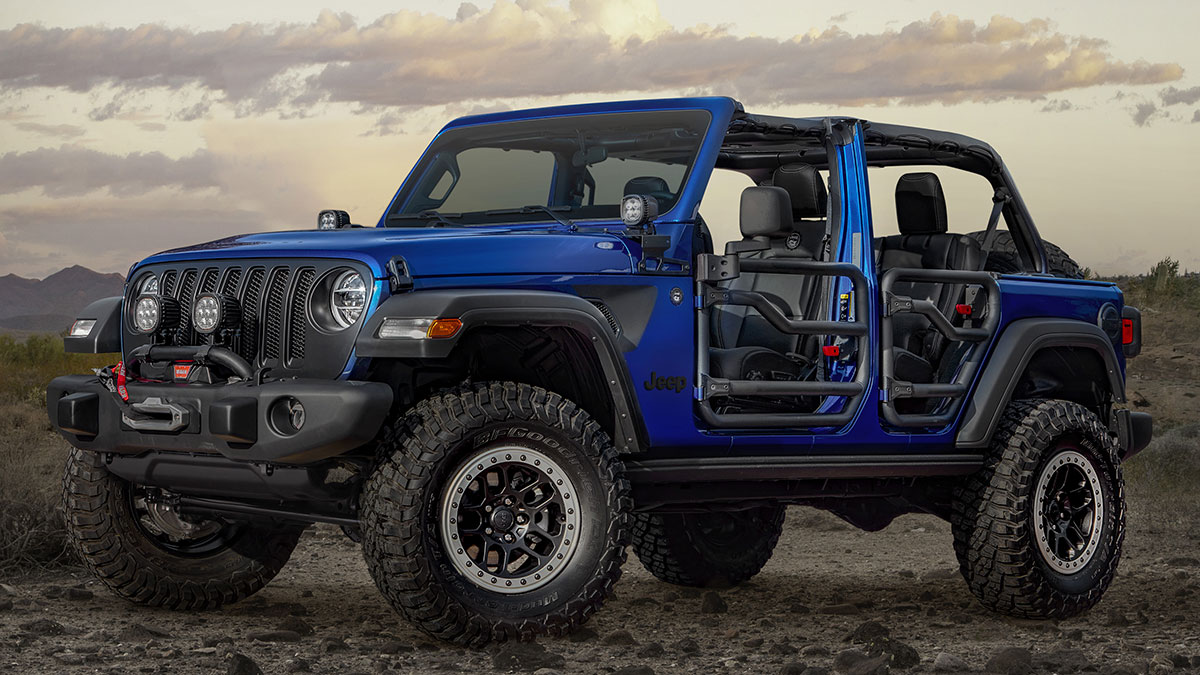 "Another day, another modified Jeep. You might have read our previous story on the recently introduced Gladiator Mojave, the latest addition to the brand's long list of beefed-up trucks. That list just keeps getting longer, as the American truck manufacturer has now unveiled the new 2020 Jeep Wrangler JPP 20.
"JPP stands for Jeep Performance Parts—fitting, as the look kind of gives away that aftermarket-tuned vibe. This time, though, Jeep looked to its own Mopar brand to bring this limited-edition Wrangler to life.
"'The new limited-edition Jeep Wrangler JPP 20 is a 'check-all-the boxes' off-road vehicle for enthusiasts,' said Mark Bosanac, head of Mopar, FCA-North America. 'We loaded the Jeep brand's iconic rock crawler with factory-backed and quality-tested authentic Jeep Performance Parts specifically designed and engineered to tackle the toughest conditions.'"