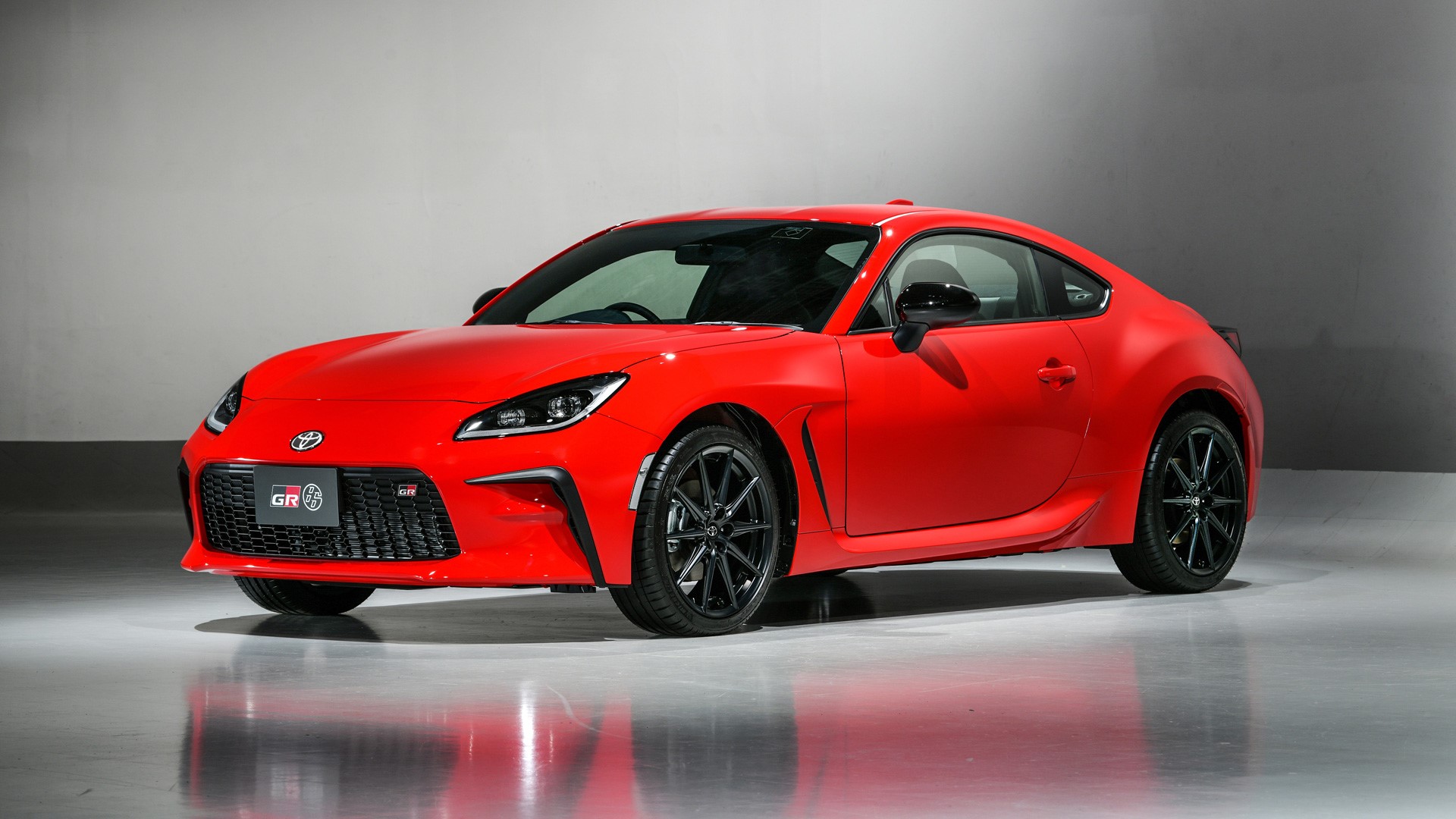 "Finally. A lot of us have been waiting for this: Toyota has officially unveiled the all-new 86. To no surprise, our guesses the last time around were right.
"The second-generation sports car was once again jointly developed with Subaru. The all-new 86 now gets a more aggressive-looking front fascia courtesy of the new 'Functional Matrix' grille and sportier air intakes, but the look is balanced with the new headlamps that appear more subtle than the old ones.
ADVERTISEMENT - CONTINUE READING BELOW ↓
"Additional aero bits can be found on the side, but for the most part, the overall shape of the car has been retained. The rear gets more notable changes, though, as the tail now looks similar to that of the Supra's—another one of Gazoo Racing's creation.
"But enough about the design. Let's talk about what really matters—the engine under the hood.
"The second-gen 86 gets a bigger, more powerful powertrain. It's now propelled by a 2.4-liter flat-four engine that generates 232hp and 250Nm of torque. That's a 35hp and 45Nm boost from the previous 2.0-liter mill. Power is sent to the rear wheels via six-speed manual or automatic gearbox."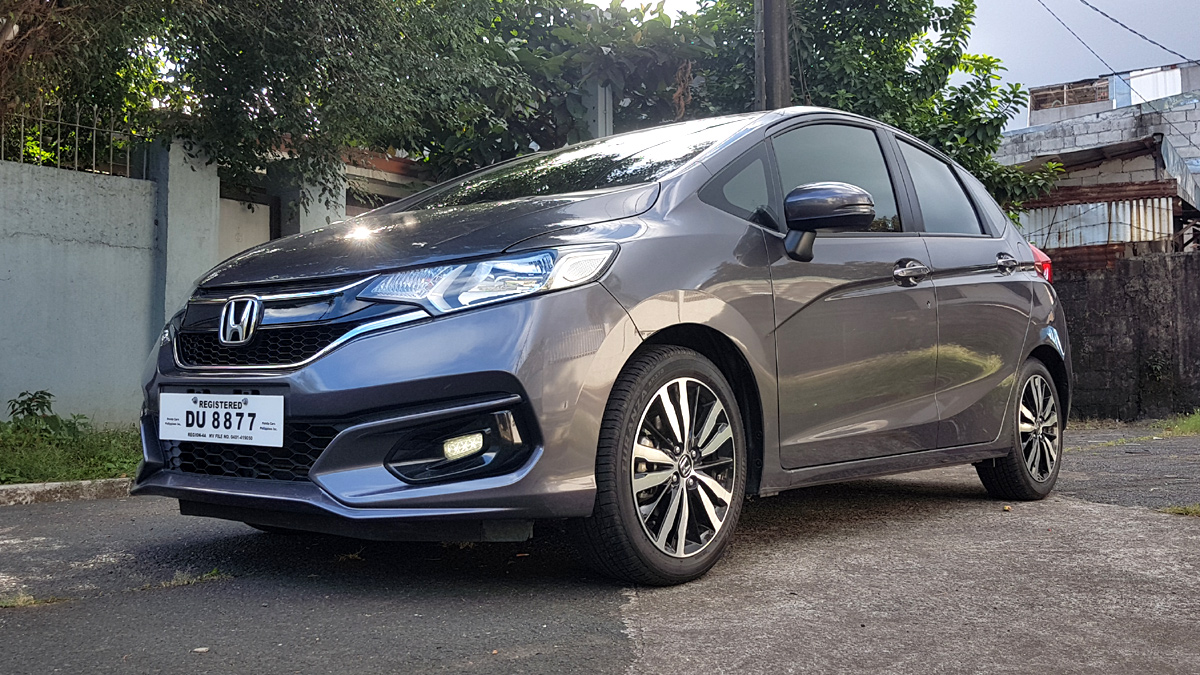 ADVERTISEMENT - CONTINUE READING BELOW ↓
Recommended Videos
"Our worst fears have been realized: Honda Cars Philippines (HCPI) has officially announced the discontinuation of its beloved hatchback, the Jazz.
"Not that it comes as a surprise, because we were sort of expecting this already ever since the big reveal of the City Hatch. Nevertheless, it still comes as a very, very disappointing announcement.
"The Jazz has been here for almost two decades now, and since its arrival, it has captured the hearts of many Filipinos, both gearheads and ordinary motorists alike. It has spanned three generations in our market—the latest one arrived in 2014 and subsequently received a facelift and a new RS variant in 2017. Now, it has officially reached the end of its stint here on our shores."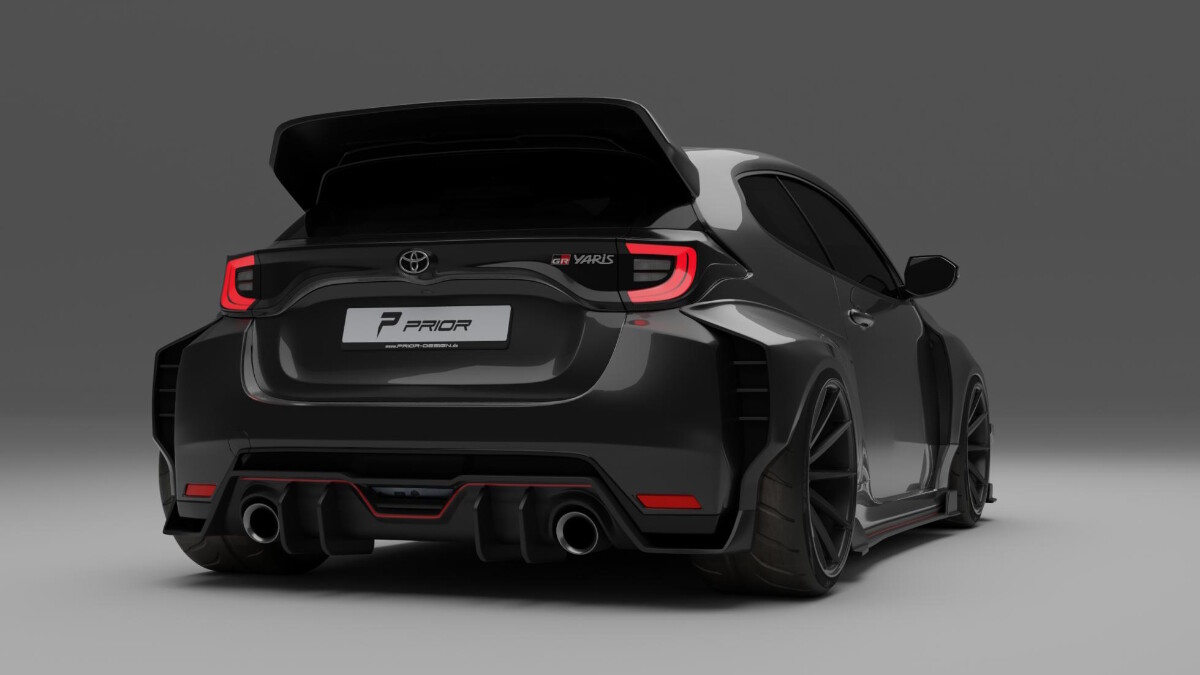 ADVERTISEMENT - CONTINUE READING BELOW ↓
"Well, this is quite something, isn't it? This, as you may have noticed, is a rendering of a Toyota GR Yaris with what can only be described as the mother of all bodykit attached to it.
"It's the work of German tuner Prior Design and its boss Andreas Belzek, and although it only exists in the virtual world for the moment, if there's enough interest, then it could become a thing.
"Anyone else desperately want that to happen? It's obviously absolutely bonkers and makes the little GR look like a haunted bunny rabbit, especially in black, but it certainly stands out. And that rear end with the giant spoiler and slatted rear arches is pure WRC car.
"Elsewhere, there are lowering springs, new alloy wheels, a wider front splitter, a power bulge in the bonnet and new side skirts to complete the angry look that Belzek has been showing to the world via the power of YouTube. Help yourself to more photos below, and let us know what you think in the comments."
ADVERTISEMENT - CONTINUE READING BELOW ↓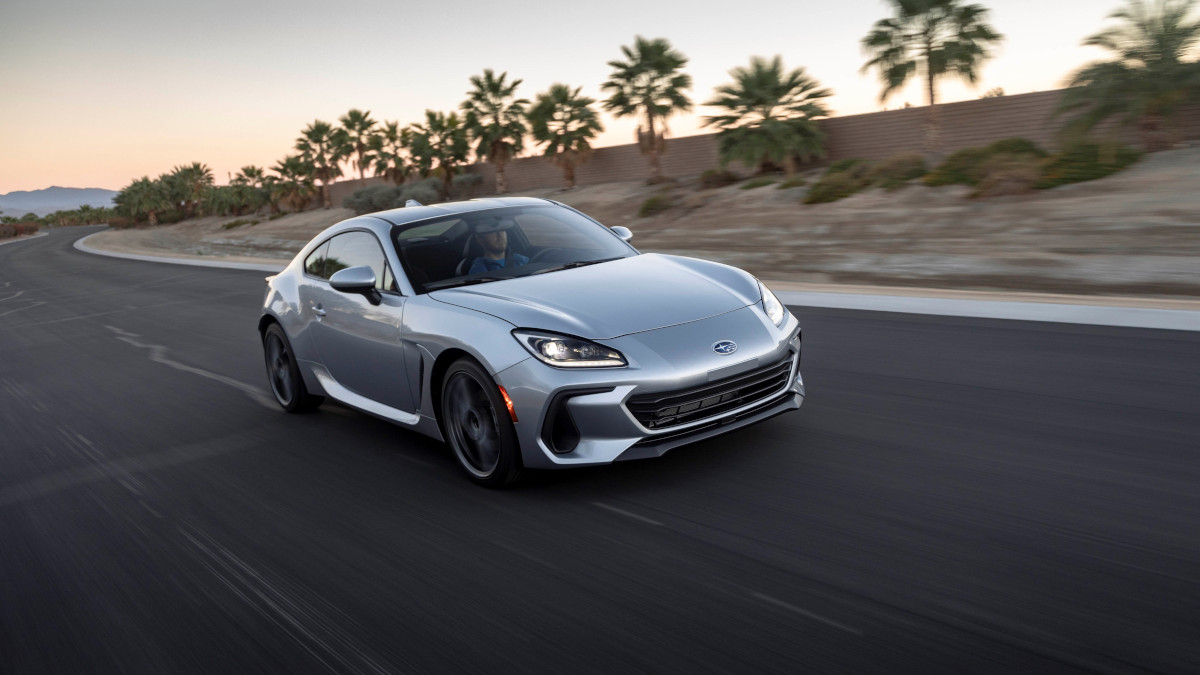 "If you've been eagerly waiting for the local launch of the all-new Subaru BRZ, it might be time for you to start saving up.
"A reliable industry source has confirmed to Top Gear Philippines that Subaru's next-generation sports car is scheduled to launch locally in the fourth quarter of this year. An exact date, though, has not been provided.
ADVERTISEMENT - CONTINUE READING BELOW ↓
"No pricing details have also been shared, obviously. And the specs of whatever is arriving in the Philippines is still a mystery. Well, at least sort of a mystery.
"There's only one engine for the vehicle available so far: a 2.4-liter four-cylinder boxer capable of 228hp at 7,000rpm and 249Nm of torque at 3,700rpm (31hp and 44Nm up over the last-gen's 2.0-liter boxer). Both a six-speed manual and a six-speed automatic are currently being offered to go along with this. We expect the same package to be available here."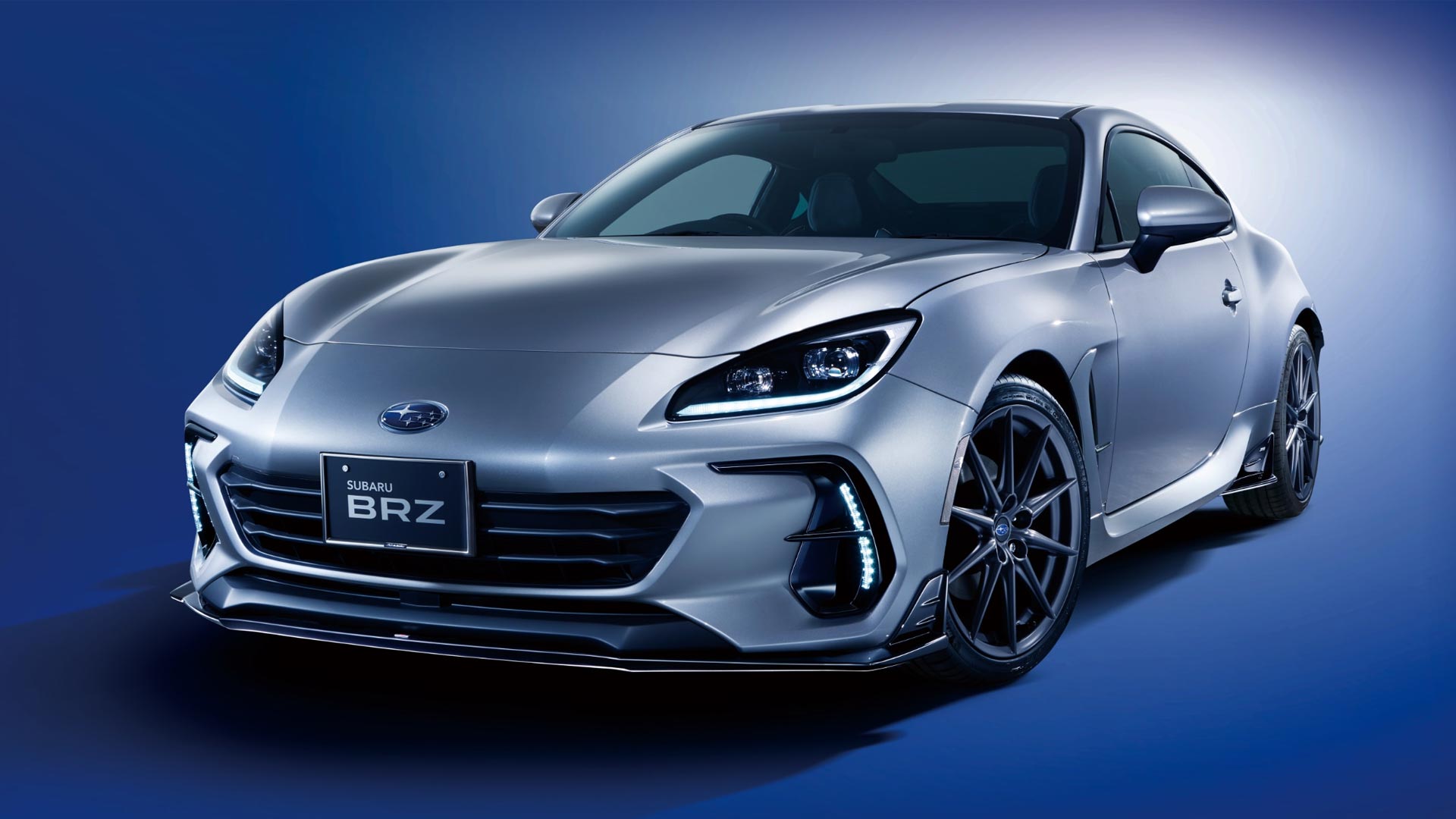 ADVERTISEMENT - CONTINUE READING BELOW ↓
"Toyota got all the attention during yesterday's unveiling of the all-new 86. That comes as no surprise, as we did see the next-gen BRZ already several months ago. So, if you missed this not-so-big reveal from Subaru, that's understandable.
"'Not-so-big' is an apt description, because what Subaru released is merely a selection of new accessories and STI parts for the 2022 BRZ. Then again, the items are still worth a closer look.
"As you can see in the images here, the dressed-up BRZ sports some subtle aerodynamic bits up front—on the bumper and on the air intakes flanking the grille. Also a nice touch are the new LED foglamps.
"Additional aero upgrades can likewise be seen on the rear bumper, the tail end of the roof, and above the ducktail spoiler."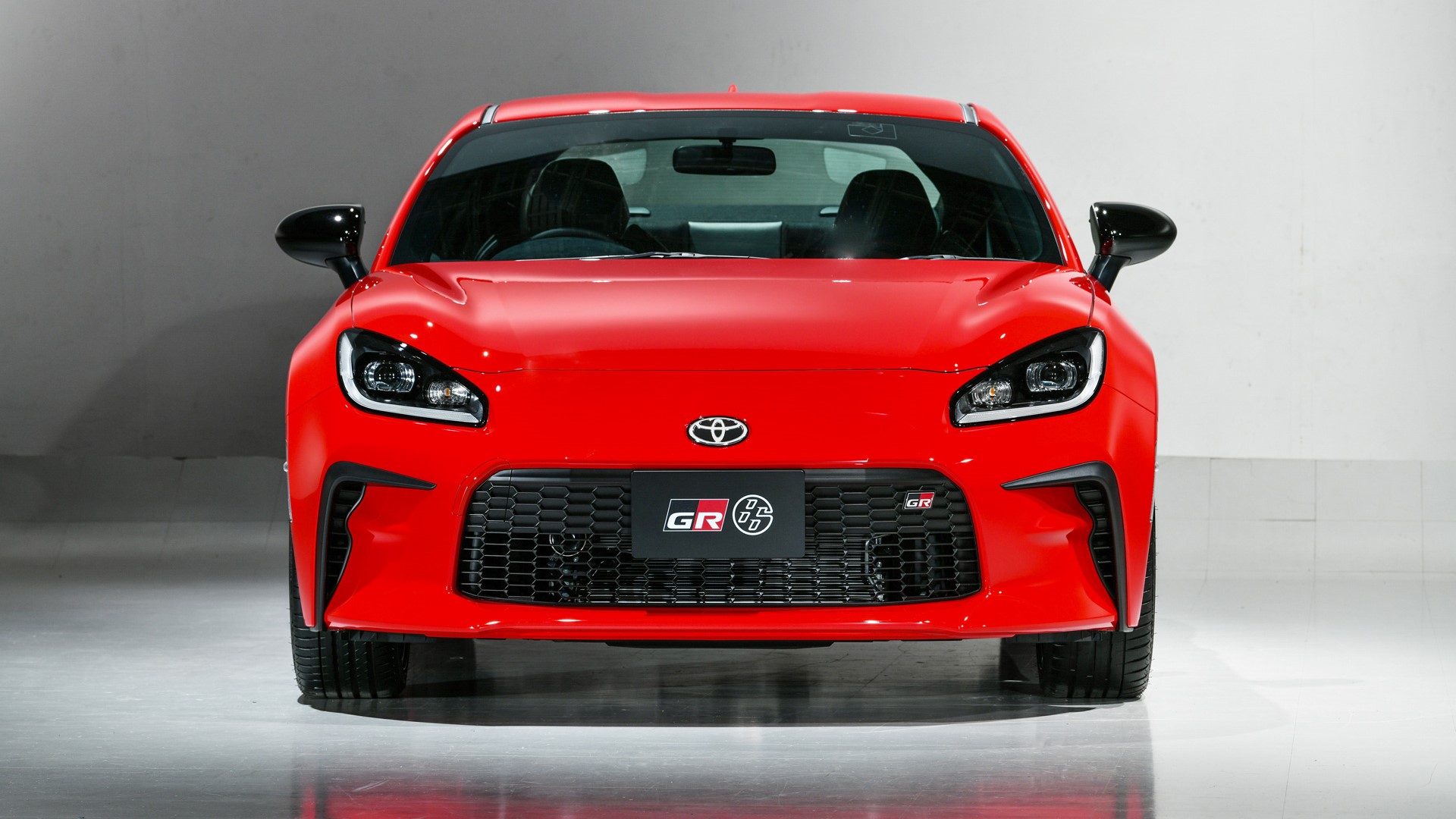 ADVERTISEMENT - CONTINUE READING BELOW ↓
"Those of us who won't be able to afford the all-new Toyota 86 when it drops locally can rest easy now: The upcoming sports car is coming to the PlayStation 4.
"Toyota has confirmed that the all-new 86 will be making its debut on GT Sport within 2021, though has yet to provide an exact release date. The vehicle will take part in the Japanese carmaker's new Toyota Gazoo Racing GT Cup together with the GR Supra and GR Yaris.
"In addition to the GR Supra and GR Yaris, the recently announced GR 86 is scheduled for introduction in the middle of the year,' Toyota said in a statement. 'By varying the car models for each round, players can enjoy virtual racing with a variety of cars, something that is difficult in real-life motorsports.'
"The carmaker also added that more than 1.3 million units of the GR Supra and 530,000 GR Yaris units have been purchased in GT Sport since the vehicles were introduced to the game. Chances are the all-new 86 will see the same level of success, too."
ADVERTISEMENT - CONTINUE READING BELOW ↓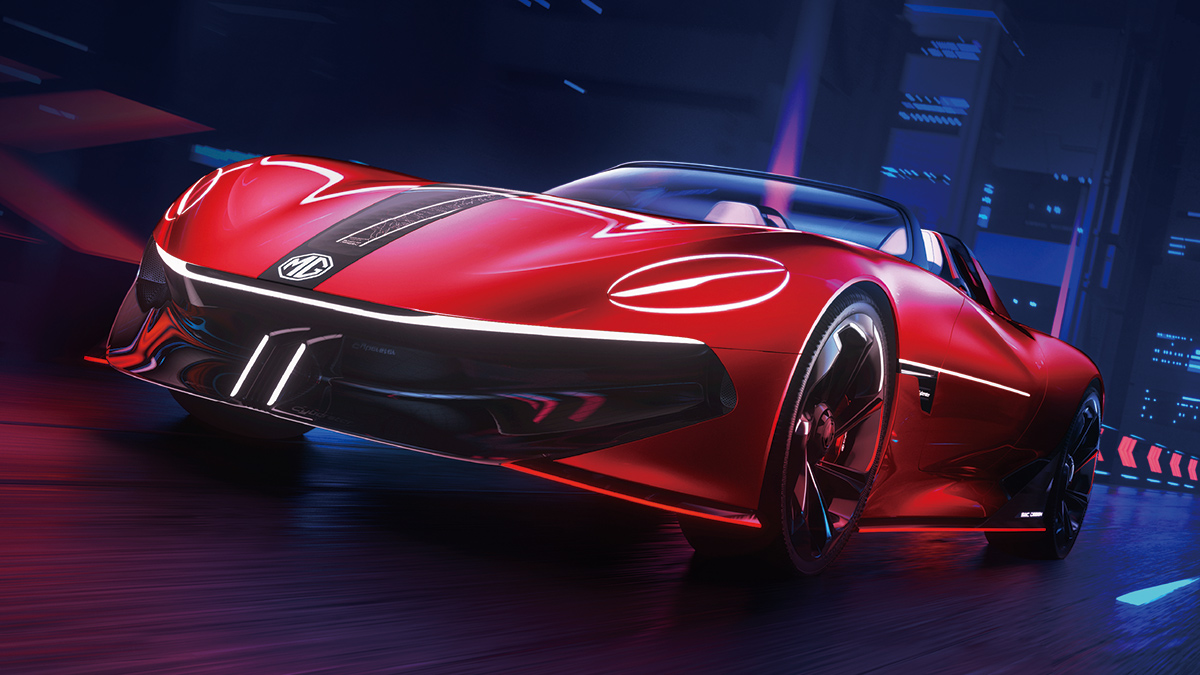 "Range is easily the biggest question mark when it comes to contemporary electric cars. After all, you don't want to spend a small fortune on something that looks good and feels good to drive, but can only take you as far as half a tank of gas would.
ADVERTISEMENT - CONTINUE READING BELOW ↓
"If the MG Cyberster electric concept is what the British brand claims it to be, then this isn't going to be an issue.
"MG claims that this thing will do a whopping 800km on a single full charge, and will zip from zero to 100kph in less than 3sec. That's about it as far as performance is concerned, at least for now. But expect more to be revealed when the vehicle goes on stage at the 2021 Shanghai Motor Show later this month.
"Now, it isn't immediately obvious, but the main head scratcher here is in the design department. Not up front—the convertible is perfectly fine from that angle, with a pair of quirky headlights, broad shoulders, and an incredibly sporty front bumper.
"It's actually the back end that has us perplexed. MG says the flat Kamm-tail rear projects 'a digital image that echoes MG's British heritage.' Buying into it is just a very difficult proposition because it does not mesh with the rest of the design at all. Ah, well, it's all very subjective, and the LEDs are definitely eye-catching."
ADVERTISEMENT - CONTINUE READING BELOW ↓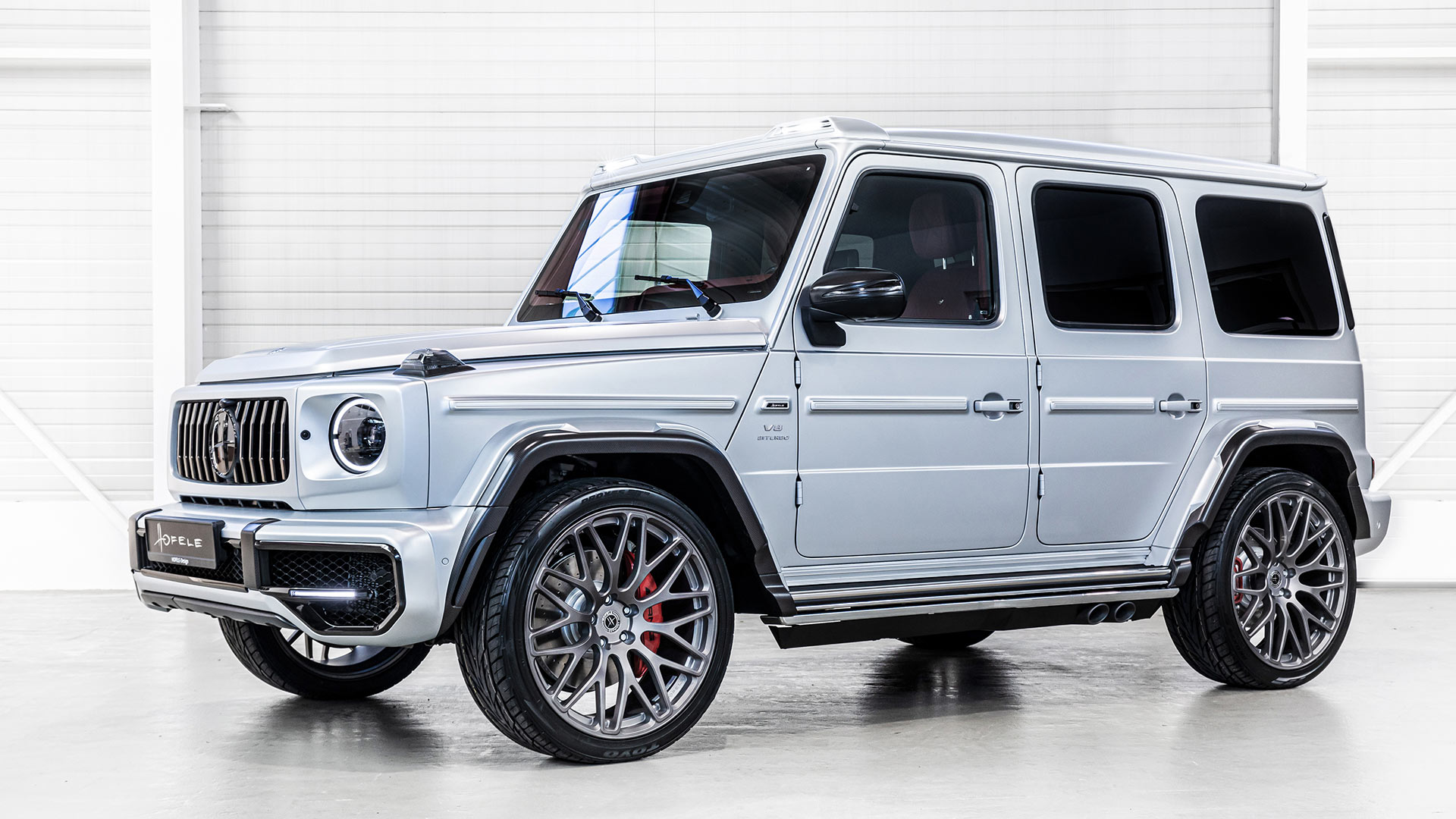 "We've seen Hofele-Design's work on the Mercedes-Benz G-Class—pretty amazing stuff there. Now we're back with yet another Hofele special, and this time around, the German tuning marque has gone a bit further upmarket as it went bananas on the Mercedes-AMG G63.
ADVERTISEMENT - CONTINUE READING BELOW ↓
"Ladies and gents, meet the new HG 63, Hofele's newest creation. No coach doors here, but it's definitely one of the most exquisite setups we've seen on this beastly Merc. It sports a bespoke Moonbeam Silver exterior finish sprinkled with carbon elements. A grille wearing the Hofele badge and a 'Liquid Black' chrome finish is found up front, while 24-inch cross-spoke forged alloy wheels are fitted underneath.
"As mentioned, there are no coach doors, but anyone wanting to enter the cabin will be greeted by Hofele's electrically operated side steps that extend outward upon opening the vehicle's doors. Nifty addition that'll ensure easy ingress and egress of passengers.
"The inside, meanwhile, is fitted with a plethora of 'Bengal Red' leather. There's also an Alcantara headlining above, while below are rugs made of lamb's wool. The highlight of the interior, though, is the seat layout."
ADVERTISEMENT - CONTINUE READING BELOW ↓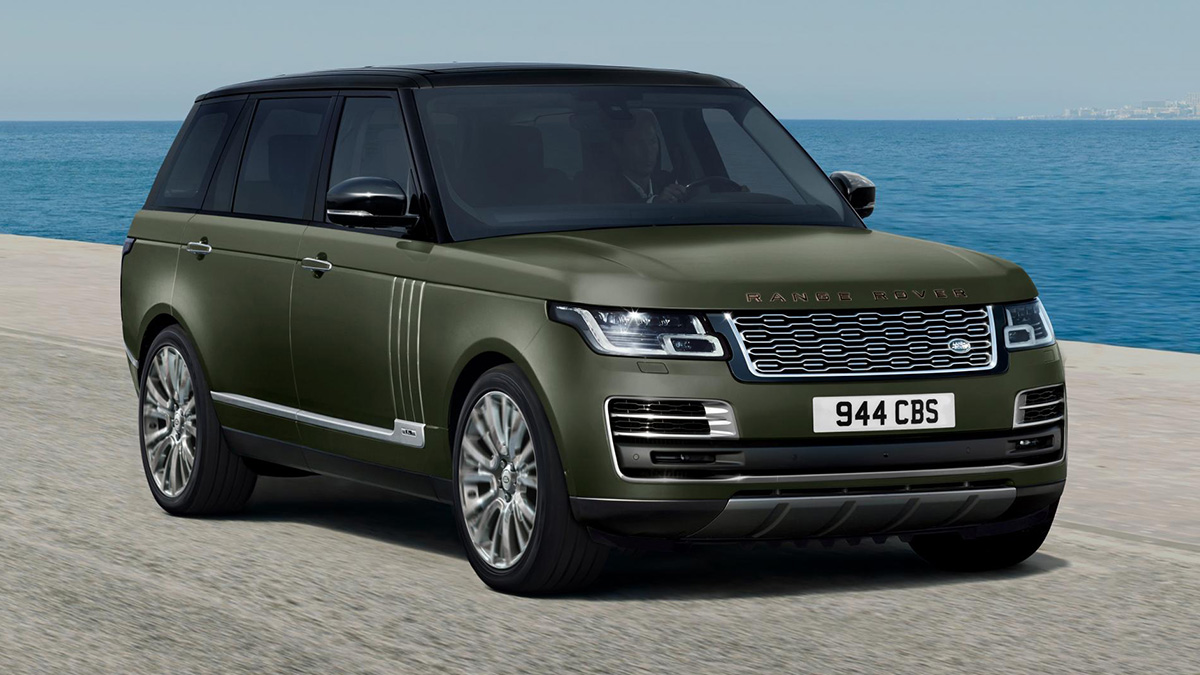 "Welcome to what could well be the poshest Land Rovers ever—the new SVAutobiography and SVAutobiography Dynamic Ultimate Editions.
"Hand-finished by Jaguar Land Rover's Special Vehicle Operations division, the Ultimate Editions are supposed to 'represent the pinnacle of Land Rover's luxury SUV family' and 'showcase the full range of personalization touches that can be applied to the timeless Range Rover design.'
ADVERTISEMENT - CONTINUE READING BELOW ↓
"The SVA Ultimate Edition is the one you'll want to be driven in, whereas the SVA Dynamic Ultimate Edition is the one you'll want to drive yourself. The former is long-wheelbase only and gets power-closing rear doors, aircraft-style seats with 1.2 meters of rear legroom, and a full-length center console with a fancy Zenith clock. It's available with 'a choice of powertrains,' from the plug-in hybrid right up to the 557hp supercharged V8.
"The short-wheelbase Dynamic, meanwhile, can only be specified with the big V8. It rides 8mm lower than the regular SVA Ultimate Edition, on suspension 'optimized to provide more agile responses.'"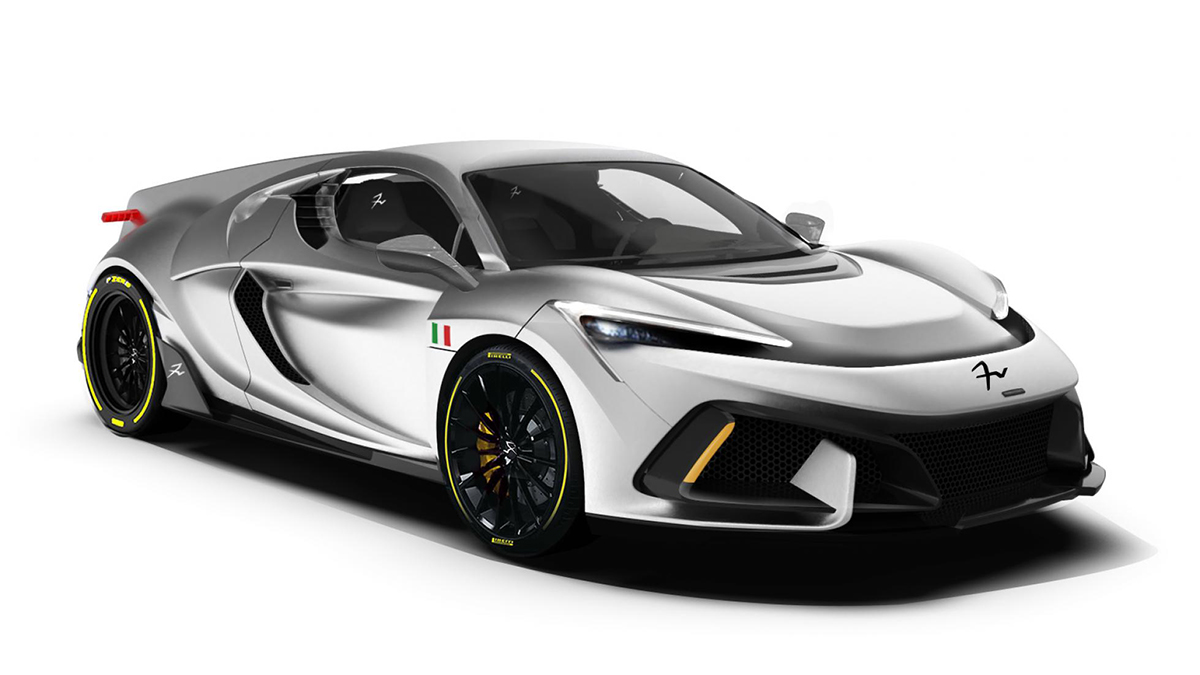 ADVERTISEMENT - CONTINUE READING BELOW ↓
"Listen up Internet, we have a brand-new supercar to tell you about. Yep, another one…
"Anyway, please say a warm and not too skeptical welcome to the rather bonkers-looking FV Frangivento Sorpasso. Pretty rad isn't it? Just check out that busy rear end—we might need a lie down.
"FV Frangivento is based in Turin and its co-founder and art director Giorgio Pirolo says the Sorpasso was inspired by cars like the Ferrari Dino and the Lamborghini Miura. Hmmm. Don't assume this is all talk and vaporware though; the first examples will apparently be delivered to their new owners in Monte Carlo and the United Arab Emirates by the end of July. Crikey.
"More detail, then. There'll be two different versions of the Sorpasso—known as the Stradale and the GTXX. Both will get a V10 engine and all-wheel drive, but the Stradale (shown above) will be naturally aspirated with 602hp, whilst the GTXX will get GT3-inspired aero and a supercharger for 799hp. It'll still be fully road-legal, though."
ADVERTISEMENT - CONTINUE READING BELOW ↓