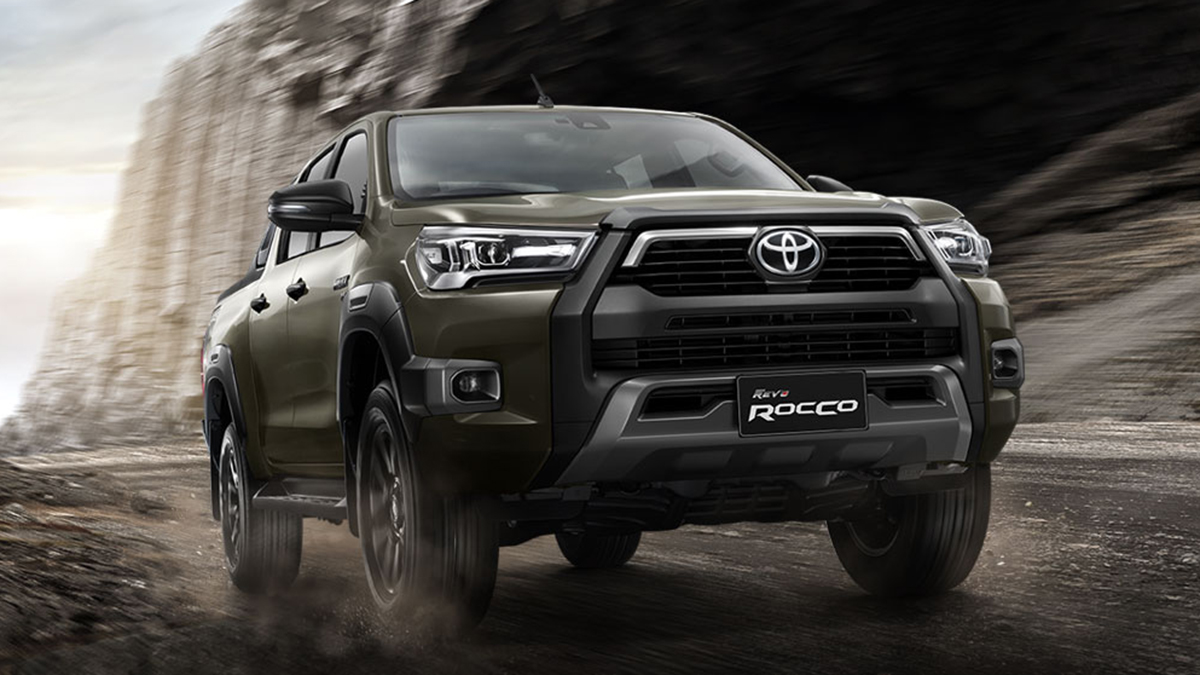 "We finally have a date: The new Toyota Hilux will be launched digitally on September 12 at 6pm.
"Toyota Motor Philippines (TMP) took to Facebook to tease the midsize pickup's local debut, showing off the refreshed vehicle's silhouette. While the Japanese carmaker does not specify exactly what car is arriving on the 12th, we think it's fairly obvious.
ADVERTISEMENT - CONTINUE READING BELOW ↓
"Surprised? If you've been following the news, you shouldn't be. The refreshed Hilux was already spotted in Laguna, last month—most probably heading to or from TMP's facility in the Santa Rosa area. The reader who sent in the photos also shared that he saw units clad in different bodykit on board the carrier, though this is just speculation at this point."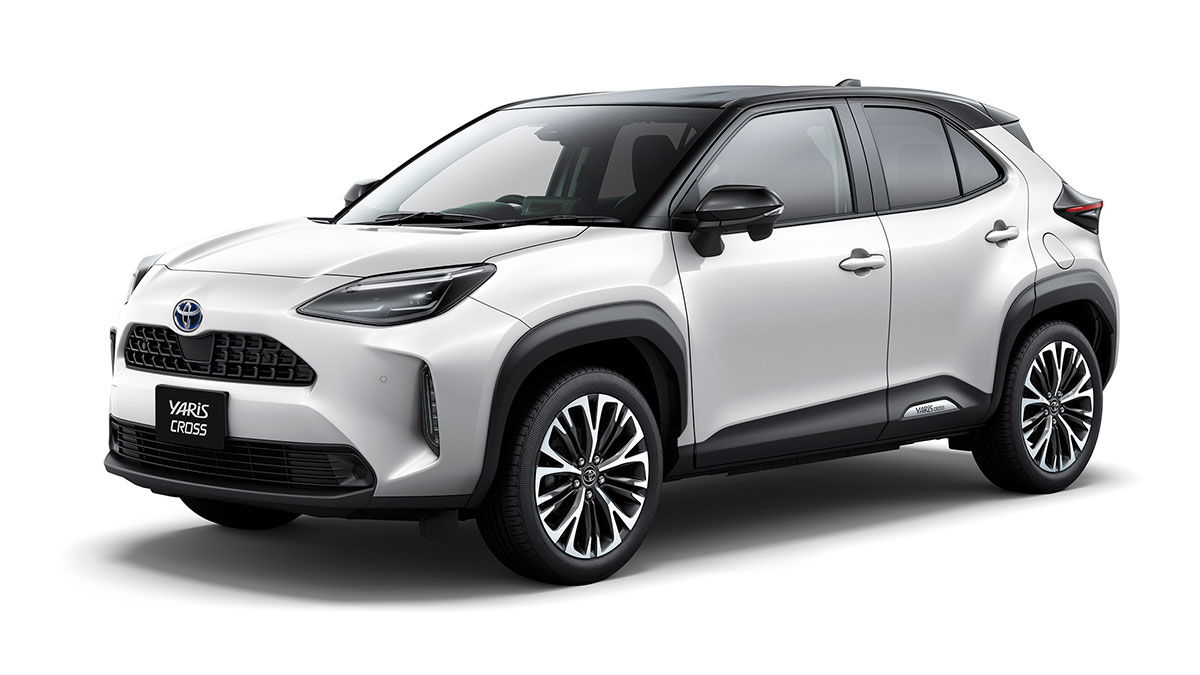 ADVERTISEMENT - CONTINUE READING BELOW ↓
Recommended Videos
"Toyota officially unveiled the new Yaris Cross back in April. Now, the latest addition to the Japanese carmaker's growing list of crossovers is officially available across Japan.
"But in case you missed it, we'll give you a rundown of what this vehicle has to offer. As the name suggests, it's an SUV based on the same platform as the Yaris: the Toyota New Global Architecture platform. It helps keep the vehicle both lightweight and highly rigid, and it also ensures better performance with agile handling.
"Apart from its size, though, what differentiates the Yaris Cross from the subcompact car it's derived from is that it is available with a 4WD drivetrain. This layout comes with a multi-terrain select function that's available with all powertrain options.
"And speaking of powertrains, the Yaris Cross comes with both petrol and hybrid setups. The former is a 1.5-liter mill mated to a CVT while the latter is the Toyota Hybrid System II that's equipped in the new Yaris Hybrid. That hatch is a significantly smaller car than the Yaris Cross, but Toyota claims the Cross can also do 30km/L despite the bigger physique."
ADVERTISEMENT - CONTINUE READING BELOW ↓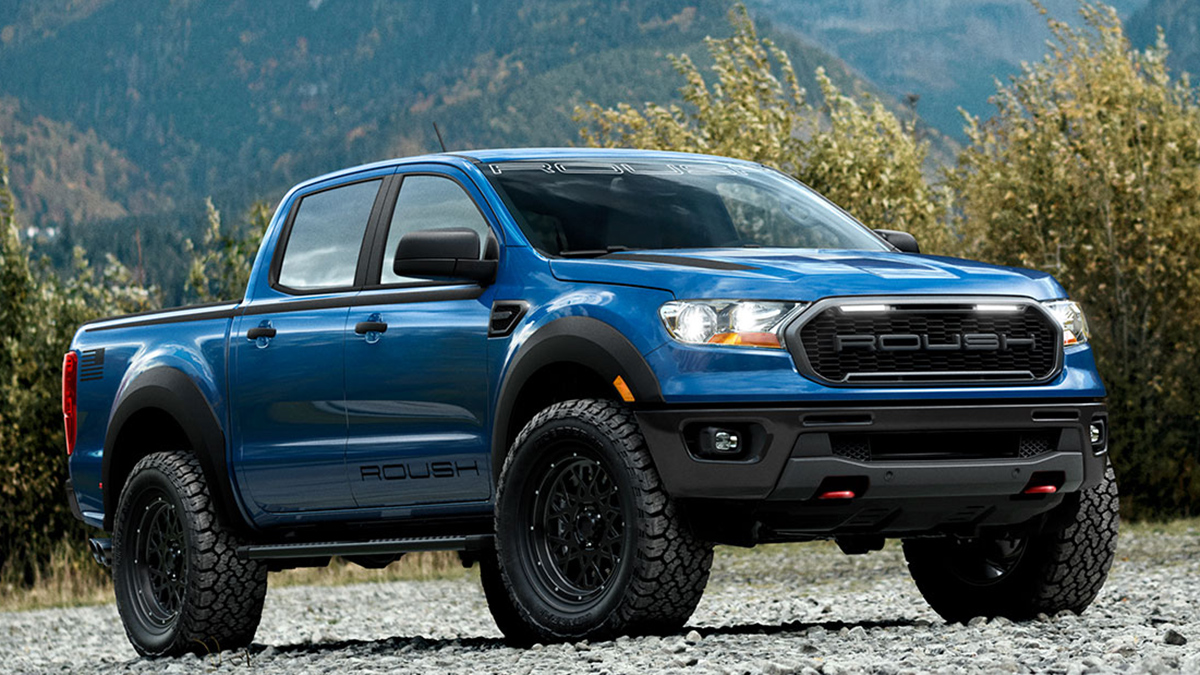 "People simply can't get enough of the Ford Ranger. If you're looking for evidence, just take a look at what tuners the world over are doing—it's like we're seeing a worthwhile new project every couple of weeks.
ADVERTISEMENT - CONTINUE READING BELOW ↓
"Off the top of our heads, recent ones include Carlex Design's Bane-like build, Delta 4x4's colorful new take on the vehicle, and Ford Performance's very own package that gives the Ranger an extra 45hp and 81Nm of torque. This latest one here is by US-based tuning company Roush Performance, which gives the truck improved all-terrain performance.
"In the US, you can get Roush's Ranger performance pack for $12,750 (a little over P600,000) on top of the standard price of a 4x4 Ranger equipped with a 2.3-liter EcoBoost engine. For that amount, you're looking at a relatively more rugged look for your pickup, as well as some suspension upgrades."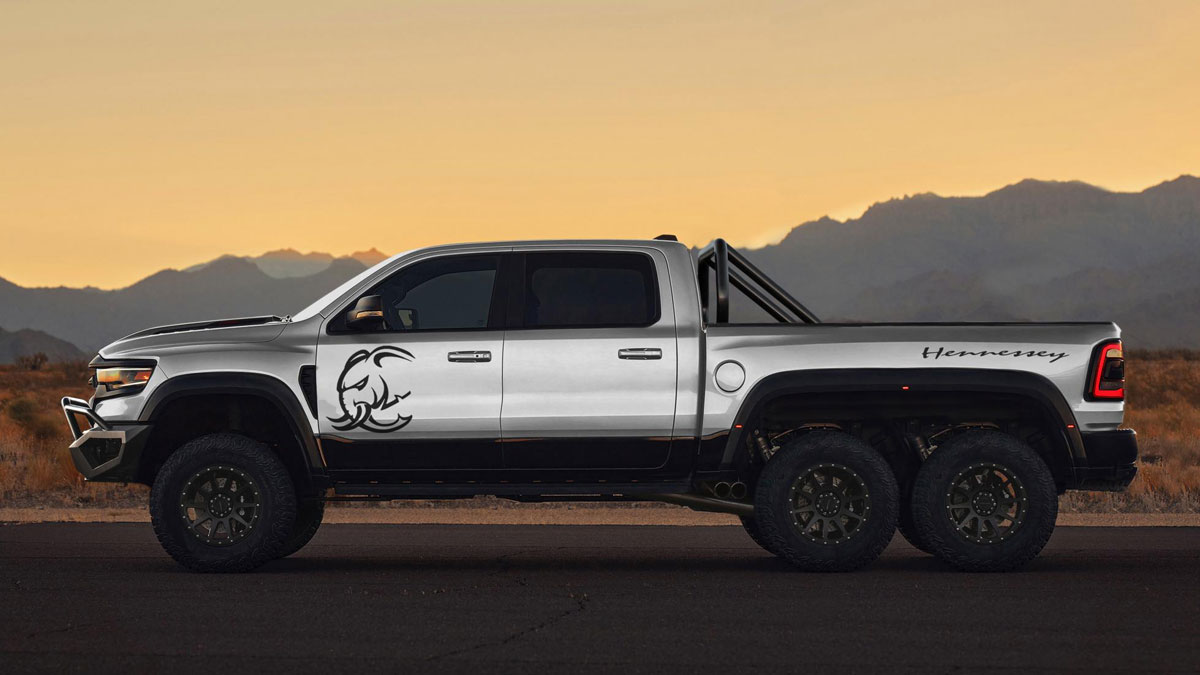 ADVERTISEMENT - CONTINUE READING BELOW ↓
"Goodbye, space-time continuum, we've had a good run. Meet the Mammoth 6x6, the most powerful truck ever built by Texan tuner Hennessey Performance Engineering.
"Using a 2021 Ram TRX truck as its base, HPE plans on applying a new six-wheel-drive setup, fully upgraded off-road suspension, a bespoke interior, new front and rear bumpers and other niceties like LED headlights.
"Oh, and a Hellephant.
"A specially-tuned 7.0-liter Hellephant engine, replacing the Ram's factory-fitted Hellcat engine, delivering no less than 1,200hp. 'Mammoth 6x6 powered by a 1,200hp Hellephant motor is just a completely ridiculous idea, which is exactly why we are doing this,' explains HPE boss John Hennessey."
Only three Mammoth 6x6s will ever exist, and each one starts at a cool $500,000 (more than P24 million), though that does include the base Ram TRX. It doesn't include shipping and VAT, nor the cost of the surgery you'd require after a few full-throttle blasts down an empty runway.
ADVERTISEMENT - CONTINUE READING BELOW ↓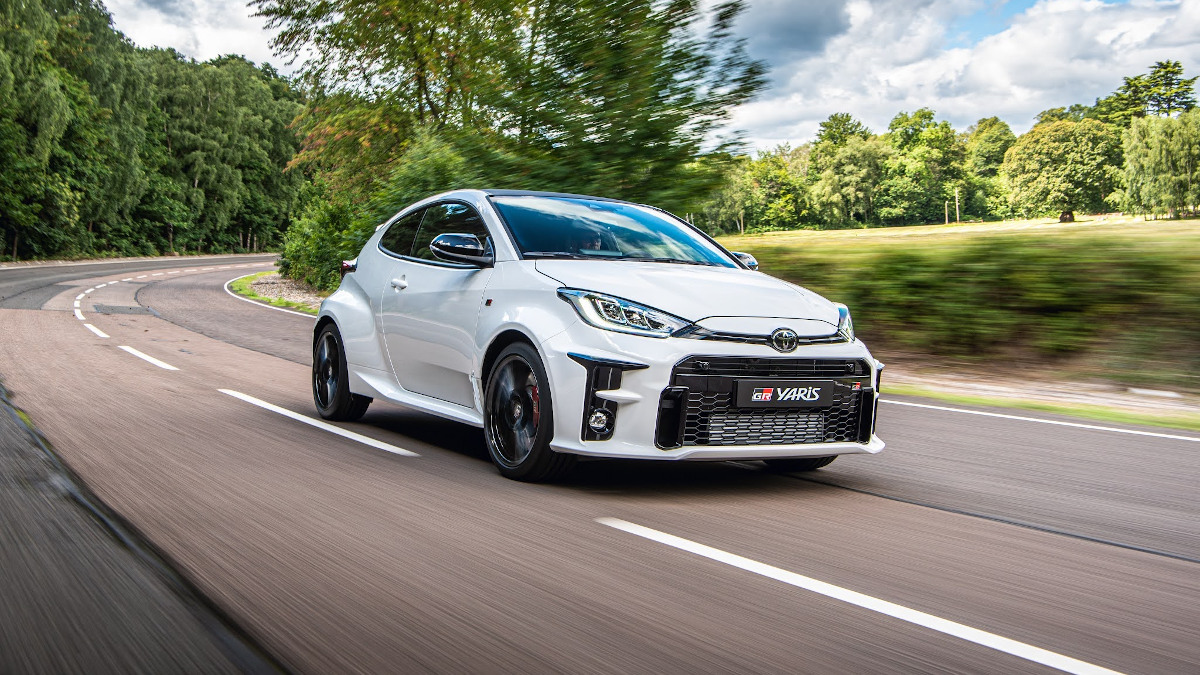 "Aggressive styling, a lightweight 4WD drivetrain, 0-100kph in 5.5secs, and a turbocharged 1.6-liter mill that generates 257hp and 360Nm of torque. The Toyota GR Yaris is, in every sense of the word, a hot hatch. Don't take our word for it—take it from the people who've actually driven the angry little Yaris' prototype.
ADVERTISEMENT - CONTINUE READING BELOW ↓
"Now, if you've been waiting to see this hot hatch out in the open, then you might be delighted to know that production of the GR Yaris is now under way.
"The performance hatch is now being built at a brand-new Gazoo Racing facility in Japan. Toyota says that this return to sports car production allowed its engineers to rework the assembly process for the GR Yaris, creating a new GR production center within Toyota's Motomachi factory in the process."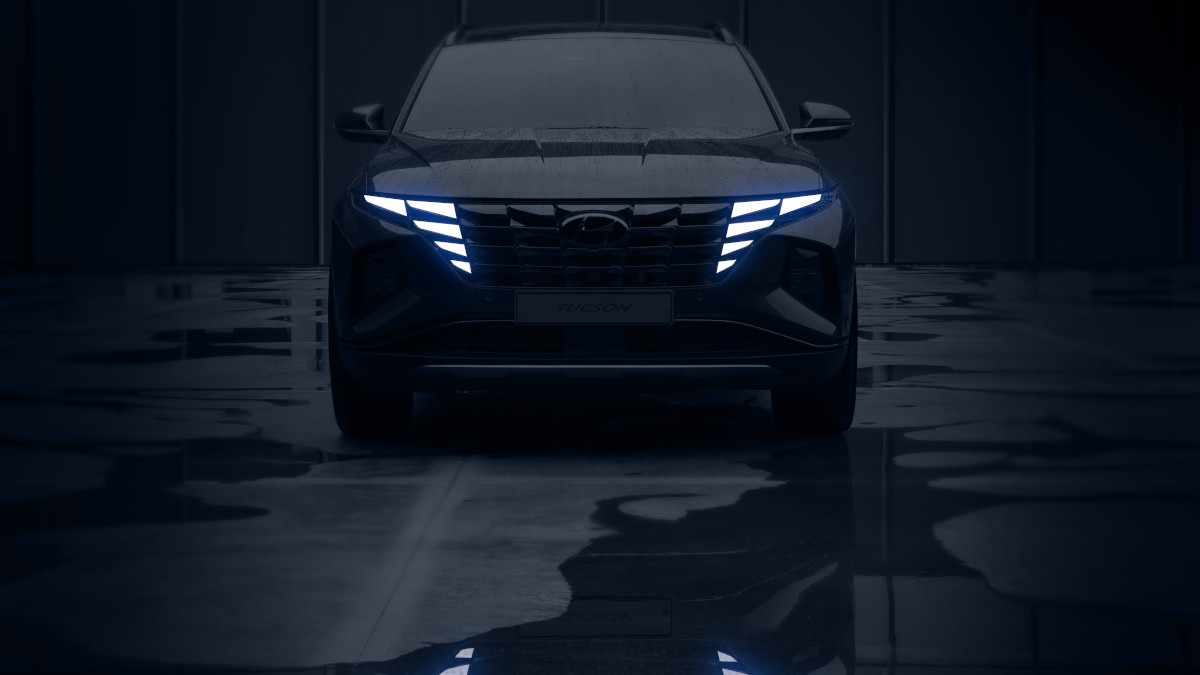 ADVERTISEMENT - CONTINUE READING BELOW ↓
"In 2020 alone, Hyundai has shown us the all-new Elantra and Elantra N Line, and the new Kona and Kona N Line. It has also teased the facelifted Santa Fe, and even gave us a glimpse of the upcoming vehicles under its new Ioniq sub-brand.
"Now, the Korean carmaker has given us yet another preview, this time of the all-new Tucson that's currently in the works. And boy, does it look promising.
"The teaser shows us a grille that looks a lot like that of the new Elantra's, although the execution is a bit different. The Tucson will get Hyundai's 'Parametric Hidden Lights,' wherein the signature DRLs look as if they're integrated into the grille, creating the front fascia's seamless look.
"The fog lamps are way bigger, too, and we reckon that'll give the new Tucson much bolder styling than before. This 'Parametric Dynamics' design that Hyundai has given the SUV continues onto the angular panels on the sides.
ADVERTISEMENT - CONTINUE READING BELOW ↓
"Out back, the Tucson gets a major overhaul as well, with new stylish taillights complemented by a light strip that stretches to the width of the vehicle. This plus the new-look tailgate and rear bumper give this end a much sportier look."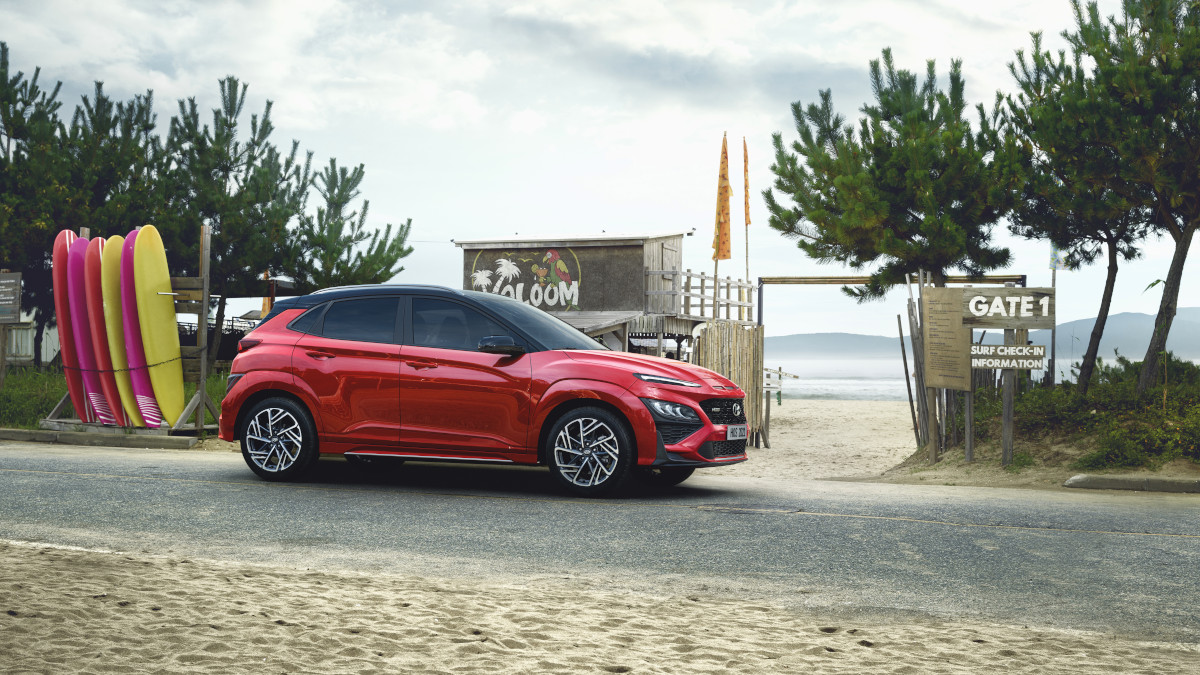 ADVERTISEMENT - CONTINUE READING BELOW ↓
If "you've been keeping an eye out for the new Kona and Kona N Line that Hyundai teased last week, then you're in luck: The Korean carmaker has now fully unveiled its redesigned subcompact SUV along with the sporty variant.
"The changes to the Kona's face aren't too extreme, but Hyundai does give the vehicle a much more stylish front end. Some of the grille's real estate has been taken over by the redesigned bumper and skid plate, but that grille is made a bit wider to complement the new aggressive-looking fog lamps nicely.
"The new front bumper design continues onto the sides and to the rear where the Kona gets some subtle changes, specifically with the taillights. In addition to these, the Kona gets updated 17- and 18-inch wheels. The hybrid Kona, meanwhile, gets the old 16- and 18-inch wheel designs from the previous model.
ADVERTISEMENT - CONTINUE READING BELOW ↓
"The Kona N Line looks pretty much the same as the regular Kona, only the N Line gets less of the black plastic treatment on the front end, the sides, and the rear. Inside, all Kona variants get a plethora of soft-touch materials with leather or fabric seats, while the higher trim gets red contrast stitching around the cabin and some red highlights on the A/C vents. This dark interior is also available with either a two-tone light beige or a khaki theme."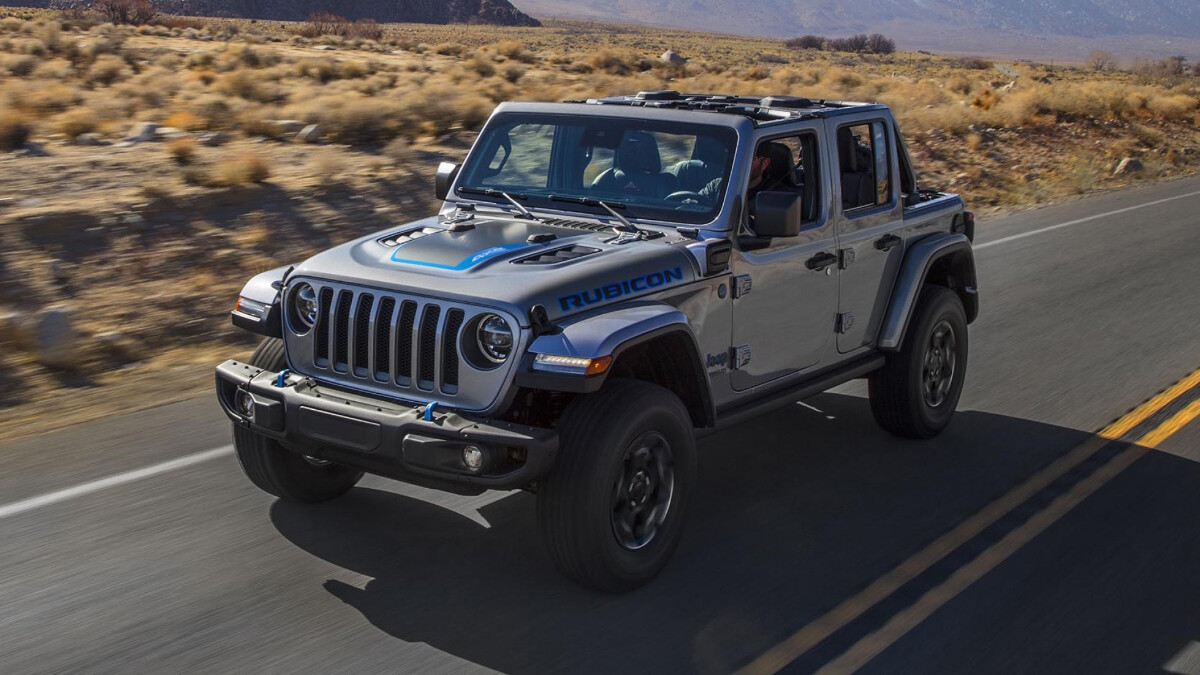 ADVERTISEMENT - CONTINUE READING BELOW ↓
"Have you ever played the oxymoron game? We love it; ever since we saw a VHS of George Carlin and his infamous 'military intelligence' bit, we've relished a good oxymoron. You know, like 'civil war,' 'jumbo shrimp' and 'affordable housing'. Want to hear another good one? Efficient Jeep Wrangler. Ah, the hilarity.
"But it seems Jeep has decided to remove all the humor from that little phrase with this, the new hybrid Jeep Wrangler 4xe. And from what we can see, it's not joking.
"So how does it all work? Well, we've a handy explainer for all the hybrid terminology we're about to use, so let's dive right in. It's a plug-in hybrid with regenerative braking, running a 400V setup—half of the Porsche Taycan, which means slower charging, but, with a 17kWh lithium-ion battery to fill, it won't be the end of the world. This battery is linked to two electric motor/generators—one that replaces the alternator on the front of the engine, and another in place of the torque converter. The engine-mounted motor takes care of start/stop duties as well, so there's no 12V starter motor.
ADVERTISEMENT - CONTINUE READING BELOW ↓
"But it's the motor between the 2.0-liter turbo four and the eight-speed ZF auto that's the real tech-head's delight. As we said, it replaces the torque converter; instead, it uses a pair of clutches. The first either teams up the engine and battery power or allows the Wrangler to run on electricity/dino juice only. The second clutch works much like clutches have ever since we invented the things, except in this case, it's with an automatic gearbox."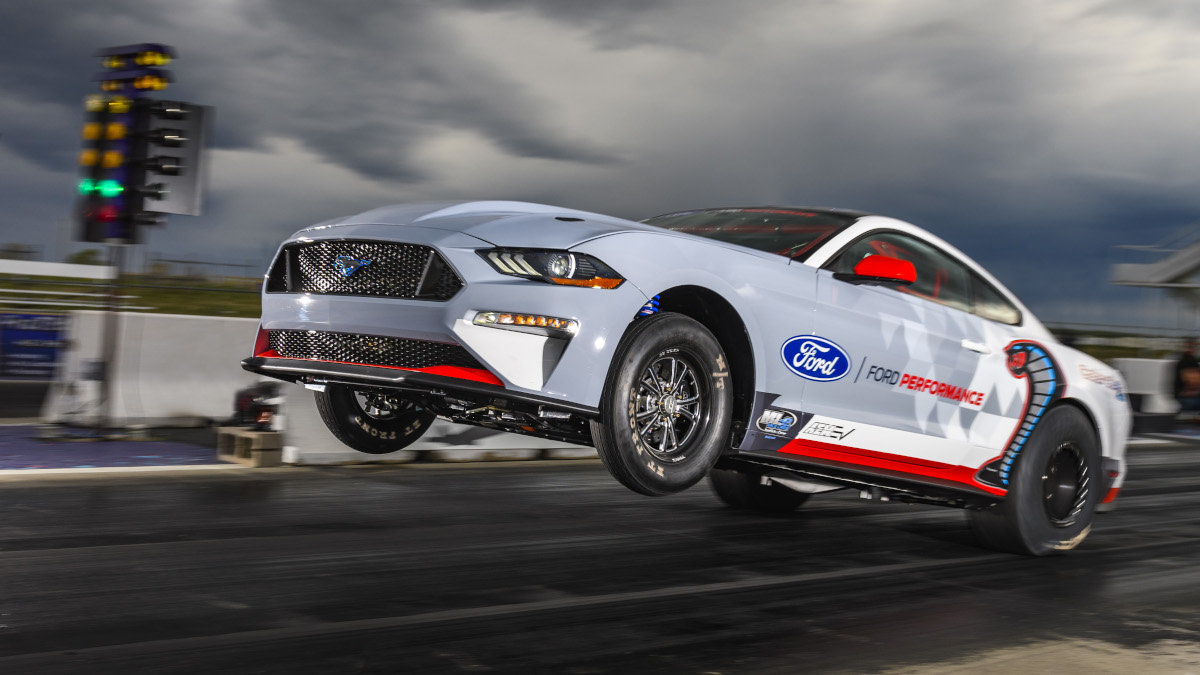 ADVERTISEMENT - CONTINUE READING BELOW ↓
"Ford has a new electrified Mustang on its way, but we figure this won't get as much flak as the Mach-E that came before it. This is the all-electric Mustang Cobra Jet 1400, and it just exceeded its testing targets, shattering expectations in all the right ways.
"After some recent private development testing, the electrified Cobra Jet ran through a quarter-mile in just 8.27sec at 270kph, reaching a peak of 1,502hp. That maximum output actually exceeds that of three 2021 Mustang GT V8 engines combined.
"'Since revealing the car, we've continued to fine-tune it and now know we're just scratching the surface of what we may be able to achieve with this much electric horsepower in a drag-racing setting,' says Ford Performance Motorsports global director Mark Rushbrook."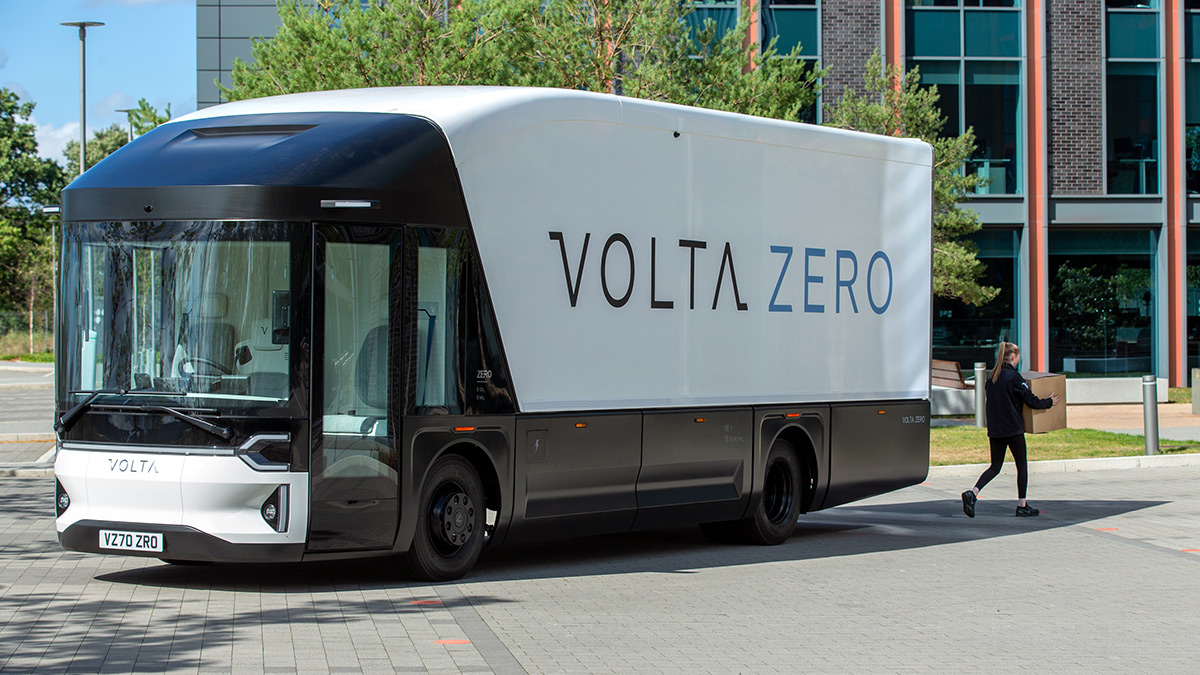 ADVERTISEMENT - CONTINUE READING BELOW ↓
"Two words pop in my head whenever I'm driving minuscule test units alongside large commercial trucks: not good. Not good because, well, these haulers have a very unsavory reputation for being ill-maintained accident machines in the Philippines, and if anything untoward were to happen as I tried to overtake, I'm pretty much done for.
"Safe and reliable cargo haulers. It's all motorists in smaller cars can ask for. Well, maybe not all. A bigger car may also be on the wish list, but you get our point—this is the dream.
"That dream is a lot closer to reality in some places than others. And in Europe, it comes in the form of vehicles like the Volta Zero."