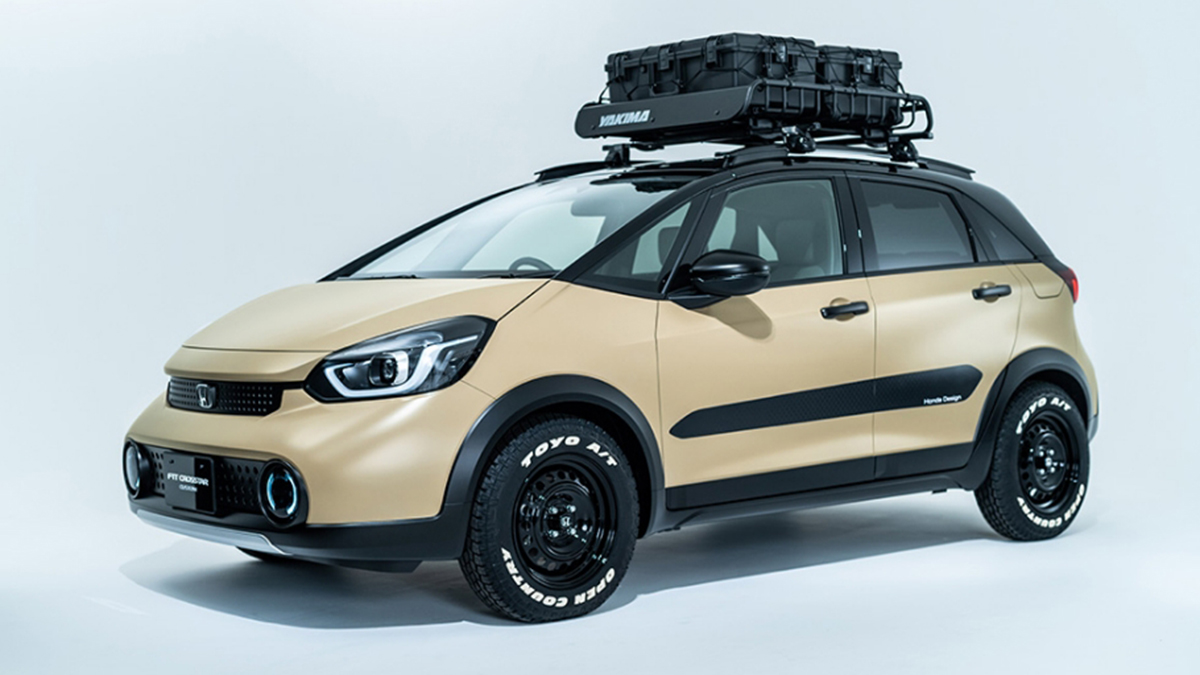 "Any Honda Jazz fans here? Yeah, you might want to temper your expectations for 2021, as it's looking less and less likely Honda Cars Philippines (HCPI) will bring in the latest version of your favorite hatchback.
"The likely decision to forego introducing the fourth-generation Jazz here makes sense, but it's still a bummer. And we have a feeling that seeing what the brand has in store for the hatch at the 2021 Tokyo Auto Salon—which, in case you missed it, is going virtual for the first time ever—is going to drive this point home further.
"This is the Honda Fit e:HEV Crosstar Custom, and it's what the Jazz would look like if the Japanese car manufacturer suddenly decided to turn it into a hatch that can go anywhere. This is a nameplate that's usually been more associated with practicality than outright capability, and Honda says its Auto Salon display is meant to showcase what an expanded Jazz lifestyle would look like."
ADVERTISEMENT - CONTINUE READING BELOW ↓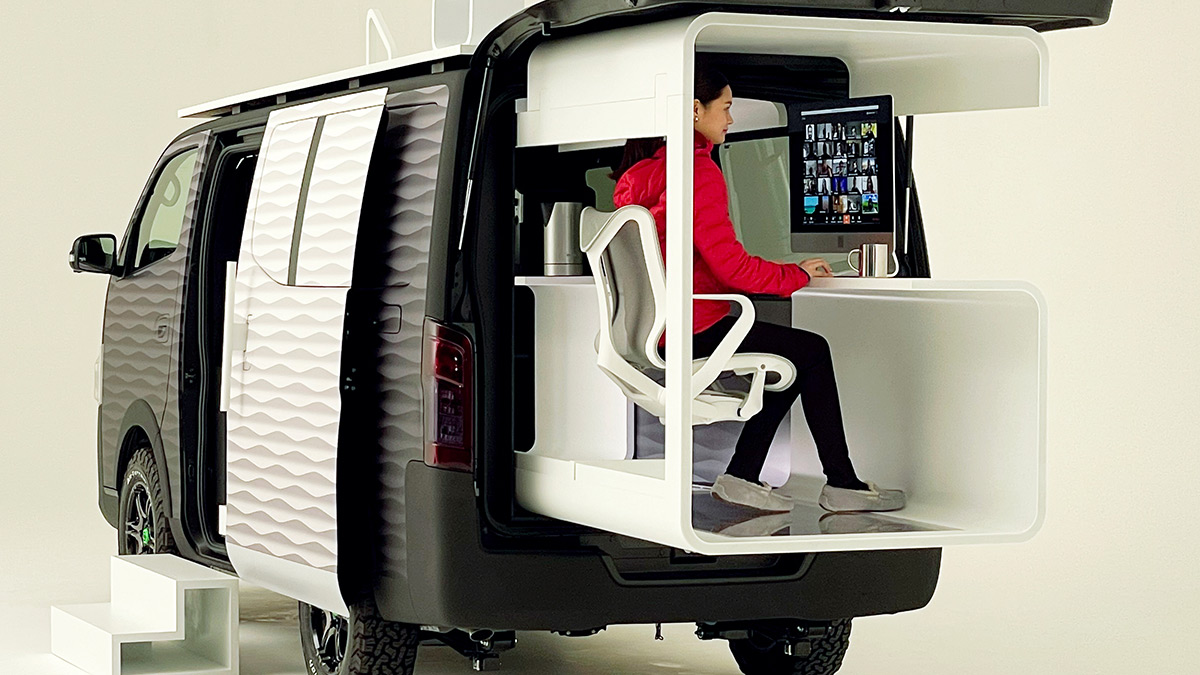 "Looking for a way to steer clear of COVID-19 without being cooped up by yourself inside a room all day? According to experts, staying outside is one way of keeping safe from the virus.
"No, not at an air-conditioned mall or at an overpriced coffee shop. By outdoors, we mean not indoors. This isn't just because there's better ventilation when you aren't surrounded by walls, either. There's also much more room outside to maintain a safe social distance from potential COVID-19  carriers.
"But just how outdoors can you keep your business if you have a regular nine-to-five that's shifted to a work-from-home structure, though? You'll still a decent office setup to get things done, and it's not like electrical outlets and ergonomic chairs are something you'll come across out in the middle of a public park.
ADVERTISEMENT - CONTINUE READING BELOW ↓
Recommended Videos
"Nissan may have a solution for this. The Japanese car manufacturer is showcasing a neat new take on the NV350 Urvan at the virtual 2021 Tokyo Auto Salon that comes equipped with a retractable office pod."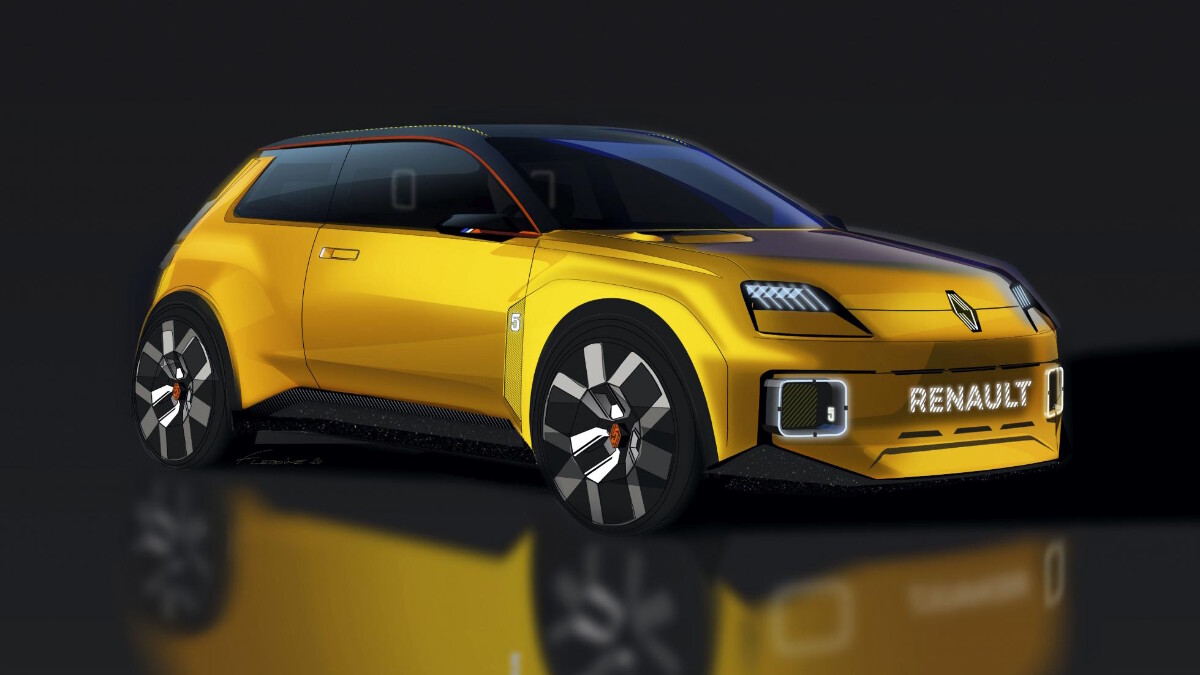 "One glance at this crisp little concept puts one number in your mind. Five. Yup, it's a new Renault 5. No surprise that it's being revived as an electric car. And there will be a hot-hatch Alpine version.
"It's not just candy. A production version of this Renault 5 Prototype will launch in less than three years from now. The French carmaker has huge experience in small EVs through the Zoe. We can assume, though it's not confirmed, that the new 5 will replace the Zoe.
"It will use a smaller version of the second-generation Renault-Nissan EV platform. That new platform has a slim battery so the 5 needn't be tall. The fully-electric Megane, which will use the same platform, has a 217hp motor and front-wheel drive. The base 5 will obviously get less, but the Megane gives a solid hint of what the Alpine 5 could do. The battery allows for quick charging, too, at up to 130kW."
ADVERTISEMENT - CONTINUE READING BELOW ↓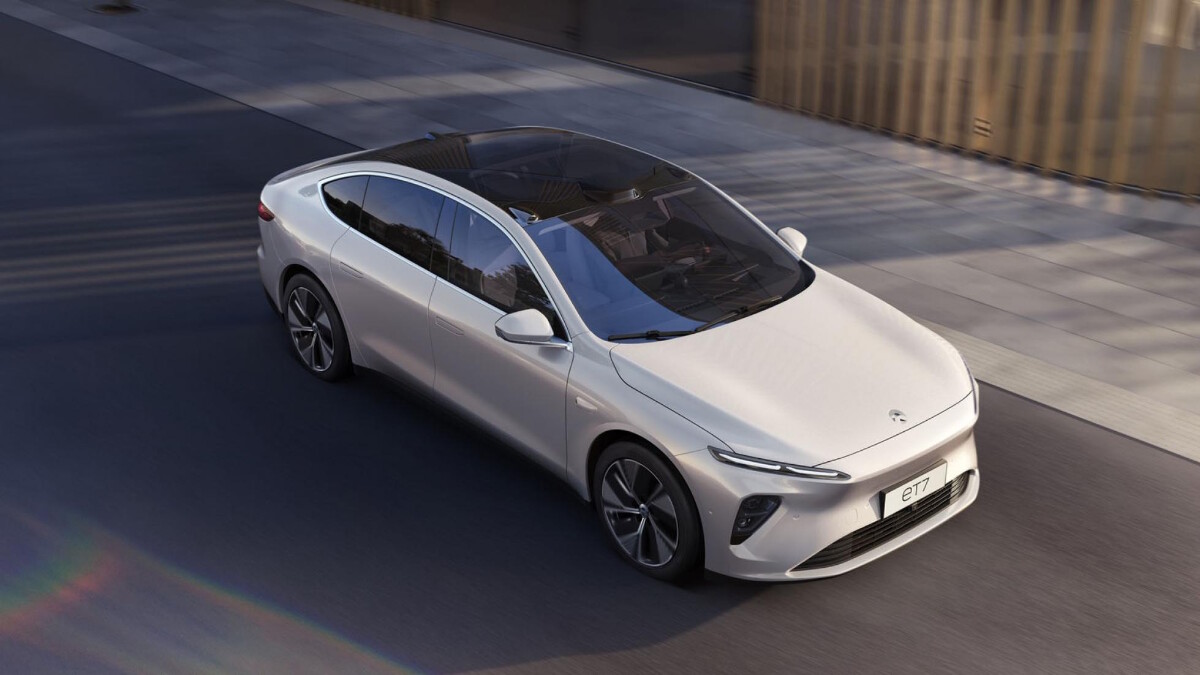 "Remember Nio? It's one of the better-known Chinese car manufacturers thanks to its moderately successful Formula E team and its EP9 hypercar, which once held the Nürburgring record for EVs. The company's posh electric SUVs sell well in China and are actually pretty good—we were pleasantly surprised by the ES6, which we used to battery-swap our way from Beijing to Shanghai.
"This is Nio's first sedan—a direct Tesla Model S rival that's due to go on sale early next year for the equivalent of around P3.31 million. It's called the ET7, and the big news is range—the top-of-the-line model has a ginormous 150kWh battery pack and, says the company, a range of over 1,000km. Granted that's using China's NEDC testing protocol—Europe's WLTP test would likely give a lower, more realistic figure.
"But still, we can't think of an electric car that comes with a bigger battery (Tesla only goes up to 100kWh). The ET7 is also available in 70kWh and 100kWh versions with 500km and 700km of NEDC range, respectively. And of course, it's compatible with Nio's network of 'Power Swap' stations, which allow owners to switch their depleted battery pack with a fully-charged one in a matter of minutes."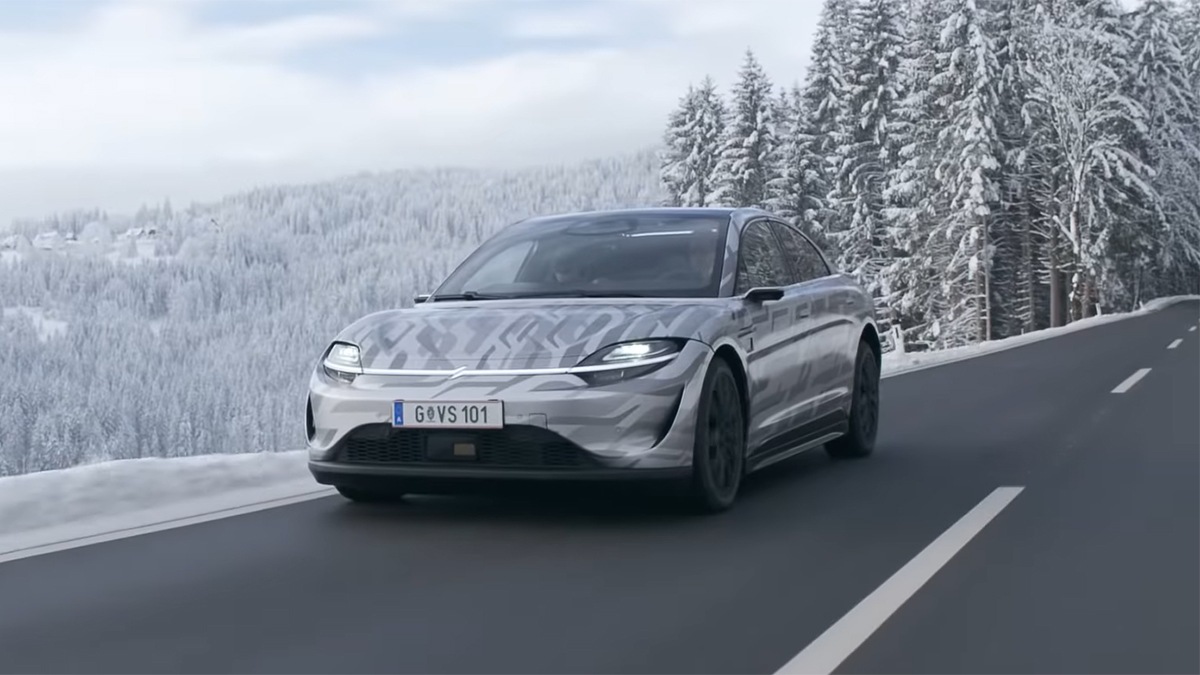 "'An electronics manufacturer dabbling in electric cars? Don't expect much—the company's probably just playing around.'
"Normally, we would think this. Now, we're not sure what the track record is for companies outside the auto industry following through on car plans, but we reckon' it isn't very good. After all, making a working vehicle isn't as simple as deciding you want to do so, regardless of your budget.
ADVERTISEMENT - CONTINUE READING BELOW ↓
"We're holding out hope, though, that the Sony Vision-S will be an exception. The company—which is more associated with producing cameras, TVs, and video game consoles—unveiled the Vision-S at last year's Consumer Electronics Show (CES), and is following it up this year with footage of the vehicle undergoing testing on public roads." 
"Flying cars really might become a reality sooner than we think. Car manufacturers are starting to venture into what could be revolutionary automotive technology of the future, and the future looks real exciting.
"The latest carmaker to announce its foray into flying vehicles is Cadillac, and it revealed its latest concepts at this year's Consumer Electronics Show (CES).
"This, ladies and gents, is the new Vertical Take-Off And Landing drone, Cadillac's autonomous flying vehicle concept. It packs a 90kWh electric motor that powers four rotors and air-to-air or air-to-ground communications. It's supposedly 'a glimpse of what autonomy and Cadillac luxury will look like in the not-too-distant future,' and we're not here to argue."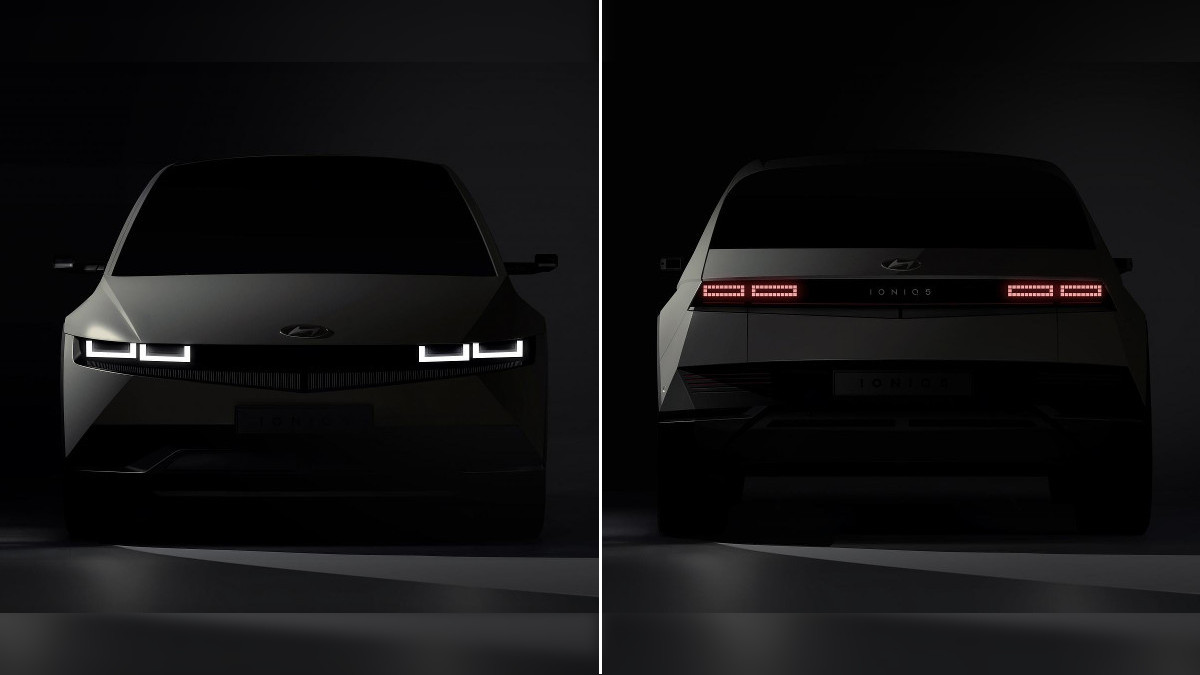 "You may remember that Hyundai recently announced plans to release all of its EVs under a new sub-brand called Ioniq. At the time, it also said that Ioniq's first car would be known simply as '5,' and that it'd be a crossover based on the retrotastic Hyundai 45 concept.
"And now, sure enough, we're getting our first glimpse of the Ioniq 5—and its appearance seems to share quite a few similarities to the brilliant 45. Good news.
"The 5 gets hatch-like 'Parametric Pixel' looks, but it'll actually be a midsize crossover, and those aero-optimized wheels are pretty big 20-inchers. It's the first Hyundai vehicle to feature a clamshell hood, too, which should look striking to say the least.
ADVERTISEMENT - CONTINUE READING BELOW ↓
"The 5 will ride on Hyundai and Kia's new Electric–Global Modular Platform (E-GMP), and all we know so far in terms of specs is that it'll manage 100km of range from a five-minute charge. Impressive, right?"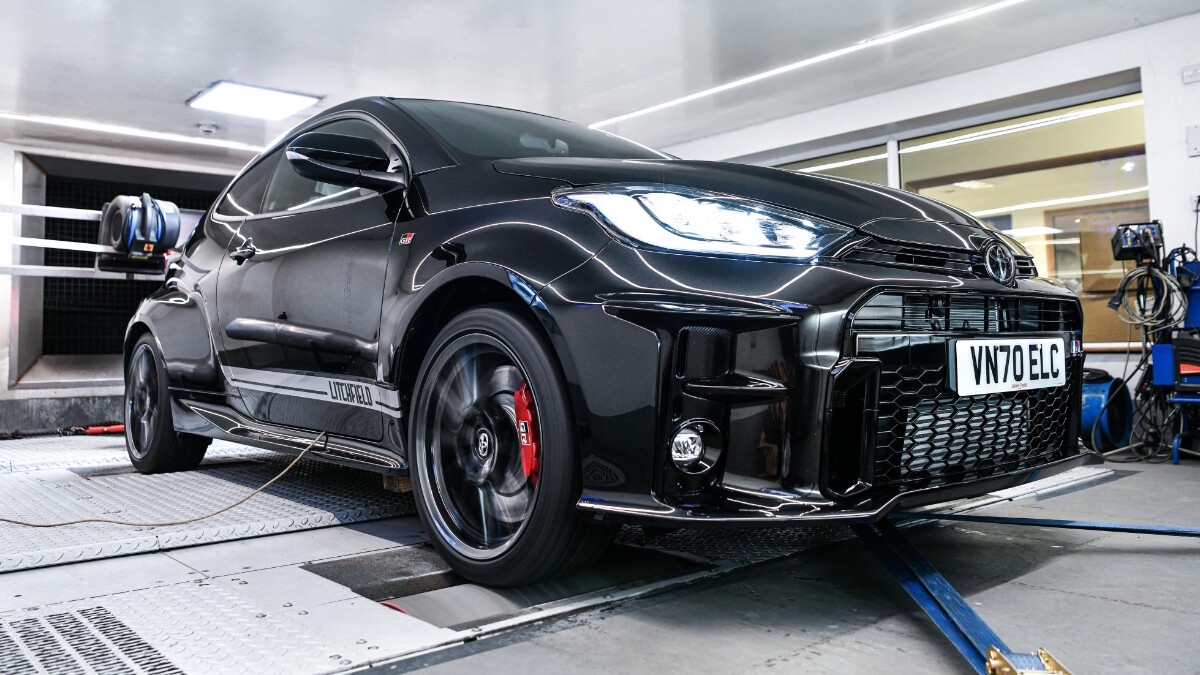 "Litchfield has revealed it intends to do unholy things to one of the hot hatch hall of fame's newest entrants. It intends to begin upgrading and tuning the mighty Toyota GR Yaris.
"'Litchfield hasn't experienced such strong customer anticipation for aftermarket tuning products since the launch of the third-generation Ford Focus RS,' a company statement said.
"Boss Iain Litchfield therefore bought a pair of Toyota's new hot-hatch hero with utmost haste in order to 'accelerate' the incoming tuning program. And initial tests—conducted via a 'piggyback-style tuning box'—has increased the boost pressure from Toyota's 257hp 1.6-liter turbo four-pot to yield something a little more rounded: 300hp.
"We're told that figure is 'easily achievable,' though it's still in development. Other areas of dev work lie in either a full or cat-back exhaust system, a bolt-in roll cage for the premier WRC experience, a new intake system, an uprated intercooler, better-quality chassis bushes (polyurethane), race seats, and tweaked suspension systems."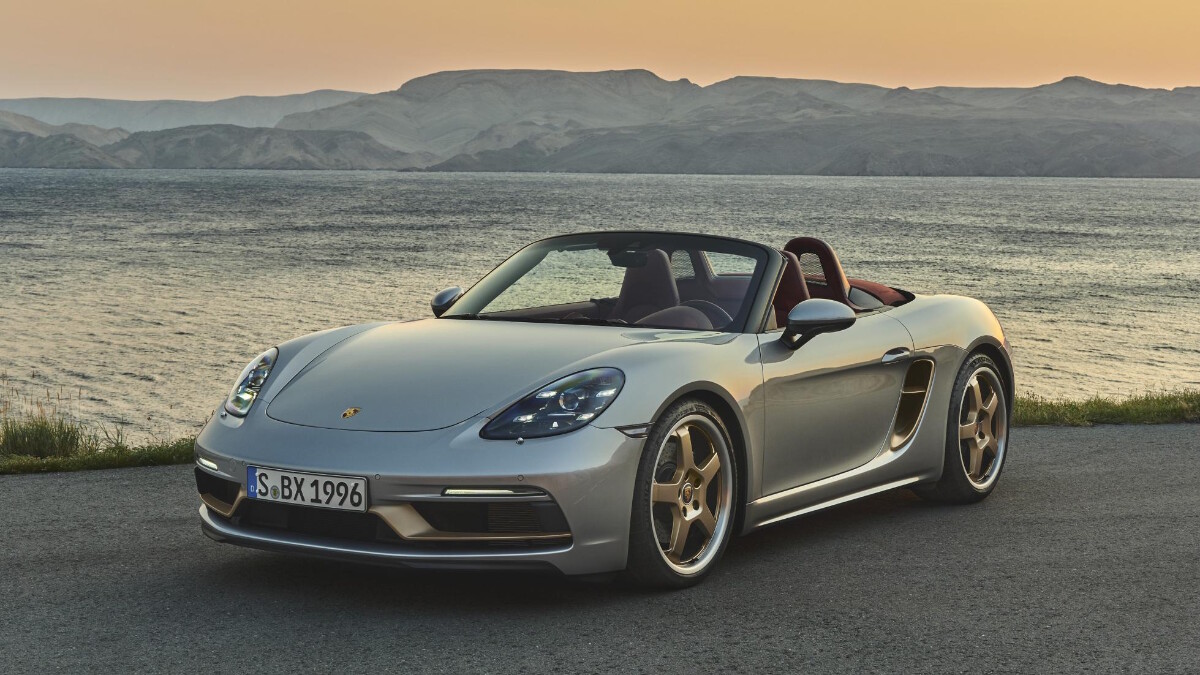 "The Porsche Boxster is 25 years old in 2021. As if this year hadn't been taxing enough already, we're now feeling positively ancient.
"It was a crucial car, too. It basically saved the company upon arrival in the mid-'90s. While the Cayenne pulled Porsche into the levels of profitability we now know, there'd have been little for the SUV's engineering team to play with if the Boxster hadn't worked its magic half a decade earlier. The car has spanned four generations and Porsche has sold 357,000 thus far.
ADVERTISEMENT - CONTINUE READING BELOW ↓
"Such an important car—and special birthday—need celebrating. And seeing as we can't all have street parties right now, Porsche has settled for the car industry's standard practice in situations such as this. A special edition.
"Meet the Porsche Boxster 25 Years. It takes a 718 Boxster GTS 4.0 (aka the best one currently on sale) and styles it with the same mood board as the original Boxster concept that starred at the Detroit Auto Show."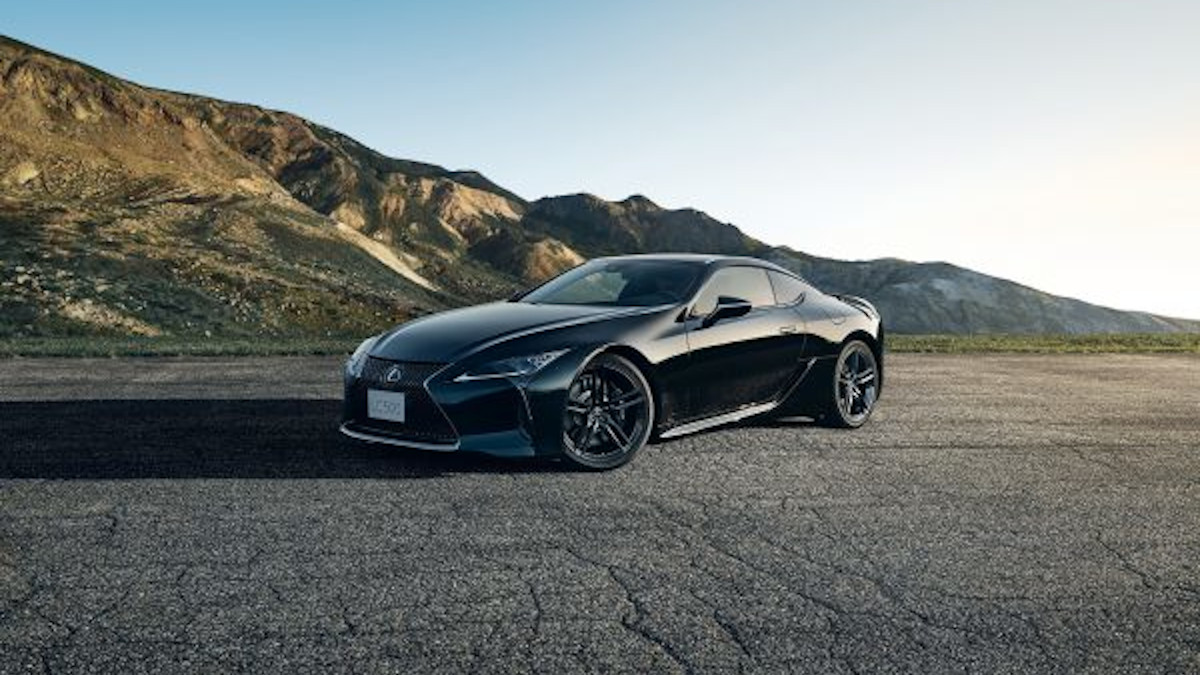 "The LC500 is easily one of the most stylish vehicles in the Lexus roster. That's why it's always a treat when the carmaker decides to roll out limited-edition versions of the two-door coupe.
"The latest one is the LC500 Inspiration Series. If you're an avid reader of our page, you know how we like sleek, stealthy designs like this blacked-out exterior. We reckon this and the LX570 Inspiration Series would make for good additions to anyone's dream Lexus garage.
"The entire exterior is finished in Obsidian, with a carbon-fiber-reinforced plastic roof up top and 21-inch black forged-alloy wheels underneath. There's also a carbon fiber rear air wing spoiler out back to boot."