"The Toyota GR Yaris is coming, that much we know of already. Last week, Toyota Motor Philippines (TMP) finally gave us the confirmation we've all been waiting for. But now, the carmaker has decided to give us another important bit of info—price.
ADVERTISEMENT - CONTINUE READING BELOW ↓
"Yes, to our surprise, TMP has decided to announce that the GR Yaris's pricing prior to the official launch: The GR Yaris will sticker for P2,650,000 (not covered by safeguard duties) here in the Philippines. Damn, that undercuts the price tag of another hot hatch in the Honda Civic Type R.
"Only one version of the GR Yaris is available, so we know what we're getting: a 1.6-liter turbopetrol that churns out 257hp and 360Nm, linked to a four-wheel drivetrain. It's really hard to forget."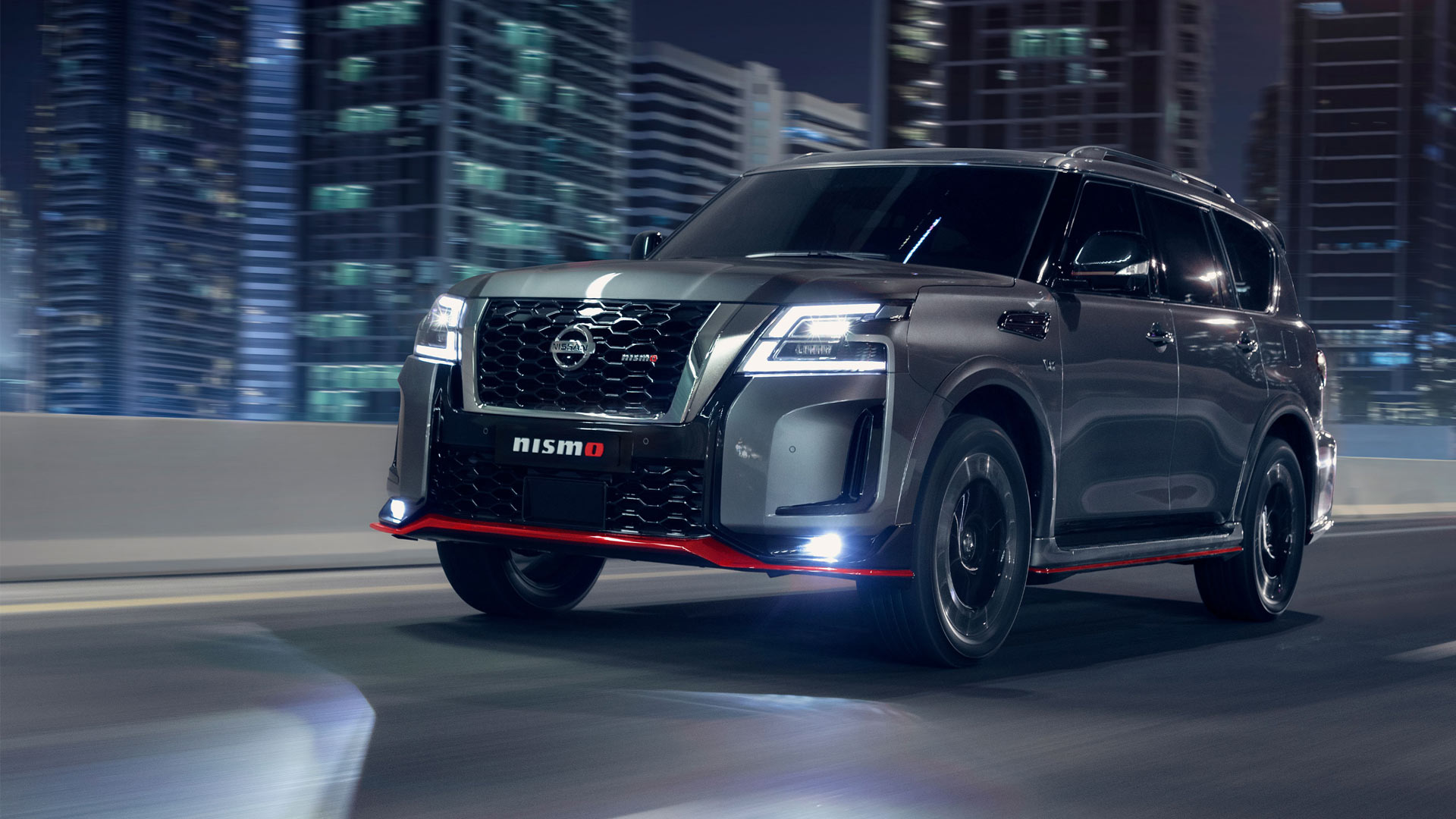 ADVERTISEMENT - CONTINUE READING BELOW ↓
Recommended Videos
"No, this isn't a late April Fools' prank. This, ladies and gents, is the new Nissan Patrol Nismo, and it has just been unveiled in the Middle East.
"This is based on the refreshed Patrol—the one that isn't in our market yet. It sports the whole Nismo look quite nicely, with a honeycomb three-dimensional mesh V-Motion grille adorned with the Nismo badge.
"A good dose of matte chrome and red trim are sprinkled around the exterior. Those red accents on the front and rear bumpers as well as the side skirts also give the Patrol a beefier look.
"A new roof spoiler has been added at the rear to improve both design and performance. Meanwhile, underneath, the Patrol has been given 22-inch two-tone Nismo wheels. A Bilstein suspension setup with a distinct yellow finish is also fitted here for improved handling (and some subtle highlights).
"Under the hood, the Patrol Nismo packs a familiar V8. This specific powerplant, though, has been tuned to produce 428hp, up by 28hp from the standard V8. Maximum torque is still at 560Nm."
ADVERTISEMENT - CONTINUE READING BELOW ↓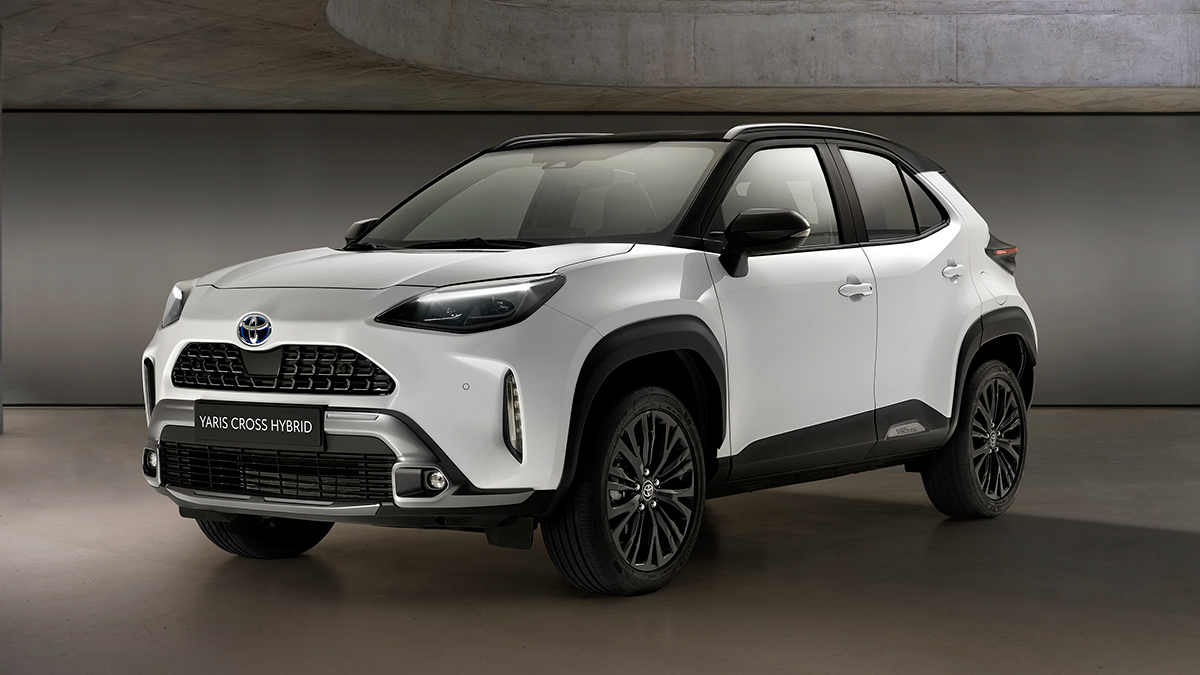 "Last year's Toyota Yaris Cross Gazoo Racing might have been a tad bit too much. This one, though? This one's just about right.
"This is the Toyota Yaris Cross Dynamic, a slightly more rugged version of the Japanese car manufacturer's tiny new crossover. From afar, the alterations here won't blow anyone away, but the approach the brand has gone with for this package clearly leans more towards subtle than loud.
ADVERTISEMENT - CONTINUE READING BELOW ↓
"The majority of the upgrades here are found outside. The first thing that stands out is the new bumper with matte silver trim and fog light housings. That gray is carried over to the roof rails and the rear, which gets a lower bumper protection plate, too. Capping the exterior off is an attractive new set of 18-inch wheels finished in a very dark gray."
ADVERTISEMENT - CONTINUE READING BELOW ↓
"The Hyundai Santa Cruz is starting to take shape. This is the Korean carmaker's upcoming pickup that was confirmed for production back in November 2019. Now, it'll soon make its global debut. Damn, time flies by so fast.
"Anyway, the premiere is scheduled for April 15, 2021. And fortunately for all of us who've been waiting for the big reveal, Hyundai has given us a sneak peek at the soon-to-be-revealed truck via these design sketches.
"They look far from the initial renders we saw. Gone is the mesh grille that you would find in old Hyundai models. The pickup now sports a front fascia similar to that of the all-new Tucson's, and it looks exciting.
"The side profile looks smooth, with chunky wheels accentuating the look. The rear, meanwhile, gets a pair of snazzy swept-back taillights on a macho-looking tailgate. The Santa Cruz nameplate is also embossed below."
ADVERTISEMENT - CONTINUE READING BELOW ↓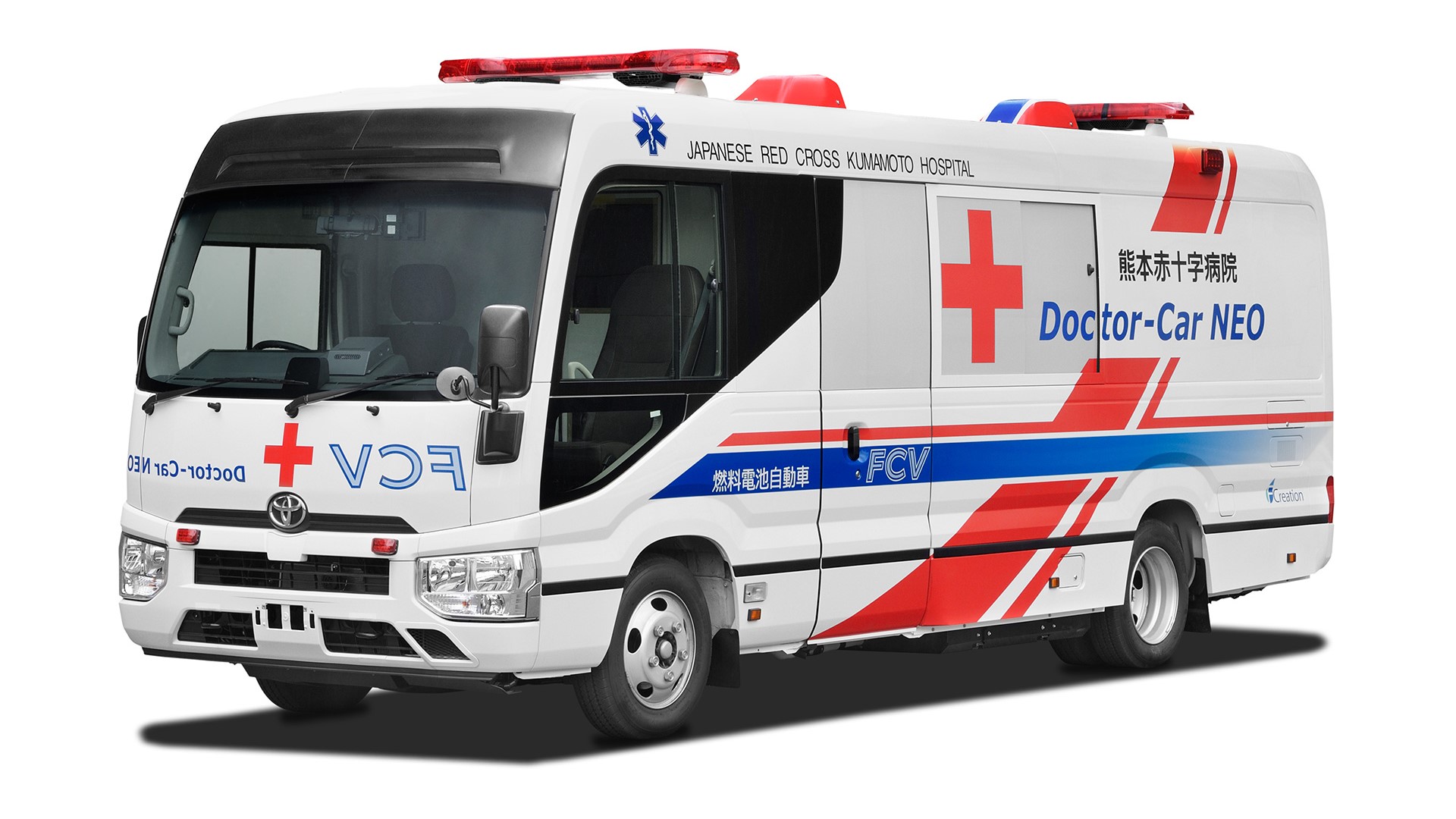 "Usually, mobile hospitals and clinics are built to eliminate the need to transport patients during large-scale emergencies. Every second counts, and eliminating the time wasted transporting people or personnel can spell the difference between life and death during disasters.
ADVERTISEMENT - CONTINUE READING BELOW ↓
"That's where vehicles like this come in. Natural disaster rears its ugly head? Deploy a couple of these bad boys and you can relieve hospitals by tending to those who need care on-site.
"Toyota's new Coaster-based mobile clinic, though, has a neat trick up its sleeve. Not only can it serve as a mobile clinic or emergency transport, it can also supply electricity to disaster-struck areas using its fuel cell setup. It comes equipped with a 90kwh power supply and multiple 100V power outlets."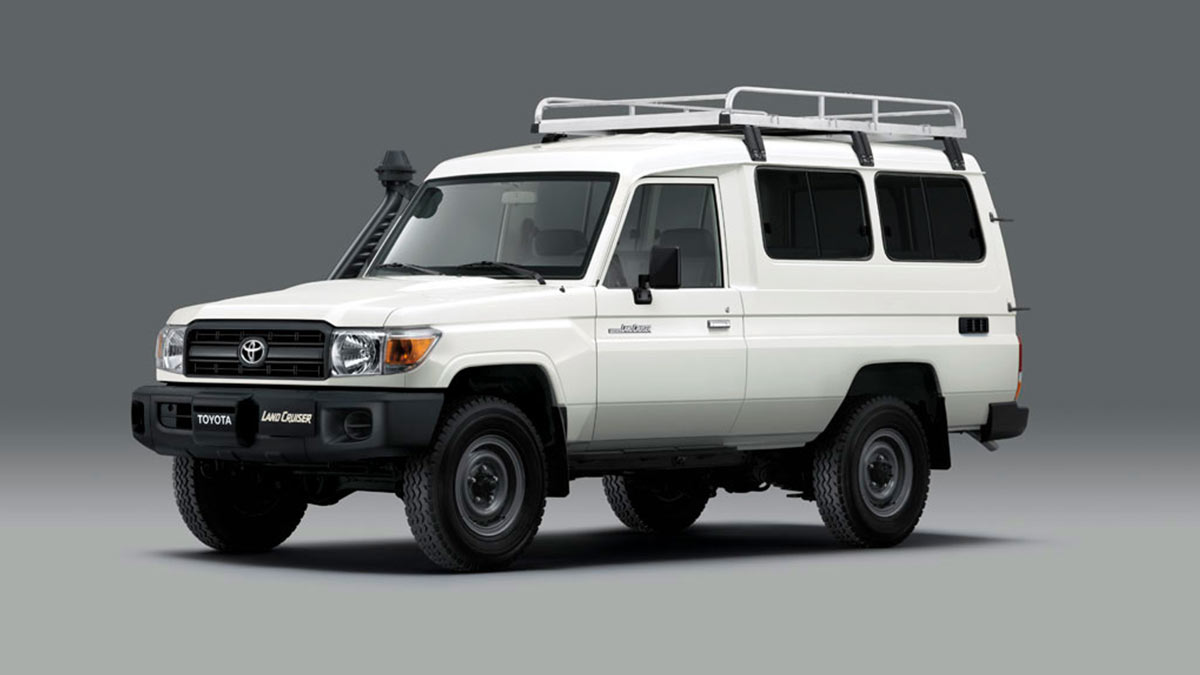 ADVERTISEMENT - CONTINUE READING BELOW ↓
"Toyota Motor Corporation (Toyota) and its partner companies have taken big steps forward in the fight against this ongoing COVID-19 pandemic. A Land Cruiser 78 with a dedicated refrigerator for vaccine transportation has just obtained Performance, Quality, and Safety (PQS) prequalification.
"PQS is a qualification system for medical devices and equipment set by the World Health Organization (WHO). All devices and equipment with PQS prequalification meet the standards of UN-related agencies, NGOs, and charity organizations. Also, developing countries can use PQS as the qualification standard to make it easier to receive support for the procurement of transportation equipment.
"Joining Toyota in this venture is B Medical Systems S.à r.l. and Toyota Tsusho Corporation (Toyota Tsusho). The refrigerator mounted on the Land Cruiser pictured above has a storage capacity of 396 liters, or approximately 400 vaccine packages.
"The refrigerator has an independent battery that lets it operate for 16 hours on one full charge. It can be charged by the vehicle while driving or from an external power source when parked."
ADVERTISEMENT - CONTINUE READING BELOW ↓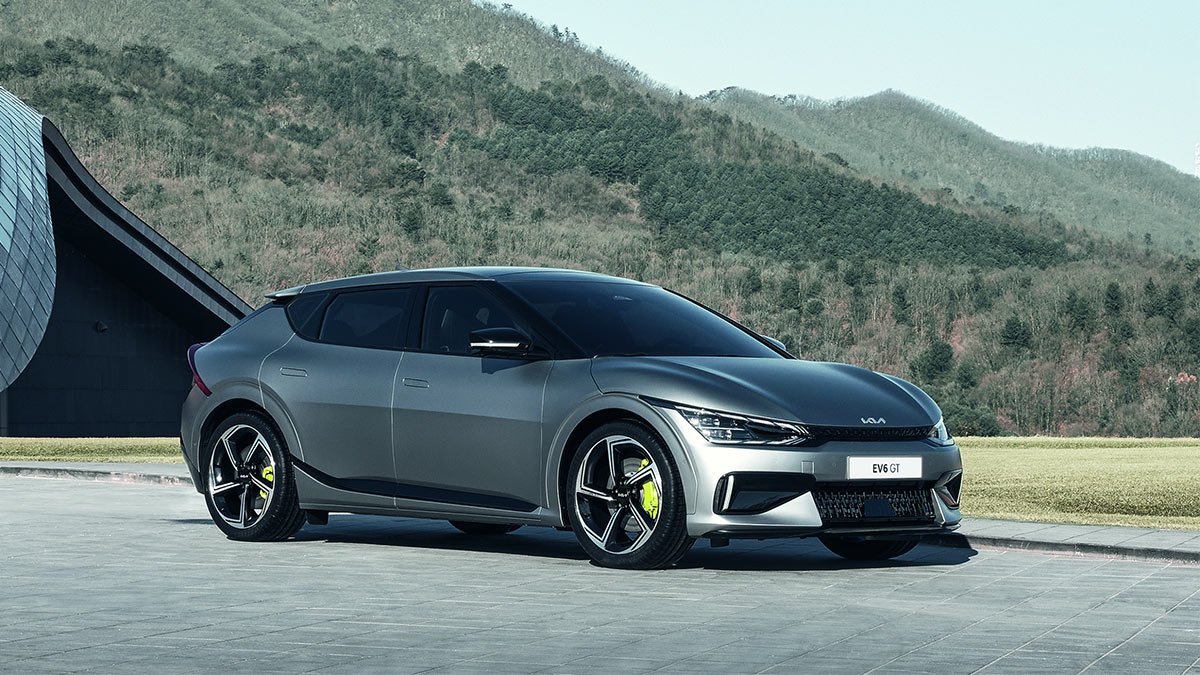 "This is it, people. If you've been waiting for Kia to fully unveil the EV6, then here you have it. The Korean carmaker has officially pulled the wraps off of its newest EV in its full production form.
ADVERTISEMENT - CONTINUE READING BELOW ↓
"It looks similar to what Kia showed us a few weeks back, only the EV6's final form shows us a slightly tweaked front bumper. The 'Digital Tiger Face' up front—the reinterpretation of Kia's tiger-nose grille—has been retained, and so is the lightbar out back.
"Inside, the EV6 can now be seen sporting a dark finish highlighted by those rather snazzy yellow-green accents. But for the most part, the cabin still has the same elements we saw the last time around. There's the new Kia badge on the tiller, all the buttons and knobs on the dash and the center console, and of course, the massive screen mounted front and center.
"Now, what we really want to talk about are the powertrain options. Yes, plural. The EV6 is the first Kia to be built on the carmaker's new dedicated EV platform. There are a few configurations to choose from, all of which are quite impressive."
ADVERTISEMENT - CONTINUE READING BELOW ↓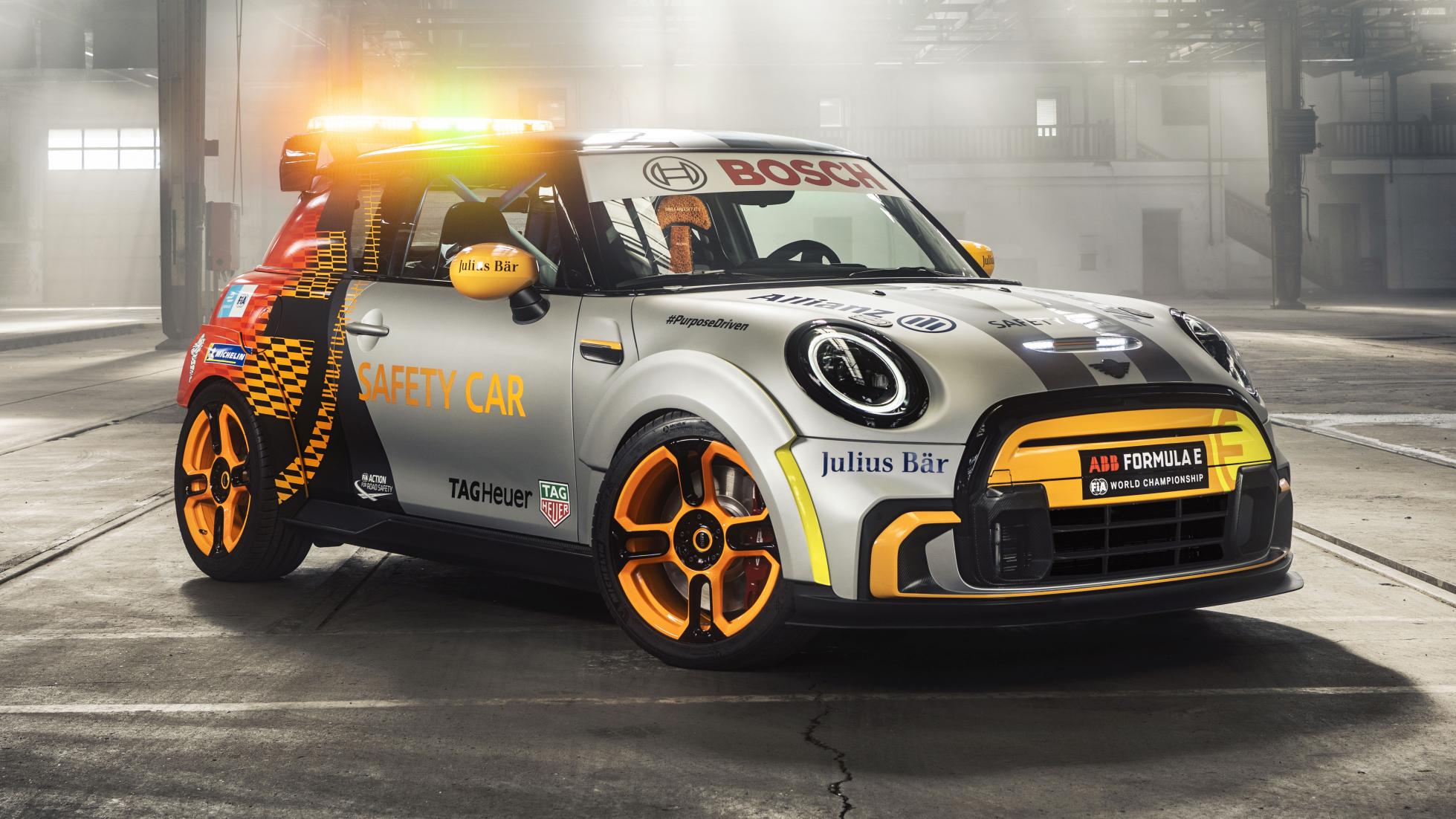 "This bright little bundle of batteries is the new safety car for Formula E. It's called the Mini Electric Pacesetter, and in its maker's own words, is "the most dynamic interpretation yet of a Mini with all-electric power."
ADVERTISEMENT - CONTINUE READING BELOW ↓
"It was developed in collaboration with BMW's Motorsport arm, and the transition from the regular, road-going Mini Electric to this track-honed bulldog is stark enough to warrant some discussion. Yeah, we're gonna need a montage.
"The battery and motor setup mirrors the road car's—so 182hp, 279Nm of torque—only here, it's pushing considerably less weight. BMW Motorsport's worked its magic over the Mini, dropping some 130kg. It now weighs 1,230kg."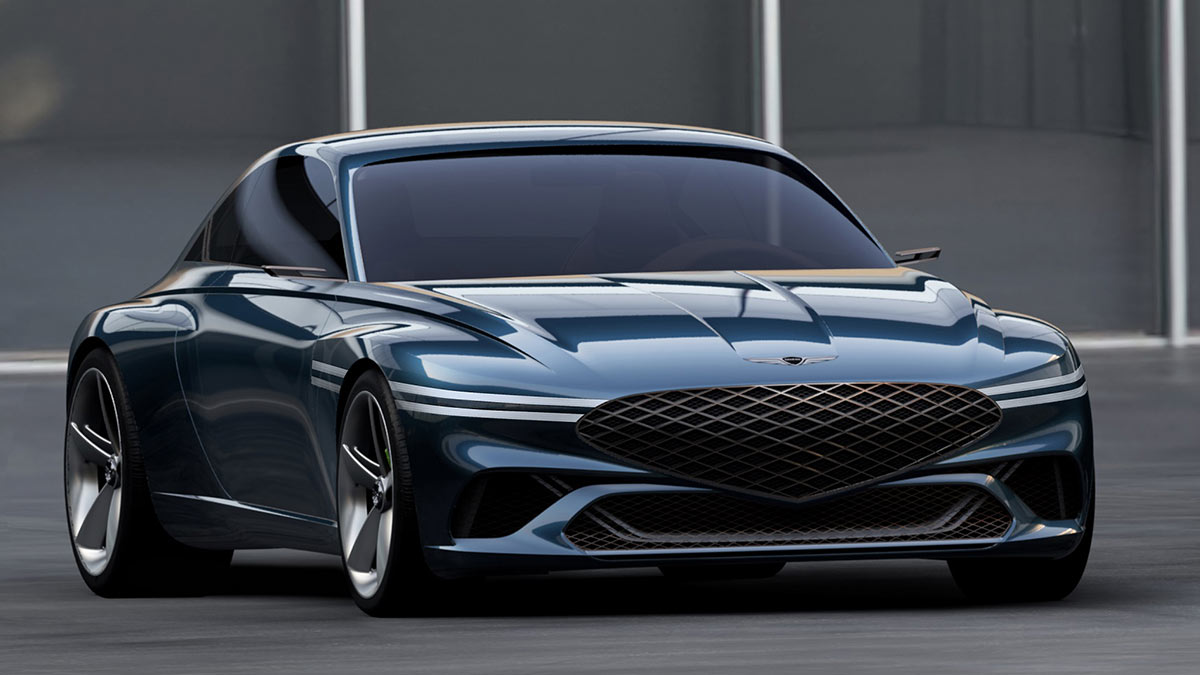 ADVERTISEMENT - CONTINUE READING BELOW ↓
"Well isn't this a lovely surprise. Welcome to the Genesis X Concept—a 'high performance' electric grand tourer from Hyundai's luxury offshoot that looks the absolute business. Agree?
"The company's fifth concept makes use of the 'Two Lines' design language from its production cars, which have been on sale in the USA for some time and ought to arrive in the UK later this year.
"We're told the X 'embodies the design language of future Genesis EV models.' The brand's head of design SangYup Lee (formerly of Bentley, VW, Audi, and General Motors) says 'the signature Two Lines theme and sustainable luxury will be blueprints for the futuristic designs and state-of-the-art technologies that Genesis seeks to adopt in its future models.'
"The two-door coupe has a classic silhouette, with a proper BMW 6-Series-style shark-nose, long hood and stubby rear end. Inside there's a floating center console, 'Free-Form' display, and four seats."
ADVERTISEMENT - CONTINUE READING BELOW ↓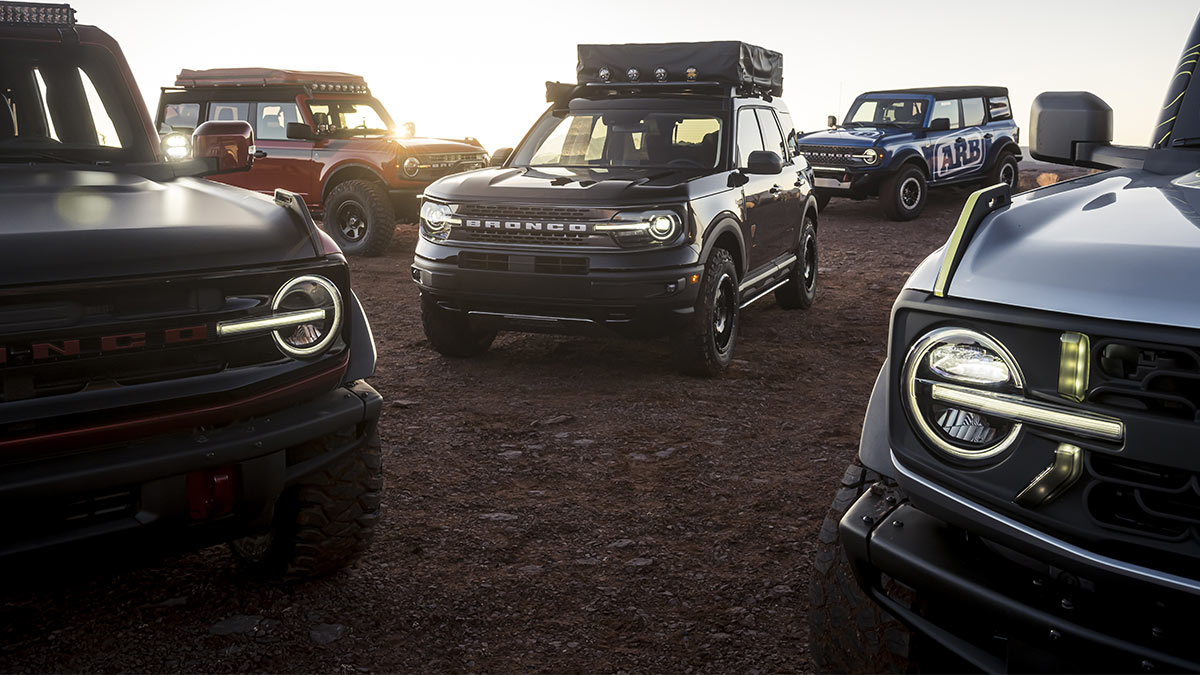 "When the new Ford Bronco lands this summer, along with it will launch a catalogue of more than 200 parts and accessories. Now the Blue Oval has crashed this week's Easter Jeep Safari in Moab to announce partnerships with three off-road aftermarket companies, with the aim of creating even more Ford-approved kits for the most adventurous Bronco owners.
ADVERTISEMENT - CONTINUE READING BELOW ↓
"Said companies are RTR Vehicles, ARB 4x4 Accessories, and 4 Wheel Parts. Together with Ford, they'll develop a 'wide range of Bronco and Bronco Sport-specific aftermarket components' such as 'suspension and lift kits, custom wheels and body components, performance driveline parts, plus an extensive list of camping and off-road accessories such as tents, racks, storage solutions, and lighting.'"